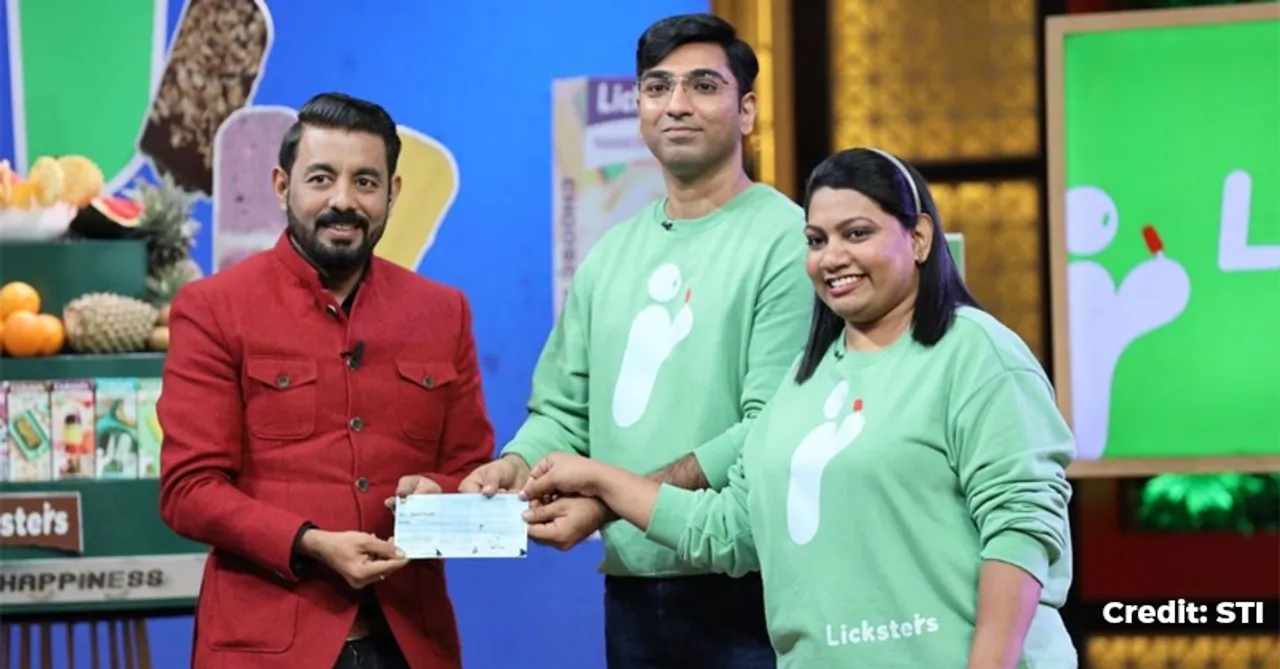 Seen on Shark Tank India, Licksters have colourful offerings with 100% natural fruit content that can't be said 'no' to!
All of us crave flavours in ice creams more than the coldness! Don't we? Licksters understand this well and hence, offer various flavours of fruits with the maximum concentration in their popsicles, as they also claimed in the recent episode of Shark Tank India Season 2.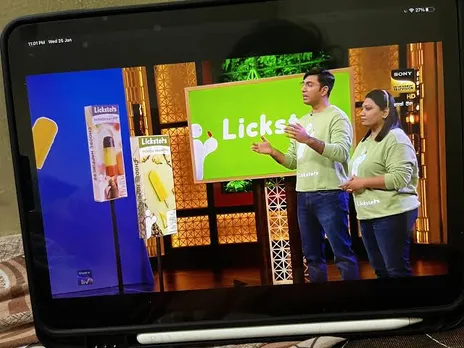 The premium popsicle and ice cream brand, started by Dhivya S and Parimal Kalikar from Nagpur in 2018, aims to create natural premium fruit treats in the ice creams. But how did the couple start the brand is nothing but unique! The couple, who hails from Nagpur, went on a 100-day no sugar, no dairy challenge in the summertime of 2018 but found it very difficult not to eat ice creams.
To meet their dessert cravings, they started eating fruits. However, once their challenge was over, the duo tried to taste all possible ice cream brands with the flavours of fruits but were disappointed to know that all of them had a fruit concentration of only 20%. That's when the couple decided to make their own ice creams, came up with 7 flavour recipes, and started operations in 2019.
Currently, through its stores are in Nagpur, Raipur, and Nashik, and the brand offers 30 flavours of fruit pops, ice cream pops, and Greek yoghurt pops. Under this, the brand has experimented with many flavours to launch items. They also came up with gooey (soft-centered) centred Pops, Waffle Pops, and Swirl It Hot Chocolate range. Along with this, the brand also offers Ice Cream Tubs, Pop It Shakes, and Fruity Cold Brew coffees.
The pitch at Shark Tank India
The duo gave the Sharks the ice creams to taste on the show and initially requested Rs. 50 lakhs for 5% of their company, giving it a valuation of Rs. 10 crores. They highlighted in their pitch that only sometimes do people get the mix of fruits and ice creams together, and even if they get it, the concentration of fruits is very low. They also mentioned that they do not use any artificial colours or chemicals. As mentioned by them, their sales for 2022 – 23 were Rs. 86 Lakhs and claimed the projection of Rs. 2 crores in sales.
However, the 100% naturalness and the tangy flavours of the pops needed to be more significant for the sharks to invest; hence, they backed out one by one. Peyush Bansal declined to invest since he had already invested in a popsicle company. Aman Gupta and Namita Thapar also chose to stay away for the same reason.
But, Parimal and Dhivya did not accept the defeat so easily and went ahead to make the final pitch to Shark Amit Jain, who was already impressed by the concept and offered Rs. 25 lakhs for 5% equity and Rs. 25 lahks in debt, which got accepted by the brand owners. The deal made by Jain valued the company at Rs. 5 crores.
So, when are you tasting their tangy fruity flavours?
For more such stories follow Local Samosa on Facebook,  Instagram,  Twitter, and Telegram.