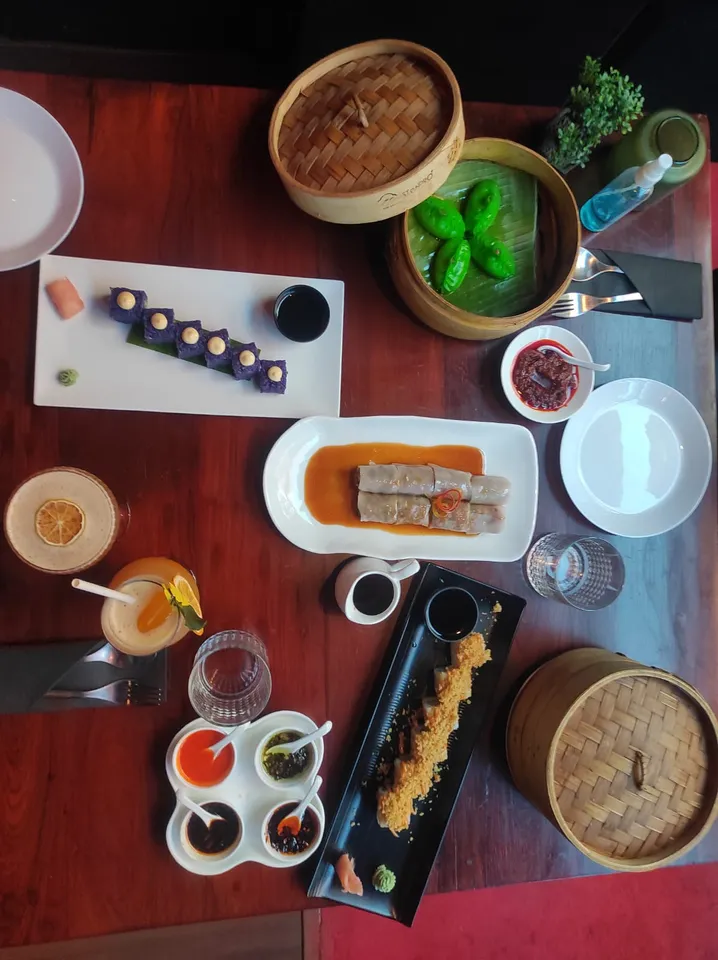 Chufang, BKC is a Restaurant and Bar in Bandra that serves delectable Asian cuisines with an admirable setting and elegant interiors.
If you love hogging Asian food and want to experience premium dining, then Chufang, BKC is a perfect place to be. They serve some near-to-perfect Asian delicacies like sushi rolls, dim sum, Cheung fun, and bao, along with a fulfilling main course. The ambience of this place is filled with shades of red and green and is inspired by objects from Asian countries.
Tour de Asia
This restaurant is located in the commercial areas of Bandra, i.e., BKC, and has a sophisticated dining area with a huge space representing a mini Asia. As soon as you enter the restaurant, you will see a statue of Lord Buddha on the wall, which glows with a green and blue light, accompanied by statues from Thailand on both ends. As you walk toward the right, you will find a series of Japanese lanterns affixed on the wall, which look very pretty and make this place instagrammable and picture worthy.
Sushi on the roll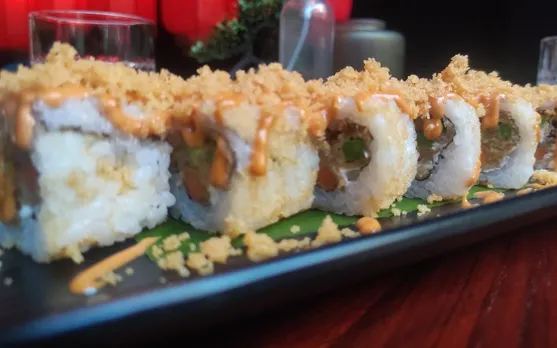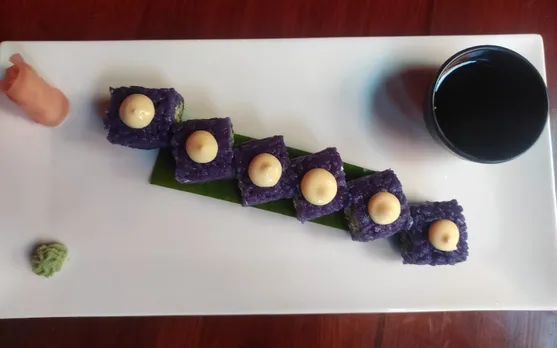 The food here is as fancy as the decor. The menu has a range of delectables like sushi rolls, dim sum, Cheung fun, and bao. The first one to arrive at our table was a veg tempura sushi roll. This sushi is made with asparagus, carrot, and avocado. The crispy tempura in the outer layer and the cream cheese in the stuffing simultaneously gave a perfect taste of crispiness and softness. The blue rice sushi was filled with a few vegetables and blue rice in the coating. It was a bit sour to taste, but the wasabi mayo and soy sauce provided a perfect spice to it.
Time for some Dim sum
We ordered the spicy cheese broccoli dim sum, and it was served in mandu baskets (dim sum baskets). The dim sum was made with flashed-pan chopped broccoli and charred cheese. The cheese part was quite evident in taste, but the spice was missing in the flavours. You can try this one if you're a cheese lover and do not want a pungent flavour in your dim sum. Truffle edamame dim sum is another one that you can try for small bites.
Fun with Cheung Fun
Cheung Fun is a rice noodle roll filled with vegetables, beef, shrimp, or various other ingredients. We ordered the veg crispy spinach Cheung fun. The main ingredients in this dish were spinach, corn, and cheese, all wrapped in a rice noodle roll. The Chef poured sweet soy sauce on the roll, which took all our attention in the first place. Later, the taste also played its part in impressing us with its burst of flavours.
The Meal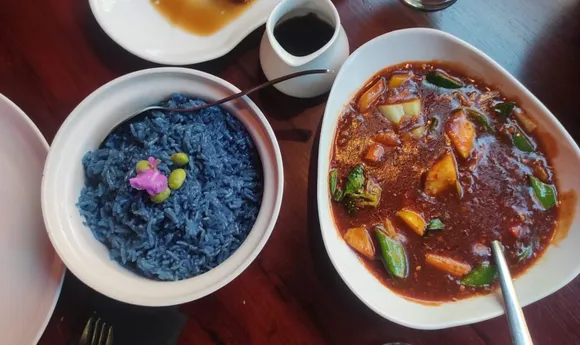 After finishing the pre-meal snack, we ordered the main course. The chef suggested blue edamame rice in burnt garlic with exotic vegetables in burnt chili. The rice was pretty to look at but average in taste. The curry had zucchini, baby corn, bell peppers, and spices, filling in the basic blue rice flavours. We also tried the mushroom bao, but it could have been more varied and could not impress our taste buds.
Setting the Bar High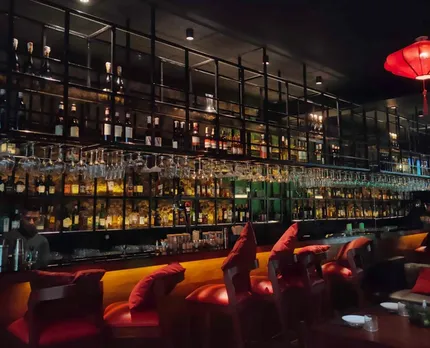 Along with delicious food, they also have a bar serving in-house cocktails and mocktails like Kentucky club, Passionata, Butterfly, and Tokyo rose. We tried the bittersweet affair, and it was super refreshing and tangy. It was a perfect affair of vodka, Aperol, pineapple juice, passionfruit, and lime. Kafirsio, made with orange, kafir lime, and passionfruit and topped with soda, is an excellent drink for mocktail lovers.
White Dessert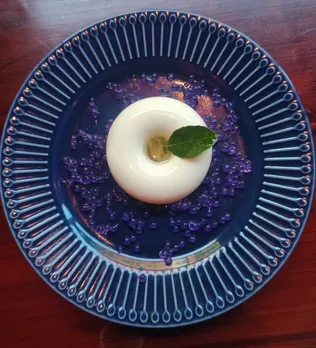 The Asian tour ended with a pretty looking and yum to taste dessert. Chufang's special kafir lime panna cotta was presented well, with a Panna cotta in the center topped with kafir lime gelatin and leaf. The purple edible balls around the dessert just made the dish look more appealing. Taste-wise, it was soft and tender with the right amount of sweetness.
Experience a fine dining treat with a lovely ambience at Chufang with your friends and enjoy an Asian food delight.
Where: Chúfáng Asian Kitchen & Bar, Adani Inspire, BKC, Main Road, G Block BKC, Bandra Kurla Complex, Bandra East, Mumbai
Timings: 12:00 - 3:30 pm and 6:30 - 11:30 pm
Price: ₹2500 for two people (approx.)
For more such stories, follow Local Samosa on Facebook, Instagram, Twitter, and Telegram.