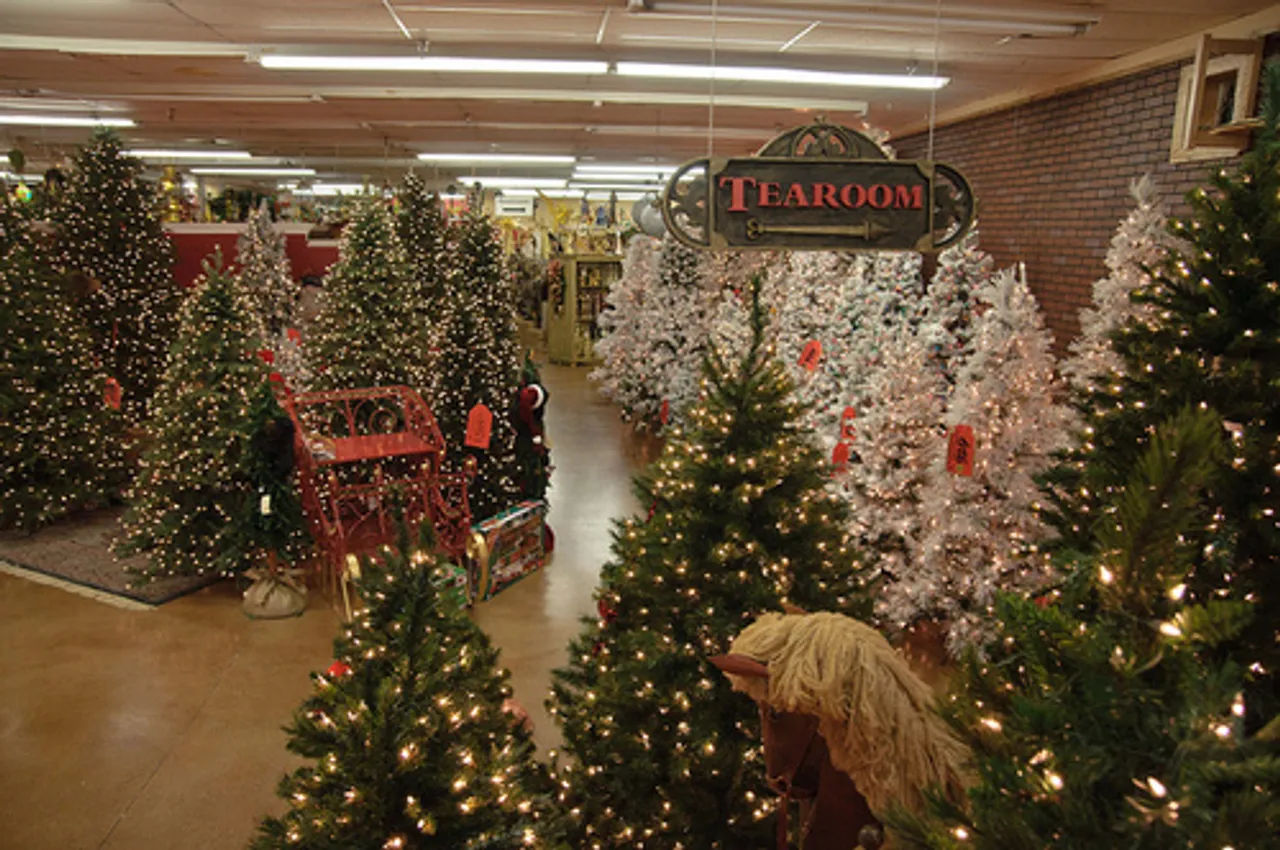 Have you completed your Christmas tree shopping yet? If not, then do not worry as we have compiled a list of some places to buy Christmas trees in Bangalore that will make your home even merrier.
Christmas is near, and no matter who says otherwise, buying Christmas trees in Bangalore is a difficult process. Christmas is incomplete without a Christmas tree and what is more Christmassy than buying Christmas trees that light up your house on a cold Christmas night with presents beside them? Here are the best places to buy Christmas trees in Bangalore!
Santa Stores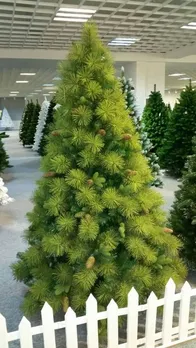 Santa Store is one of the most popular one-stop Christmas stores in Bangalore. It is known for its collection of Christmas trees and is suited for household and commercial needs. You can book a video call to the store online and check out its amazing Christmas tree collection. The store's artificial Christmas trees have a life-like feel and lend a soothing vibe to its environment. The size of the trees ranges from 5ft to 12ft and comes in both pre-decorated and undecorated forms. The store also provides Santa suits and other variety of Christmas decorations to make your Christmas a perfect one. So what are you waiting for? Go, shop now.
Address: 6B - 5, Ranka Park Apartments, 4,5&6, Lal Bagh Main Rd, near Richmond Road, Sampangi Rama Nagar, Bengaluru
Raave's Roy Wonderland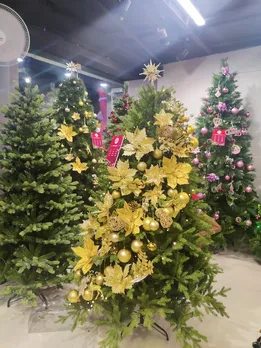 If you are looking for a premium Christmas tree for an affordable price, then Roy's Wonderland is the place to go. The stores provide all kinds of trees, with and without decorations, to make your home like a Christmas heaven. Christmas trees like the Swiss alps Christmas tree or white wood Christmas tree are tailor-made for you if you are a fan of white Christmas. The store has an entire floor dedicated to its premium collection of Christmas trees. These include French pine trees, needle pine Christmas trees, Norway spruce Christmas trees, and Texas pine trees. Doesn't that just sound perfect?
Address: 143, Planet Fashion Building basement, Commercial Street, Tasker Town, Shivaji Nagar, Bengaluru
Kushal Indoor Garden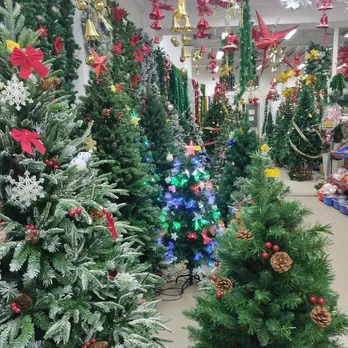 Kushal Indoor Gardens have the next best solution for you and specialise in creating artificial greeneries, which are an excellent alternative to natural greeneries. The highly structured leaf veins of the Christmas trees are both life-like and durable and surely will lighten up your house for this Christmas and New Year's Eve.
Address: Shop No.8, Jeweler's Street, Off, Commercial Street, Shivaji Nagar
Springs and blossoms
Springs and Blossoms is a paradise of artificial plants and flowers. The store is famous for the wide variety of artificial plants it offers to its customers. The artificial plants are durable and reliable and perfect for all weather conditions. During Christmas time, the store becomes a haven of Christmas trees, all ranging in height from 3ft to 12ft. for people living in Koramangala, this is the perfect place to shop for Christmas trees this season
Address: 771, Srinivagilu Main Rd, Koramangala 4th Block, Koramangala, Bengaluru
Advent Christmas trees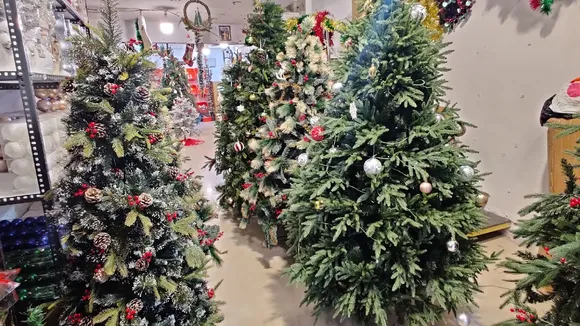 Believe us when we tell you that this store can be your next best Christmas tree shopping destination. The store has unique automated trees that can grow and expand on a push of a button, converting a small 5ft tree into a 7ft one. The Arbor-Ultima range of Christmas trees in the store comes as close to realism as it gets. The store also has an online website and an Instagram page, where first-time buyers get a special 5% off. The overall festive vibe of the store will make you fall in love with the place.
Address:  High Street Hotel, 43956 ground floor Main Guard Cross Rd, Near, Commercial Street, Bengaluru
V.R. Plaza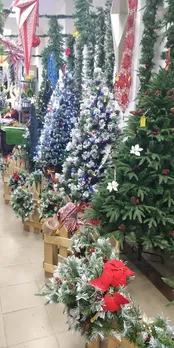 The store in Shivaji Nagar represents all Christmassy things. The store sets up its Christmas shops every year from November 25 and is a perfect place for those who want to get their Christmas shopping done on a budget. It has a wide variety of Christmas trees and decoration products to have your ideal Christmas, even if you are on a tight budget. The shop sells both decorated and undecorated trees, with the price range starting from 1800 to 15000. Have I convinced you now? So when are you going to Santa's shopping home?
Address: 8, Main Guard Cross, Road, Shivaji Nagar, Shivaji Nagar, Bengaluru
Raave's Evergreen Christmas tree and Decoration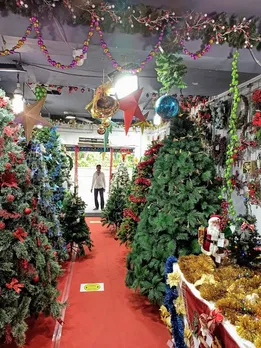 Raave's Evergreen Store has been delivering Christmas happiness to households for 25 years. You can choose from a huge range of Christmas products and experience the magic of Christmas in your home. The company has been a pioneer in the Christmas decoration industry, and its store is a must-visit for all Bangaloreans. Everything from stockings, bonbons, crackers, and star lights to beautiful Christmas trees, the store is an all-in-one package for its customers. Merry Christmas shopping to you!
Address: 1656, 27th Main Rd, Parangi Palaya, Sector 2, HSR Layout, Bengaluru
For more such stories follow Local Samosa on Facebook, Instagram, Twitter, and Telegram.