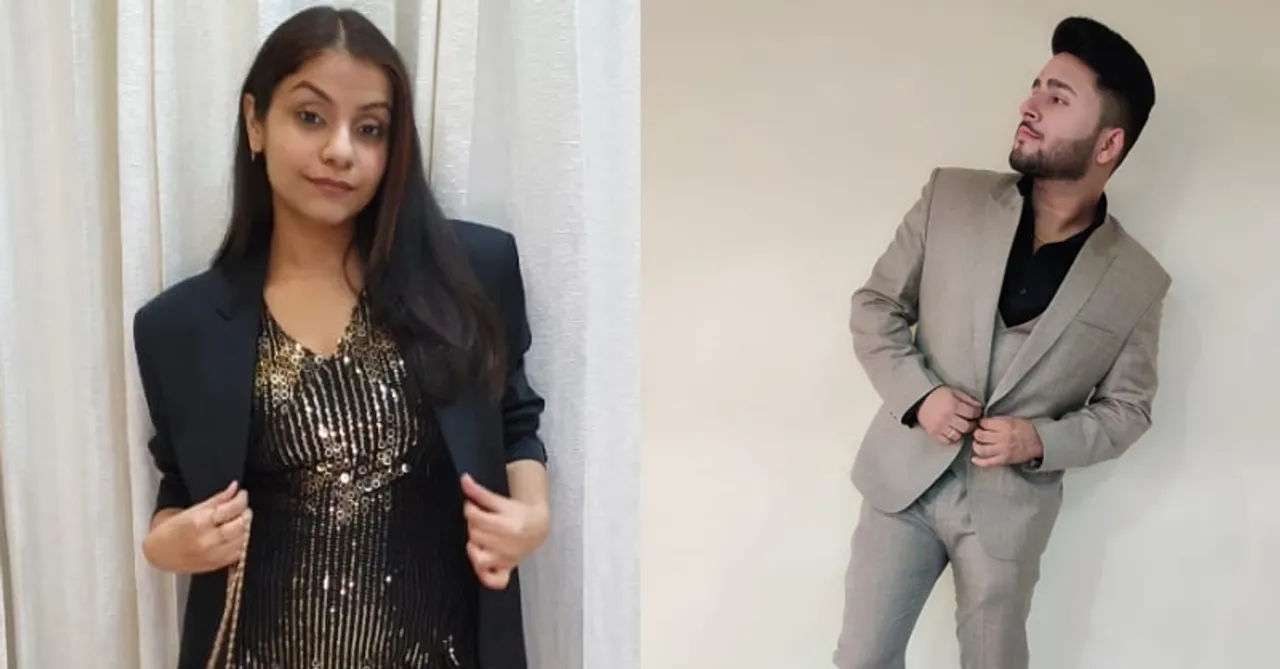 If you are going through a "what to wear and what not to wear" problem, just keep calm and scan these outfit ideas for Christmas. You never know, what looks best on you!
The time to get ready with style is here! We believe that Christmas brings us the opportunity to adorn ourselves that we love to do while sipping wine and eating plum cakes. As the time is around the corner again, you must start selecting from the outfit ideas for Christmas so that you stand out from the crowd this year too! And, hence, we are here to help you out with the ideas suggested by two fashion enthusiasts, Suneet Bhartia and Sherril Arora. Let's have a look at their ideas, and what they have to say about them!
Call for Monochromatic look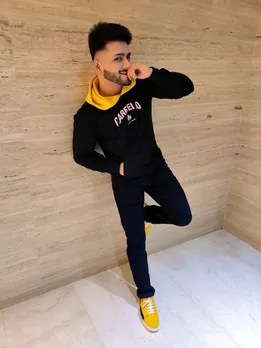 The fashion blogger Suneet Bhartia has a different outlook on Christmas. He says, "Christmas is around the corner, and the winter vibes are full swing. Then, why not pair our duo-toned vibrant and catchy sweatshirts with those same colour pieces of denim by Skult to give a monochromatic look!" He further says that one can go for canvas or sneakers according to preference.
The suit is the way
Suits are always the best way to go with on Christmas and even Suneet thinks the same. So, forget about that overused classic shirt and tie look. Hop into something new and accessorize as you please. "Suit up in your three-piece with a bling accessory to top the look, and you are ready to go," the Kanpur-resident says.
Keeping it simple with the jacket trend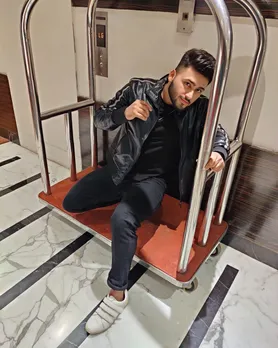 "Style your leather or denim jackets with the same dark-tone tees by Roadster with a silver chain to spice up that club/casual look and steal the limelight," Suneet says about his third look. "Pair it up with light colours, preferably white sneakers," he adds.
Adding Red for the Christmasy vibe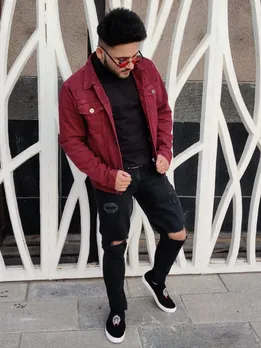 As per Suneet, one can get ready in a monochrome black look, wearing a black turtle neck and denim jeans by Skult, and picking a red jacket by Mast and Harbour to pull off that "Red Christmas" look.
Sparkles are important
Sherril Arora, another fashion enthusiast from Ludhiana feels It is all about sparkles with fairy lights and Christmas trees on Christmas Eve, which is why she wanted her dress from Kazo to have an essence of it. "I think, you can add more bling with a shimmery bag and sparkling eyes and yet, keep it minimal with transparent heels and stud earrings," she says.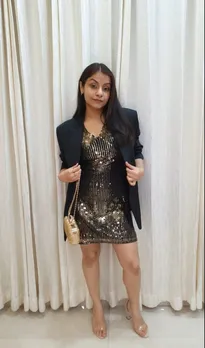 To finish her look, Sherril preferred stealing a black shoulder pad blazer from her father's closet, for which she says, "You don't need a good budget to look expensive."
Pink- A slight change in the tradition of 'red'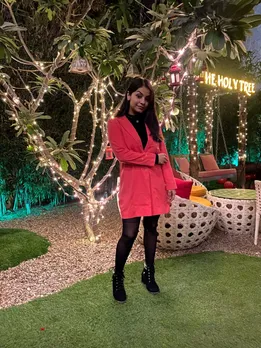 "For the second look, I intentionally avoided the traditional sparkling or red/green Christmas aesthetics for dinner or casual outing and opted for a Pink blazer from Dodo and Moa," she says. As blazers were highly trendy this year, Sherril says, she kept the rest of the look dark, warm and subtle for the blazer to do its talking!
So, are you Christmas-ready now?
For more such stories follow Local Samosa on Facebook,  Instagram,  Twitter, and Telegram.