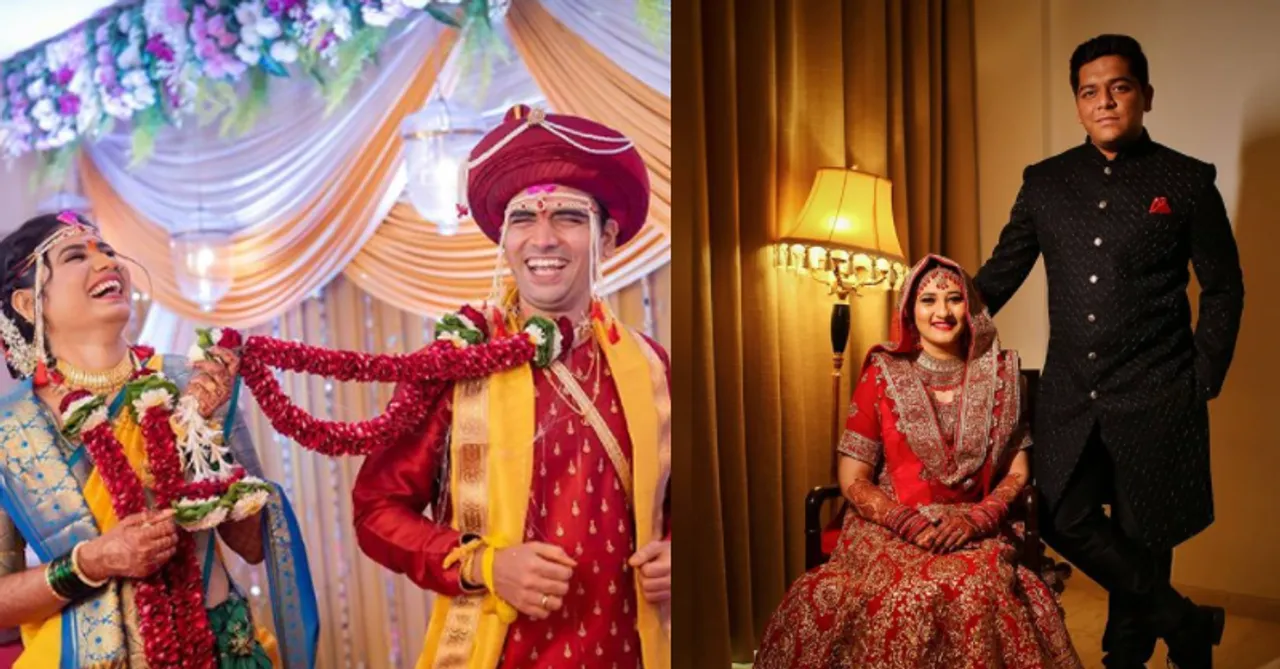 Here's the list of amazing wedding photographers in Mumbai who will give you picture-perfect memories to cherish forever!
Wedding and photography go hand in hand. A well-shot wedding album can be kept as a special memory for many years. And, why not? It does not only capture the event as it happens but also how it happens along with all the little details that go unnoticed captured by the photographer. It's a beautiful blend of candids, fun, intimacy, love, and laughter, and to capture all this, an expert is needed. That's why we have curated a list of wedding photographers from Mumbai who will ensure your wedding pictures are interesting, meaningful, and beautiful.
1. Anuj Chheda
Anuj has a portfolio filled with happiness, lovely couples, and a lot of candids. He is also a pro at capturing close-ups and little details. We really appreciate the way he clicks everyone and especially the brides, and so do check his work.
Contact:  +91 9833034503
2. The Photo Lab
The Photo Lab is a contemporary wedding photography company that does an amazing job when it comes to capturing candids. The team believes in keeping it natural and telling the couple's story without staging any moments. Their work is magnificent, charming, and impressive.
Contact: 097697 82255
3. Moments
Moments is also another good option for wedding photography in Mumbai. They do cinematic videos, pre-wedding & wedding shoots, and also maternity shoots. Their wedding portfolio is amazing and shows a lot about their expertise. Check their work to know what we are saying.
Contact: 9769059041/8779254318
4. My Vision Creativity
Aishwarya Surekha Hiwale is a 22-year-old photographer who does portraits, weddings, events, and street photography. This young lady is very talented and knows how to click candids, unique poses, and everything that's needed for a happy wedding album. Explore her work to know more.
Contact: 9967665543
5. AK Studios
On AK Studio's feed, you'll see all behind the scenes of their amazing work, and it will help you understand how they make the clients comfortable and give out their best. The final shots are mesmerizing, and we love how he makes them look all dreamy.
Contact: 9082808530, 8424828195
6. Zenith Vision Photography
We love Zenith Vision for the way they use lights and shades. There's something very enchanting about how they capture the solos, and is definitely worth checking out. Explore their work to see it yourself.
Contact: 080827 88122
7. Studio Fine Arts
Studio Fine Art is a team of candid wedding photographers & cinematographers capturing memories in an artistic way. They play with the angles in a very subtle way, and that's what we love the most about their work. On their feed, you'll find laughs, smiles, tears, fervour, and everything that makes an Indian wedding complete.
Contact: 098674 18136
8. Wedding Dream Studio
Wedding Dream Studio is also one of our favourites and one of the must-check wedding photographers in Mumbai. They also do cinematic filming and are experts in clicking candid photos. We couldn't stop adoring their latest shoot and would like you to see them.
Contact: 086555 38241
9. Vivah Knot Photography
Prashant Chandrashekhar is a talented photographer who knows how to make couples look fabulous and dreamy. His feed is flooded with candid shots, smiles, romance, and fun. Check his work here as it's a pure delight.
For more such stories follow Local Samosa on Facebook,  Instagram,  Twitter, and Telegram.