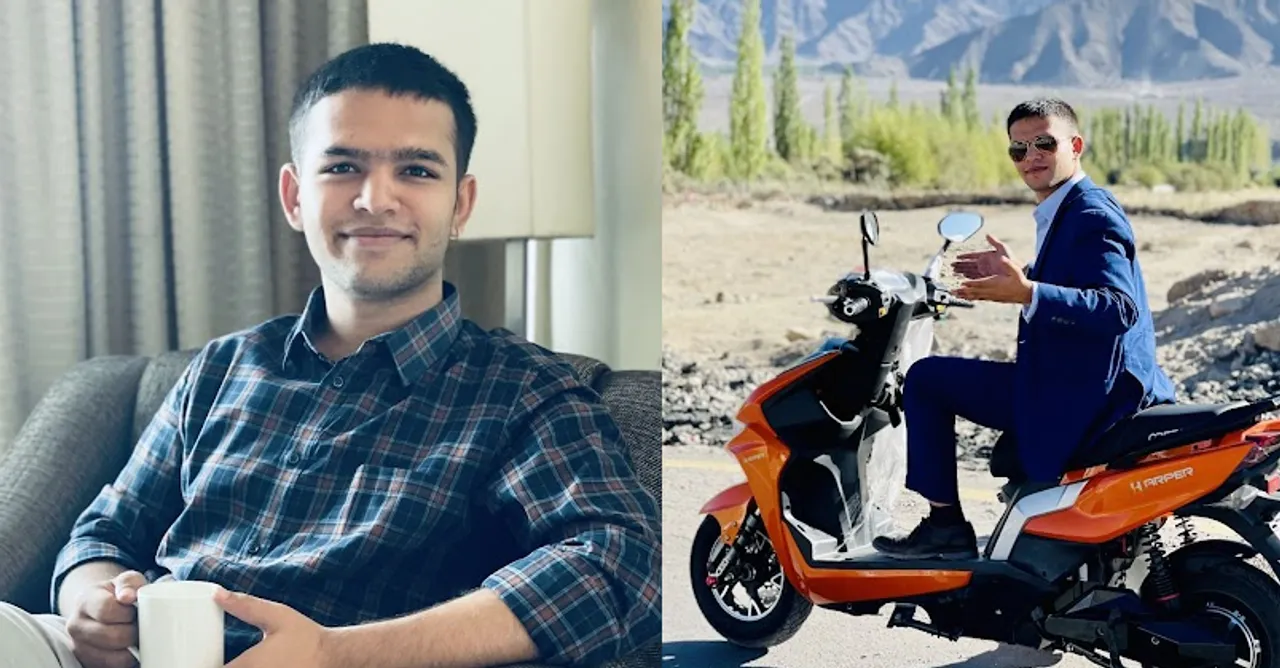 Raj Electromotives, started by Raj Mehta at 14, made him the youngest entrepreneur in the world to have established an automobile company, but how was he able to do it? A conversation with him answers the same.
"Necessity is the mother of invention," says Raj Mehta, the youngest entrepreneur in the automobile industry, while beginning his story of founding Raj Electromotives. At the age of 14, when students are indulged in their studies, Mehta, in 2015, had already laid the founding stone of his company that would be proficient in making electric conversion kits for bicycles.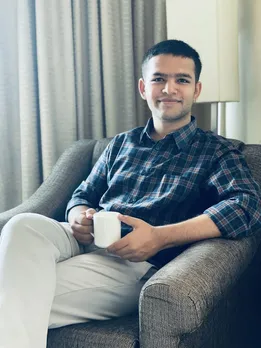 Hailing from Santrampur, Mahisagar, in Gujarat, Mehta was a curious child. He would often dismantle the parts of his toys and would fix those again after seeing what was inside. Good in studies, however, Mehta always had low attendance in school.
As Mehta belonged to a wealthy family of zamindars where his grandfather would give finance to the villagers on credit and owned a jewellery store, the teachers of Mehta's school would not complain about the attendance to his family. "In smaller localities like Mahisagar, people give preference to caste-based jobs, and hence, my teachers would always think that I would also handle the family business one day and hence, did not use to complain for not studying or coming to the school," Mehta recounts.
Even though Mehta's school changed as he moved to other cities, his attendance remained the same and never more than 50%. However, it was a period of transition in his life. Living away from family in 2013, at his aunt's home in Ahmedabad, Mehta would have to cycle nearly 10-15 km to reach the school. "I was lazy enough to pedal the bicycle for such long distances on a daily basis," Mehta says, adding how laziness changed his life.
Lessons at each step and before initiating 'Raj Electromotives'
One day, Mehta asked his Physics teacher how he could make his bicycle electric, to which his teacher explained the process to him, but it was not enough. "Neither was I working, nor I had the finances to implement the process told by the teacher, but I still decided to work on it," Mehta says.
With such determination, he researched more about the process through various platforms and started experimenting with technical parts like types of motors and components. He would also bring the stolen parts of cars from kabadiwalas to learn and experiment. By this time, Mehta had spent around 40-45 thousand from his savings.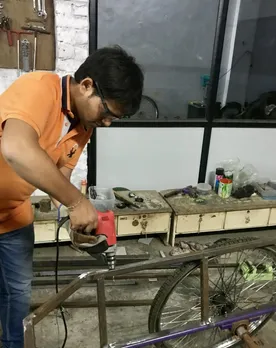 He came across a few essential electric components that were to be imported from Korea for which he required funds. Mehta went to his father and asked for the money, which his father refused. Mehta says that he made an attempt again and said - "It's only about 8,000," to his father. "The word 'only' infuriated him, and he asked me to earn the same amount," Mehta says.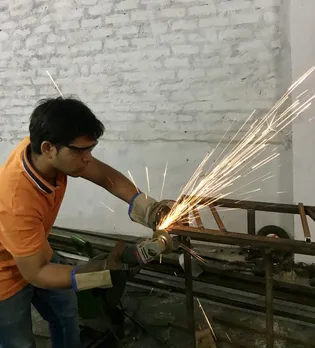 Disappointed by the response, Mehta went ahead to find a job at shops. He approached many shops like that of a ration shop or a pharmacy for the jobs but was turned down due to lack of experience. Later, he found a job at a tea stall, whose owner hired him for 4,000 per month even after knowing about his family. Somehow, Mehta could not continue working and, ultimately, went to his grandfather. Although his grandfather agreed to give him the money, he managed to help his grandson understand the banking process and that of taking a loan from a lender.
Towards the many 'firsts'
Nevertheless, he obtained the money from his grandfather on a promise that his grandfather would know of each expense from that money. Finally, his consignment arrived from Korea, and Mehta resumed his experiments after learning the DIY techniques through online platforms. He would sleep for four hours at night and would give the rest of the time to building the machine. Finally, he completed a prototype of the pedal-bicycle turned electric cycle and offered his father to take the first ride. "My father took the cycle and went away from my sight for the next fifteen minutes. When another fifteen minutes passed by, I feared if he was alright," Mehta reminisces.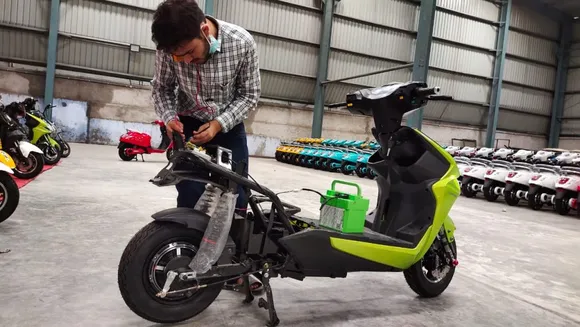 Contrary to his fears, Mehta saw his father coming on the bicycle with a big grin on his face. His experiment was successful, and he was able to convert his bicycle into an electric bicycle. "I was much delighted to see that a machine weighing 2.5 kg successfully carried a person of 70 kg," Mehta says. Not only did his family and friends come to know of the experiment, but also a regional news company highlighted Mehta's experiment. Following this, various other regional and national news companies approached Mehta and helped his work get the required recognition.
Naming the company 'Raj Electomotives', Mehta made several such machines that could convert not just a cycle but also rickshaws, as he also made the conversion kits for tricycles. Later, he also made such kits for the cycles used by specially-challenged persons. To serve Indian customers well, Mehta kept the price of the kit at Rs 7,500 and the battery charger at Rs 2,500.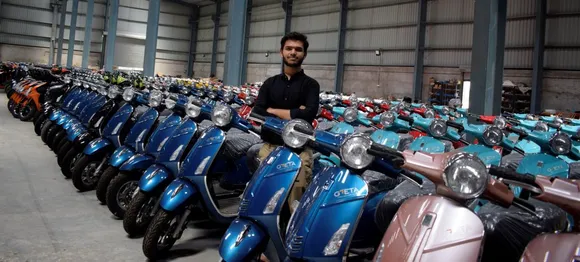 Gradually, Mehta's business reached heights with not just serving Indian but international customers, and he was not even aware that he had already become the youngest entrepreneur in the world to have founded an automobile company at the age of 14 years. "One of the acquaintances told me about this, and when I searched the same on Google and saw that it was true, my happiness knew no boundaries," Mehta says.
As his business gained popularity, he started getting enquiries for export from other countries, which led him to apply for an import-export license from the Directorate General of Foreign Trade (DGFT). Due to his age, his application could only be accepted on the 20th attempt. With this, Mehta also became the youngest person in India to get an import-export license at the age of 17.
Aiming to contribute even more to the health of the environment, Mehta launched another brand in June 2019 under his company called 'Greta Electric Scooters' ,offering electric scooters at pretty reasonable rates. Recently, he also expanded his business with a new factory unit in Faridabad, and the 21-year-old takes pride in saying that Greta has 10 showrooms in India and 2 in Nepal, and the testing of one is under process in Lithuania.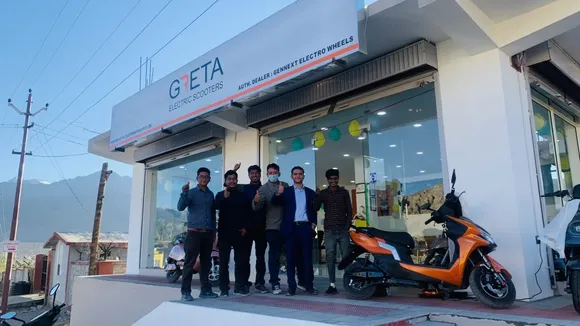 Now, when Raj Mehta looks back at his journey, he feels thankful to every person in his life for teaching him a lesson. He says, "When curiosity gets cured, innovation takes bud. If the teacher had not quenched the thirst of my curiosity, I could not have gone ahead with the experiments and could dream of 'Raj Electromotives' ever." Adding to it, he says, it was his grandfather who made him understand why his father could give money to their driver but not him as he wanted him to learn the importance of money, and his grandfather who helped him understand the techniques of doing a business.
It would have been these lessons and teachings, Mehta believes, that led his business to flourish - a glimpse of which is visible through another benchmark set by him after he launched the world's highest altitude electric vehicle showroom last year, in Ladakh.
For more such stories follow Local Samosa on Facebook, Instagram, Twitter, and Telegram.