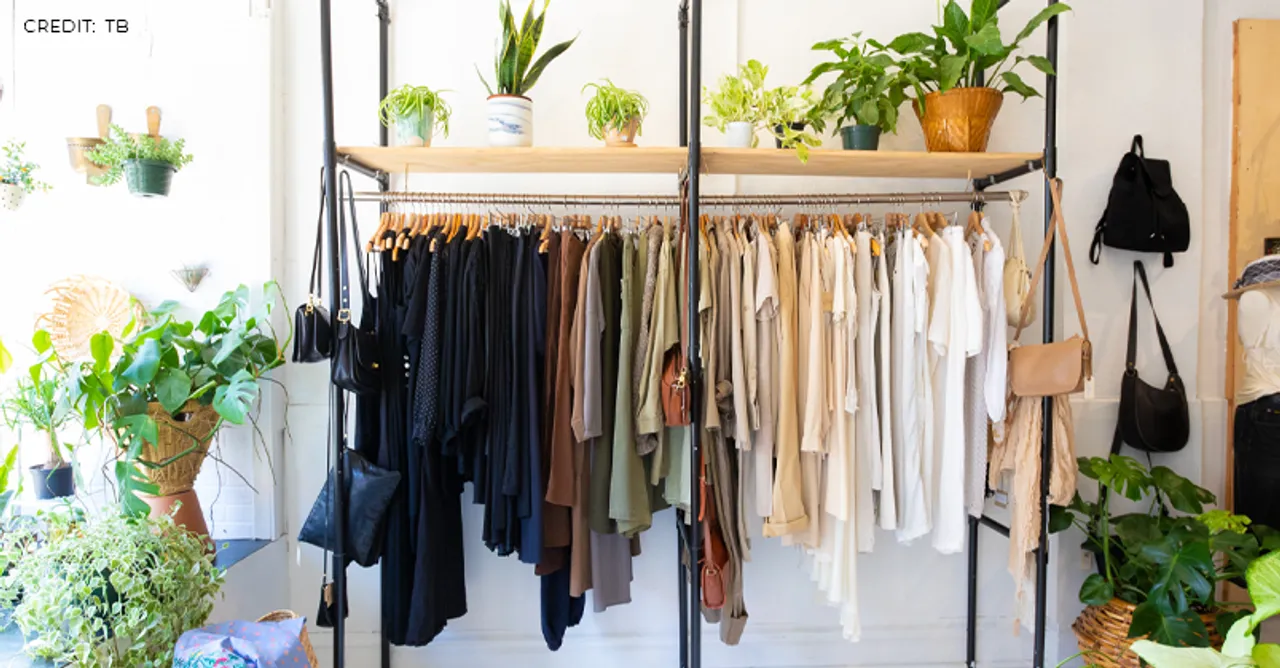 We spoke to a few thrift store owners hailing from different parts of India to understand how the growing culture of thrifting is sitting well with the Indian fashion industry and society. Here's a glimpse of the conversations with them.
Only a few years back, it could have been unlikely for people not belonging to the lower strata of the society, to wear second-hand or rejected clothes. As a matter of fact, Indian society can be seen accustomed to donating clothes to their househelp only when the clothes become old, and hence, until the last few years, there were only servants who would wear such garments. But the story has changed with time, and the growing culture of thrifting has certainly revolutionized not only the fashion industry but also Indian homes.
Although, it would be wrong to claim that thrifting and thrift shops are a contemporary concept. Many regions and localities in India have been organizing local haats on specific days since time immemorial, where hawkers and street vendors display a variety of second-hand and rejected clothes. However, the studios and larger professional spaces have now taken the place of local haats and thrifting has relatively, evolved to "brands" and "stores" where clothes are sold at comparatively lower prices.
Causes backing the trend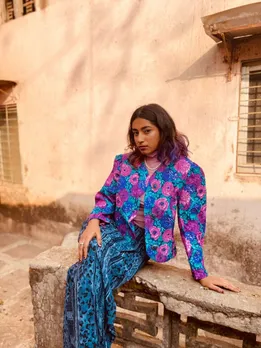 Riya Rokade, who hails from Mumbai, was always keen on buying second-hand pieces but thought of starting her thrift brand in 2019 while pursuing a course in Styling. Her thought was motivated by the growing culture of thrifting, much visible on online platforms, and hence, she started a thrift brand, Vintage Laundry, in February 2020. "People moved towards thrifting owing to price factor and a wide variety of options in clothing, and hence, I saw a great potential in it," Rokade said.
There is no doubt that the majority of Indian thrift stores originated post-2018-19, and social media played a pivotal role in leading the origin and maintaining the trend. Muskan Sadhwani, another thrift brand owner from Ahmedabad, came across this trend through Instagram in 2019. Heavily influenced by it, she also started her brand, 'Believe It Thrift It,' on the same platform that later received huge success.
Two best friends from Delhi, Tamanna Chawla and Mushfiqah Alam, also discovered second-hand clothing and thrifting through Instagram trends back in 2019 and initiated their own store called 'Curated Findings' in January 2020. Chawla, who has been academically associated with the fashion industry, believes that, along with other reasons, the culture has been rising because thrifting makes those clothes available in India, whose retail stores are not present in the country.
If the online medium is believed to have kickstarted the thrifting culture, owners also think the pandemic-induced lockdown helped it gain much-needed recognition. Lucknow-based thrift brand owner Sanskar Chaurasia started 'Thrift Store' on Instagram just last year after observing high demand for thrift stores among Indian shoppers. Chaurasia, who could have found difficulty landing a job amid the crisis, considered it a good option for earning, and it turned out he was right.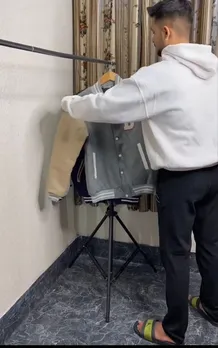 Chaurasia also highlighted how the cutting down of salaries impacted consumers' spending habits, leading to a shift towards thrift stores. "If we sell the same cargo and jeans for half the price of the preferred brands, people are likely to buy these, especially when they are conscious of their expenditure. Consumers find spending 2-3 thousand rupees instead of 6-7 K for the same product worth it," he said. "Everyone in India cannot pay high prices for clothes, but everyone deserves to look the way they like," he added.
Other than this, what turned out to be in the favour of thrift stores is the stress on sustainability, possible through thrifting. Evidently, as a lot of businesses offering an organic and sustainable alternative to regular products grew in the pandemic, a similar remained the case with the thrift stores that could offer sustainable fashion solutions. "People became more conscious about their fashion and style due to the pandemic, which helped the thrift stores to sustain better," Chaurasia said.
Ashna Chand, another thrift brand owner from Gurugram who also opened a brand, 'Thriftiness', last year, says that by choosing second-hand clothes, customers not only save the environment but also curate a one-of-a-kind wardrobe with unique and vintage pieces, saving so much money. "Thrifting is also no less than going on a treasure hunt because one never knows what they may find, and if they come across a luxury slow fashion brand at the most affordable range, then, it's a jackpot," she said.
Tier-1 cities at the front
While all thrift brands who we spoke to deliver the clothes pan-India, not surprisingly, the majority of their customers are based in Delhi, Mumbai, and Bengaluru. Riya Rokade even receives orders from states like Arunachal Pradesh, but it is always these three cities that top the list. According to her, people in metropolitan cities have become particular about conserving the environment and being as sustainable as possible. In addition, she said, "The cost of living in these cities is also high making people go for better and cheaper alternatives."
Similarly, even Sanskar Chaurasia has completed 1,300 shipments since last year, majorly in the above-mentioned cities, but back in his hometown, Lucknow — which has a great influence of Awadhi culture — the majority of people are not aware of the concept of thrifting. "Due to the existing culture that has a tint of royal essence, people are either not aware about it, or if they are, they have not accepted thrifting," he said.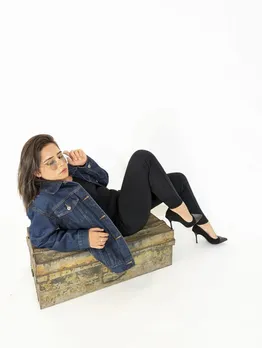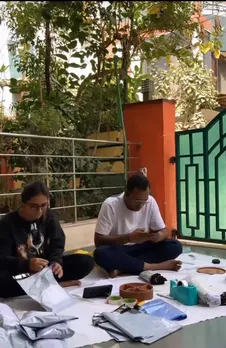 Likewise, it was also not easy for Ayush Singh to leave his job with a secured income when he decided to help his partner Muskan Sadhwani in her thrift store last year. His family, also based in Ahmedabad, was skeptical about the growth potential of such a business but he was determined on his decision, and now, they together have dispatched at least 5,000 orders. "My family wondered as to why I wanted to sell the second-hand clothes leaving my job, but we have managed to prove our decision," Singh said, adding that people in Ahmedabad are also not well versed with thrifting.
However, both Chaurasia and Singh think that things are changing in their hometowns. While Chaurasia mentioned that people in Lucknow — except for the old parts of the city — have started accepting the culture, Singh also stated that he has been receiving many orders from Ahmedabad too.
Nevertheless, the growing culture of thrifting businesses has surely resulted in a sustainable income, even for people living in cities like Ahmedabad. After all, Singh and his partner have recently upgraded from a small space to a studio for their brand.
Even Ashna Chand is running her brand after leaving her permanent job with the parent company of Tik Tok and is satisfied with the outcome.
Young consumers and gender-neutral fashion - evident features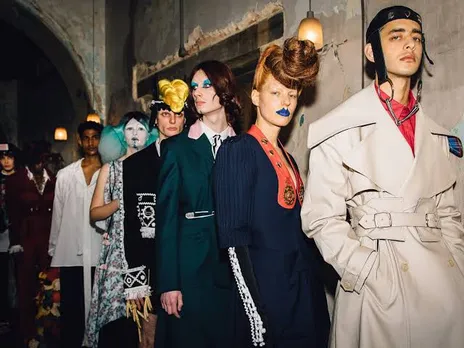 One of the major observations about thrift stores can be how the younger consumers consist of a major part of the customers for thrift brands. In the growing culture of thrifting, it is young buyers who have mostly accepted the trend. As Riya Rokade said, the larger part of her customers falls in the age groups of 19 to 35 years of age.
On the other hand, Rokade, who identifies as non-binary, offers gender-fluid clothes in her store as she believes that they are easy to wear. But not only Rokade, but many other thrift stores also voice the need for gender-neutral fashion, and it has become a common element in the majority of thrift stores.
Similarly, Tamanna Chawla said that people between 18 to 27 years of age mostly buy clothes from their store. "Younger generation envisions the value behind the product instead of simply spending a huge amount of money on clothes. In fact, with the consciousness towards sustainability, it is the young group that does not mind paying a bit extra if the product adds value to the environment," she said. However, Chawla also stated that people above 30 years of age shop from them if they are conscious about sustainable fashion.
Like Riya Rokade, even Chawla's and her friend's store has kept gender-fluid fashion owing to the demand. "We, at our store, refrain from labeling 'gender' on the clothes that are already labeled by brands but decide it on our own. If a cloth piece is suitable for all body types, we display it out as 'unisex'," Chawla said, adding that nowadays, people hardly care "if the buttons are on left or right". "They wear what they consider 'right' for them," she said.
Sanskar Chaurasia laid down the reason and said that thrift stores believe in following the trends created by a younger audience. "For example," he said, "Skinny jeans remained in fashion till 2020. Post that, with a focus on gender-neutral clothing and fashion, people preferred baggy jeans and loved wearing jewellery irrespective of their gender. Hence, thrift stores, that were growing this time also  adopted the trend as many thrift owners are also youngsters."
Challenges amid the growing culture of thrifting businesses
Unlike retail shops where many prices of the same designs and sizes are available, Riya Rokade said that thrift stores have one piece for one design and size, which becomes a hindrance in broadening the customer base. This also leads to added efforts in shooting the products for catalogs. "We have to shoot each product separately as each of them has separate designs and patterns," she said.
Along similar lines, Ashna Chand stated that as items are one of a kind and "thrifted", these come in just a single stock of each item, and as there are limited hours each day and limited energy in a human body, no matter how much owners work, they always have to face a shortage in stock meaning, slower growth as a brand. Chand also mentioned a big risk in the business as she said, "We sell multiple brands in the thrift stores, and hence, there is always a higher risk of getting copyright claim due to reselling."
Another problem highlighted by Tamanna Chawla is the lack of support for thrift businesses. "Just like a retail store, we also procure our products and spend time and money on its maintenance before the sale, but many consumers do not realize our strenuous efforts," she said. To deal with the problem, Chawla and her best friend aim to spread awareness among people about the concept of sustainable living and thrifting and call it the "only major motive" of their brand.
Alongside, one of the major problems faced by consumers is the risk of unpacking a damaged product for it coming from a thrift store. While Sanskar Chaurasia refunds the money in such cases, Ayush Singh and Muskan Sadhwani solve it differently. Recently, Singh got a blazer dry cleaned from laundry before sending it to the customer. However, on arrival, the customer found it to be faded and complained to Singh, who then asked them to take other products from the store. "It is much more likely for the customers to get a damaged piece as we deal with second-hand and used clothes. Hence, it should be our utmost duty to deal with complaints without disturbing the mental peace of the customer," Singh said.
Of his experiences, Singh said that stores should not only inform and educate the customers in the right way but also take accountability and responsibility for the items. He also highlighted that due to the growing culture of thrifting, many thrift owners have started selling the products in a much higher range which is unfair to the customers. He says, "Although increasing the price of a demanded product is not bad, it is surely unfair to charge the same price of a new or unused product, irrespective of its brand."
In the name of thrift clothes of popular brands, Singh has also observed owners selling duplicate products and consider it to be immoral on the owner's part. "People are losing the ultimate motive of thrifting, which is to promote sustainability, and we need to bring it back to the stores," he said.
For more such stories follow Local Samosa on Facebook,  Instagram,  Twitter, and Telegram.