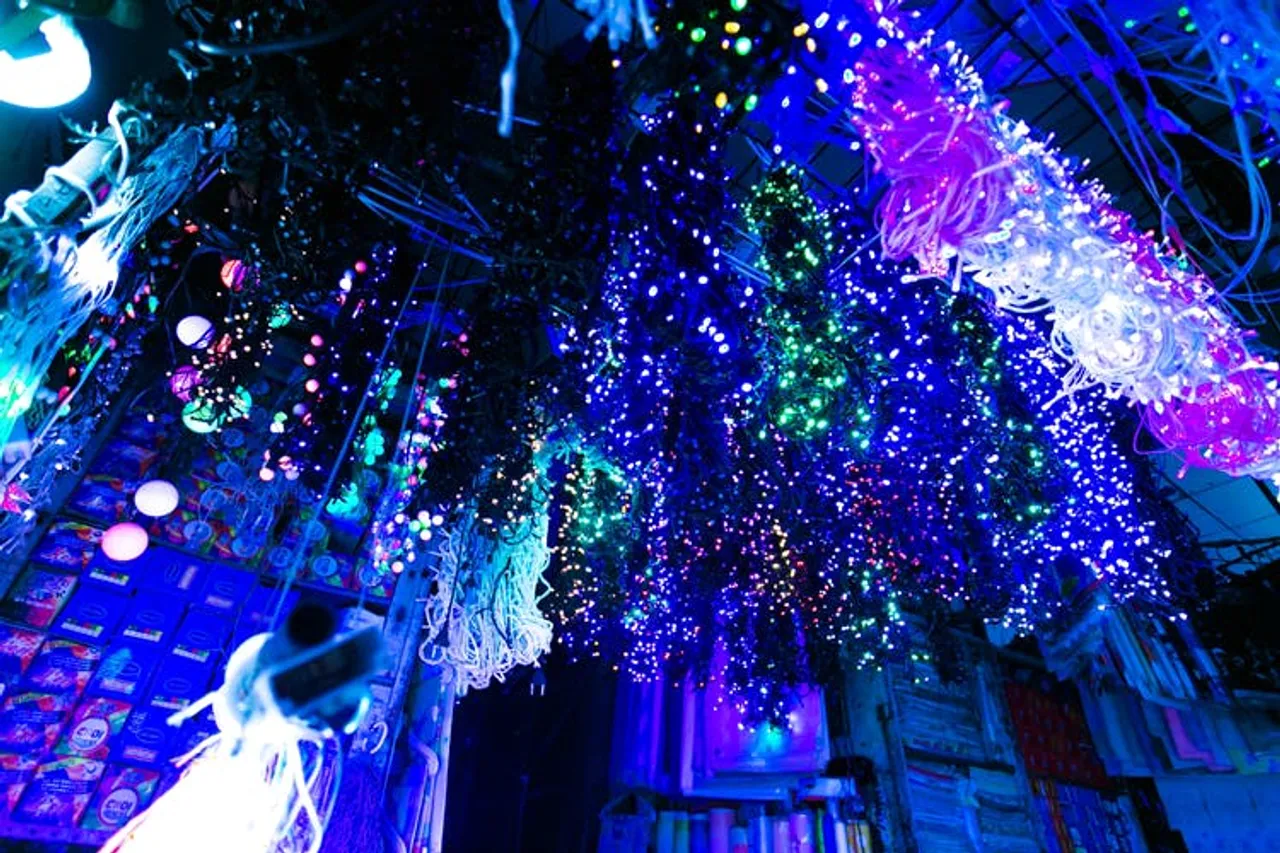 Diwali is all about lights, bright smiles, and lots of sweets to celebrate the day! Check out these decoration light markets in Mumbai to find pretty decorations this season!
The festive season has started in full spirits, and shopping has become the top priority. Diwali preparations are not just about sweets and celebrations but glimmering lights that brighten up your festivities. We have the perfect decoration light markets in Mumbai that help you find the ideal Diwali decor matching your aesthetic!
1. Lohar Chawl Light Market
Lohar Chawl light market in Mumbai's Kalbadevi area is one of the oldest markets in the city. The market is sure to be known as one of a kind as it possesses a wide selection of shops selling all kinds of lights. One can easily find fairy lights, LEDs, string, Diya lamps, chandeliers, and much more! The market offers lights and lamps ranging across price categories, making it an ideal stop for all pocket budgets.
Where: Lohar Chawl, Kalbadevi
Price: Starting from 100 Rupees and above for fairy lights
2. Dadar Market
The Dadar market is popular for every shopping experience, and this time we talk about its light market. Dadar Market is often packed with people, and we know exactly why. The light market in Dadar has an extensive range of light shops that sell not just home decor lights, but decorative lights for Diwali and other festivities. The market has stores that fits every budget and every kind of aesthetic shopper. The market often has shops selling similar products for varied prices. We advise a thorough walk-through of the market before making the final purchase.
Where: Near Kabutar khana, Dadar West
Price: Differ from each seller, average price starting at 150 Rupees LED lights
3. Bhuleshwar Market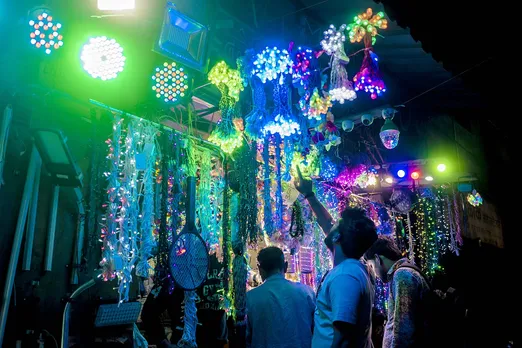 Bhuleshwar market is often talked about for its ornament jewellery shops and flower ornaments. But the market also offers a range of shops selling Diwali lights and decor elements. The market has a variety of shops stocking Diwali lights and fancy shimmering lamps, and one can easily find Indian-made products. Bhlueshwar market often seems popular for ornament artifacts, but the light and decor shops are worth checking out!
Where: Marine Lines East, Panjarpole, Bhuleshwar
Price: Approximate 200-250 Rupees for lampshades and LEDs, prices differ with each shop
4. Lamington Road Market
When we talk about Computer parts and electronics, the first market that comes to mind is Lamington Road Market in Mumbai. Apart from selling electronic goods and products, the market has lighting shops lined up across the road. These shops sell designer fairy lights and lamps at a convenient price, and further bargaining is possible. All kinds of lights, strip LEDs, drop lights, and more can be found in the market. Located close to Grant Road station, the light shops at Lamington Road Market are worth catching up on this festive season.
Where: Near Grant Road station
Price: Starting at 200 Rupees for string and fairy lights, prices may differ shop wise
5. Kumbharwada Diya market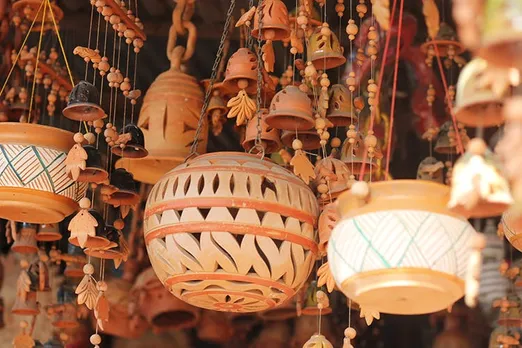 Home to the 100-year-old potter community, the Kumbharwada market is the largest Diya market in Mumbai. You can find a variety of mud and clay-prepared diyas, lampshades, and lanterns for a decent price. The diyas start at a minimal cost of Rupees 2 for small pieces, ranging up to 10-1500 Rupees depending on size and design.
Where: 90 Feet Road, Kumbharwada, Dharavi
Price: Starting at 2 Rupees for single raw clay Diya, ranging up to 1000 Rupees and above.
6. Mahim Kandil Galli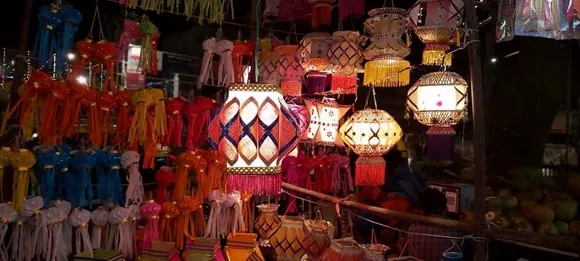 Diwali seems incomplete without a designer Kandil that brightens up the place. Kandil Galli in Mahim, as the name suggests, has a wide spread of designer Kandils. The Kandils are handcrafted by local artists and are prepared with different materials, including paper strips.
Where: Outside Citylight Cinema, L. J Road, Mahim West
Price: Average price is approximately 80-100 Rupees for a regular-size Kandil
For more such stories follow Local Samosa on Facebook,  Instagram,  Twitter, and Telegram.