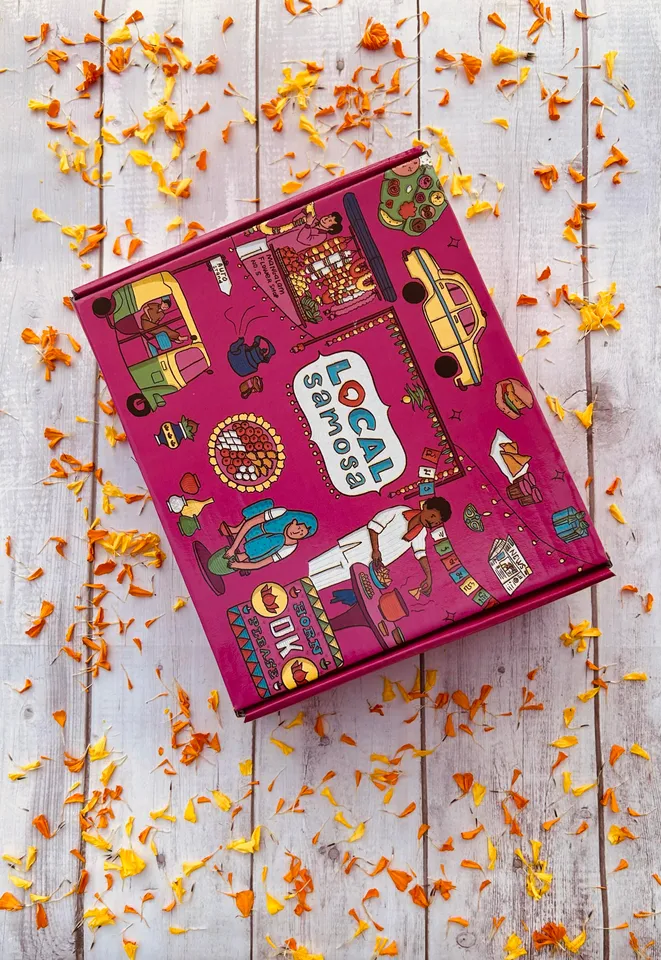 Curated from local businesses and homegrown brands this Diwali Hamper is filled with delicious treats, and celebrations and is sure to bring an ear-to-ear smile.
Think of everything that comes to your mind when you think of Diwali, and now imagine it to be in one box! Sounds impossible? Not anymore. Just like Diwali, this box is special, supports Local Vyaapar, and contains products procured from homegrown brands and small businesses. Keep scrolling to know what this Khushiyo'n ka pitaara offers and why this Diwali Hamper is a must-buy.
1. Terracotta Diyas from Mumbai's Kumbharwada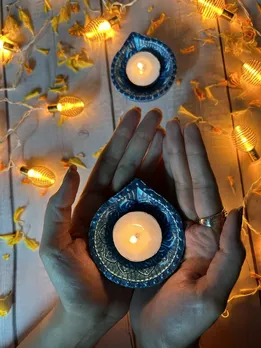 Sourced from a small stall in Dharavi's Kumbharwada, these blue diyas are handmade by local women potters. They have a beautiful rustic charm to them and will light up your Diwali a little extra.
2. Plantable microgreens Ladi cracker from Bombay Greens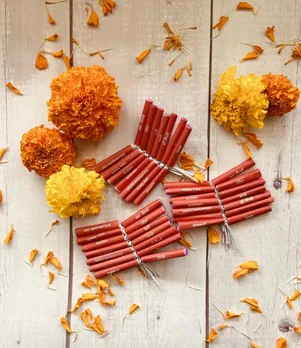 Let this Diwali be a different one and crack it green with these seeds-embedded Ladi crackers that are handmade by rural women's self-help groups. Do the earth a favour this festive season, do not burn this cracker, instead grow your Ladi into various plants like Spinach, Purslane, Green Amaranthus, Mustard, Radish, Senna Tora, and Red Amaranthus.
3. Edible Cracker Mithai and Dry Samosa From Jodhpur Sweets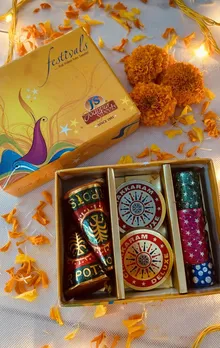 Hailing from the gorgeous Blue city, Jodhpur, these edible crackers are all set to give you a sugar rush. Surprise your loved ones with these mithai crackers because bursting crackers is out of style and eating them mouthfuls is the newest trend now. Pair them with their signature dry Samosas and let your loved ones enjoy Diwali in a savoury way.
3. Kolkata's Kadak Elaichi Chai instant premix from Chaika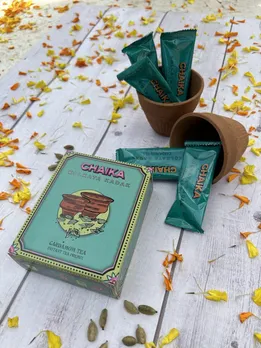 Let your dear ones brew this heartwarming cup of Ilaichi tea from Kolkata. It is inspired by the share market chai of Kolkata. With its hip and fun vibe, Kolkata Kadak Chai from Chaika, a brand based out of Kolkata, takes you down memory lane with its authentic flavor.
5. Desi Popz from GO DESI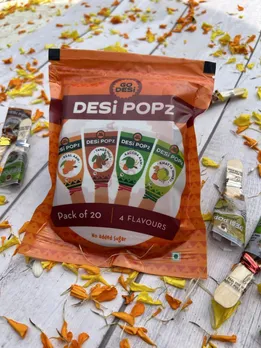 If you are someone who loves a perfect mix of spicy and sweet, then these tangy and extra khatti, Desi POPZ from this Bengaluru-based brand, are going to be your new best friend. Go grab it first kyuke muh me guaranteed paani aayega!
So, what are you waiting for? Get your hands on this epic Diwali Hamper by clicking here, check on Swiggy Mini here, or WhatsApp at +91 9833373627 and make this #DiwaliLocalWali.
For more such stories follow Local Samosa on Facebook, Instagram, Twitter, and Telegram.