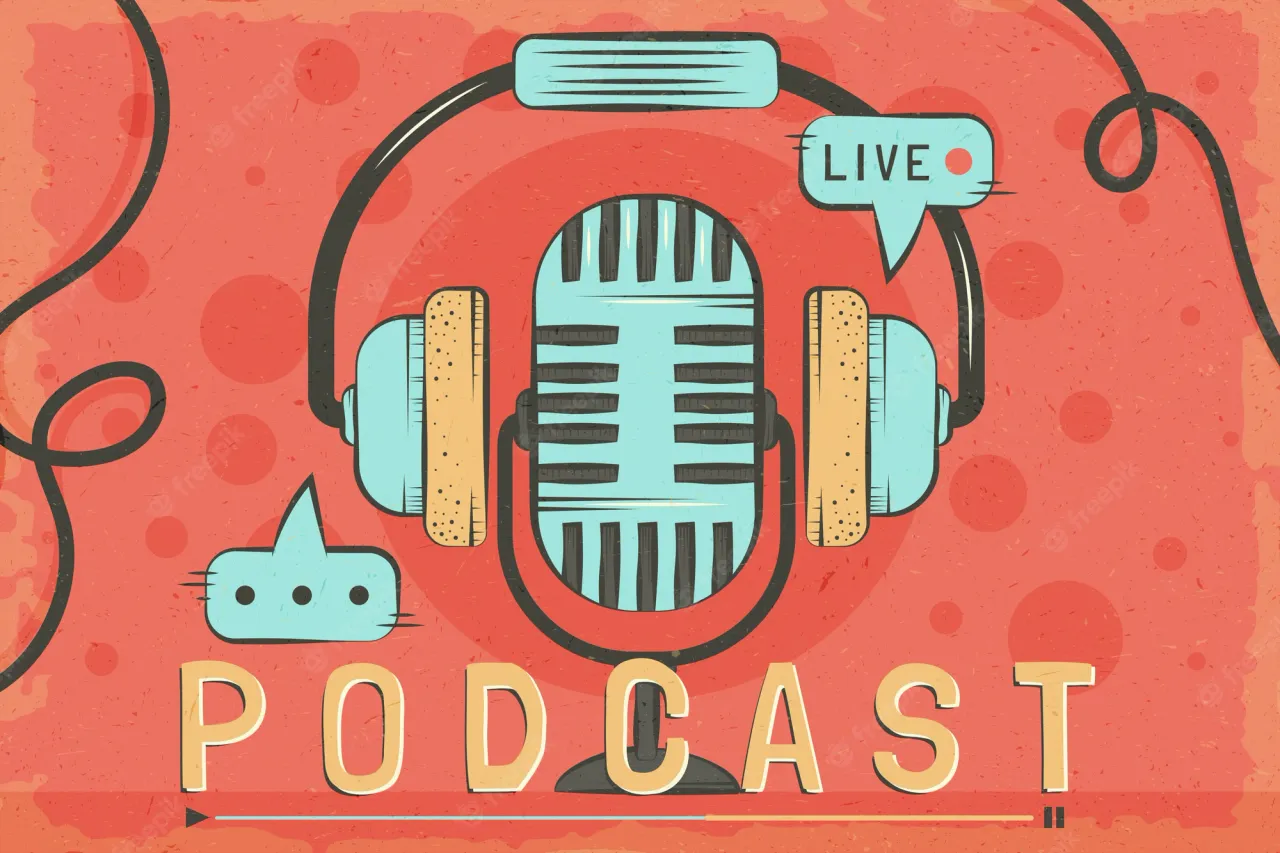 Podcasts are a fun way to learn, gain deeper insights, and entertain at the same time. Check out these best Indian podcasts that are sure to entertain and educate you!
Podcasts have become a popular way for people to binge on audio content on the go. Be it food, finance, travel, therapy, and more, podcasts are a great way to engage yourself in mindful content. The world of content has been booming, with new creators emerging every other minute in the digital space, giving you a variety of topics to pick and choose from. On this Podcast day, we are here with a list of the best Indian podcasts that you must check out!
Food Podcasts
Food podcasts have a basic theme of informing about food science, debunking food myths, and providing insights into a healthy eating lifestyle. Creators talking about food have industry experience in a relative field and have stories to make more people aware. Check out these Top Indian food Podcasts by local artists and put them up on your list!
1. Bite On This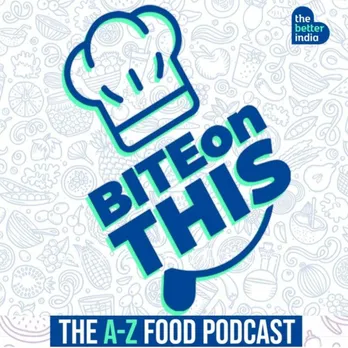 Bite On This is a 26-episode podcast series created with the intention to talk about food in a fun and innovative way. Created by The Better India, Bite On This explores food topics alphabetically and hence has only 26 episodes. The episodes talk about interesting stories about food and lifestyle. Check out this podcast exclusively on The Better India page!
2. Home Cooking
A podcast series by Samin Nosrat and Hrishikesh Hirway, Home Cooking is a podcast series that started at the brink of the pandemic. The stories covered include discussions on cooking various dishes. Other topics include cooking with a particular ingredient, testing viral myths around food, and narrating local and homemade recipes. All these topics are covered with subtle humor and light-hearted puns that engage you throughout the episodes. Home Cooking is available on Spotify and major podcast streaming platforms.
3. No SugarCoat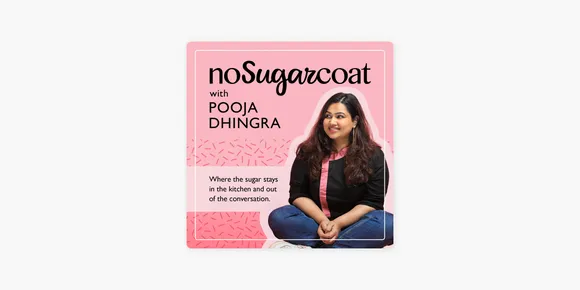 No SugarCoat is a podcast series started by Pooja Dhingra, who is a crowned macaron-queen of India and a renowned pastry chef. She is also the owner of Le 15 Patisserie and all her topics for the podcast are conversations with chefs, restauranteurs, and local entrepreneurs who made their mark in the industry. Pooja uncovers topics spoken behind the closed Kitchen doors and touches on anecdotes. These snippets are curated to make you feel involved and engrossed in the stories. No SugarCoat is available on Spotify and other platforms.
Travel Podcasts
Travel Podcasts help you reach unknown territories and places right from your couch! These podcasts give you an overview of traveling to popular and unknown places, discovering stories that have become memories, and more!
1. The Musafir Stories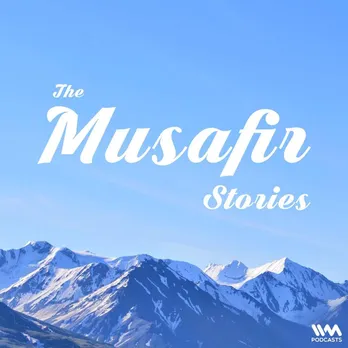 Documenting Indian travel trails with real-life stories and experiences, The Musafir Stories touches on the journey of travelers. The podcast aims at sharing the rich experiences of traveling in India with popular destinations to check out. The Musafir Stories also uncover stories that remind us about our exotic country and its rich landscape and much more! Check out Musafir Stories on Spotify, Google Podcast, and more!
2. India Chalo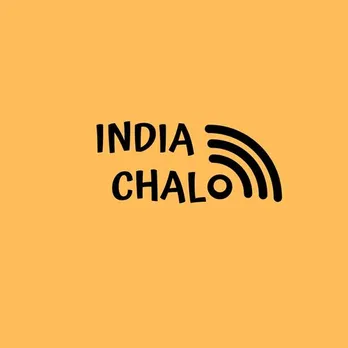 India Chalo is a travel podcast by local artists who explore and relive their travelling experiences and journeys across India. The stories are handpicked by local travellers who have explored India and have mindful stories. India Chalo gives you a guide to follow for your next trip across the country! India Chalo is available on Spotify and major streaming platforms!
3. Travel Stories by RK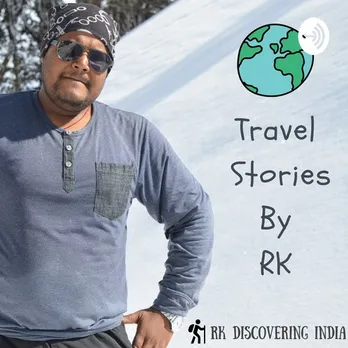 Discovering India through his lens, Travel Stories by Raman Kumar, aka RK, is another podcast to check out. Raman Kumar, a techie who quit his job to wanderlust, explores the Indian traveler stories. Raman is a backpacker who has discovered all states of India and has a Guinness World Record for travelling. In his podcast, RK covers topics ranging from budget travelling to working experience in a backpacker hostel after quitting an IT job and more. Get a virtual travelling experience by binge-listening to Travel Stories by RK on Spotify!
Finance Podcasts
1. Paisa Vaisa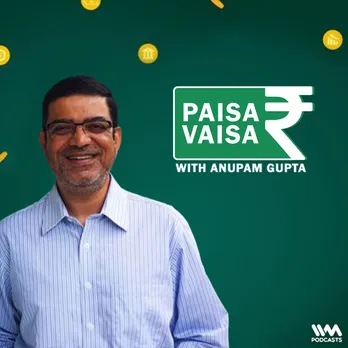 Paisa Vaisa with Anupam Gupta is a finance podcast that serves as a guide to well-informed financial decisions and planning. Anupam Gupta has an experience across a wide spectrum of banking and financial service industries. He uncovers topics while making you understand the basics. Anupam calls various CIOs, CEOs, startup founders, bloggers, and advisers on his podcast to discuss all things finance. With an amazing guest lineup and healthy discussions on financial aspects, check out Paisa Vaisa for your financial "gyaan" on Spotify!
2. India FinTech Diaries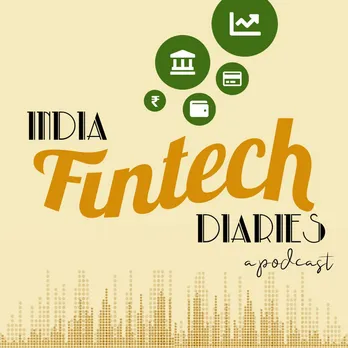 India FinTech Diaries is a bi-weekly podcast that discovers the world of the FinTech Industry in India. Hemant Kshirsagar and Elroy Serrao talk about the FinTech Industry by exploring ideas, innovations, startups, and more! The podcast also talks about various personalities shaping the Fintech landscape in the country. Get a deeper understanding of the technological and demographic workings of financial services by listening to India FinTech Diaries on Spotify, Apple Podcast, and more!
3. Millenial Paisa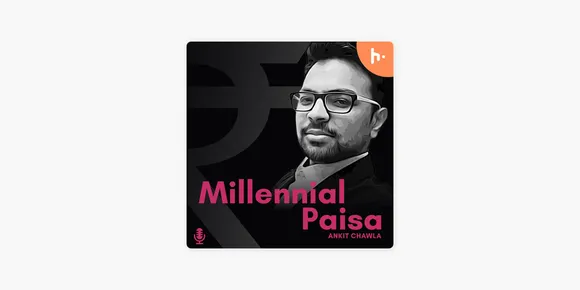 Ever wondered what it's like to be financially educated at an early age? Millennial Paisa is here to make you feel exactly the same! A new age podcast for youngsters experiencing "Adulting" as a concept, Millenial Paisa covers topics relevant to finance management. The podcast solves doubts about equities, debt, mutual funds, credit cards, the importance of saving up, and much more! Solving problems from the complex world of personal finance and investments, Millenial Paisa is a must-check on Spotify!
Mental Health and Wellness Podcasts
Mental Health and Wellbeing is a concept that people have growingly started to accept and nurture. Podcasts that specifically speak on such subjects are made to feel better about themselves. These podcasts can give a nudge to the self-growth process. Check out these Indian mental health and well-being podcasts. These are curated to serve as virtual audio therapy!
1. The SOS Show with Suchita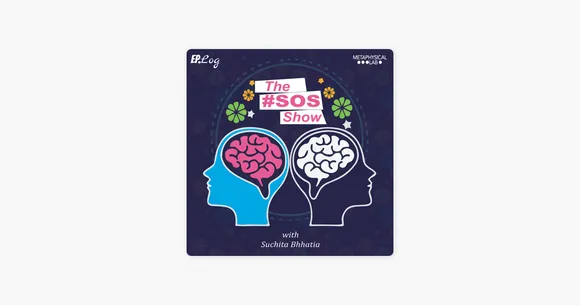 Host Suchita brings a whole new perspective to mental health in India with this exclusive podcast available on Spotify and other top streaming platforms. The show witnesses many popular personalities coming and sharing their experiences, including Shaheen Bhatt, Arjun Kapoor, a lawyer and research associate with the Centre For Mental Health Law And Policy, and many more! Check out The SOS Show on Spotify and major streaming platforms!
2. The Mindvalley Podcast with Vishen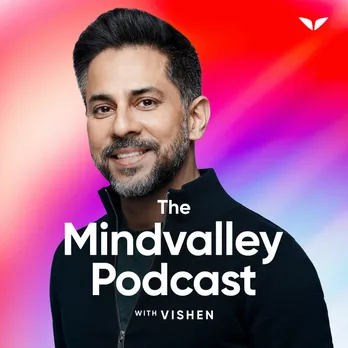 Vishen sheds light on the growing concept of mental health awareness, self-care, and more. The podcast discusses topics like powerful ideas in personal growth for mind, body, spirit, and work. Mindvalley podcast has a mission to teach wisdom and transformational ideas that the education system ignores. The podcast is available on Apple and Google podcasts.
3. Marbles Lost And Found
Marbles Lost and Found is a podcast hosted by Zain Calcuttawala and Avanti Malhotra. The podcast covers topics on Mental Health that are often pushed away and neglected. A typical 20-25 minute podcast uncovers uncomfortable subjects with mental health professionals with interesting insights. The podcast is created with the hope that it becomes a resource for people to better understand something that affects every human being in some way or another.
Poetry and Literature Podcast
Literature and Poems are something that sounds best when heard from the creators themselves. Short stories and poems are bound to transport you to a world far away from the circus of mundane life. Check out the Top Indian poetry and literature Podcasts that soothe and entertain you!
1. Indian Noir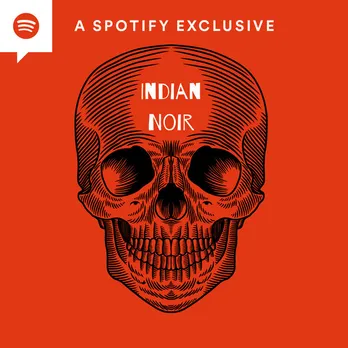 Indian Noir is a fictional story podcast that covers horror and other genres and is hosted by Nikesh Murali, the author of the award-winning short story collection The Killing Fields. The short stories and the narration keep you hooked throughout, and the stories seem relevant to current times. Indian Noir is available on Spotify and other major streaming platforms.
2. Lit Pickers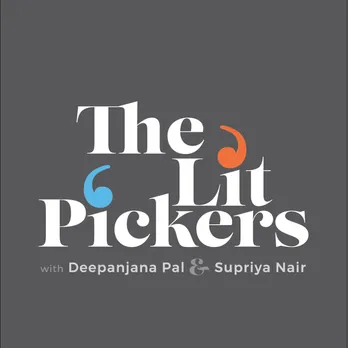 A podcast show hosted by journalists Supriya Nair and Deepanjana Pal, Lit Pikers is a 12-episode series. The show discusses books, literary festivals, awards, mythology, and more! The observations and anecdotes are carried out as a conversation making listeners feel involved and engrossed. Lit Pickers can be heard on Spotify and other major podcast streaming platforms.
3. Poetry Darbaar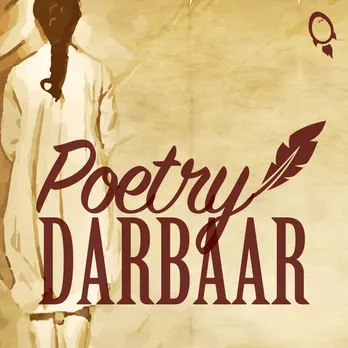 For poetry lovers, Poetry Darbaar is a great podcast to binge on! Hosted by Lakshya Datta, the podcast showcases live readings and interviews of poets in multiple languages. Some of the languages that the show covers include Hindi, Urdu, Marathi, Punjabi, English, and more! Apart from reading poems, the show also focuses on the process of writing a poem and what inspires them to create a masterpiece. Poetry Darbaar can be heard on Spotify.
For more such stories follow Local Samosa on Facebook, Instagram, Twitter, and Telegram.