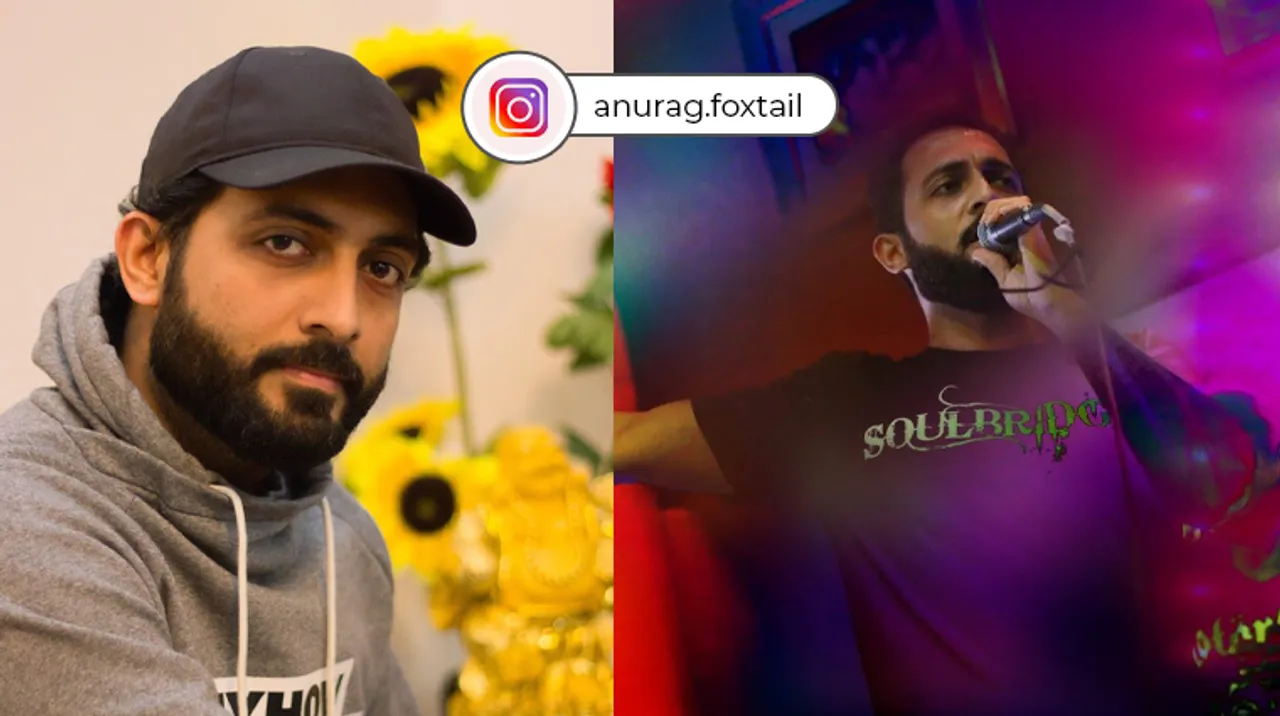 Anurag Sharma is an allrounder. He composes music, motivates people with his cool podcasts, sings, and whatnot. He is a full-time content creator, and runs an IMDB-approved podcast 'The Socially Desi Show'.
Abhishansa Mathur was in a candid conversation with Anurag Sharma regarding his journey of being a successful podcaster, Musician, Entrepreneur, and more. If you are planning to do something with your voice, be it related to singing, or V.O, then this interview has many tips and information for you. Scroll down to know about everything about podcasting!!
Tell us a little about yourself
I am Anurag Sharma, an Entrepreneur by profession, Entertainer by passion. I wear many hats throughout the day, be it the founder's hat of Socially Desi, a podcaster, musician, or a strategy consultant. Professionally, I have worked with various conglomerates across the globe as a strategy consultant over the last 8 years. It was in 2017 when the entrepreneurial bug bit me and I left my cozy corporate job to pursue my entrepreneurial career full time.
You are a content creator, podcaster, and musician. What do you enjoy the most, and why?
For me, tapping into my creativity is of paramount importance, whether it's composing music or curating my blog posts and podcasts. I am a strong believer in getting things done. I enjoy the fact that these forms of expression have found their own audiences and I feed off this energy to continue creating – It's an interesting cycle.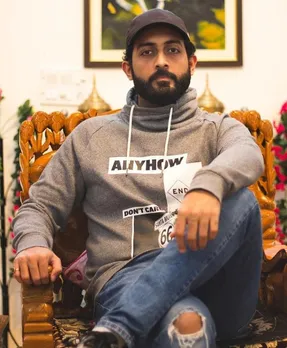 How do you prepare for your podcasts? How do manage to get the information you want from the guest?
I follow a very strategic structure to my podcast episodes. I call it the "Show Flow". Preparation of the podcast episode starts by researching on a topic. This is derived from the 6 major categories we have under Socially Desi.
Personal Growth, Relationships, Business & Entrepreneurship, Mental Health, and Health & Fitness Minimalism.

On "The Socially Desi Show", the topic/theme of the episode is paramount. Once the topic/theme is finalized, I reach out to relevant experts and notable personalities of that domain who can enable an insightful and serious discussion around the topic. The Show Flow is a structured document that contains all the discussion points and segments of the episode. Treat it as a blueprint of the episode. It gives a holistic view of all the things I would be discussing during the show with my guest. This document enables me to ensure that I get all the information I want from the guest.
Apart from this, creating a personal connection with the guest is essential for a good show. I ensure I talk to the guest at least two times before getting into the final recording; once, after sharing the Show Flow and then, a day before the final recording. This helps me create a good rapport with the guest and make them comfortable. Podcasting is still growing in India, so, a lot of times the guests would feel overwhelmed or anxious while recording. I ensure to engage in a light chat before hitting the record button. This helps in a smooth conversation flow during the episode recording
What is the key behind making a podcast sound conversational, and not formal?
The key is "Research" & "Listening". As easy as it may sound, these are the most difficult things to do. Thorough research on your guest and the topic at hand will help you curate interesting questions for the episode. Try not to ask run-off-the-mill questions which the guests would have answered thousands of times. Dig deep into the topic and research so that you can come up with questions and discussion points that will catch the attention of your guest. As a host, you have to make sure you listen carefully to your guest's talk. Taking cues from their talk helps in asking relevant and interesting questions. Cues also enable you to steer the discussion effectively. One tip is to always ask a follow-up question on a point your guest spoke in the previous section. This tells your guest subconsciously that you are a good listener, and you're paying attention to what they are talking about.
Just like the VO artists, podcasters too have to take care of their voice. Tell us about that.
Apart from being a podcaster, I am a singer too. So, my voice is my instrument. Just like a guitarist takes care of his/her guitar regularly, a podcaster also needs to ensure his/her voice is trained and warmed up daily. A podcaster's voice and texture are his/her signature. That's what attracts the audience to their podcast in the first place. First impressions matter. For a podcaster, that's his/her voice. Here are a few tips I follow to take care of my voice –
Gargle with warm water every morning.
Avoid speaking in high pitch during the first few hours of the day. If you have a show early morning, ensure you go to bed early the night before. A well-rested voice sounds fresh and sweet.
Stay away from caffeine just before recording an episode. Caffeine tends to tighten the muscles in your throat, thus restricting the full potential of your vocal cords.
Tell us about Socially Desi and the idea behind starting it. Your podcasts are a mix of topics like personal growth, mental health, relationships, entrepreneurship, and health and fitness. How do you keep your audience hooked in every episode?
"We Desis are Social by heart". Since time immemorial, we have lived and thrived in communities. The idea behind Socially Desi was to bring the community closer than ever before. Initially, I wanted to have a video format for the talk show, but because of the pandemic, I started with podcasting and fell in love with the format. The studio for the video format is still under construction; as soon as it's possible, I will have my guests fly in from different parts of the nation to record the video podcast. Each episode of The Socially Desi Show revolves around a particular theme/topic. The topic at hand is the star of the episode – Not the guest, not the host!

I think this is what keeps my audience hooked. They don't look forward to a particular guest on my show, but rather the next topic which, in some way or the other, impacts them and their lives daily. Any topic that I cover under personal growth, relationships, mental health, entrepreneurship, minimalism, and health and fitness is directly linked with the impact on my audience's daily lives. I am constantly seeking feedback from my audience through reviews and comments to ensure I keep curating the content which makes a difference in their lives. In a world where everyone is so busy and occupied with themselves, it's a big ask to expect someone to give their valuable 40-45mins for your podcast episode. I make sure I justify and value every single second spent listening to my podcasts.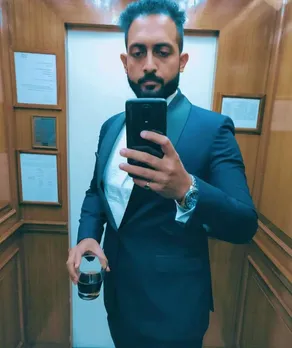 You have also worked with various conglomerates across the globe as a strategy consultant. How is it similar or different from being a content creator?
Having a good amount of work experience under my belt helped me make calculated decisions in my entrepreneurial journey. Just like I would advise my clients while I was working as a strategy consultant, I would advise myself for my business and content workflow too. Strategy and execution go hand in hand. Creating strategic content is no walk in the park. I admire all the content creators out there, hustling and grinding every day, creating content, which may seem an easy task to the audience, but in fact, takes a lot of effort in planning and execution.
The biggest difference is that I now work for myself. It comes with its perks and challenges. There is no scope of procrastination and I have to take my own permission to go on leave, which I deny sometimes (hahaha). Another difference is that there is no one to put the blame on. Every decision I make, good or bad, comes back to me as a reward or learning. In a corporate setup, you are part of a team that handles a specific task or a project. As a content creator, you handle everything – content, finance, strategy, marketing, research, everything! Overall, it was the best decision I made when I left my full-time corporate job in 2017 to pursue my entrepreneurial journey.
You were featured on Rolling Stones India for your band's album "Soul Bridge". Was it a turning point? Are you working on any new music projects?
Oh for sure! Getting recognized by Rolling Stone was an honor for us. We are a hard rock band, and as you know this genre's audience is somewhat limited in India. So to be featured in Rolling Stone India was a dream come true. Our band has a more global outlook w.r.t our music and getting featured on Rolling Stone India validated this for us. Due to the pandemic, the band is currently under hibernation. Our audience prefers to listen to us live on stage, so we are waiting for things to open up across the globe to evaluate our next steps as a band.
The moment you felt you have arrived?
The journey is more exciting than the destination. I feel I am far from having arrived, but I would say getting my Podcast approved on IMDb was one of those feelings that validated my efforts towards my content. Apart from this, love from my audience and supporters keeps me grounded and grateful for having made this choice of leaving a cushy job and pursuing my dreams full-time.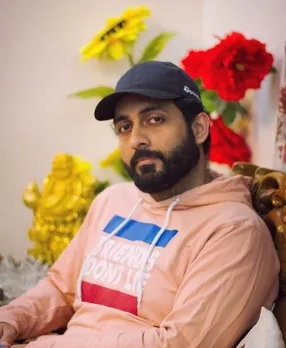 Anurag Sharma, your advice to young podcasters?
First of all, Congratulations! You have passed the most difficult task - taking the first step towards podcasting. In a world where everyone wants to become a Youtuber, you chose Podcast. Kudos! Podcasting will reward you in the long run, don't stay in this for the short-haul. It took me 4 months just to see some traction on my podcasts. Treat Podcasts as YouTube back in 2013 in India. This is your advantage, you are in the game early. Make the best of it. Podcasts are fresh and young. Nurture your content and grow your skills as a podcaster and the sky will be yours.
Start listening to a lot of podcasts in your niche. Make it a habit to listen to at least 1 hour of podcast content every day. This will open a whole new world of learning and understanding of the podcasting domain. Practice your "podcast voice". That's right. Just like any other creative skill, podcasting voice is also a skill you will need to practice and perfect along the journey. Your voice gives a unique flavor to your podcast. So make sure you practice and develop your voice. One piece of caution though, keep it natural. Don't try to fake an accent or copy any podcaster's style of talking.
Join a few podcast groups on Facebook and follow your favorite podcasters on Instagram as well. It will help you understand the marketing and promotional efforts you need to undertake for your podcast. I have recently started doing workshops for young podcasters, so if you are interested, do hit me up and I will surely help you out.
Follow Anurag Sharma on Instagram here., and listen to his podcasts here.
For more such stories follow Local Samosa on Facebook, Instagram, Twitter, and Telegram.