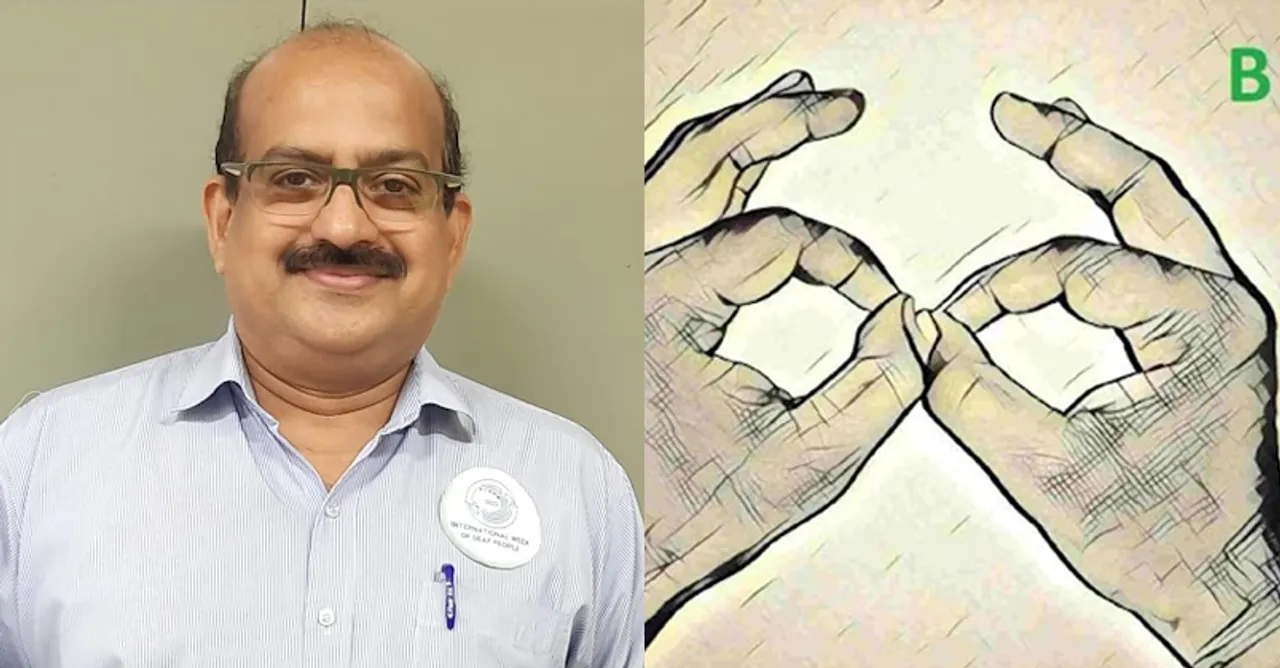 A researcher and communication professional, Dr. Martin Mathew has been in the field of Indian Sign Language (ISL) for over 30 years and learned it out of his interest in communicating with the Deaf. 
As per the 2011 Census, the population of deaf persons in India numbered about 50 lakh. According to another World Health Organization report, in 2018, around 63 million Indians had complete or partial deafness. Among them, at least 50 lakh were children. There is definitely a communication gap between the deaf and non-disabled communities, which can only be bridged with the help of sign language. We spoke to Dr.Mathew Martin, who's been in this field of study for over three decades, about the history of Indian Sign Language, why it's needed, and how one can learn it well.
1. Tell us a little about yourself. 
I am an RCI registered interpreter and researcher in ISL due to the efforts of my Deaf teachers of ISL. I have been working with Govt. of India at the AYJ National Institute for the Speech and Hearing Disabilities (Divyangjan) for the last 34 years as Media Office of Dept. of Outreach and Extension Services and Course Coordinator of PGDAVT course affiliated to Mumbai University. I am also a Ph.D. guide at the University of Mumbai in the Dept. of Communication and Journalism and the Joint secretary of ISLIA..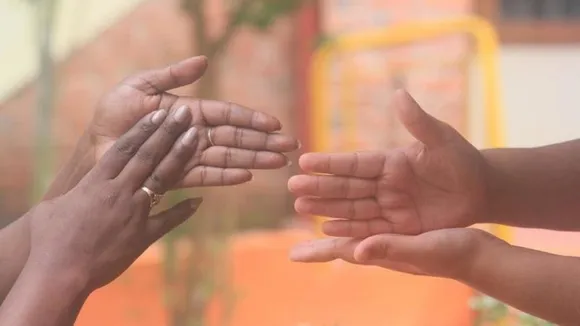 2. Could you please throw some light on the history of Indian Sign Language?
Indian Sign Language has no recorded facts and figures except for published and documented literature by Dr. Madan Vasishta, Dr. Dilip Deshmukh, and Dr. Ulrike Zeshan. According to Dr. Ulrike, it is called as Indo-Pakisthan Sign Language (IPSL). It has evidence of having a common grammar structure from the linguistic perspective in India, Pakistan, Nepal, Bangladesh, Srilanka, etc.
There is evidence that ISL existed and was used for communication by the Deaf community among the Deaf Schools in the 1900s when the Deaf schools came into existence in Kolkata. Lots of efforts were made by the Education Department of AYJNISHD(D) to standardize the ISL in the 1990s. But it was Dr. Ulrike Zeshan and Mr. Sibaji Panda, who worked as researchers at AYJNISHD between 2000-2001, that formal certificate courses on ISL for hearing interpreters and Deaf teachers of ISL were started in AYJNISHD(D). Later in 2014, the ISL course was upgraded to a Diploma level course of one-year duration, and later in 2019, it became a 2-year diploma course.
In the 2000s, the Indian deaf community advocated for an institute focused on ISL teaching and research. The 11th Five Year Plan (2007-2012) envisaged the development of a sign language research and training center to promote and after that, the Finance Minister announced the setting up of the Indian Sign Language Research and Training Center ISLRTC was formed in 2011.
In 2015, ISLRTC was integrated with the Ali Yavar Jung National Institute of Hearing Handicapped (AYJNIHH) in Delhi. However, the Deaf community protested this decision which later turned SLRTC into a Society under the Department of Empowerment of Persons with Disabilities, MSJE. Now the ISLRTC has a team of Deaf and Hearing professionals for its research and development programs in India. There was also the formation of the Indian Sign Language Interpreter Association ISLIA, in the year 2008 at AYJNISHD(D). Today there are more than 600 ISL interpreters registered with this association.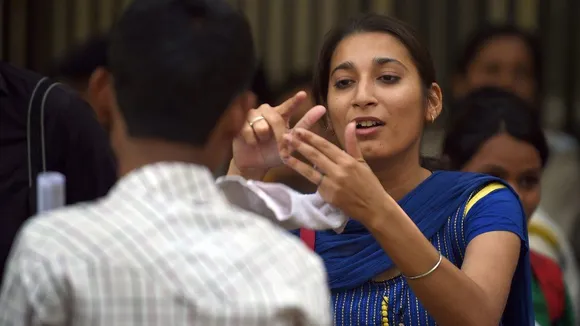 3. There's a myth that learning ISL is difficult. Your thoughts on this? Also, what does one gets to learn in the course, and how long is it? 
Learning ISL is difficult for those with a wrong attitude toward the Deaf Community and their culture. It is also true that only a Deaf person can teach you ISL, not a hearing person. There are several courses in ISL. One can get the details on the website of ISLRTC and AYJNISHD. The course is both- short and long-term for the Deaf Teachers and hearing learners of ISL.
4. What to keep in mind before learning ISL?
ISL is the language of the Deaf. Learn it from a Deaf Trained Teacher. Accept their language as it is the mother tongue of the Deaf community in India. It is a complete language by itself with a visual-spatial modality for communication.
5. Which institutes and organizations would you recommend for learning the same?
AYJNISHD or ISLRTC- both are central GOVT.institutes.
6. Does ISL belongs only to the deaf and mute community? Is there any career scope for those who are abled?
The career scope in ISL interpreting is not confined at all. It was a great application in the domain of information, education and entertainment, and research. Skilled hearing Interpreters and Deaf ISL teachers are always in demand. They easily get around Rs.30,000 per month with a Diploma.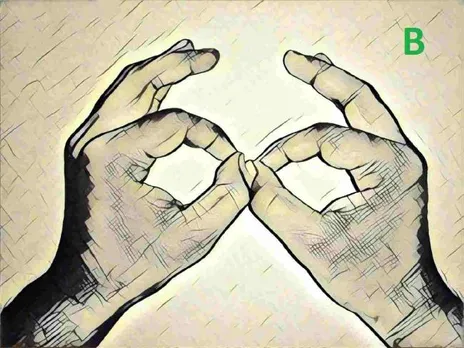 7. You are an expert in this field of study. Any anecdote you'd like to share with our readers regarding your ISL journey?
One of my interactions through ISL with my teacher Mr. Surjit was mind-boggling. It was when he signed up to me and told me that 'I was an infant in ISL' while discussing politics. It was about how the hearing community plays to undermine the efforts of the Deaf community to recognize it as a National Language. This opened my eyes, and I understood that I needed to learn more and interact with the Deaf. I continue my efforts toward making ISL one of the scheduled languages of India, mentioned in the Indian Constitution. Sign Language has become popular and recognized all over the world. India is lagging.
8. Any other detail you'd like to share with our readers regarding ISL? 
Accept the language of the Deaf, and then you will accept them. Do provide a choice of language to the Deaf community as we are in a Democratic country.
For more such stories follow Local Samosa on Facebook, Instagram, Twitter, and Telegram.