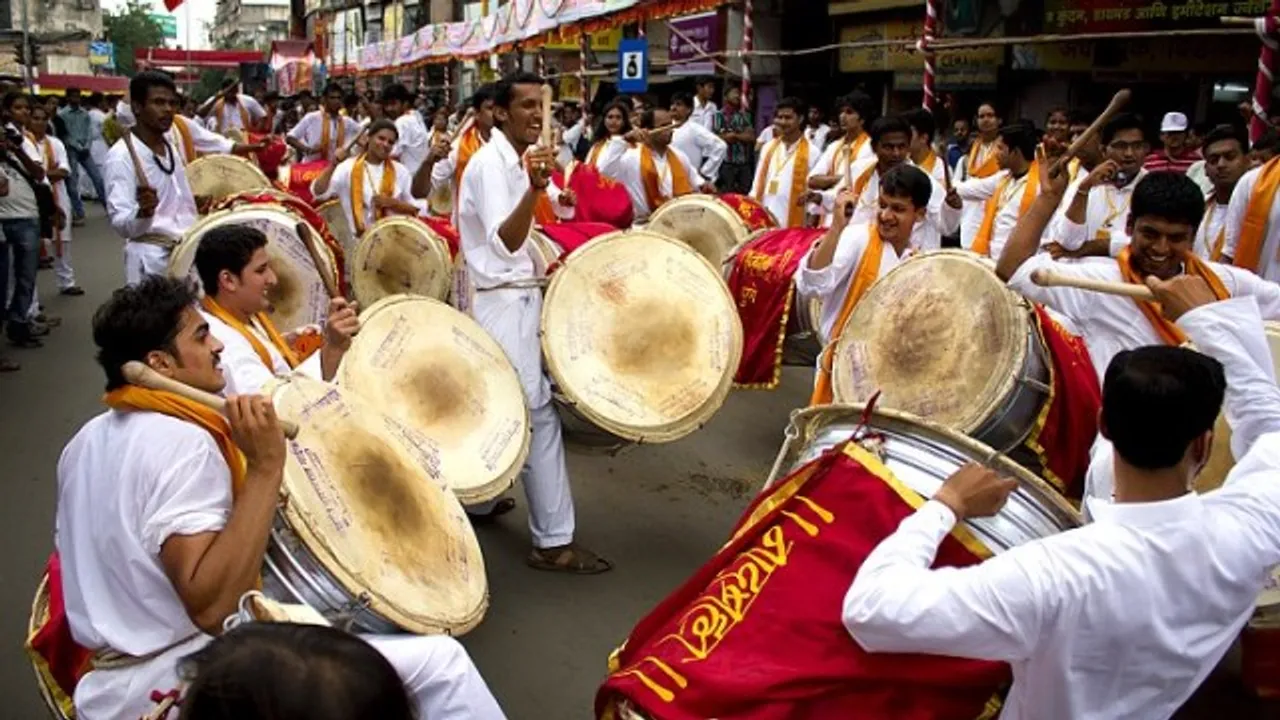 Ganesh Chaturthi calls for a Dhol-packed celebration on the streets and in every society! So, check out these popular Dhol Tasha groups in Pune for the ultimate Ganesh Chaturthi Celebration!
Music makes every occasion come alive, be it the drum beats or the trumpets. To make your Ganesh Chaturthi celebration packed with music and a lot of dhoom dhadaaka, we bring you a list of popular Dhol Tasha groups in Pune for a vibrant and energetic celebration this year!
1. Rudragarjana Dhol Tasha Pathak
Rudragarjana is a traditional Dhol Tasha organization founded in 2013. The organization started with 100 Dhols, 25 Tashas, and 20 Dhwajs, and a member count of 100. But now, this group has over 100 members, from the age group of 10 to 60. Rudragarjana continues to live by its tradition of serving Bappa and its devotees with traditional music and energy!
2. Nadbrahma Dhol Tasha Dhwaj Pathak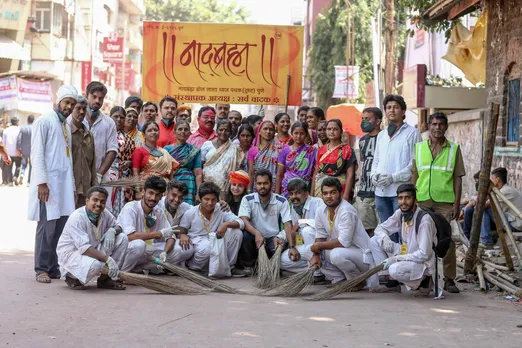 Nadbrahma Dhol Tasha Dhwaj Pathak was established in the year 2011 with 60 Dhol, 15 Tashe, and with a team of 60 experienced players. Currently, they have 500 members in total, and it has performed in over 100 Ganeshotsav festivals, Navaratri festivals, and various commercial events.
3. Ugam Partishthan Pathak
Ugam Partishthan Dhol Tasha Pathak is a Dhol band and is one of the first squads in Pune to use a 33-inch drum. The band plays with enthusiasm and energy that completely matches your Ganpati vibes. Anybody passionate about dhol and festivities can join the group for a minimal cost of Rs.550. Call them for an epic dance session, or go play with them.
4. Shivgarjana Dhol Tasha Pathak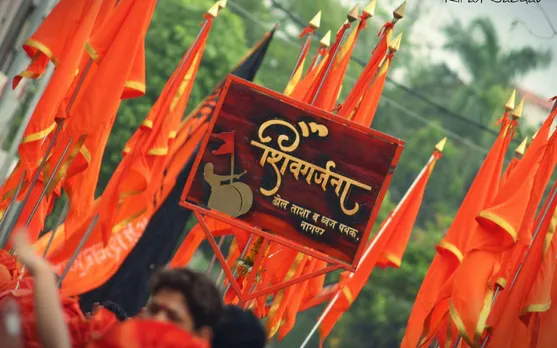 Established in 2015 by Mr. Pratik Tete, Shivgarjana Dhol Tasha Pathak believes in keeping the Sanskriti alive through music. The dhol band has 200 members, 35 girls and 165 boys, and performs in religious programs like Ganpati Visarjan, Navratri, Gudi Padva, etc. The Dhol group claims that the proceedings earned by them are donated to their trust named ShivGarjana Trust.
5. Yuva Vadya Pathak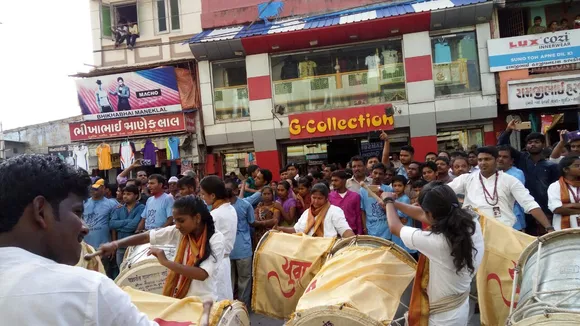 Yuva Vadya Pathak is a Dhol Tasha Band that performs in various festivities, especially Ganesh Chaturthi. The Band resonates with the energy and enthusiasm that comes with the festival, and it continues to grow its member base. The group plays for multiple Ganesh Pandals in the city, and numerous online reviews claim they are well coordinated and known to maintain discipline.
6. Brahmachitanya Dhol Tasha Pathak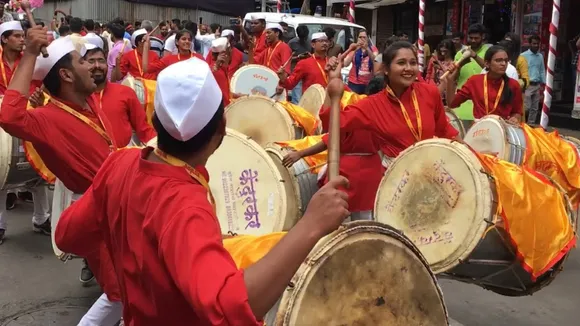 With 300 and counting members in the group, the Brahmachitanya Dhol Tasha Pathak is a vibrant Dhol Tasha group with an experience of over a decade. With a vision to collate the youth towards well-being, the band members are from ages 10 to 70. The band is open to custom bookings as per schedule and requirement, and the group organizes various performances for Ganpati and other festive celebrations.
For more such stories, follow Local Samosa on Facebook, Instagram, Twitter, and Telegram.