If your comfort snack is a plate of piping hot samosas, wait until you read about these biggest samosas because they are massive.
If you are a samosa lover just like us, here's something that will bring a huge smile to your face and would make you order a few samosas because some eateries have taken their samosa game to another level and have made some of the biggest samosas in the country.
1. 332 kg Samosa in Maharajganj district, UP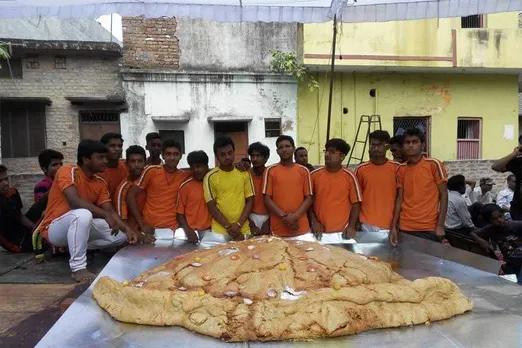 This massive samosa is the biggest one so far and was made by a group of 10 samosa enthusiasts in UP in 2016. The samosa weighed 332 kgs and even sought a place in the Guinness Book of World Records. It took them Rs.10,000 and 15 days to make this samosa which was 3 meters high, and its three sides were 2 meters, 1.5 meters, and a radius of 36 inches.
2. 8 Kg aka Bahubali Samosa in Meerut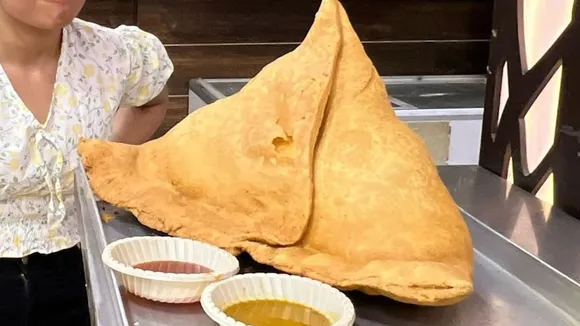 Located in New Gupta Colony, Kalyan Vihar, Kaushal Sweets & Bakers is offering this humongous samosa that weighs around 8 kgs. This massive samosa costs Rs.1,100 and comes with a filling of potato, cottage cheese, peas, and even dry fruits. The shop owner has even come up with a speeding-eating contest, where the winner will win a cash prize of Rs. 51,000. Challenge your inner samosa fan and head to this place, as the challenge is still going on.
3. 3 kg Samosa, Ghaziabad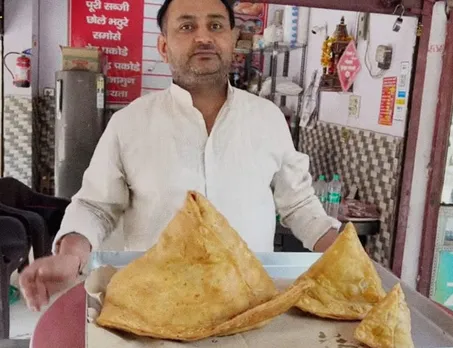 A small shop named Dilli 6 Ki Mashoor Bedmi Puri Sabzi Chole Bhature in the Sahibabad area of Ghaziabad is offering this 3 kg samosa. Not just this, they even challenge you to finish it in 5 minutes, and if you succeed, you can win a cash prize amount of Rs.11,000. This massive, aka the Maha Samosa, weighs nearly 200gms and looks totally drooling.
4. Keema Samosa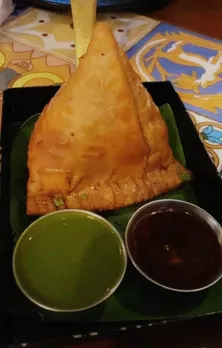 Well, if you are up for different fillings and bored with the regular aloo filling, then this Soya Keema Samosa in Delhi's Nehru Place is a must-try. Unlike your regular samosas, this one is almost equal to 3 samosas and is available at Rs. 275 at the United Coffee House Rewind.
5. Jumbo Samosa in CP, Delhi
A small roadside eatery named Embassy in the D Block in CP is offering this Jumbo Samosa. It weighs 1/2 kg and has a filling of potatoes, green peas, and onions. The eatery has been feeding samosas to its visitors since 1947, and this samosa is the latest on its menu that costs Rs.80.
For more such stories, follow Local Samosa on Facebook,  Instagram,  Twitter, and Telegram.