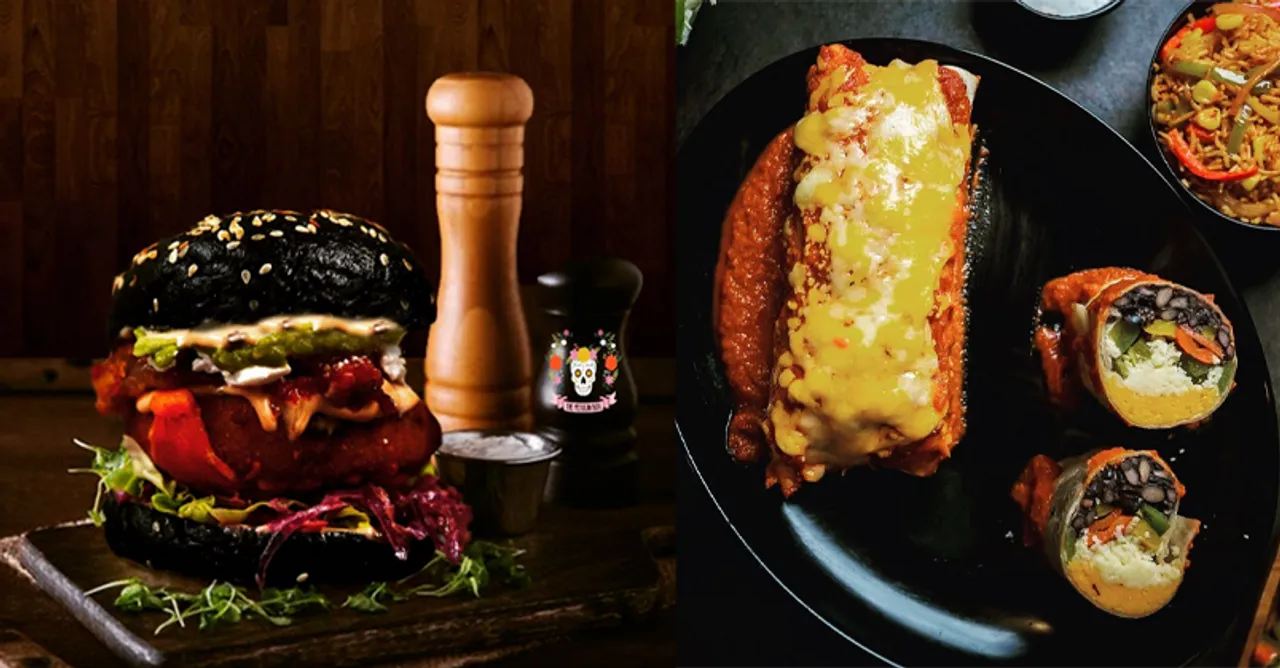 Keep calm and enjoy a meal of Mexican dishes from the comfort of your home because The Mexican Box in Mumbai is here to take your tastebuds on a lip-smacking meal ride.
If Mexican food is your therapy and your comfort food includes tacos and nachos, order from The Mexican Box next time and indulge in a fab meal. This new delivery kitchen offers some Tex Mex food to your doorstep in Mumbai and is one of our favourites when it comes to Mexican food.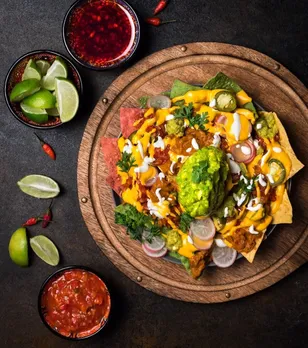 Our favourites:
Though we liked everything we had ordered, the Quesadillas and Nachos were our favourites. The crispiness of the tricolour veg supreme nacho man was on point, and it came loaded with a very creamy and refreshing dressing of beans, sour cream, salsa, and jalapenos. One serving of this is filling, and we loved it. Next, we tried the oyster and shiitake mushroom quesadillas which were an absolute delight for our tastebuds. The oh-so-cheesy filling with soft tortillas and sour cream tasted heavenly. This one is a must-try for even those who are not into mushrooms and want something tasty in veg.
What else?
We also tried the gorgeous black veggie burger that looked totally worth our Instagram feed. The patty was crisp and flavourful. The charcoal bun was the highlight, and the overall quality was excellent. It was served with crunchy chips, and the burger is a good pick for vegetarians.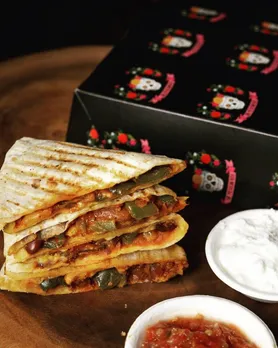 The non-vegetarians should definitely go for the classic Chicken wings because the wings at The Mexican Bowl are just soo good. The crispy exterior and the soft and juicy meat will definitely satiate your chicken cravings. Eat these wings with sour cream when it's hot, and enjoy the meaty goodness. Another chicken fix we'd suggest would be the Enchiladas. This tortilla stuffed with creamy and sweet enchilada sauce, cheese, beans, and peppers was delicious. Enchilada was well baked, and the sauce added another layer to the dish. The accompanying rice was tasty, but the rice could have been cooked further. If you are up for something cheesy, go for this.
In a nutshell, The Mexican Box delivers happiness to your home with its food and amazing dips. Order from them for a fun Mexican meal. They are available on all major food aggregators, and the outlet is located in Andheri West.
For more such stories follow Local Samosa on  Facebook,  Instagram,  Twitter, and Telegram.