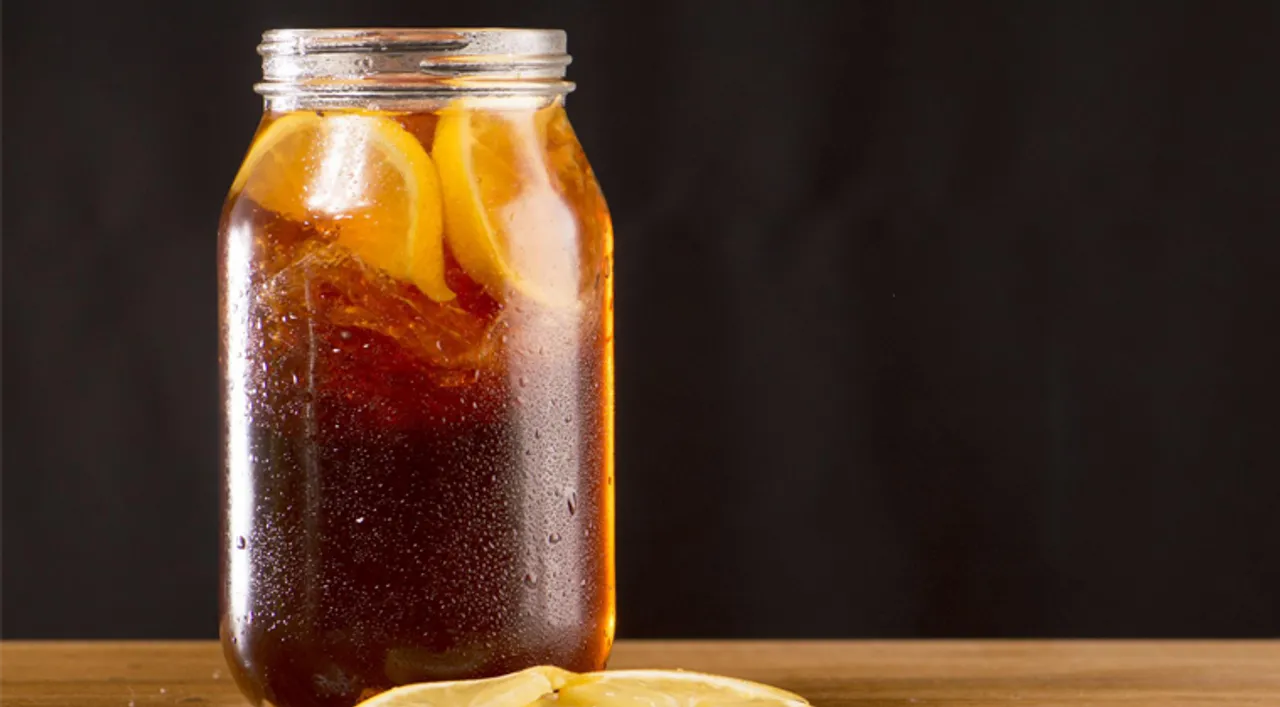 There is nothing better than a chilled glass of refreshing iced tea on a hot summer day! If you love iced tea as much as we do, then check out this list of iced tea recipes!
Iced Tea is undoubtedly one of the most refreshing drinks to sip, and there's so much fun you can do with it. There are many iced tea recipes available on the internet ranging from spiced iced tea to even sugar-free options. There are a variety of flavourings you can add to your iced tea, or you can even use fresh fruit juices! We have prepared a list of iced tea recipes to help you out, so scroll right down!
1. Spiced Papaya Iced Tea
We all love a classic spiced tea, but this one is a step ahead as it has a delicious fruity twist to it! It is rather an interesting recipe and great for papaya lovers! Iced tea and fruits are a match made in heaven, so don't just stop at mint and lemon. Papayas are great because they contain high levels of antioxidants, vitamin A, vitamin C, and vitamin E, so do give this one a try!
2. Hibiscus Iced Tea
Hibiscus flowers have many health benefits as they are packed with antioxidants and can help boost your immune system. This recipe is not only delicious but also good for your health, which is why you should definitely give it a try! This recipe also has lemons which are guaranteed to refresh you!
3. Watermelon Spiced Green Tea With Basil
This recipe is made with white tea, which is rich in antioxidants, great for digestion and weight loss, and also helps you get a good night's sleep. The oil in Basil may help to fight bacteria in people with respiratory, urinary, abdominal, and skin infections. Try this one to keep it chilled and fun.
4. Jasmine Iced Tea
This one has the refreshing flavour of lemon grass. You can customize it according to your preferences by adjusting the amount of mint and lemongrass! Make this one and quench your thirst!
5. Apple Iced Tea
Lemon and Apple pair together deliciously to create this heavenly concoction, which is sweetened with honey and infused with lots and lots of mint! If you have never tried Apple Iced Tea, then you must give this recipe a try!
6. Mango Iced Tea
If you love mangoes, this recipe is for you! The natural sweetness of mangoes goes well with black tea and makes this wonderful drink perfect for summer!
7. Passion Fruit Iced Tea
Passion Fruits are full of nutrients and antioxidants, are a great source of fibre, support heart health, and boost the immune system. Not only are they good for your health, but they are also pretty scrumptious, which is why you should try this iced tea recipe!
8. Litchi Iced Tea
Litchi contains several healthy minerals, vitamins, and antioxidants, such as potassium, copper, vitamin C, epicatechin, and rutin! Try out this Litchi Iced Tea recipe infused with lots of lemon and mint! This recipe would also make for a terrific signature drink for your parties!
Feature Image Source
For more such stories follow Local Samosa on Facebook,  Instagram,  Twitter and Telegram.