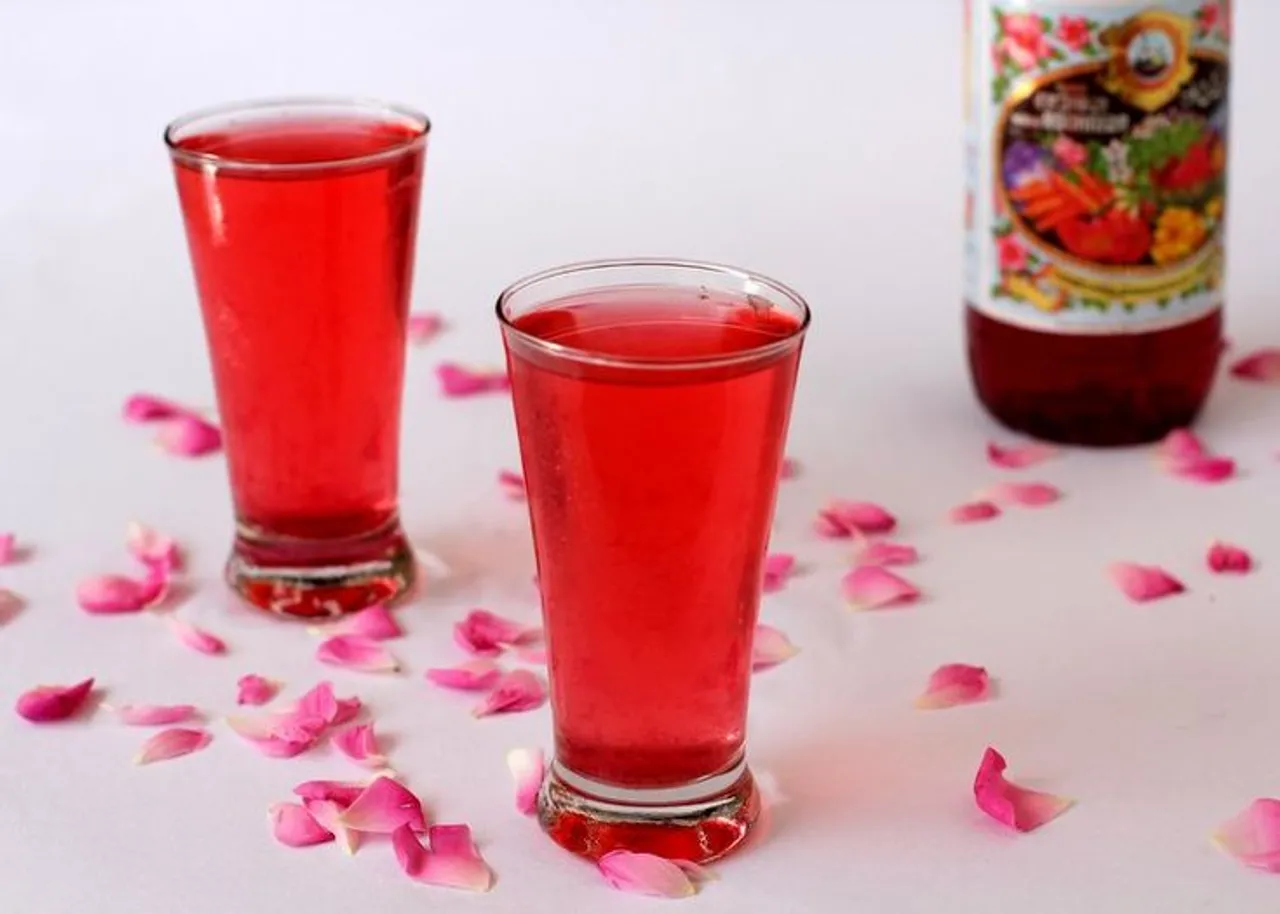 With a legacy of over a century, this concentrated drink was formulated in 1910 to beat the heat during summers. But there's a lot more to it, so keep reading to know the history of Rooh Afza.
The name Rooh Afza brings back nothing but nostalgia filled with memories. It's a beverage we've all grown up having with milk, water, and even directly because the flavour has always been the same- sweet and refreshing. Be it the unannounced guests, us feeling thirsty during summers, or sipping it all at once during Ramzan, Rooh Afza has always been there. It's a much-loved drink and is as refreshing as its name, 'Rooh Afza, which literally translates to Soul Refresher. But did you know this iconic drink has been quenching our thirst for the last 115 years and that it still continues to unite the people of India and Pakistan? No? Keep scrolling to know the history of Rooh Afza.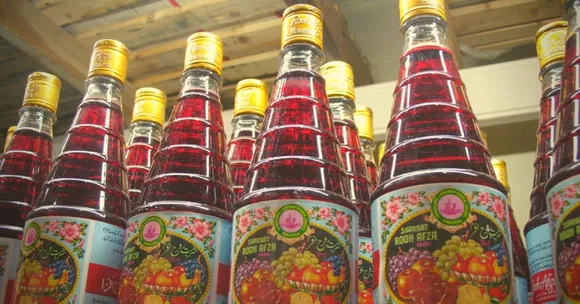 Made with the intention to help people fight the summers in a small shop in Delhi
It all started in 1907 when an Unani practitioner, Hakim Hamid Abdul Majeed, opened a shop by the name Hamdard. Since the summers in Delhi were horrible, in 1910, he thought of creating a herbal mix that would help people stay cool. After selecting herbs and syrups from the traditional Unani medicines, he made Rooh Afza that would protect people from heat strokes and dehydration. The main ingredients of this heat buster drink included extracts from rose, kevda, carrot, and spinach.
After successfully making it, Hakim Sahab got its iconic logo designed by a local artist name Mirza Noor Ahmed. Since printing in Delhi wasn't significantly advanced at that time, Hakim Sahab reached out to the Bolton Press of the Parsees of Bombay in Mumbai for it. It's also fascinating to know that initially, for a few months, Rooh Afza used to be sold in wine bottles.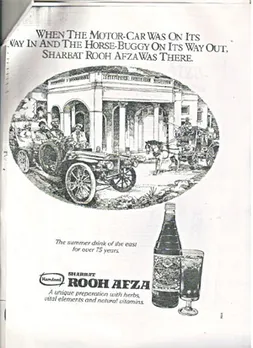 Partition and the success of Rooh Afza
After Hakim Sahab died in 1925, his wife Rabea Begum started a charitable trust in the name of herself and their two sons. At this point, Rooh Afza had become a famous name and was even doing advertising and had started doing distribution on a national level. But what took it to another level of success was the partition of India in 1947.
After the partition, Hakim Abdul Hameed, the elder son of Hakim Sahab, stayed back in India. But Hakeem Mohammad, the younger one, migrated to Pakistan. He, in fact, opened up a separate Hamdard company in Karachi in a small rented house. Later after the success of the same in 1953, he even started a branch in East Pakistan (now Bangladesh). After the independence of Bangladesh, Mohammad gifted this subsidiary to a local entrepreneur. This Bangladeshi businessman continued running the same under the name Hamdard. Thus, Rooh Afza got a place in Bangladesh as well.
Getting bigger and delicious
This iconic drink has the same taste in all three countries as all of them use a similar formula. Currently, Hamdard has a revenue close to Rs.1000 crores, selling 40 million bottles annually. It has three bottling plants in India and transfers 85% of its profit to Hamdard National Foundation (HNF), which donates it to charitable organizations. Apart from Rooh Afza, Hamdard has many products in the well-being and nutrition category, including the very popular blood-purifying tonic Safi. Targetting new audiences, Rooh Afza is expanding its product line. It has introduced Fusion fruit juices and milkshakes in India, Rooh Afza Go (carbonated drink), and Doodh Rooh Afza (ready-to-drink beverage) in Pakistan.
Isn't the history of Rooh Afza as flavourful as its taste? Well, now you know that you are sipping a drink that tastes exactly the same in 3 different countries. And, how fascinating is that? 
For more such stories follow Local Samosa on Facebook, Instagram, Twitter, and Telegram.