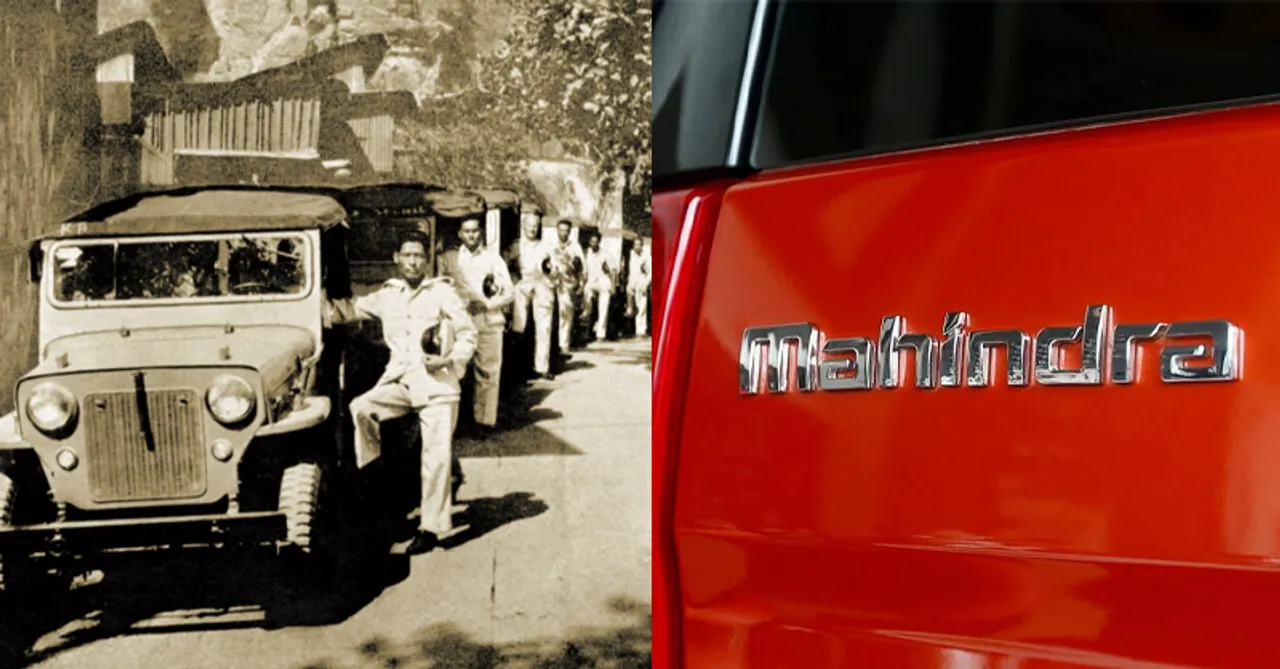 You will always find Mahindra's vehicles on the roads. Be it the go-anywhere passenger vehicles, the tractors, or the cool jeeps, this brand is literally running all across the country. But, did you have any idea that this iconic brand was initially called Mahindra & Mohammed?
This Mumbai-based brand started its journey in the steel business, but over time, expanded to 22 key industries and became a multinational automotive manufacturing corporation. From introducing the Indians to the world of jeeps to building a global network of innovation centers, Mahindra has come a long way. Following its motto, "To Rise", M&M is raising its standard and reach every single day. But, did you know that this brand is over 70 years old and was started in 1945 by the siblings J.C. & K.C Mahindra, along with Malik Ghulam Muhammad in Ludhiana?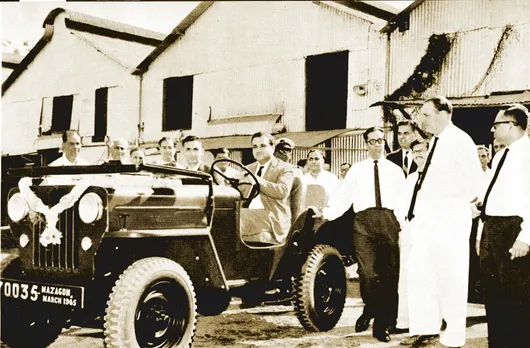 With the objective of trading steel, the trio worked well for good two years, but in 1947, when the partition happened, Ghulam Mohammad decided to leave India and left the company. He went to Pakistan and became its first Finance Minister. Meanwhile, the sibling duo subsequently changed its name to Mahindra & Mahindra. During the same time, 75 Jeeps arrived from Willys Overland Export Corporation, USA via CKD route. All these jeeps assembled at Mazagaon, Bombay, and that's when Mahindra decided to try their hands into the business of the jeeps.
The iconic Jeep journey:
Mahindra started trading steel with companies from the UK. It also got the license for manufacturing Willys Jeeps in India. In 1949, it finally started producing Willys CJ3A jeeps. This cool jeep was a 4-wheel off-road vehicle that was available for Indian buyers. Later, Kaiser Motors bought these jeeps and upgraded them to CJ3B. This new generation of CJ was licensed to Mahindra in India as well as to Mitsubishi in Japan.
In 1955, Mahindra became a public company by listing its shares on the Bombay stock exchange. Taking a step further, M&M joined hands with a US manufacturer of trucks, automobiles, commercial products, for the manufacturing of tractors. In 1977, ITCI (International Tractor Company of India) merged with M&M to build its tractor division. In 1983, Mahindra became the largest selling tractor brand in India. The gravity of this success was so high that it still holds the same position.
In 1986, Mahindra entered into the telecom IT services space through Mahindra British Telecom. This one was another joint venture with British Telecom, UK, and later became 'Tech Mahindra'. After that, it continued working on different projects and initiatives including resorts, and new business units. In the year 2000, it introduced a new logo that displayed its vision. Since then, this brand has not looked back.
From starting India's first integrated township in Chennai to entering Aerospace to launching the world's 1st Electric Hypercar 'Pininfarina Battista', this brand has many feathers in its cap. Mahindra & Mahindra is India's leading Automotive manufacturer for all right reasons, and now we know why.
For more such stories follow Local Samosa on Facebook, Instagram, Twitter, and Telegram.