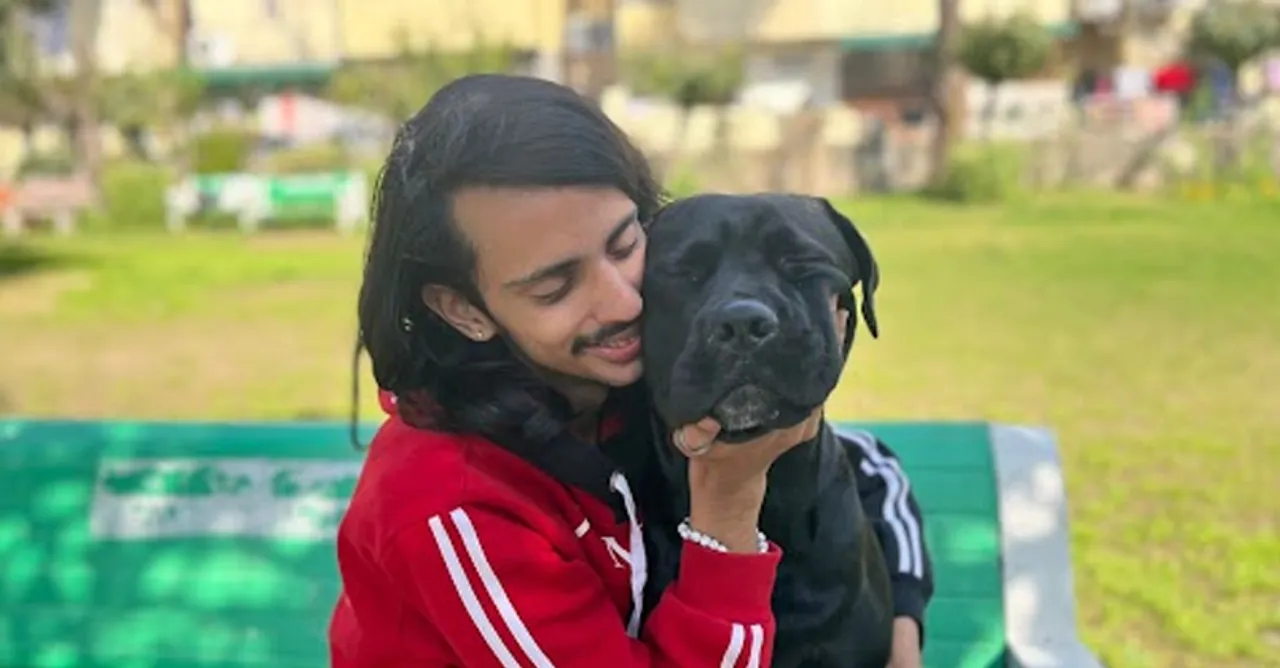 Being an animal rights activist, Pranav Grover has rescued more than 300 animals in Delhi in the last two years. He aims to help the speechless creatures in need along with the volunteers working for his initiative, ' Paw Family'.
Not just out of love for animals but also for his duty, can Pranav Grover barge into the houses of those who have been ill-treating their pet animals? Such an authority has been provided to him by an NGO, Human Co-operation for Stray Animals which leads him to verify and examine the condition of pet animals and take them along if found in bad condition. In this circumstance, the responsible shoulder for this work is just an 18-year-old. Indeed, his age does not act as a hindrance in fulfilling the intention to save animals.
It was in March 2020 when Grover took on himself to look after the stray dogs of his locality in Delhi. However, it was not an unforeseen decision for a 16-year-old who always loved dogs. His society saw a bitch with her eight puppies during that time, and the residents were not very concerned for their well-being. Grover, on the other hand, was keeping an eye on them.
One day, he came across one of his neighbours who often talked about killing dogs for no reason. Initially, the other residents thought he joked about the topic, including Grover, until he chanced upon how the neighbour dropped one of the puppies from a good height. The puppy survived the incident but got severely injured. Grover took it to a doctor who later turned out to be cheating on him, seeing Grover's tender age and less experience.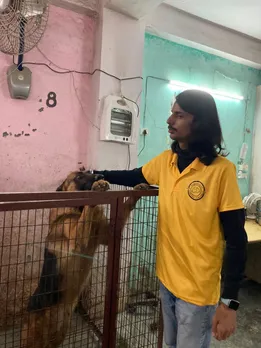 However, he did not accept the defeat and took the puppy to another doctor who treated it with generosity. After a long time, when the puppy could walk on its feet, Grover left him on the road to walk but never knew what could happen next. As the puppy took a few steps, he came under a vehicle and died. Seeing this, Grover got a panic attack on the site and fell alongside.
The whole incident not just scared Grover but also became the reason why he decided not to let any speechless creature die of any cause. He started feeding the dogs in and around his area and rescuing those in need. Even during COVID's first wave, he was involved in nursing the dogs and other animals like cows and buffaloes, which led him to get the official status of an animal rights activist by the NGO HCFSA.
In the last two years, Grover has rescued more than 300 animals under his initiative - 'Paw Family,' which will soon get the title of an NGO as the processes are underway. His heart wrenches to mention, and the voice gets lowered, saying that he has also saved animals who were the raped victims. "I feel pity when I encounter such incidents," Grover adds.
Grover, who has recently enrolled for a graduation course, receives much appreciation for his work. And also because he does not accept donations in cash but instead asks people over social media to send him either food for animals or directly pay the doctors who treat the rescued animals.
Fighting for himself alongside animals
But the time and people have not always been kind to him. He has fallen prey to many accusations by the people claiming he uses their money for dead animals. The reality is not the same, Grover says, "It is hard to make people understand that just like one requires to pay the bills of the hospital even after the demise of a patient, the same happens in the case of animals."
What comes as a surprise is when Grover is called incapable of doing work owing to his sexuality being gay. He recalls an incident when a person had called Grover for help and later, on seeing him, passed a comment - "He is not even a man, how will he help." Moreover, one of Grover's acquaintances, who he used to help with money so that she could further help and rescue animals, also chose to pass slur statements about him.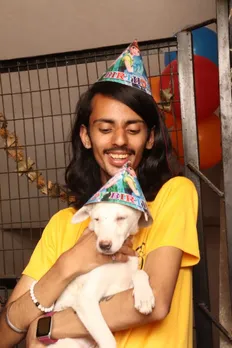 The most disheartening fact is that not just the outsiders but Grover's paternal family has also not accepted him, for which he has not been on talking terms with them since he came out to them a few years back. Grover is vocal about the LGBTQIA+ community and its issues over social media, which has also gained him recognition. Unlike other family members, his mother has always supported him, and the duo also worked together to carry the feeding drives for dogs during the lockdown.
Currently, in view of the money accusations, Paw Family has stopped taking any kind of financial aid from the people. But does that mean Pranav Grover's mission of rescuing animals has come to an end? The answer is "no". He is just a call away for those seeking support in saving Delhi animals!
For more such stories follow Local Samosa on Facebook, Instagram, Twitter, and Telegram