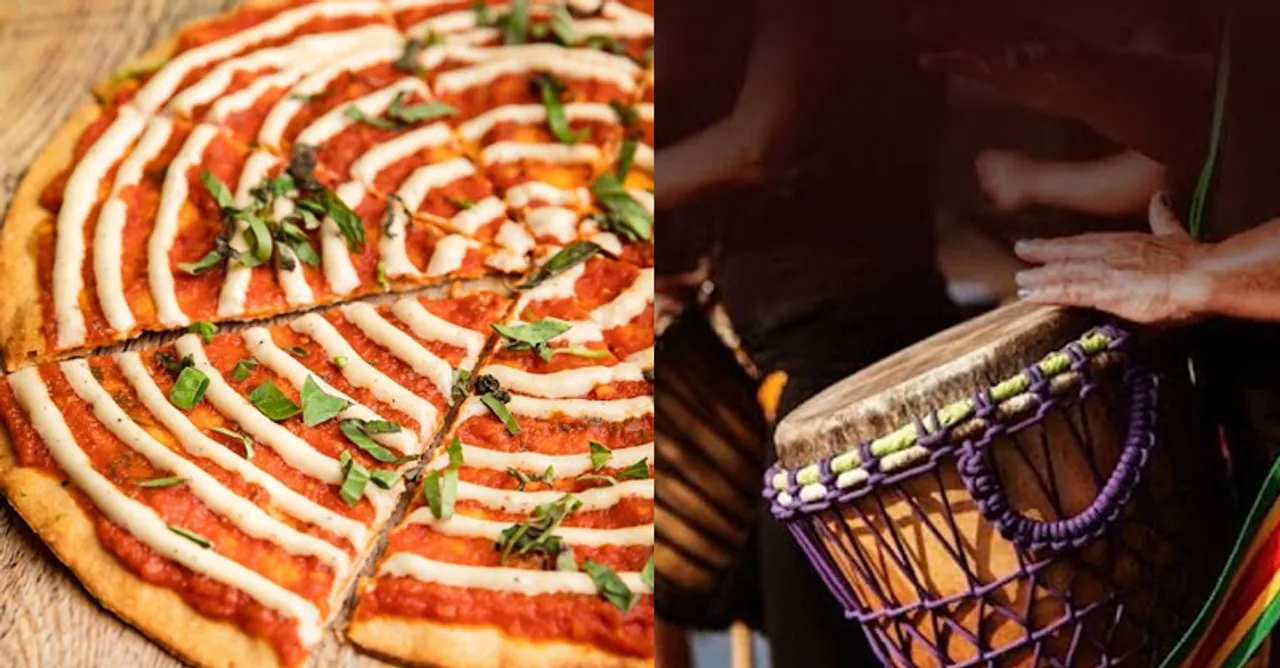 Have you thought about what are you going to do this week? If not, we are talking about these events between July 23 to July 30 in your cities. So, plan out your days and nights accordingly!
All of us are always equipped with our daily routines and wait for the weekend to get indulged in some fun activities. Hence, we have come up with these events between July 23 to July 30 in your cities happening this week so that you spare some time even during the weekdays and have some quality time with your friends, family and loved ones!
Events between July 23 to July 30!
Delhi:
1. Singing Competition
The inner singer in you has to listen to this invite and participate in this singing competition. This weekend, get ready with your favourite song without worrying about the genre as you can perform Bollywood, classical, folk and anything of your choice!
When: July 23; 11 a.m. to 3 p.m.
Where: Media Darbar, Sita Puri
2. Parents Day Marathon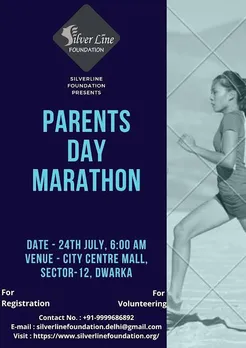 All the parents from Dwarka, get ready to participate in the run organised on the occasion of Parents Day. The aim is to help the younger generation understand that the elders are a treasure and not a burden.
When: July 24; 6 a.m. to 9 a.m.
Where: City Centre, Dwarka
3. Tribal Fashion Show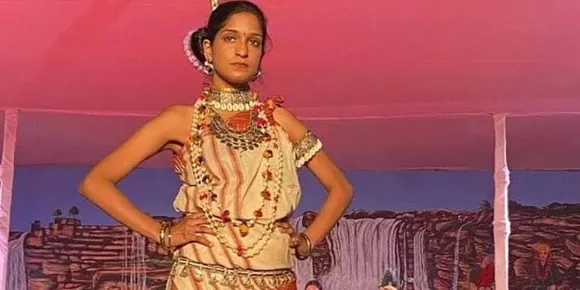 How about witnessing the tribal fashion and culture? Well, the chance lies with this tribal fashion show organised on the occasion of Janjatiye Mahotsav. The tribal persons can participate in this show as models.
When: July 24; 3 p.m.
Where: NDMC Convention Centre
Mumbai:
1. Live Weekends at The Canary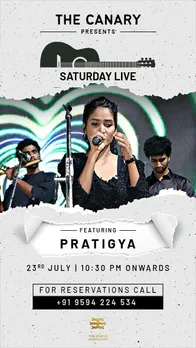 The Canary has brought the Live Weekends with artistic performances like singing, book reading club and painting events that have been scheduled every weekend starting from July 9 for the next 2 months. The first-ever book club will be hosted by Bhumika Sankhla, an author who runs a newsletter called
The Hummingbird.
When: July 23 and 24; 12 p.m. onwards
Where: The Canary, Andheri
2. A flavoursome melange of global and local at Glocal Junction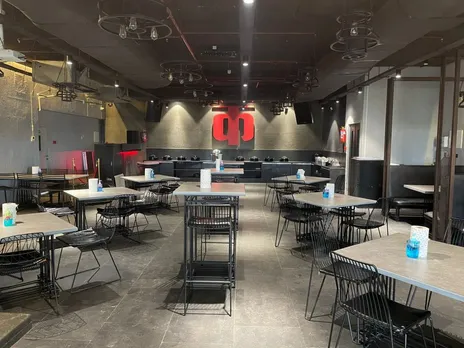 You might not want to miss this newly opened gastropub branch of Glocal Junction at Malad. Creating the hype is a new and exciting all-day menu, 'Chai Pe Charcha', specially curated for office-goers! The weekend brunches will offer lavish spreads, peppy music and perky beverages. Watch out for the Glocal Local Hours between 12 Noon to 8.00 pm, where the more you drink, the less you pay!
When: 12 p.m. to 3:30 p.m.and  7 p.m. to 1:30 a.m.
Where: Glocal Junction, Malad West
3. Relish the kid's menu at Seeds of Life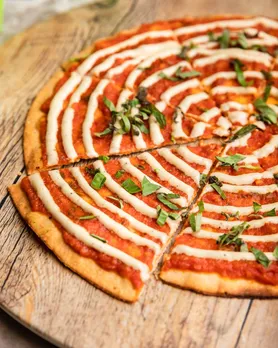 Seeds Of Life, the vibrant health cafe in Juhu and Bandra has released a new kid's menu that's all about good food and good life. Healthy and comforting, the permissive platter offers yummilicious guilt-free options perfect to satisfy cravings and keep your child's health in check. So, don't miss giving Peanut Butter and Cacao & Banana Peanut Butter Smoothie a try!
When: 11:00 a.m. to 11:00 p.m. at Bandra and 12:00 p.m. to 11:00 p.m. at Juhu
Where: Seeds of Life, Bandra and Juhu
Bengaluru:
1. Supermoon ft. Imran Khan - Unforgettable Club Tour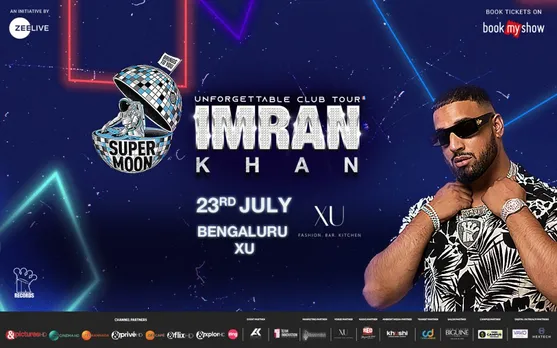 Bengaluru party people! Gear up for a night of incredible music as Zee Live brings to you yet another enthralling club concert—Supermoon ft. Imran Khan-Unforgettable Tour! Kick-starting in the city of Bengaluru, this club-format concert will also travel to the cities of Delhi, Chandigarh, and Pune with a promise of a night to remember!
When: July 23; 9 p.m. onwards
Where: Banglore XU
Tickets at Bookmyshow
2. Pichumani – Re-imagined Reality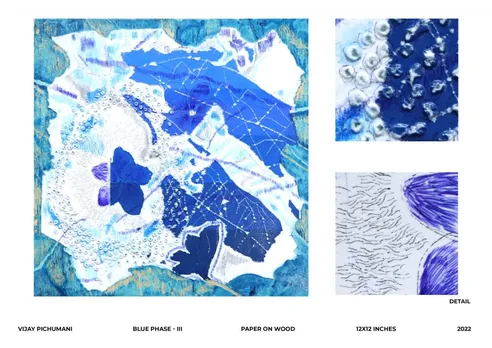 Art Houz Gallery presents "Pichumani Re-imagined Reality". Herein, Dr S.G.Vasudev, a Chennai-based young, talented, prolific and versatile artist, whose works foreground a strong connection with the mother earth or nature, will grace the occasion. His concepts and ideas originate in nature as a reflection of art created by a powerful supreme being, with whom he finds resonance, thus allowing him to draw out parallels between man, humanity and nature. 
When: July 23 to August 6; inauguration at 6 p.m. on July 23
Where: Art Houz, Vasanthnagar
3. Dollu Kunitha Live Folk Performance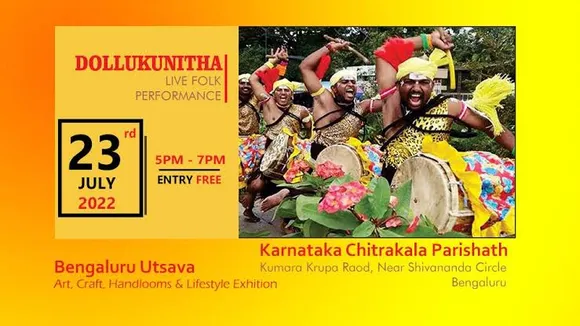 Dollu Kunitha, a major and popular drum dance of Karnataka will be performed by the folk artists in your city- Bengaluru! So, it's time to revive the culture of Karnataka and a good chance for you to explore the art form if you have never before.
When: July 23; 5 p.m. to 7 p.m.
Where: Karnataka Chitrakala Parishath
Pune:
1. Birds Photography Expedition
Keen to learn photography skills? Worry not and participate in this photography expedition. Moreover, if you are a nature and bird lover, it's a plus because this expedition will take into account the capturing of birds.
When: July 24; 7 a.m. to 11 a.m.
Where: Sinhagad Valley
2. Drum O Fun!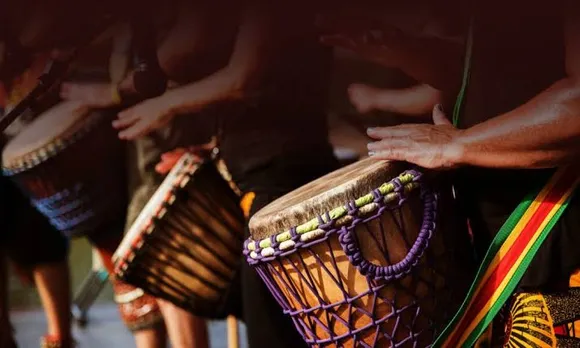 Looking for something fun? Well, do step out to join this fun gathering where you can Join and play the drums or any rhythm instrument! The best part is, that you do not require the experience!
When: July 24; 5 p.m. to 7 p.m.
Where: Vibrant Learning Spaces
Jaipur:
1. Riwaz Fashion and Lifestyle Exhibition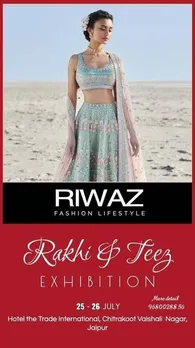 Get ready to explore a plethora of artistic materials, rakhis, designer dresses, jewellery, footwear, homemade cookies and chocolates under the same roof. There is also a chance to win the lucky draw that you might not want to miss!
When: July 25 to 26; 10 a.m. to 1 p.m.
Where: The Trade International
Ahmedabad:
1. Safal Events - Fashion & Lifestyle Exhibition
Spare some time to stroll this wonderful exhibition showing enchanting designer wear collections, jewellery, accessories, home decor and much more this week!
When: July 25; 11 a.m. to 9 p.m.
Where: Aakuto Bhayaye
2. VamaHeer Pop-Up Exhibition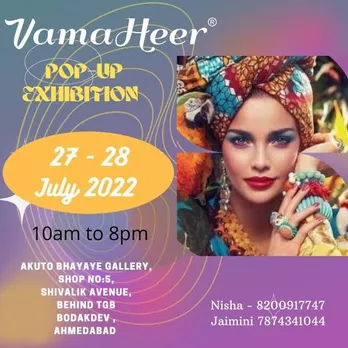 Another exhibition waiting for you is the VamaHeer Pop-Up exhibition in your city! Take this chance to change your designer wear collection, home decor items and beautiful jewellery!
When: July 27 to 28; 10 a.m. to 8 p.m.
Where: Aakuto Bhayaye
Vadodara:
1. Rakhi Special edt. Exhibition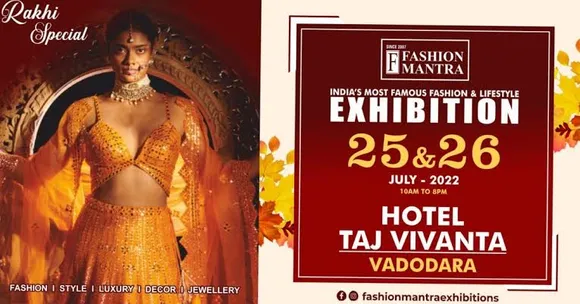 This exhibition ensures everything new and trendy going on in the market of textiles. And since the festival of Raksha Bandhan is here, we suggest you visit it for your shopping!
When: July 25 to 26; 10 a.m. to 8 p.m.
Where: Vivanta Vadodara
2. Rakhi Pop Up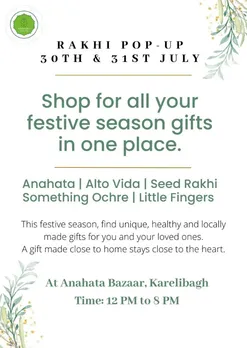 This Festive Season, you must find some unique, healthy and locally made gifts for you and your loved ones. And this exhibition guarantees the same with the local brands like Anahata, Alto Vida, Seed Rakhi, Something Ocre, and Little Fingers!
When: July 30 to 31; 12 a.m. to 8 p.m.
Where: Anahata Bazaar
Lucknow:
1. Udaan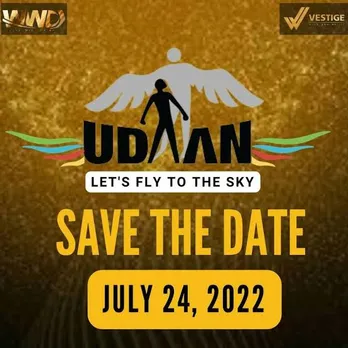 Want to start your own business? Well, we suggest you visit this event to learn the important elements involved in running a business. Learn many more ideas! 
When: July 24; 2 p.m.
Where: Lucknow: The city of Nawab's
2. The Rhyming Hub Presents Khayal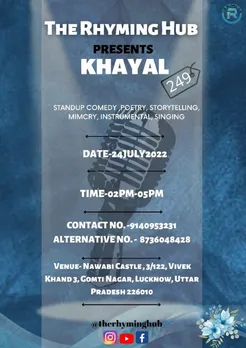 A floor open for poetry, storytelling, instrumental, standup comedy, mimicry and more. So, it's high time to open up yourself with your talent!
When: July 24; 2 p.m. to 5 p.m.
Where: Nawabi Castle Cafe
Chandigarh:
1. Rakhi Edit 2022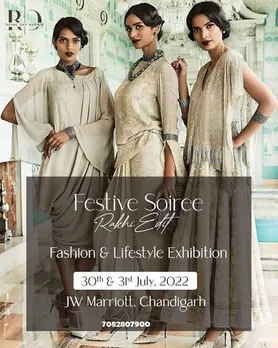 Check out this exhibition and the variety of products here for the upcoming festivals. Make your list of needed things beforehand and then get your hands on the numerous designs!
When: July 30 to 31; 11 a.m. to 8 p.m.
Where: JW Marriott
Ludhiana:
1. Rakhi Affair

Let's set up your wardrobe this wedding and festive season with Rakhi Affair - an exhibition that will suit all your requirements! So, what are you waiting for? Get, set, go!
When: July 25; 11 a.m. to 8 p.m.
Where: Park Plaza Ludhiana
So, get ready to have fun with these events between July 23 to July 30 in your cities!