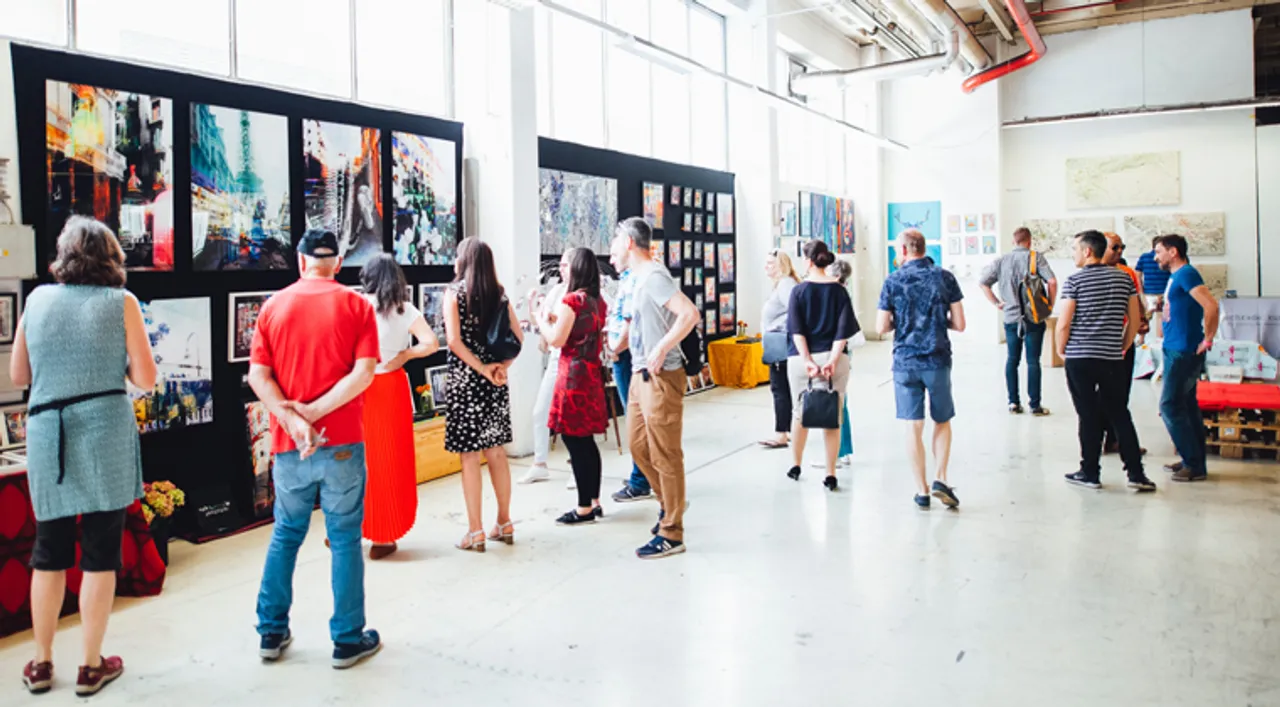 Have you thought about what are you going to do this week? If not, we are talking about these events between July 1 to July 9 in your cities. So, plan out your days and nights accordingly!
All of us are always equipped with our daily routines and wait for the weekend to get indulged in some fun activities. Hence, we have come up with these events between July 1 to July 9 in your cities happening this week so that you spare some time even during the weekdays and have some quality time with your friends, family and loved ones!
Delhi NCR:
1. Tony Kakkar Live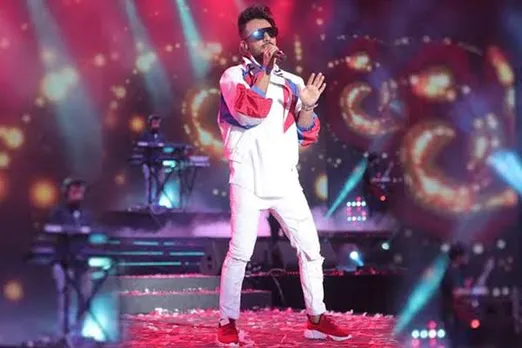 If Tony Kakkar's music makes you groove on the dance floor, then, you would not like to miss him performing live in your city! So, take out some time to relax your mind and dance your heart out.
When: July 1; 8 p.m.
Where: MIC Drop
2. Comedy Showcase Lineup hosted by Nishant Suri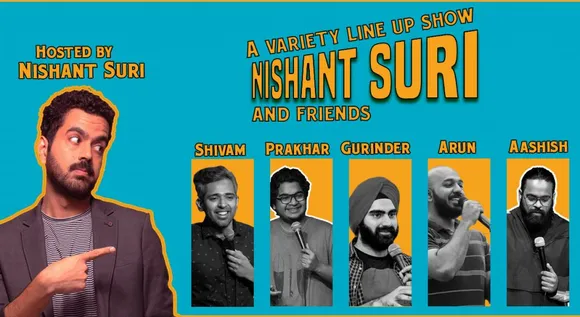 How about allowing some giggles this week? Well, with such motive, the Comedy Showcase Lineup is going to be organized in your city and we would suggest you visit here to have good laugh!
When: July 7; 8 p.m.
Where: Super Talks
Mumbai:
1. Saviorthon - Live Marathon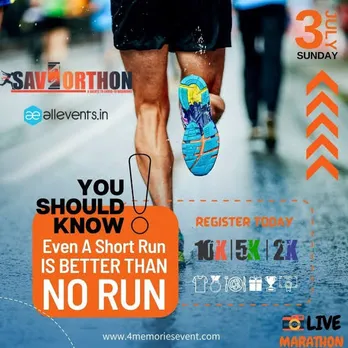 A marathon is being conducted in your city to show gratitude to the health workers who served selflessly during the pandemic. The best part is, that the marathon will be held in a hybrid model.
When: July 3; 5 a.m. to 10 a.m.
Where: Bandra Fort
2. Indian Wedding Expo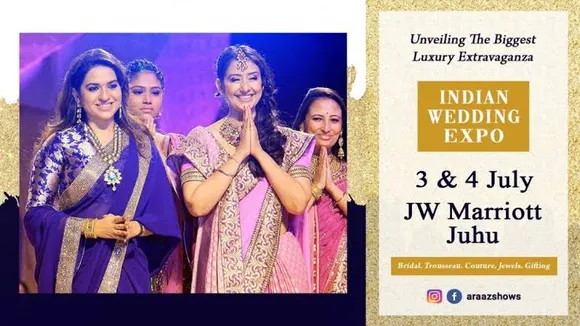 One of the biggest luxurious wedding exhibitions is back in your town and you must get ready with your shopping list for the same. Not only just great designer clothes, but you can also get your hands on some fine jewellery and accessories.
When: July 3 to 4; 10 a.m. to 8 p.m.
Where: JW Marriott
3. Yoga Rave : A new way to have fun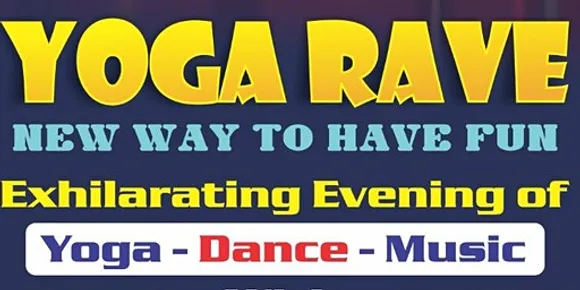 Can you have fun doing yoga? The answer is 'yes'! With Yoga Rave, you can spend the evening with some music, dance, meditation, and a lot of fun! So, what are you waiting for? Block your dates!
When: July 9; 8 p.m. to 11 p.m.
Where: Chembur Gymkhana
Bengaluru:
1. Farmer's market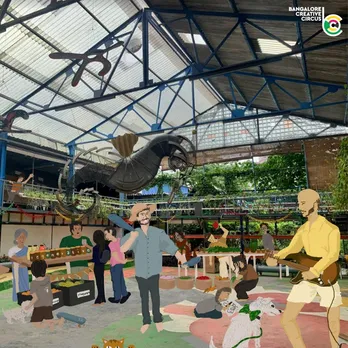 Bangalore Creative Circus has curated an exciting group of farmers and producers that will be selling fresh fruits, veggies, mushrooms, and also homemade bread, jams, dips, ferments, and more! The market is an initiative to connect us to our source of food while promoting those that grow food with utmost care for our health as well as the planet. Additionally, to celebrate World Localisation Day, they are hosting a free screening of Local Futures' new film 'Planet Local - A Quiet Revolution'. So, get ready to join!
When: July 3; 11 a.m. to 3 p.m.
Where: Banglore Creative Circus
2. Deluxe Thali: A Homegrown Marketplace" at Koramangala SOCIAL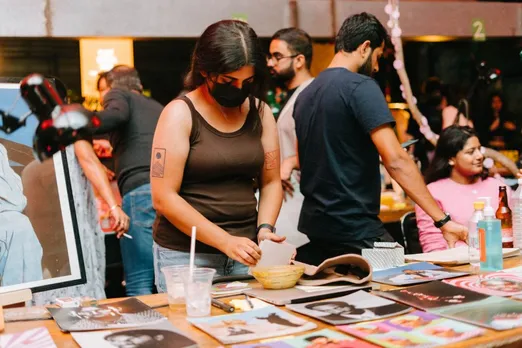 The thali, a curated marketplace to bring together the best local talents of all kinds is back at the Koramangala Social Terrace once again with some of the best talents in the city and a Groovy Sundowner to keep you on your feet! The menu for the July edition (Bengaluru) is a whole damn spread and features the following - Soozayq, Cosmic Roach Studio, Findgaea, Earth and Rain Cermanics, and Somya Chawla Studio and more!
When: July 3; 12 p.m. to 6:30 p.m.
Where: Koramangala Social
Pune:
1. Street Photography Expedition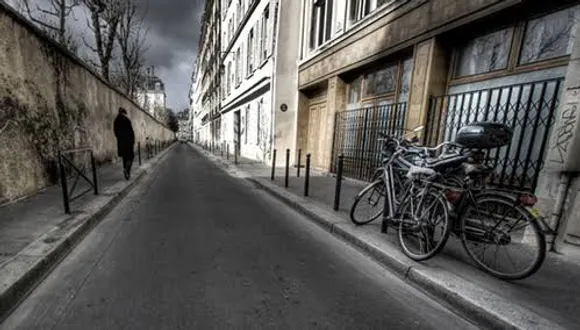 Interested in photography? Well, here's time to get started with your lens and learn some exquisite techniques. This expedition aims to make you a good travel photographer!
When: July 3; 6 a.m. to 12 p.m.
Where: Shaniwar Wada
Kolkata:
1. Mother-Child Art and Craft Competition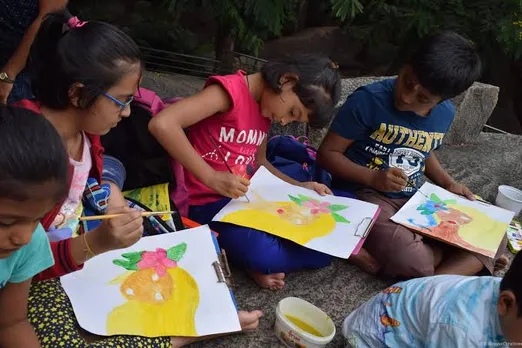 Moms, gear up with your kids to participate in this free art and craft competition where you can use various scrap items to design your craft! Make use of your talent along with your kids and win the competition!
When: July 3; 10 a.m. to 11 a.m.
Where: Treehouse Jadavpur
2. Saree and blouse exhibition cum sale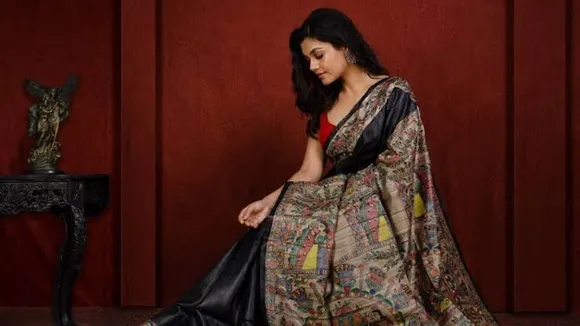 If you love sarees, here's a chance to choose from the variety of them and get home what appeals to your eyes! This exhibition might want you to buy these more!
When: July 6 to 7; 10 a.m. to 8 p.m.
Where: Star Theatre
3. Kid's Fair Kolkata'22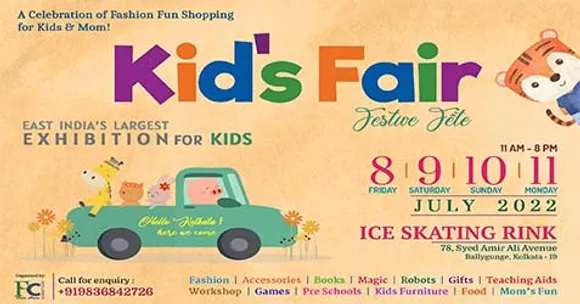 Engaging kids with more than 70 brands from all over India, this fair is likely to woo your little ones. Moreover, the fair will host many events, competitions, magic shows and lots more for your munchkins!
When: July 8 to 11; 11 a.m. to 8 p.m.
Where: Kolkata Ice Skating Rink
Goa:
1. MyGigStar presents On The Floor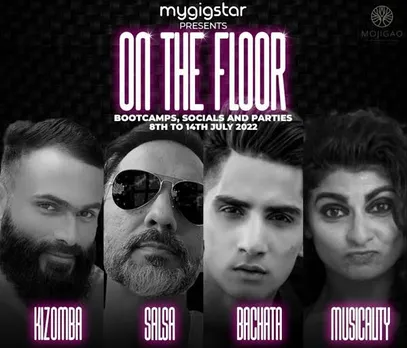 It is about learning the Core of Afro Latin dancing for 7 days along with a series of learnings with Live and varied personal experiences. So, groove with Rocky Poonawala, Chandru Cassy, Tara Prasad, and Sonia Jaffer. 
When: July 8 to 14; 6 p.m. to 10 p.m.
Where: Mojigao, Assagao
Indore:
1. Wedding Asia Indore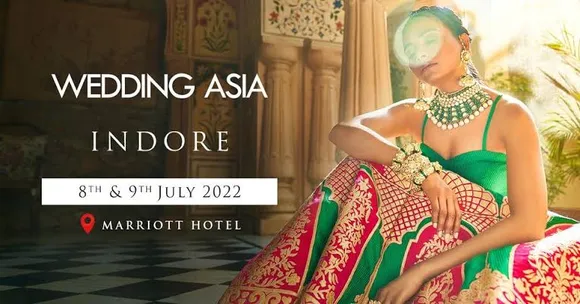 If you are looking forward to one of the best bridal shopping in your city, head to this exhibition to get your hands on some amazing and beautiful pieces, of not only couture but also jewels!
When: July 8 to 9; 11 a.m. to 7:30 p.m.
Where: Indore Marriott Hotel
Ahmedabad:
1. Moransh - Ahmedabad Sale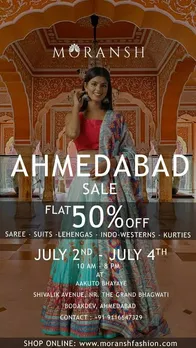 Can you believe it's going to be 50% off on suits, sarees, lehengas and all western and Indian wear? Well, that's true! So, get your lists ready and hop on to get some amazing stuff!
When: July 3; 10 a.m. to 8 p.m.
Where: Aakuto Bhayaye
2. Shades of Summer: Ahmedabad

For this summer, check out the new collection, designs that might suit this season! The best part is that it is also a one-stop destination for wedding needs and stuff like garments, accessories, footwear, decor and more!
When: July 5 to 6; 8 a.m. to 10 a.m.
Where: The Grand Bhagwati
3. Jalsa Lifestyle Exhibition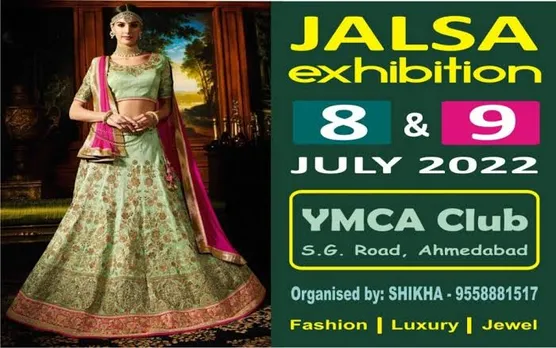 Another exhibition on your way is Jalsa where more than 51 designers across the country are showcasing their work. You can also buy accessories, jewellery, handicrafts, kids' wear and more!
When: July 8 to 9; 10 a.m. to 9 p.m.
Where: YMCA Club
Surat:
1. Adaa Exhibition - Sawan Mela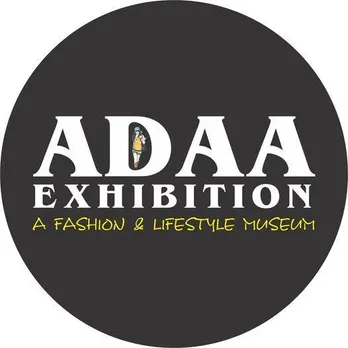 From designerwear clothes, shoes, bags, and jewellery to rakhi and beautiful western wear, this exhibition is for all your shopping needs. So, get, set, go!
When: July 8 to 10; 11 a.m. to 9 p.m.
Where: Vijya Laxmi Banquet Hall
2. Woh Sham 2.0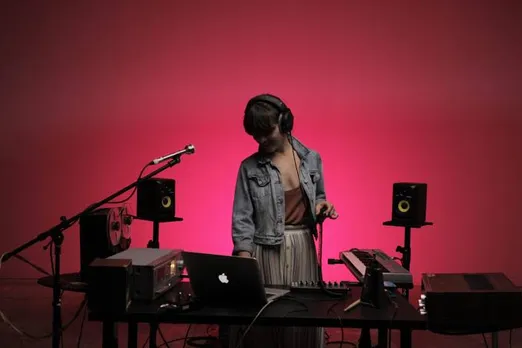 If you are the one who loves poetry and music, this evening is for you! In this open mic, you can get to sing, dance, and recite your favourite poems here!
When: July 8; 5 p.m. to 9 p.m.
Where: Station Cafe
Ludhiana:
1. Garden of Eden Exhibition by Inayat Dhanda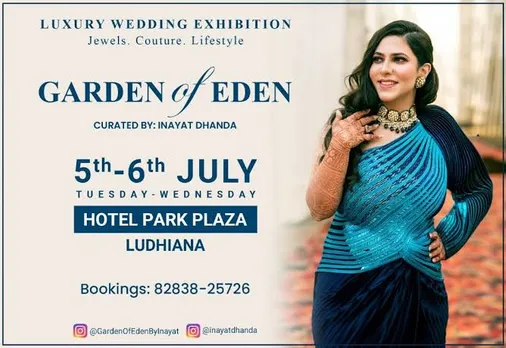 Be it fashionable clothes, jewellery or home decor, you can get an end number of commodities here! So, spare some time from your hectic schedule and get on with the shopping!
When: July 5 to 6; 11 a.m to 8:30 p.m.
Where: Hotel Park Plaza
2. Zari Jaipur Exhibition cum Sale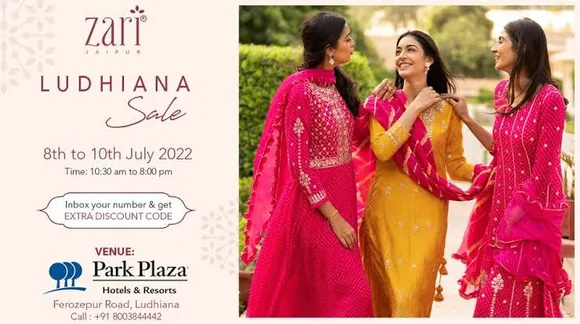 Zari Jaipur invites the patrons from Ludhiana for a grand collection of timeless ensembles of sarees, suits, lehengas, Kurtis, dupattas and much more for the very first time in the city! Get ready to join!
When: July 8 to 10; 10:30 a.m to 8 p.m.
Where: Park Plaza Ludhiana
These events between July 1 to July 9 in your cities need your attention. So, plan out your days!
For more such stories follow Local Samosa on Facebook, Instagram, Twitter, and Telegram