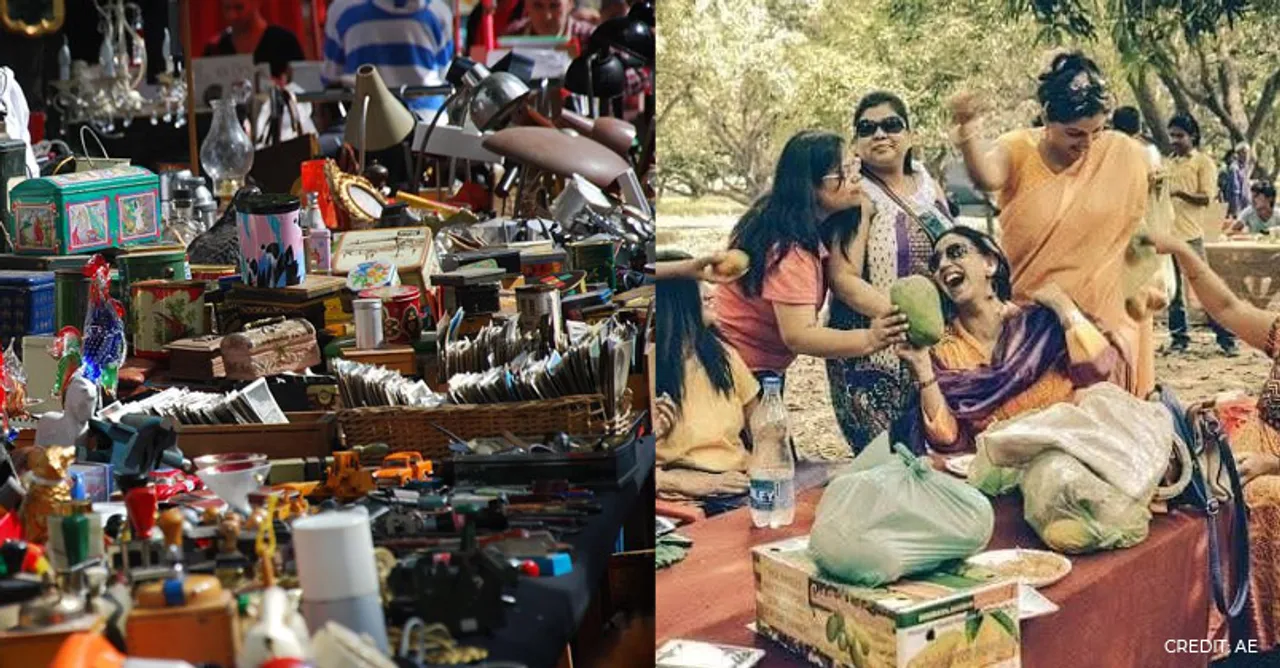 Have you thought about what are you going to do this week? If not, we are talking about these events between June 25 to July 2 in your cities. So, plan out your days and nights accordingly!
All of us are always equipped with our daily routines and wait for the weekend to get indulged in some fun activities. Hence, we have come up with these events between June 25 to July 2 in your cities happening this week so that you spare some time even during the weekdays and have some quality time with your friends, family, and loved ones!
Delhi NCR:
1. Summer Fashion and Food Festival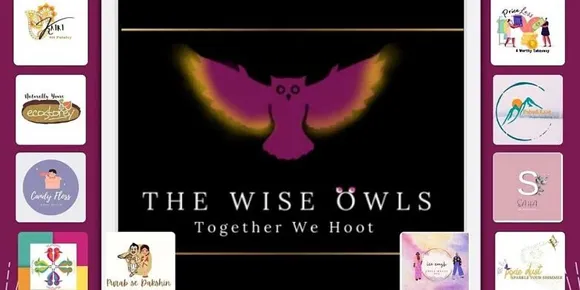 There is a lot for you at this fashion and food festival. From flea markets to food, music, exhibition, and fashion, it's the best time for you to indulge yourself in shopping and grooving!
When: June 26, 4 p.m. to June 27, 12 a.m
Where: Buzzaria Dukaan
2. Professional Beauty Delhi 2022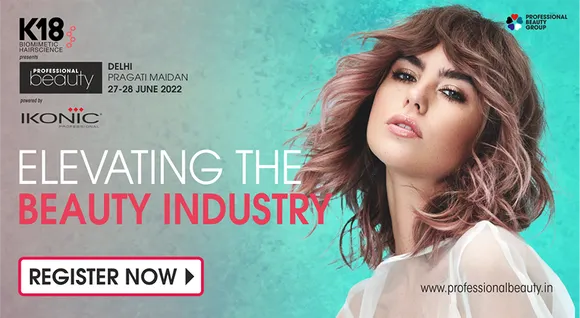 The 19th edition of the exhibition dedicated to the beauty and wellness industry is here in your town. You can expect some 250+ exhibiting brands and 45+ live demonstrations by top industry experts!
When: June 27 to 28; 10 a.m. to 6 p.m.
Where: Pragati Maidan Exhibition Centre
3. Horn OK Please - The Happiest Food Festival 2022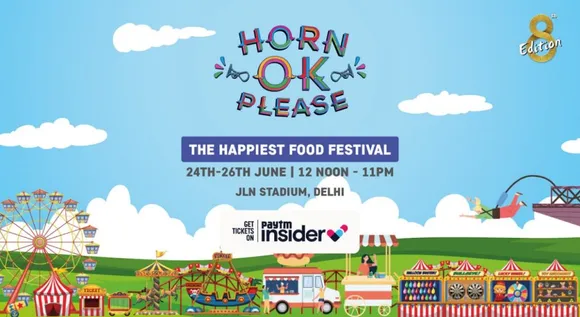 A three-day celebration of food, shopping, and music is in your city with this festival. This 8.0 edition is going to get you grooving like the previous ones and hence, you must spare some time from your work to relax your mind with this a lot of shopping and relishing delicious dishes!
When: June 24 to 26; 12 p.m. to 11 p.m.
Where: JLN Stadium
Mumbai:
1. Flair Folks Presents Musical Concert
Calling it, "Ek shaam sangeet ke naam", this musical concert could be a delight for music lovers! Moreover, the event invites poets and storytellers as well to perform in the evening!
When: June 26; 4 p.m. to 9 p.m.
Where: Shri Shanmukhananda Fine Arts & Sangeetha Sabha
2. Javed Ali Live Concert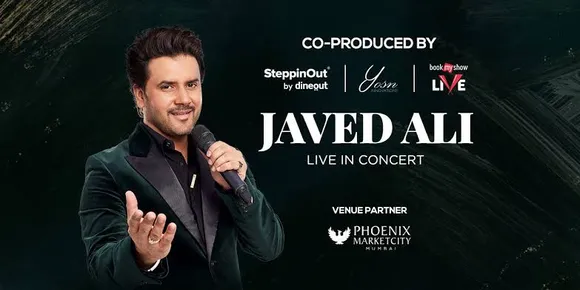 Who wants to miss Javed Ali singing live? At least not us! And if you are a fan of Hindi romantic numbers, you would not like to miss it too! So, block the date and time and for his songs!
When: July 2; 7:30 p.m.
Where: Dublin Square,  Phoenix Marketcity
Bengaluru:
1. AHA! International Theatre Festival
Ranga Shankara is organizing a festival celebrating children and children's theatre. The team will organize seminars, workshops, and activities for not only children, but also parents, teachers, and the likes to be involved in and absorb the spirit of children's theatre! The team will be showcasing five different productions, from Germany, Switzerland, South Korea, and two from India, one of which is a Ranga Shankara production.
When: June 26 to 30; some show at 5:30 p.m. while some at 7:30 p.m.
Where: Ranga Shankara 36/2, 8th Cross Rd, R K Colony
Tickets on BookMyShow and at the Box Office
2. India International Poultry Agri Dairy Expo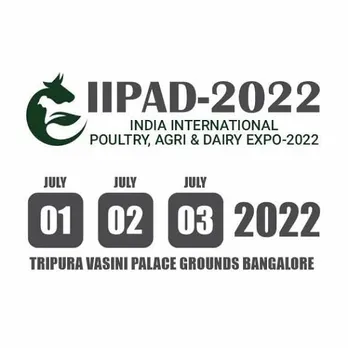 Given that many people have started going back to their roots taking up agriculture and farming, this expo is no less than heaven for them! If you are one of them too, check out this expo for poultry, dairy, and agriculture equipments for your farm!
When: July 1 to 3; 10 a.m. to 6 a.m.
Where: Tripura Vasini Palace Ground
3. Relish the summer menu at Dhaba 1986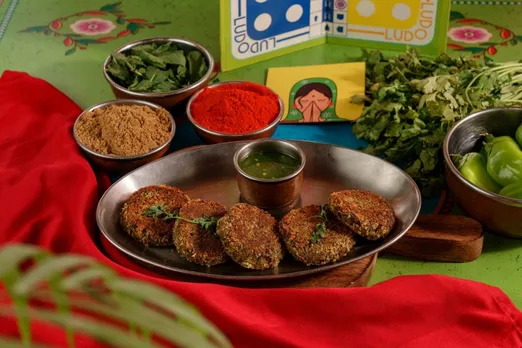 Break the monotony of your everyday meals with the exclusive "Garmi Diyan Chuttiyaan" menu at Dhaba 1986. This limited-edition menu offers a variety of dishes blended with traditional Indian spices and flavours which is sure to please your appetite. Whether it is their Chene ki Chaat, Pudina Murg Tikka, Highway Mutton Curry or Hari Mirch Ki Tarkari, this menu will leave your tastebuds satisfied and heart happy!
When: July 1 to 31; all-day
Where: Chicco, Indiranagar and Marathahalli Village, Marathahalli
Pune: 
1. SwaraMalhar - A musical prayer to the God

If you are an Indian classical music lover, there are good chances that you will be aware of how Malhaar ragas are associated with the rains. So, in this season, here's for you to enjoy the Ragas such as Miyan Malhaar, Gaud Malhaar, Megh, Sur Malhaar, and more!
When: July 2; 5 p.m.
Where: Ganesh Kala Krida Rangamanch
Jaipur:
1. Rabtan The Poetry Platform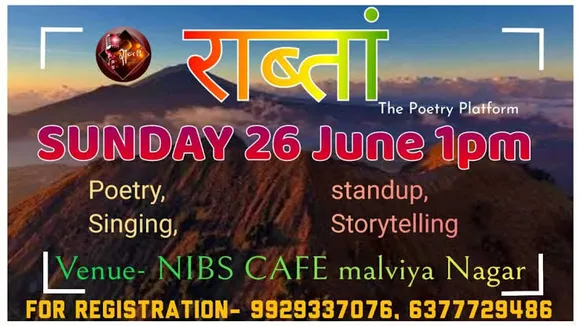 The open mic Rabtan is going to be held in your city and you have an amazing chance to showcase your love for poetry, singing, stand-up comedy, and storytelling. So, get on to the rehearsals now!
When: June 26; 1 p.m. to 5 p.m.
Where: Nibs Cafe Malviya Nagar
Udaipur:
1. Riwaazz Raksha Bandhan & Wedding Shopping Fest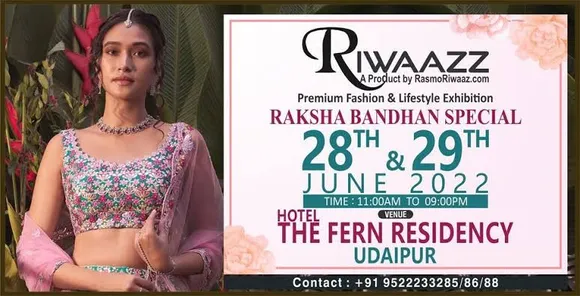 If you are yet to shop for the upcoming Raksha Bandhan, here's a chance with this big fest. Check out the trendiest fashion and bring home the best style statements!
When: June 28 to 29; 11 a.m. to 9 p.m.
Where: The Fern Hotels and Resorts
Indore:
1. Inscape: Escape into books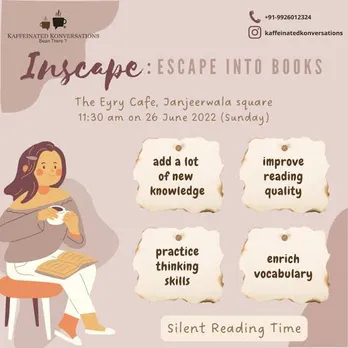 This will be a fine time for all the book lovers as they need to bring in their favourite book or any new book and after an hour of silent reading, there would be a host of activities and discussions around that! Let's see what all is there?
When: June 26; 11:30 a.m. to 1 p.m.
Where: The Eyry
Ahmedabad:
1. Crescent Moon Exhibition

Get ready to devote yourself to the world of fashion with this exhibition displaying Indian wear, Indo- Western, Western, Fine Jewellery, Fashion Jewellery, Home Decor, Food, and much more!
When: July 1; 10 a.m. to 7 p.m.
Where: Hyatt Ahmedabad
2. Indian Pride Festival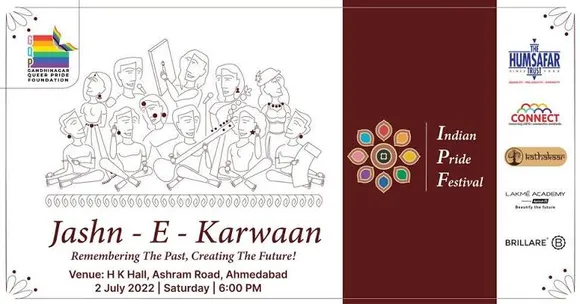 Gandhinagar Queer Pride Foundation has brought to the city dwellers the Indian Pride Festival 2022 - Jashn-E-Karwaan where you can eat, dance, click pictures, socialize and have fun while being part of this meaningful event!
When: July 2; 6 p.m. to 9 p.m.
Where: HK Hall, Ahmedabad
Lucknow:
1. Mango Festival - Orchard Visit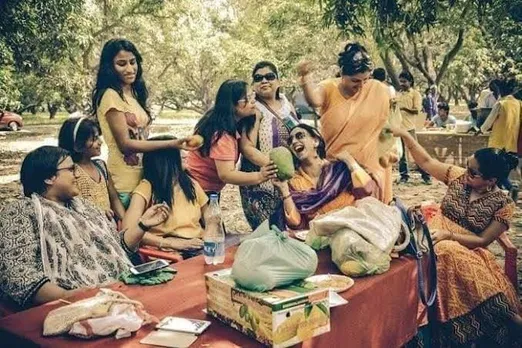 Lucknow Farmers Market has brought to you the orchard visit at Vintage Village where you can indulge yourself in swimming, bullock cart ride, archery, village tour, and many other adventurous activities.
When: June 26; 9 a.m.
Where: Sitapur road
So, get ready to have fun with these events between June 25 to July 2 in your cities!
For more such stories follow Local Samosa on Facebook, Instagram, Twitter, and Telegram