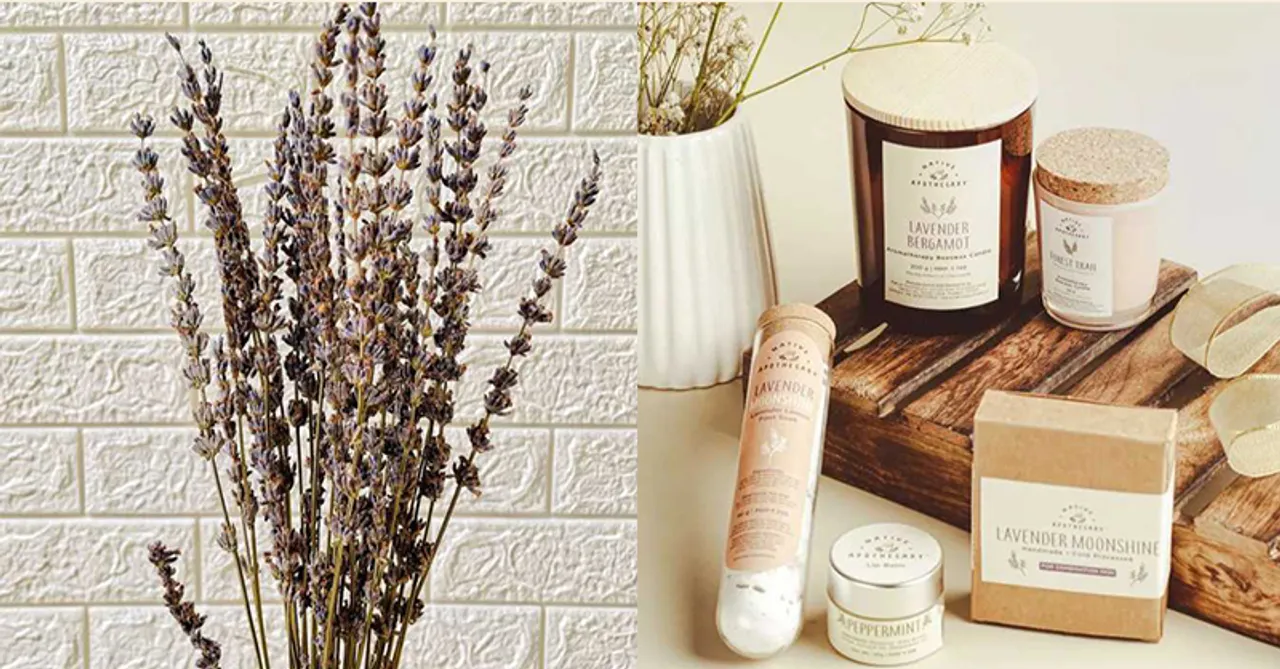 Owned by Vandana Singh, Native Apothecary in Noida sources raw materials from the valley of Nagaland, Saharanpur, Firozabad, and even Chandni Chowk in Delhi.
The borders of Nagaland and Manipur might appear far from Noida, but a vendor living there has been able to earn her livelihood by selling seasonal dry flowers to Vandana Singh, who runs Native Apothecary in Noida. Singh is much proud of the fact that the recent inclusion of natural dried flowers in her handmade lifestyle brand has helped the lady sustain her means of living.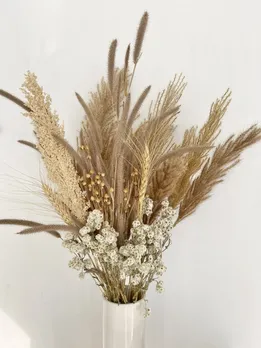 Having worked in business development with many startups early in life, Singh found her calling in initiating her own venture in 2018. By naming it Happy Bathing Co. to offer bathing and lifestyle essentials to people, her motive was precisely clear. She wanted to experiment with natural and handmade soaps, along with other body care items, while also being "100% plastic-free" in her approach.
It would be wrong to say that the fondness for natural and handmade products occurred to her randomly. During her stay in Ireland for her Master's, she had observed the potential of natural products overseas, whereas back in 2015, the culture of using sustainable items was still in a budding phase.
But as Singh mentions, the thought comes with its own challenges. "The expense factor cannot be ignored while creating natural products and even dealers do not agree to take orders of smaller quantities," the 29-year-old says. Nevertheless the cause, as soon as Singh noticed a gloomy future for the brand, she decided to close it down, but not entirely. After the second wave of Coronavirus and the followed lockdown, she reopened the store, now with the name, Native Apothecary.
Belonging to a family of professionals and not abreast with the knowledge about executing a business, her husband, who is a businessman, came to her rescue. He helped Singh with various significant elements to be kept in mind while operating the business. Like before, Singh was sure about producing only natural products across the range of lifestyle and body care like cold processed soaps, beeswax candles, lip balms, etc.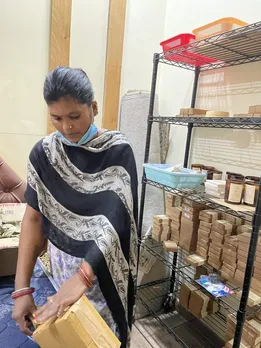 Not only did Singh aspire to offer natural products but also sustainable packaging for which she wanted to import a few items from China. Due to budget constraints, however, she started looking for alternative options. Her research got her to a few local glass artisans in Saharanpur and Firozabad, who turned out to be selling the same packaging but at lower prices.
Aiding small businesses has always been a topmost priority for Vandana Singh. She does not leave a chance to source bubble wraps, honeycomb papers, paper boxes, or shredded papers from locals, and the wax from Chandni Chowk. According to her, the wooden wick candles at her store sell the best, along with the handmade soaps.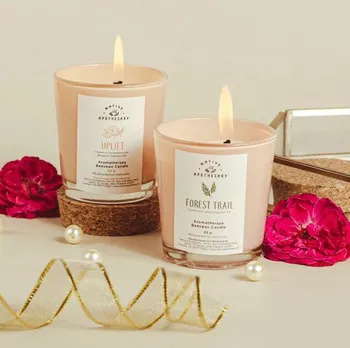 Within a year, Singh's efforts have led her brand to not only reach the break-even point but have also resulted in profits. However, reminiscing on the journey, Singh says it was not easy for her. Having delivered a baby in December 2020, Singh would take care of the baby while also indulging herself in her business idea. "Tackling two major and important things together leads to cutting down on corners and hence the journey has been challenging for me. I don't even remember when I took time off just for myself," she says, adding that her husband and household help have been at her support throughout the time.
Apart from the two, Singh mentions that her vendors and the people from several medium and small enterprises, who she deals with, have been very supportive of her. "I have come across many instances where people, especially, men have been very helpful as they see my efforts," Singh adds.
Carrying the same old legacy of 'Happy Bathing Co' with the new brand, Singh is planning to collaborate with various villages across the country for raw materials.
Moreover, she is working towards adding a few more products to her brand - all that could offer a natural essence to people and extend financial aid to the local vendors and small businesses.
For more such stories follow Local Samosa on Facebook, Instagram, Twitter, and Telegra