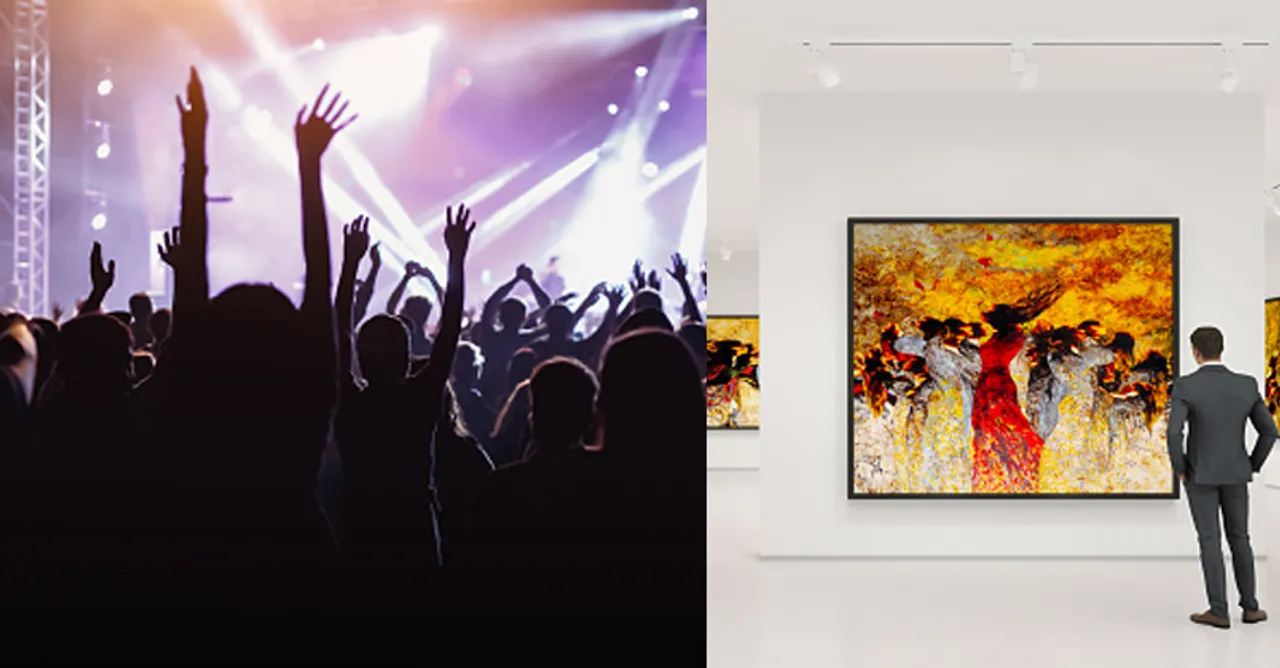 Have you thought about what are you going to do this week? If not, we are talking about these events between June 11 to June 18 in your cities. So, plan out your days and nights accordingly!
All of us are always equipped with our daily routines and wait for the weekend to get indulged in some fun activities. Hence, we have come up with these events between June 11 to June 18 in your cities happening this week so that you spare some time even during the weekdays and have some quality time with your friends, family and loved ones!
Delhi NCR
1. Master Butter and Friends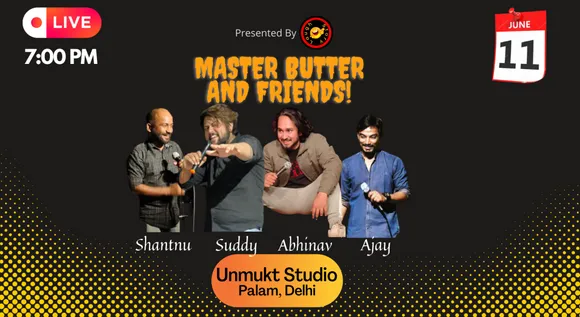 After the long week of stress, we suppose, you will love to laugh your heart out! So, the best is to do with the show where the comics will tell jokes about that career, love life, office struggles, and school stories! Exciting, isn't it?
When: June 11; 7 p.m. to 8:30 p.m.
Where: Unmukt Studio
2. Unifesto Halfway - The Drama Begins ft. Manindar Buttar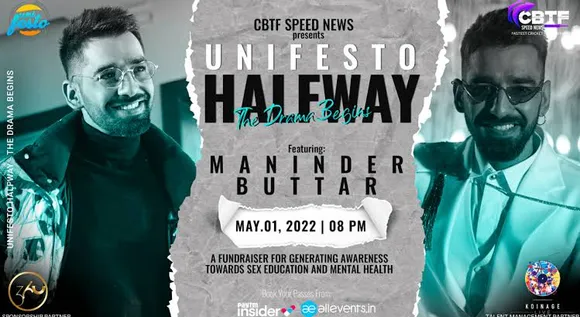 Get ready for this mega dramatic event where you will get to see Nukkad Natak, a standup comedy, a dance competition, a panel discussion on sex education, and much more! So, mark the date and block the time to have some fun!
When: June 18 to 19; 3 p.m. to 10 p.m.
Where: Garden of Five Senses
3. Jashn e Imroz Urdu Composite Culture Festival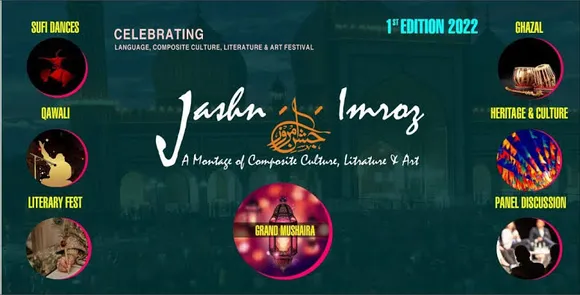 If you have always loved and admired the beautiful Urdu language, this festival is for you. The event aims to include the representation of Urdu through poetry, prose, drama, art cinema, and popular culture. Expect to see some mushairas, panel discussions, and much more!
When: June 17; 6 p.m. to 7 p.m.
Where: India Islamic Culture Centre
Mumbai:
1. Signature Luxury and Wedding Expo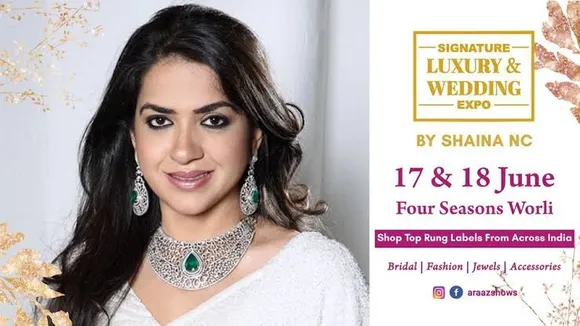 Don't you want to visit one expo with designers from across the country? If yes, here's a chance with this expo to bring together designers from Delhi, Kolkata, Jaipur, Bengaluru, Surat, Lucknow, Kashmir, and Mumbai.
When: June 17 to 18; 10 a.m. to 8 p.m.
Where: Four Seasons Hotel, Mumbai
2. Jhalak Bridal and Lifestyle Exhibition
You must get ready for the trendiest collection to wear this wedding season and this exhibition could be a great helping hand in this. Check out here some beautiful Sarees, Ethnic Wear, Occasional Wear, Indo-Western Wear, Footwear, Accessories, Home Decor & much more.
When: June 18 to 19; 10 a.m. to 8 p.m.
Where: Senapati Bapat Marg
Bengaluru:
1. Screening of Villages of Garo Hills
Villages of Garo Hills, a documentary by Abhishek Udaykumar is about the way of life of farmers in Garo Hills, Meghalaya. It was filmed with the support of BAKDIL, a Not for Profit Organization in the state. So, here's a chance for you to go to the screening of the film if you love to consume the Indian regional content.
When: June 11; 5 p.m. to 8 p.m.
Where: Bangalore Creative Circus, 12/2, Yeshwantpur Industrial Suburb
Register: https://linktr.ee/blrcreativecircus
2. Farmer's market at Creative Circus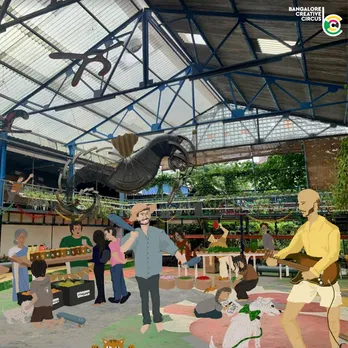 Bangalore Creative Circus has curated a group of farmers that will be selling fresh fruits, veggies, mushrooms, and also homemade bread, jams, dips, ferments, and more! Additionally, there will be live music performances, farm-to-table food options, an arts & crafts corner for kids, and a pet adoption section. So, plan a visit along with your friends and family!
When: June 12; 11 a.m. to 3 p.m.
Where: Bangalore Creative Circus, 12/2, Yeshwantpur Industrial Suburb
3. Music as Medicine By Shailaja Srinath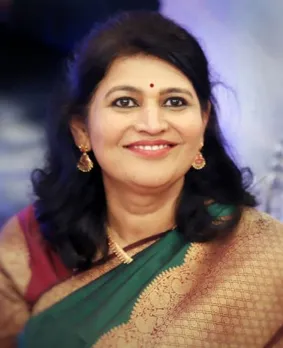 RS Connect in collaboration with Indian Music Experience presents Shailaja Srinath, a Carnatic singer and wellness researcher, who will perform some Carnatic ragas and compositions used in music therapy. The trained Carnatic vocalist and veena player will also share how they help align one with oneself!
When: June 11; 5:30 p.m. to 6:30 p.m.
Where: Ranga Shankara 36/2, 8th Cross Rd, R K Colony
Pune:
1. The Trousseau Show - Wedding & Lifestyle Exhibition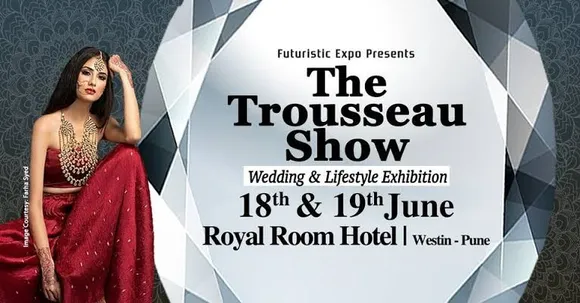 With a tint of luxury, this exhibition is surely going to meet your all fashion demands! Be it beautiful bridal wear, sarees, ethnic wear, occasional wear, indo-western wear, footwear, or accessories, you will find a good variety in these.
When: June 18 to 19; 10 a.m. to 6 p.m.
Where: The Westin Pune
Kolkata: 
1. The Haat - June Edit'22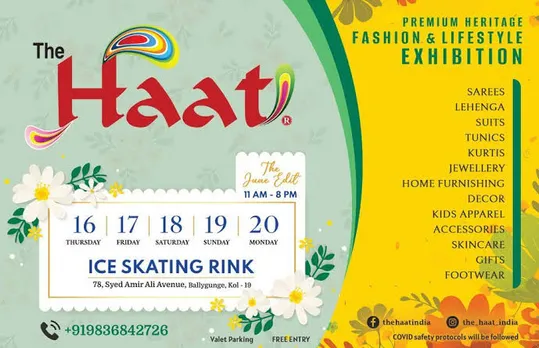 If you were waiting to shop for long, your wait is over with The Haat where you will get a variety of collections in Lehenga, Sarees, Tunics, Dresses, Westerns, Party Wear, Silver & Handmade Jewellery, Decor & Artefacts, Accessories, Home & Soft furnishing, Kids Apparel & Gifts, Skincare, Bags, Shoes & more!
When: June 16 to 20; 11 a.m. to 8 p.m.
Where: Kolkata Ice Skating Rink
Indore:
1. Sutraa
Indore folks, it's time to spare some moments for yourself and shop at one of the best fashion and lifestyle products and take home your favourites! So, if you are tired of your daily routine and work schedule, you know where to go!
When: June 18 to 19; 10 a.m. to 8 p.m.
Where: Sayaji Indore
Surat
1. Surat Yoga Festival - 2022
The people of Surat must be aware of the Surat Yoga Festival that is going to involve the lectures from the world-renowned and experienced masters of various yoga traditions! Moreover, you will get to enjoy the presentations, wisdom talks, ecstatic dance, wellness stalls, healthiest foods to eat and cultural night!
When: 7:30 a.m. to 7 p.m.
Where: International Convention Centre
Ahmedabad:
1. Khana Aur Gaana - Karaoke Show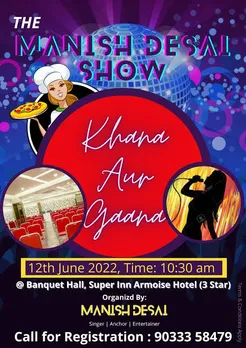 Are you up for singing your heart out and eating as per your mood? Well, then Khana aur Gaana awaits your presence! So, get your music and cravings list ready for the evening!
When: June 12; 11 a.m. to 2 p.m.
Where: Armoise Hotel
2. Indian Wedding Expo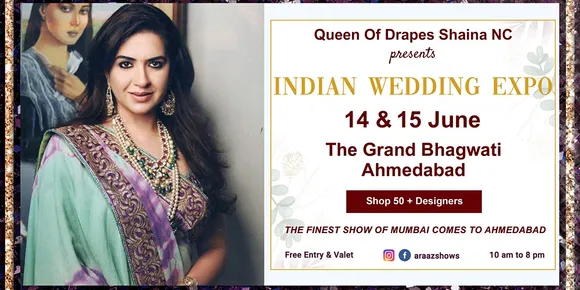 For all the discerning shoppers, here's the chance to get your hands on designer stuff from all over India and abroad including Delhi, Ludhiana, Uttarakhand, Kashmir, Jaipur, Kota, Bangalore, Ahmedabad, and Kolkata in dealing with Bridal, Wedding, Western, Jewels, Accessories, Decor and more!
When: June 14 to 15; 10 a.m. to 8 p.m.
Where: The Grand Bhagwati
Ludhiana:
1. Bally Sagoo Performing LIVE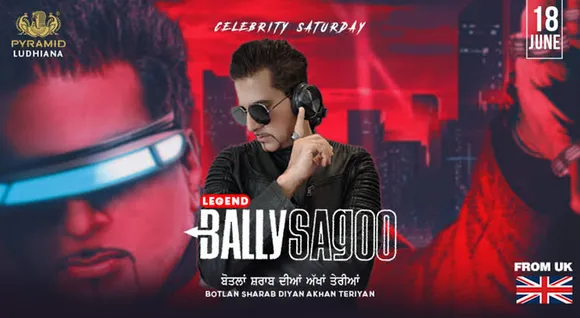 Want to catch up with the legendary DJ Bally Sagoo? Here's a chance as he is coming on a Ludhiana tour next weekend! So, get ready to sing and groove with your loved ones!
When: June 18; 8 p.m. to 11:45 p.m.
Where: Pyramid Ludhiana

So, get ready for the bash with the events between June 11 to June 18!
For more such stories follow Local Samosa on Facebook, Instagram, Twitter, and Telegram