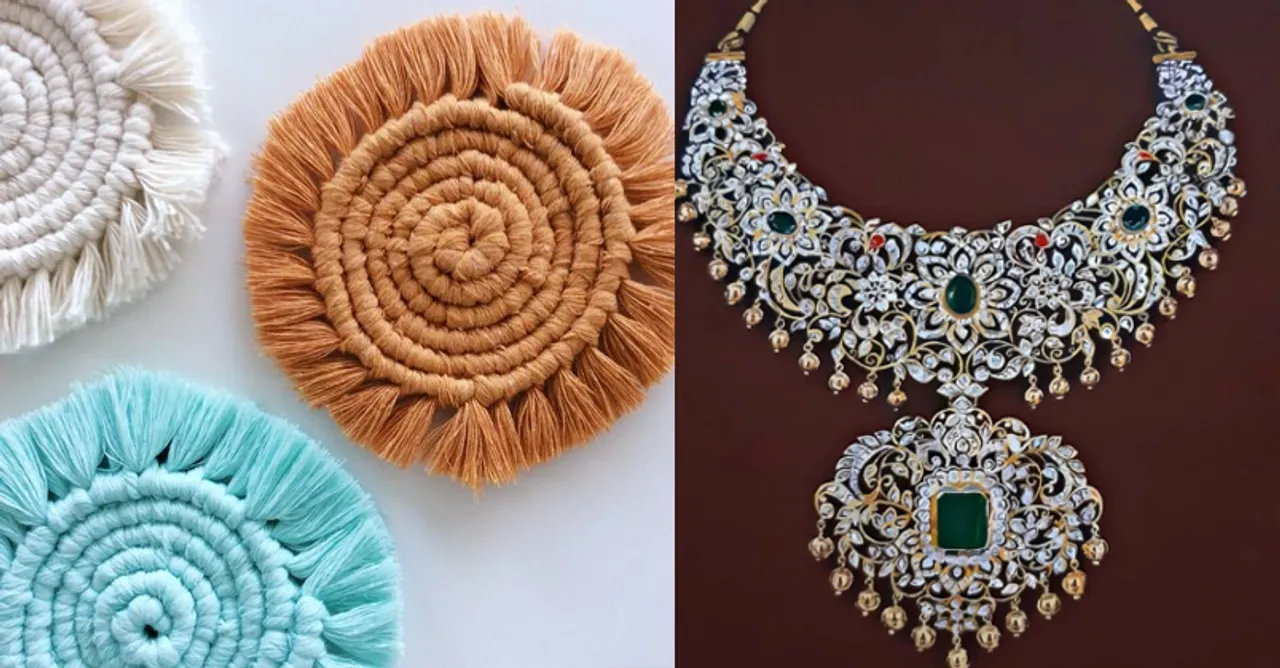 Local Samosa is back with the weekly list of workshops to help you utilize your time in the best possible way. Sign up for any of these upcoming online workshops and make the most out of your spare time.
Explore these interesting online workshops and pick the one that suits you the best. Learn tie-dye or paint your tote bag, make macrame keychains, or feel marvellous with a self-love workshop! Keep reading, as there's a lot that you can do this week with these upcoming online workshops.
1. Macrame workshop by Sheetal
Macrame products are pretty, and if you also like them, then here's a quick workshop for you. This beginner-friendly workshop on macrame will help you make macrame keychains and coasters. There's also going to be a Q&A session, and so we suggest you should definitely check this workshop if macrame really interests you.
When: 2nd May
DM for details.
2. Self Love workshop by Rohini BV
Rohini B.V is a self-mastery coach, and she is conducting a workshop on self-love that will help you apply mindset changes to lead a positive life and many other things to make your relationship with yourself better and positively love yourself.
When: 6th-8th May
DM for details.
3. Tie-Dye and Tote Bag painting workshop by Art Fortt
Love tie-and-dye dupattas? Then check this out! Art Fort is conducting an online workshop on tie-and-dye, where you can make your very own handmade tie-and-dye dupattas. She will also help you learn about painting on a tote bag and we think this workshop is a colourful package! So, throw some colours around with this fun online workshop next week.
When: 7th & 8th May
DM for details.
4. Doodle workshop by Niharika
Niharika is one of the best doodle artists on Instagram, and her work is warm and adorable. She has worked for TVF's Timeliners and has over 30K followers. Learn the art of doodling from her next week, and doodle your heart out!
When: 7th and 8th May
Tap here for details.
5. Alcohol ink and other workshops by The Art Room Story
The Art Room conducts online workshops on different arts and crafts such as resin, fluid, pinewood, macrame, and more. Next week they are conducting an All In One 2-day workshop for all art enthusiasts where you can try your hands on resin art, alcohol ink, pinewood, and fluid art.
When: 7th and 8th May
Contact: 8306660682
6. Jewellery illustration workshop by Riya Gupta
This workshop is of basic to an advanced level where you will be taught to work on 5 full illustrations as well as important illustration topics such as colour theory, freehand practice, making motifs, and more will be covered. Helpful recordings and also a certificate will be provided after the workshop ends. Enroll if you are a fashion student or are into jewellery designing.
When: 10th to 15th May
DM for details.
7. Mandala workshop by Colour Prism
Anusha L is a Mandala artist and her work is impressive. She is conducting a beginner-friendly workshop on Mandala next week where she will teach you everything important about this art. Register if you are an art and symmetry freak.
When: 8th May
DM for details.
So, what are you even waiting for? Enroll in these upcoming online workshops right away!
For more such stories follow Local Samosa on Facebook,  Instagram,  Twitter, and Telegram.