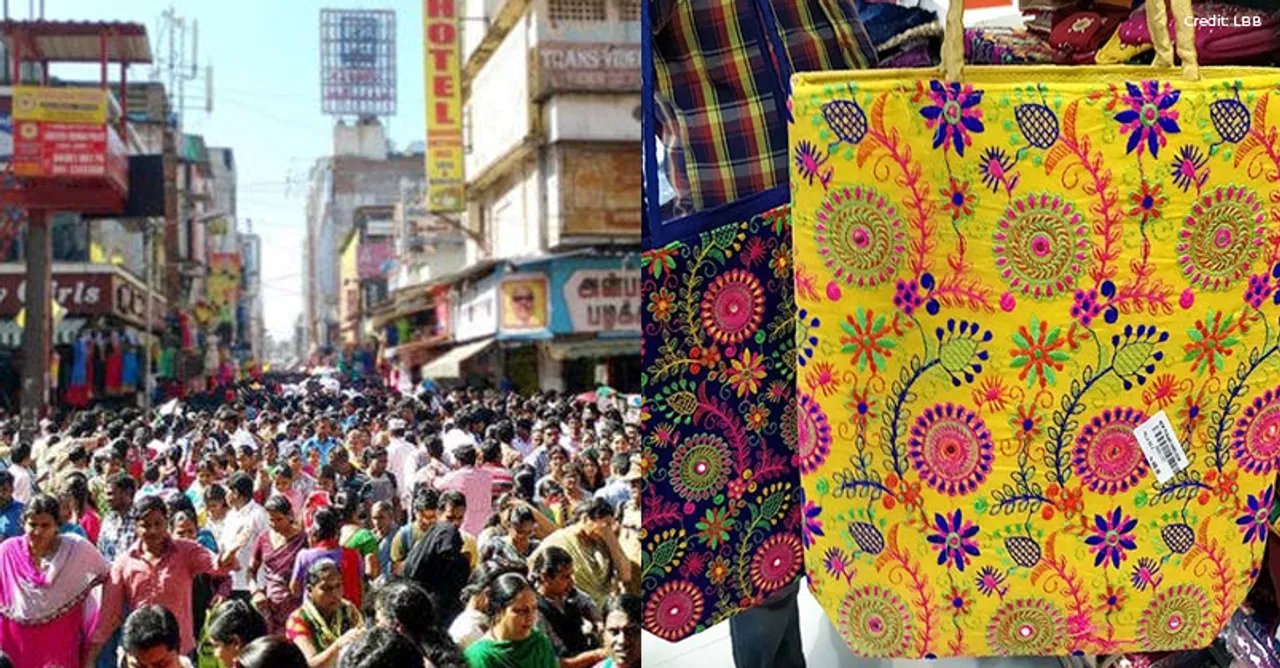 Even though it is full of people, the Pondy bazaar in Chennai attracts shoppers as it holds one of the best items at reasonable rates. Check out why you should visit here too!
Remember the scenes of rush in the local trains of Mumbai during working hours where the crowd takes you along with it? Something similar can be observed at the Pondy Bazaar in Chennai, especially during the weekends! The only reason for so many people to gather here is to witness and participate in one of the best shopping markets in Chennai.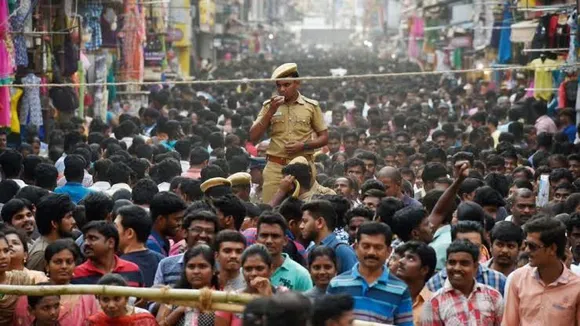 With no exact trace to its history, people believe that the market was named after Justice Party politician WPS Soundarapandian Nadar. However, some also believe that the name was derived from a shopping complex that was set up by Chockalinga Mudaliar from Pondicherry in 1933. What people are firm about this place is that it is a paradise for shopping lovers.
Located in Thyagaraya Nagar, the market features one of the best international and national brands for clothes, footwear and accessories like Globus, Raymond Group, Reebok, Nike, and Levi Strauss & Co. Indian Terrain, Arrow, Woodlands, Bata, Fastrack, Titan, Mochi, Nike, Lee Wrangler, etc. Along with this, several big but cheaper outlets can also be spotted here like Big Bazaar and Saravana Stores.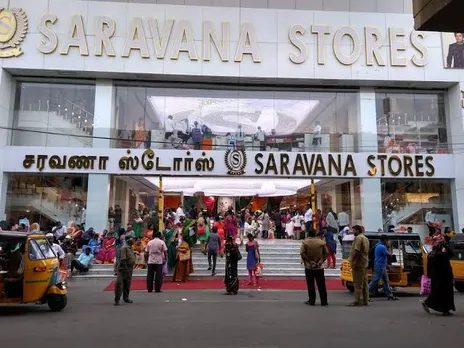 Dealing with a lot of electronics, lighting, and home decor items, one can also see mobile stores like Univercell and Poorvvika. This suggests that if you are not on a budget, this market is all up for you to serve your needs with the branded stores! But wait, Pondy bazaar is not just about it!
Street shopping at its best
The real attraction of this market lies in street shopping as one can find an end number of hawkers dealing with one of the most beautiful and unique items that you can take home at reasonable rates.
As you enter the market, the sight of lanes full of temporary stalls is common. These stalls often are seen selling books, soap cases, hair accessories, shoe bags, makeup, handicrafts and other such items that are available all along the street. Since they do not have a fixed price, it allows you to bargain as much as you can!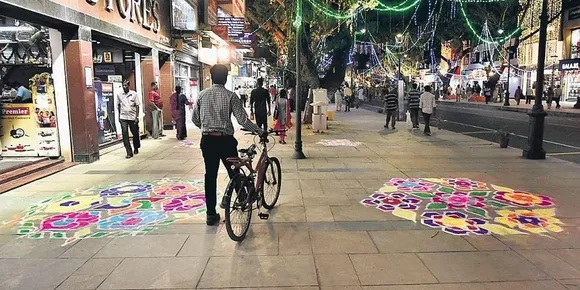 The same applies to shopping for clothes available in a variety here. If you are looking for ready-made sarees, you will find an end number of them that can suit all occasions, including festive and parties. In addition, you can also explore a good range of silk sarees at a variety of shops here. Some of these sarees would also come in Indo-western styles and might prompt you to buy one for sure!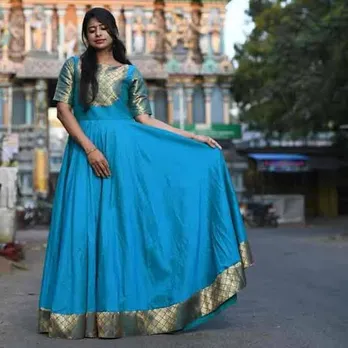 To name a few local shops here that attract a lot of customers would be Naidu Hall, famous for innerwear and lingerie, Ramraj - for all kinds of clothing in cotton-like shirts, dhoti, and sarees and Palam Silks and Shreenivas Silks for handloom silk sarees. This apart, you can also find western clothes for everyone, including something for even little munchkins!
Pondy Bazaar is a trendsetter for jewellery for everyone in Chennai. If you have seen some designs and wish to wear them, head straight to this market as it will not disappoint you. From cheap metal jewellery to gold, silver, pearl, antique and semi-precious stone jewellery, you can check all of these out here. A few popular names serving these here are NAC Jewellers, Lalithaa Jewellery, Kerala Jewellers and Tanishq.
On the other hand, you can also find some attractive bling earrings, statement neckpieces, or even colourful hair clips on the streets in this market, available at affordable prices.
For foodies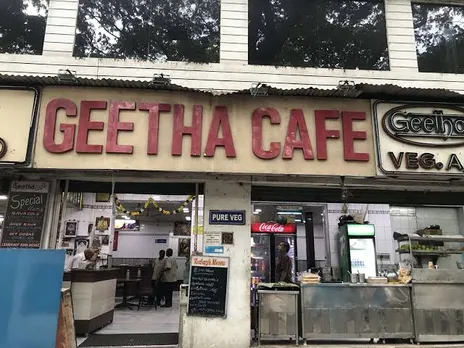 There is no doubt that hunger follows shopping as one feel like devouring the delicious cuisines after shopping for a long time. This market has taken care of this need of people as well, as there are one of the busiest restaurants on the street that you can visit. If you are vegetarian, hunt down some best idlis and dosas here! And, if you love non-veg meals, there are many to please your taste buds! You just need to search for a vacant place and wait for your ordered dishes!
Among many, you can spare some time to visit Murugan Idli shop, Adyar Anandha Bhavan, Anjappar Chettinad restaurant and Dindigul Thalappakatti restaurant - one of the most popular names in this market, along with many that you must discover yourself. After all, exploring the local food of a place remains the best activity while travelling!
Sathya Bazaar
This is a small market inside Pondy bazaar or we should say a small narrow lane because hardly one person can walk at a time here! But do you know what it is famous for? Well, the black market deal! Yes! The shops here sell pirated movies, music, clothes, bags, and even shoes. You can also see it as a mini-market selling end number of commodities that are appealing both in terms of variety and price.
During weekends, expect both sides of the street in Pondy Bazaar to be filled with hawkers and buyers making space for themselves and asking prices for their favourite items. It is hard to get into the street on those days. But if you are a shopaholic and love to explore the local life of people residing in cities, Pondy Bazaar is no less than a gem!
For more such stories follow Local Samosa on Facebook,  Instagram,  Twitter, and Telegram.