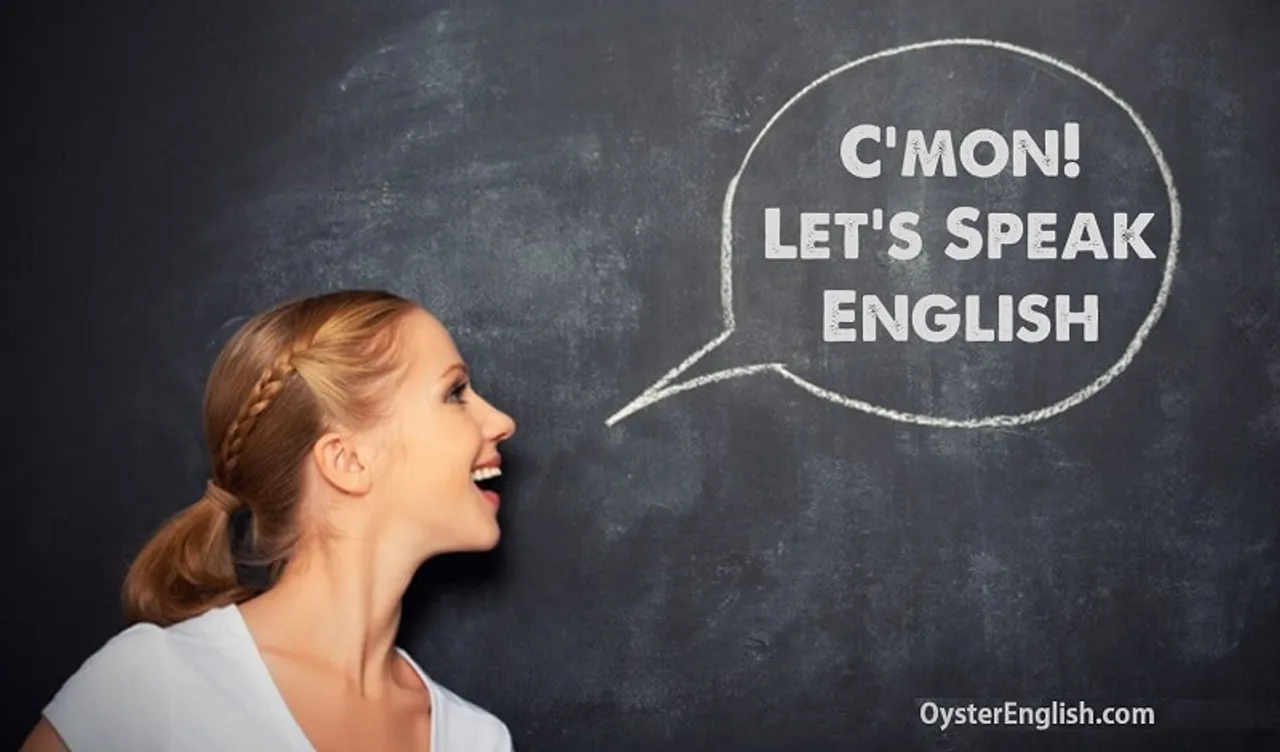 On the occasion of World English Language Day, we've curated this list of English language coaches who'll help you with grammar, idioms, proverbs, spoken English, fluency, translation, and everything that you find difficult about this language.
English is one beautiful language but can be a little confusing and overwhelming, too. If you are someone who finds the grammar boring, gets confused while translating, and needs a little help to boost your English speaking skills, then here's a list you'll always cherish. These English language coaches are helping learners to become more fluent and confident English speakers with their informative videos where they teach the language in fun ways. Keeps scrolling to make your English better.
1. Kanchan Keshari
You will find Kanchan Keshari, her very adorable daughter, and husband on her feed. Her reels are informative and fun where she says a few sentences in Hindi and then her daughter translates them. Kanchan has over 6 Million subscribers on her YouTube channel and so check that out as well because she is really good at her job.
2. Dr. Shruti Soni
Shruti Soni is an assistant professor and a certified public speaking coach. She will help you with translation, vocabulary, pronunciation, and much more through her fun reels and videos. Check her feed to eat some new words!
3. Anamika Shukla
Anamika is also a spoken English trainer as well as a writer, poet, and storyteller. Her Paatshala English Ki is a series of videos where she helps her followers with new words, phrases, tips, and tricks to make their English speaking better and they are always entertaining to watch. Follow her to learn new things about English!
4. Karishma
Karishma has trained over 10,000 people as of now and is another must-follow English Trainer, Speaker, and Life Coach. She posts pictures about idioms, and vocabulary, and makes videos on soft skills and even professional speaking. Follow her and learn English enthusiastically because that's how she teaches it!
5. Arun
Arus is another English coach and is definitely an expert in the language. We love how he makes all his videos interactive and translation interesting and entertaining. Follow him to make your regular conversations fluent.
6. Geet
Geet is South Asia's 1st Wheelchair Actress, who is here to improve your American English speaking skills through short daily English lessons with her mother and grandmother. She has over 1 million subscribers on her YouTube channel and makes fun videos where she teaches English by translating a couple of lines from popular Hindi songs.
7. Anisha
Anisha is a personal development coach and her videos will not only help you upgrade your English but also your personality. There are videos on how to sound witty, ways to come back at insults, and many more in similar situations.
8. Apoorvaa Aagarwal
Apoorvaa Aagarwal is a lawyer, professional coach as well as a certified etiquette coach. Her videos are a good mix of English speaking, grammar tips, pronunciation, basic etiquette, and even shopping. Follow her to make your English eloquent.
9. Jayanti Jha
Jayanti's bio says, ' English For All', and we found her videos amazing. She is also helping people learn different English words, phrases, idioms, and slang and makes videos on the different situations one might come across in their day-to-day life.
10. Awal Madaan
Awal's videos have everything connected to the English language. From daily use sentences to slang words, from traditional rules of grammar to modern English phrases, his videos cover all those topics that people usually struggle with. He usually makes videos with his wife where he explains how to translate day-to-day Hindi conversations into English.
For more such stories follow Local Samosa on Facebook, Instagram, Twitter, and Telegram