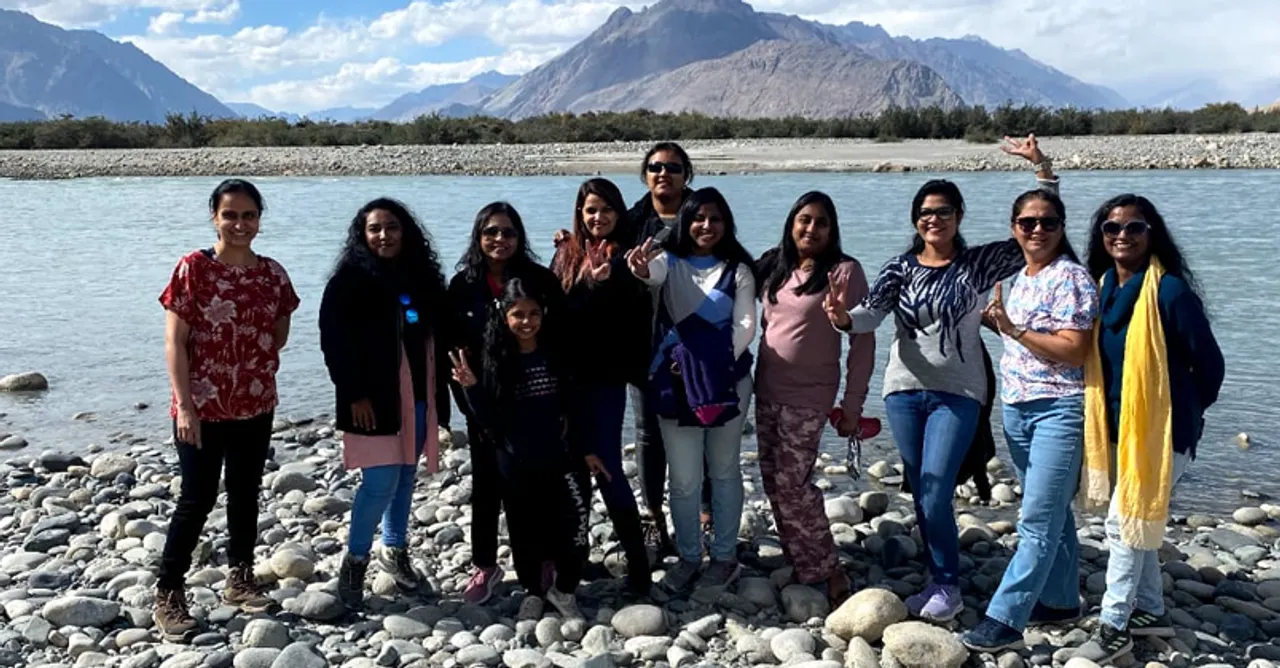 A Mumbai-based travel company, 'Wander Womaniya', run by Galaxy Pandey, ensures a safe environment for women travellers as it conducts trips only for women, curated by women.
Nowadays, it is usual to come across enthralling travel videos and images as one decides to scroll their social media accounts. The platforms are flooded with travellers, regardless of their community, who can be seen introducing their audience to a lot of hidden gems of the world using the new media tool. However, not much long ago, it was not so common for women to take up travelling, owing to various prejudices and safety concerns that would encircle the activity. Galaxy Pandey, the founder of 'Wander Womaniya', is one amongst many women who also had to witness similar issues during the initial stages of her life.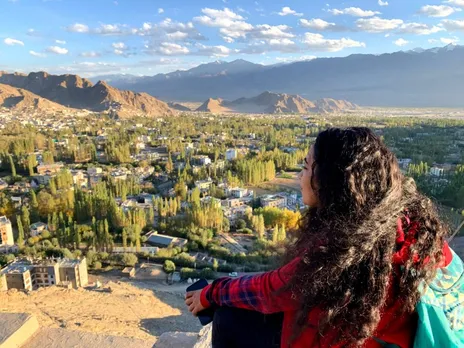 Pandey's parents, who belonged to the northern part of India, always believed that "girls should get married after completing their graduation". Travelling occupied no space in their mindset, but Galaxy Pandey did not have the same opinion. One of her biggest dreams was to travel and see the world. Brought up in Mumbai, she had understood that her family was not comfortable with women travelling alone.
Not letting the dream go
The increasing number of crimes against women would often make her parents believe that their decision to not let their daughter travel was right. On the other hand, Pandey would often hear notions like "travelling is not for girls". Despite such hindrances and the fact that she started working after her studies, she could not forget her dream that led to the inception of 'Wander Womaniya' in 2018.
"Travel industry has always been dominated by men and it can only be changed with more and more participation of women," says Pandey, who co-founded the travel company, aiming to provide a safe environment for solo women travellers. The duo started conducting trips and treks for women, where they would interchangeably lead the trips.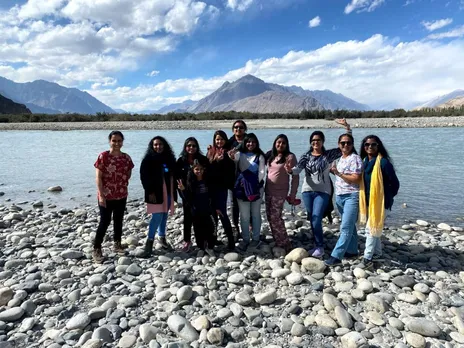 However, Pandey was firm about her motive and only employed women in her venture. Be it, permanent employees or interns, these women do not only research for the company but also lead trips to various places. "I could not get the opportunity to work in the travelling sector but wanted to provide such a platform to others who had the same dream as me," she says.
Galaxy Pandey also offers the opportunity of leading the trips to her interns, for which she follows a fixed procedure to understand their capabilities. Firstly, she assigns the task of conducting research for a trip, including booking tickets and hotels for women. As a second step, interns are asked to accompany the trip leaders to learn the skill, and once they seem to master the leadership position, they are sent as leaders for the trips.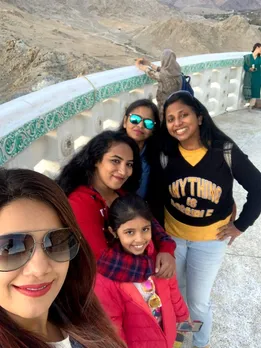 This apart, as Galaxy Pandey had herself faced the issues from her family, she thought that an all-women team could be a motivating factor for other parents to send their daughters for solo trips, which turned out to be successful. She started observing more women who wanted to associate with 'Wander Womaniya' to travel the world. "My parents were hesitant every time they came across an incident of crime against women. Hence, I believe, my team can reduce the hesitations of parents who also go through the same situation," she says.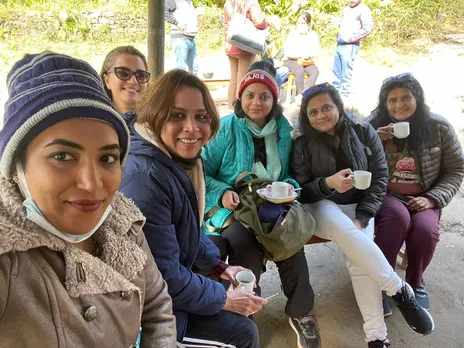 Meanwhile, Pandey could not gather the strength to inform her own family about her venture. It could only be possible when her initiative got featured in a popular newspaper which gave her the confidence to share the news about her business.
As of now, Galaxy Pandey has conducted more than 50 trips, including 10 international trips for women, in the past few years. Out of these, she has also led around 15 trips to various places. With international travelling being opened again, she is hopeful to work on more international trips.
It can be said that Pandey's venture has completely changed her life. Now, she manages the trips of her parents and also of their acquaintances. One can feel the sense of satisfaction in her words when she says, "I am covering for everything I missed earlier."
For more such stories follow Local Samosa on Facebook, Instagram, Twitter, and Telegram