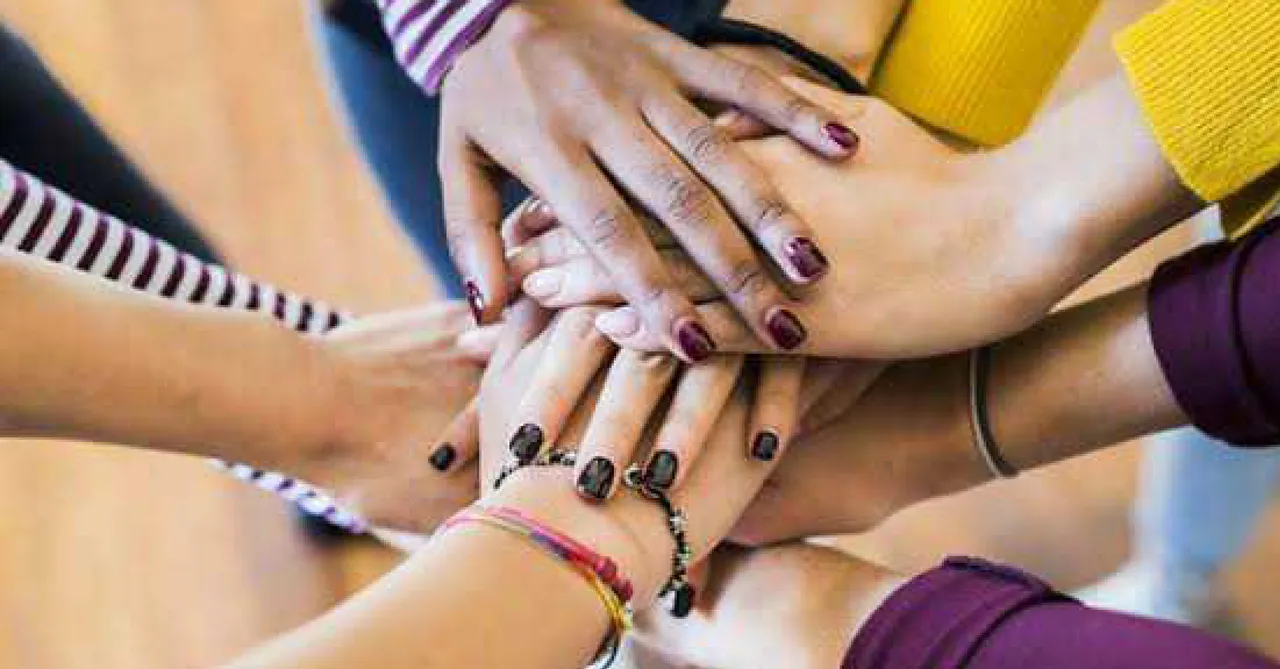 In this special section of 'women for women, do not forget to read about these three women, belonging to three different corners of India who even if have three different objectives, possess the same dream of empowering women.
"Whenever I save a girl, I feel like I have saved one more Kriti (herself). And, when it is about saving yourself, you leave no stone unturned," says Dr. Kriti Bharti, who has prevented more than 1,500 child marriages in India. The 33-year-old from Jodhpur is the founder of Saarthi Trust, who has also helped annul 43 child marriages and rehabilitated 13,500 children and women. While they take no second in mentioning assumptions like "women are the biggest enemy of women", people like Dr. Kriti Bharti are an answer to all such accusations, just by their kindness and love, further proving how "women for women" can be more than just hashtags.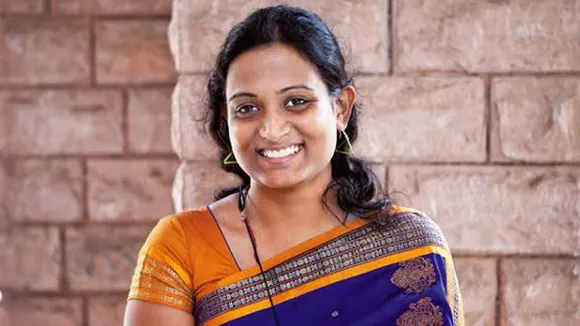 What makes Dr. Bharti even deal with the threats that come across while helping women is the fact that she has herself been through a traumatic childhood where her father left her mother while she was pregnant. Not only this but her mother was forced to abort, which could not happen since the correct time had already passed. Dr. Kriti, who was born only in the seventh month, however, could not live at peace even after being born. She would often hear abuses about her father, something which was not her fault at all.
If this was not enough, the 10-year-old Kriti was even slow-poisoned by one of her relatives, which affected her spinal cord and ultimately left her paralyzed. Soon after, her mother took it on herself to help her daughter get good treatment, and only after two years did the little Kriti start showing signs of recovery. "There was no one to save me back in my childhood. Hence, I want girls to know that for them, their Kriti didi is always there," Dr. Bharti says.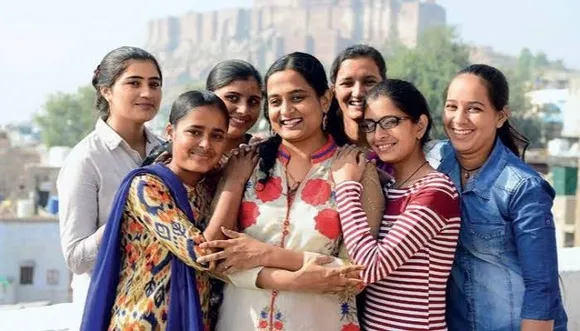 Dr. Bharti's foundation, which was opened in 2011, has received recognition by the Limca Book Of Records and has also been included in the syllabus of CBSE for the Laxmi Sargara case, which is India's first case of annulment of child marriage. The due credit goes to Dr. Kriti, who had rehabilitated Laxmi after she ran away from her home after knowing that she was married at the age of 1 when her in-laws came to pick her up on her 18th birthday.
While Rajasthan is known for the prevalence of most child marriages in India, with the Laxmi case, it also became the first state where the annulment of child marriage happened for the first time. Moreover, currently, it is also a leading state for the maximum number of annulments.
Running the NGO since the age of 22, Dr. Kriti, has been vulnerable to various rape and murder threats that often come from several politicians and in-laws of the girls, who she tries to rehabilitate. However, she has been working selflessly to protect girls and women and says, "People will kill me just once, till then, I'll save more than 10 girls who need my help." Talking about her ambition, she further states, "I have lightened a small diya in a dark room and now, just waiting for the light to spread all over."
'All women deserve to be a beautiful bride'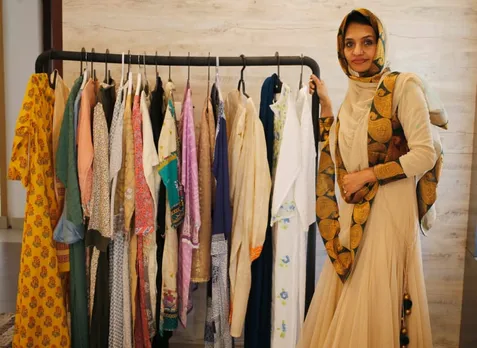 One would often find Sabitha saying the above line when she talks about her initiative of offering free wedding apparel to the underprivileged brides-to-be. It had all started back in 2020 when she got a call from a girl who was about to get married and was in search of bridal wear. Sabitha, who lives in Kannur, Kerala, put the request on her WhatsApp groups of friends and family. Fortunately, a lot of women came forward to help and donated their dresses.
Sabitha is the owner of a bridal boutique called Rainbow Women Boutique. And, even before the incident, Sabitha used to donate dresses to the brides. But the brides never had the option to choose their dresses. This made Sabitha open a boutique inside her home, attached to her bridal boutique to provide the brides with an option to select the dress as per their choice.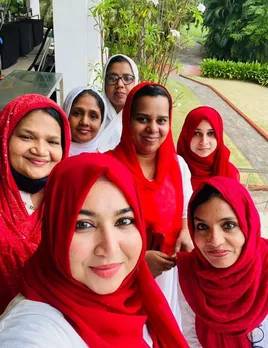 The reason behind opening the boutique along with her original boutique was that Sabitha did not want the underprivileged brides to be looked down on by the visitors. "Everyone has self-respect, even those girls who come here to take the dresses for free. I want those girls to come and take the dresses with dignity without people noticing them. Since the boutique is inside my home and along with the original boutique, one can not tell who is coming to buy the dress and who is not," says Sabitha with a smiling face.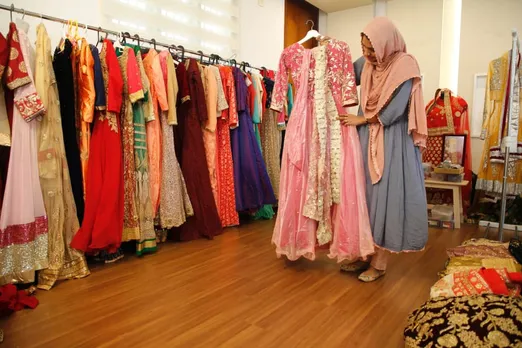 All thanks to her WhatsApp group, through which women from across Kerala came forward to take her initiative ahead and not just donated the wedding dresses but also opened branches in their respective homes. Similar boutiques are now present in various places across India, including Kannur, Kollam, Thiruvananthapuram, Kochi, Trissur, Mangalore, Alappuzha, Kasargode, Tirur, Manjeri, Calicut, Delhi, and Bihar. As Sabitha's husband, Abdul Nasar, works in UAE, she also gets donations from there through her contacts.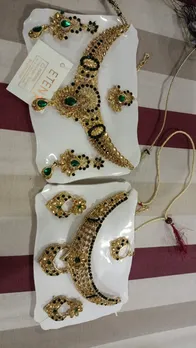 Not only this, after a bride produces a certificate or a written document from religious institutions like temples, mosques, churches that claim that she is going to be married, she can also pick the make-up products, footwear, bed sheets, kitchen utensils, and other wedding-related items from the boutique. However, Sabitha also sends these items through courier services on requests.
Recently, Sabitha, along with her husband, displayed around 10,000 dresses during an exhibition in Kerala. Talking interest in her initiative, many people also come to donate in cash, which Sabitha strictly refuses. "The day before yesterday (as per the conversation), a person came and said that he wanted to donate Rs. 10 lakh to Sabitha, but she told her that she would only accept donations in the form of dresses," says Sabitha's husband, Abdul Nasar.
In the last two years, Sabitha has given around 6,000 dresses to brides. "My life was good, but I was not satisfied before I started with this boutique. But now, I am happy like never before, and I am glad that I am in someone's good wishes," Sabitha says.
For the women who want to explore the world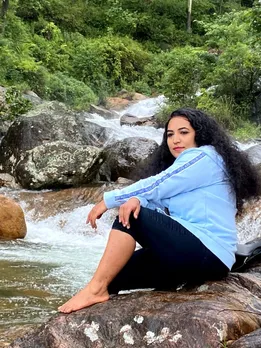 Galaxy Pandey, who hails from Mumbai, was always interested in travelling. However, as she was brought up, she realized that her parents were not very much comfortable with women travelling alone, instead they believed that women should get married after graduation. Even though Galaxy easily resisted the marriage, she could not take up her dreams related to travelling as much as she wanted. The fact led her to open Wander Womaniya - a travel company only for women, in 2018.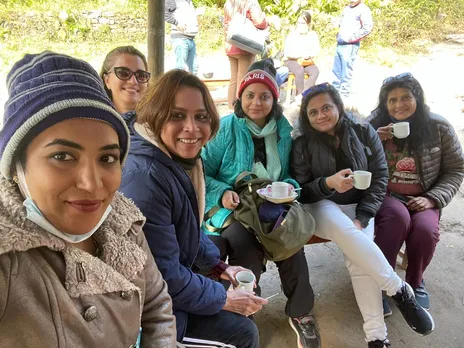 "Travel industry has been dominated by men for a very long time. We have always heard things like 'travelling is not girls', which can only be changed by us - women," says Pandey, adding that the major reason behind starting her company was to ensure a safe travelling space for women. As a matter of fact, apart from organizing various trips and treks for women, Galaxy, along with a co-founder also employs only women for various roles, where they not only do the office work but also lead trips.
Since Pandey has herself faced challenges from her family when it comes to travelling, she believes that an all-women team can become a motivating factor for other parents to send their daughters for solo trips. "My parents were hesitant every time they came across an incident of crime with women. Hence, I believe, my team can reduce the hesitations of parents who also go through the same situation," she says.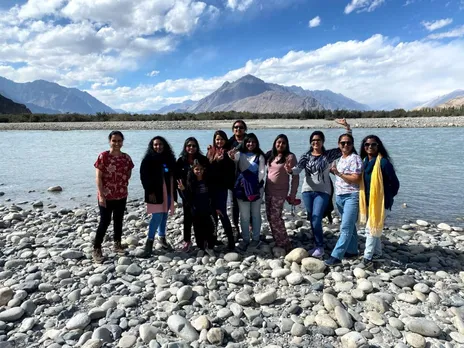 As a result, Galaxy Pandey has conducted more than 50 trips, including 10 international trips for women, in the past few years. Out of these, she has also led around 15 trips to various places.
Initially, Pandey could not even gather the courage to tell her parents about her venture. However, with time, and after her company got recognition by a popular newspaper, she told them about it. The best part is that now she manages all her parents' trips and also of their acquaintances! "I am just covering up for something I missed," she says.
For more such stories follow Local Samosa on Facebook, Instagram, Twitter, and Telegram