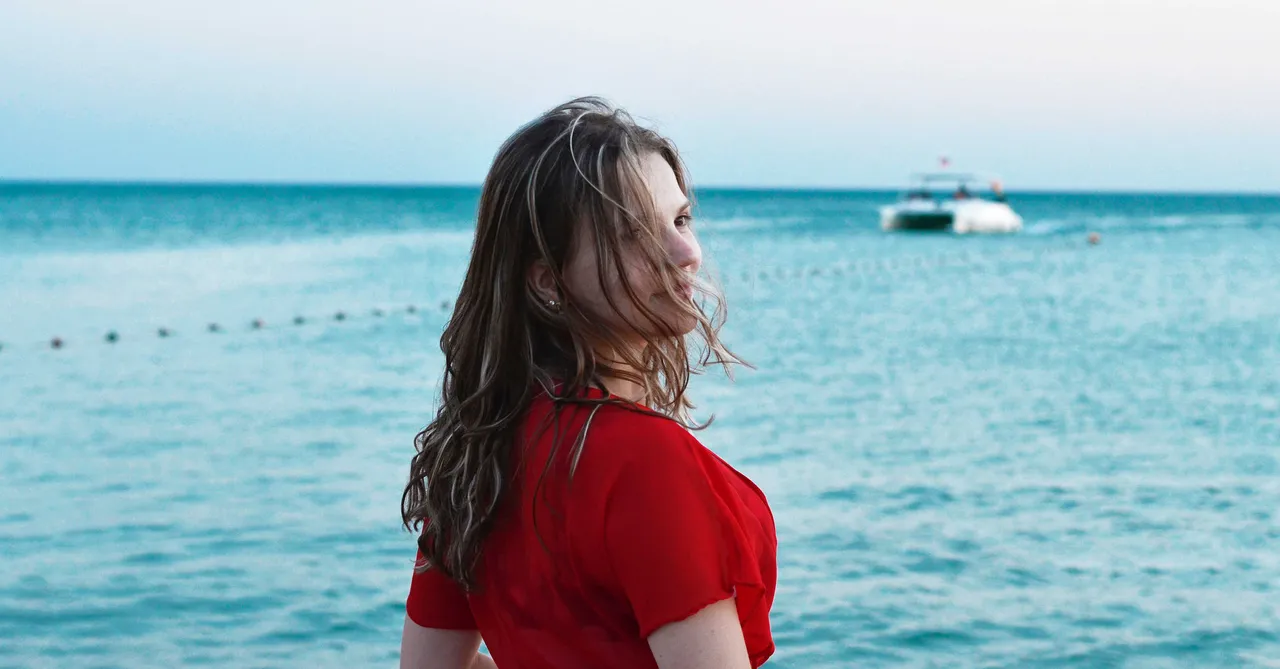 In a bid to highlight the ups and downs that come with women travelling solo, we tried to converse with a few solo women travellers from different parts of India, wherein they shared their experiences mentioning the fact that they have adapted themselves to all circumstances that come their way.
When Namrata Adhikary was on her way back to Agra from Fatehpur Sikri in 2016, she decided to stop at a cafe, which was nearby a bus stop, to pass some time till the bus for Agra arrived. Noticing that, a man appeared to her who was none but the cafe owner/the tour guide and asked Namrata if she was an Indian who, as per him, did not look like so. The question felt "weird" to Namrata as she believes that she has all the "attributes to be called an Indian". Along with other things that might come the way of women travelling solo, a feeling of discomfort when approached by strangers remains the same for a lot of women like Namrata, who called that cafe owner's presence "quite bothersome".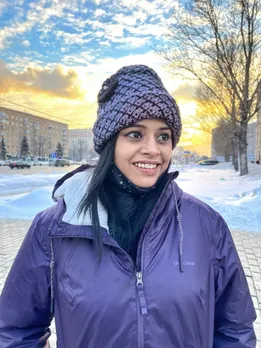 Even though Namrata, who belongs to Kolkata was not able to figure out the right bus for Agra and was running late as she had to catch her train to Delhi the same day, she refused to take the help of the man who offered to drop her to her destination. Not surprisingly, it is natural of a woman to be mindful of people, especially men, and their conscious and unconscious activities around, irrespective of the country they are travelling in.
A Mumbai resident Nikita Gupta encountered a similar incident in 2018 when she was visiting a place in Paris. The moment she got down at a station, she saw people selling a few items who asked her to buy too. For some reason, she did not feel comfortable and wanted to pass by those sellers. As she moved ahead, she crossed paths with two Indians and asked if they could guide her to the place she wanted to explore, only to know the area was not safe for women and that she should explore the "other side". "Taking into my intuition as well, I took a metro and left the place immediately," Nikita says.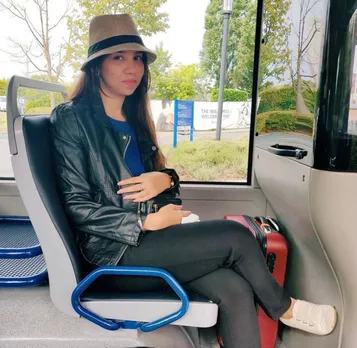 Parvinder Chawla, on the other hand, who has solo travelled 59 nations, all in her wheelchair, decided to stay calm and take the night as a "challenge" back in 2018, when she had to cross a lane full of bars and men roaming around in Rome. "I was searching for the hotel that I had pre-booked, but I happened to reach the bar lane. I already knew that Rome was not a place to be out late at night, but I had no other choice. The place was scary but what is not for women," says the 52-year-old who reached the hotel safely after a while.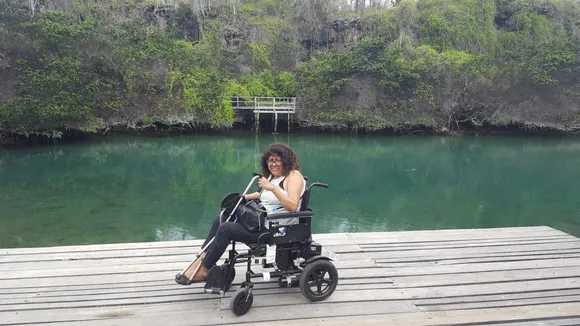 Due to suffering from rheumatoid arthritis, Parvinder is wheelchair-bound from the age of 22. Many times, she says people have to lift her or hold her to help her out. "I make sure to hold myself from my hands aiming to cover my breasts so that the men who come for help just get to hold me through my arms and not my body," she adds.
Battling stereotypes
Apart from the fear of harassment, it is likely for women to face gender-based stereotypes about activities like travelling and hiking. Minal Panta, who belongs to Chopal, Shimla, has been exploring the Himalayas for the last eight years. But it was never so easy for her. She had, quite often, come across people who had undermined her capabilities and courage and suggested not to proceed with adventures.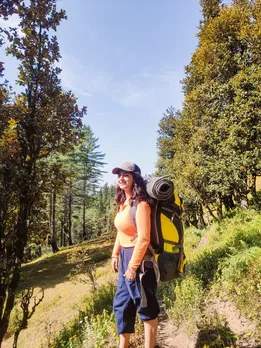 It was also not uncommon for her to get condescending remarks from her relatives. "When I joined Madpackers (a hostel in Manali) as Experience Manager, one of my relatives said that such jobs are not meant for females. Another relative went on to label me as 'tour guide' in an insulting way because I also lead treks, as part of my job," says Minal, who is currently residing in Manali. What keeps her going is her never-ending urge to explore the places and the support of her parents.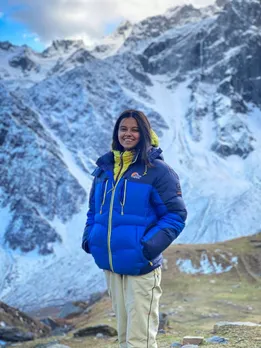 Even Jhanvi Bhatt was brought up in an environment where "men were taught to invest in their future while women were conditioned to engage in household chores", let alone women travelling solo. But it was not for Jhanvi, the Mumbai resident, to blindly follow the "norms" and she went ahead choosing life for herself, and that was seeing the world - alone. "It is an unfortunate truth that women have to be far more careful while travelling as compared to men. People labelled it as a mistake. But I chose to go with what I believed, I chose to conquer the mountains of my life, I chose to explore my limits," she says.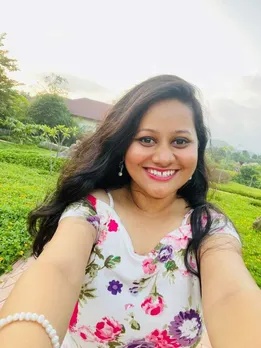 Unlike Minal, whose parents supported her to make her decisions, Indian parents are mostly hesitant about their daughters travelling alone out of fear of safety. And there is no doubt that the statistics related to crime against women happen to back their fear most of the time. While there is no other way out than convincing the family, Prajakta Surve, another solo traveller from Mumbai, mentions that one can convince them by sharing the details and plans. "Our parents want us to be safe. So, keep them updated about your whereabouts, stays and you should be good to go," suggests Prajakta, adding that one must trust their intuitions too while travelling.
Hunting toilets
Back in 2010, when Ladakh had not received the popularity as a tourist place that it enjoys now, Prachi Garg and Himadri, the sisters and travellers from Delhi, were roaming around a riverside when Prachi felt the need to pee. Due to the unavailability of any urination facility around, Himadri thought of creating a wrap-around Prachi with the bedsheet the duo had carried with them so that she could easily pee. The idea came to her by remembering the scenes at ghats where women often put saris to cover themselves while bathing. Although Parchi now remembers the incident with a good laugh, she does not forget to mention how washrooms are great trouble, especially for women travelling solo.
Recently, while driving her way to Delhi, Parvinder Chawla, also had to stop her car on the road to take out her urination device and pee as there were no other options available. The ease resulting out of various substitutes of urinal facilities, however, does not solely suffice the needs of toilets, making women vulnerable to fall for various hygiene-related ailments.
First-hand experiences
Solo travelling gives a lot of first-hand experiences, as another traveller from Delhi, Adhwan Kapoor, says. And she has a reason to support her statement too, which dates back to February this year when she had boarded a flight from Delhi to Mumbai for a solo trip to Goa. Unfortunately, on receiving her bag from the luggage belt in Mumbai, she noticed that her bag was broken.
Without any further delay, she went to the airline's baggage counter to check what could be done. "They apologized and probably expected me to say 'oh, of course, it's fine', but I was not going to leave like that. I was travelling solo and there was no way I was going to carry around a broken bag for the rest of this journey," Adhwan narrates the incident. As per her, the airline offered to give her ₹2000 to get the bag repaired, but it was not much help for her. After 2.5 hours of what started with politely talking, then worriedly explaining, angrily shouting, and ended in helplessly crying, Adhwan got the manager on board to give her a spare bag and get her original one repaired and sent to Delhi.
The bag that was given to her, turned out to be in the worst condition, which Adhwan says, might have been used to keep files, but since she had no other option, she took it. "Never thought I would have to do this, but I kept my clothes in a garbage bag, which I then put in the bag they gave to me," says Adhwan. But what she cannot forget is how she handled the situation on her own by not giving up. "It is such a liberating experience to depend on your own self for everything," she adds.
Never-ending precautions
"There is a little amount of fear. As a woman, I would not be comfortable going out for a walk and enjoying the cool breeze at the ghats after a certain time at night. Maybe a man would have that freedom. I will also be extra careful about the way I would dress. I would not want to attract any unwanted eyes. A man probably doesn't have to think about clothes much," says Emon A, a Bengaluru resident who will be travelling to Varanasi soon.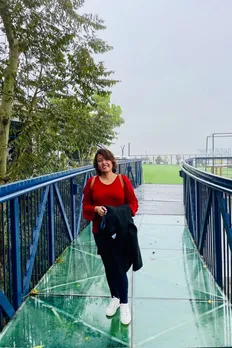 Since she will be travelling solo after a long time, she has made sure to read as much as possible on the internet about Varanasi to understand the culture of the place. Her flight will be landing during the daytime. She has also checked the distance and taxis/cabs available from the airport to the hostel where she would be staying. To be able to enjoy the boat rides at Varanasi, she has also taken the phone number of a boatman from a friend while making sure she also has a few emergency numbers on her speed dial. She has also decided to update her location to her family every few hours.
"I have spoken to a few women I know who had been to Varanasi recently and they have assured me that it is completely safe, and that one only needs to keep the senses alert and trust the instincts," Emon says.
Nevertheless, the challenges and the precautions, it is evident that more women have come to conquer the space of solo travelling in the past few years. Possibly, that could also be one of the reasons for all the women, who are part of this story to claim that it is not "as challenging as it seems". In fact, for an introvert like Pradipty Gupta, who hails from Delhi, travelling has helped her overcome various other challenges in life. Unlike before, she does not hesitate to talk to people, make new friends, and most importantly, ask for her favourites from liquor shops! For her, travelling has changed her entire being for good.
We hope these stories from women travelling solo give the motivation to those who are still speculating to open their wings wide and fly high, as they say, the sky is the limit!
For more such stories follow Local Samosa on Facebook, Instagram, Twitter, and Telegram