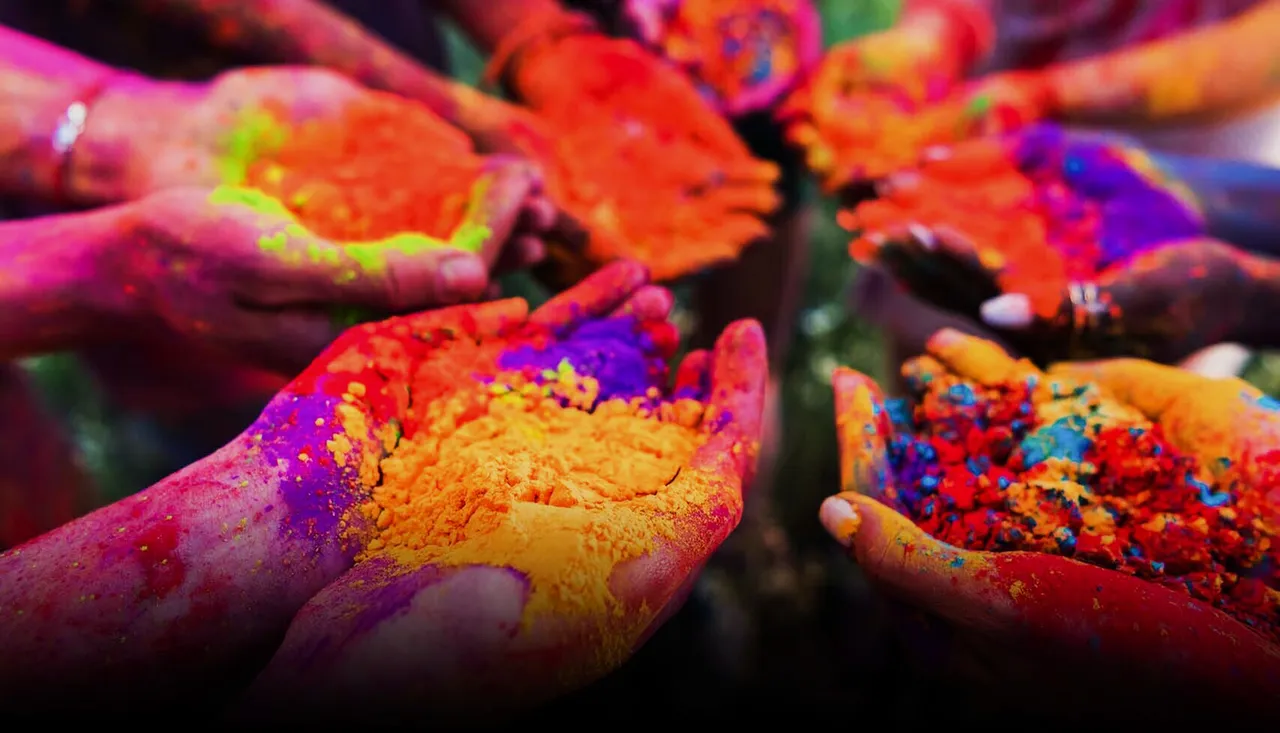 Your Holi celebrations will be incomplete without these holi essentials so order them to make your Holi safe, memorable, and fun!
Holi is a beautiful festival and we can't wait to get drenched in organic colours, gobble up sweets, and do everything that this fun and colourful that this festival calls out for. But to make it smooth and perfect, you need to have these Holi essentials at your place. Keep reading and do your Holi checklist a favour by ticking all the boxes and ordering these Holi essentials online.
1. A colourful T-shirt from Khankudi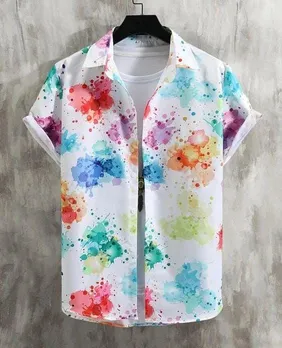 We all have our Holi photoshoot right before we play with colours. And, so this pretty cotton shirt is a must-have. You will look great as it gives out the Holi vibes. Also, as it's cotton, it'll be perfect for your Holi Khelo session and will keep you easy and breezy throughout the day.
2. A colourful Holi Box from Nirmalaya
Make your Holi safe and sound with these bottles of organic gulals. Made from dried flower petals, turmeric, neem, and Palash, these herbal Holi colours will help you enjoy Holi without worrying about rashes, skin irritation, and hair damage.
3. Pre and Post Holi protection kit from Green and Beige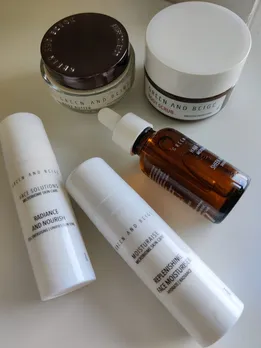 Even though you are using organic colours, it's important to still take care of your hair and skin. Green And Beige offer a range of shampoo, gel cleanser, moisturizer, scrub, body butter, and haircare oil. It will help prepare your skin before and repair it post-Holi session. Remove the traces of colours and do some exfoliation to get the post-holi glow!!!
4. Holi snacks from DrinksDeli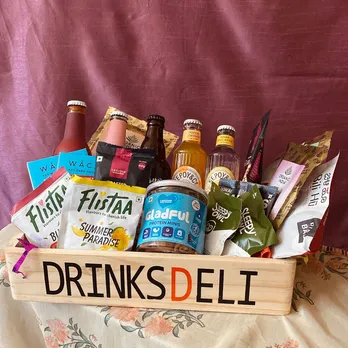 Festivals are also about good food, snacks, and drinks, right? And, so this box is a must-have as it comes loaded with healthy snack options, energy drinks, sweets, and chocolates. It's a full pitaara that'll keep you happy and full throughout the day and especially when you are playing Holi.
5. Thandai drink mix from Two Brothers
What's even Holi without a chilled glass of Thandai, haina? (Well, many chilled glasses, right?). Complete your Holi celebration with this ready-to-use powder mix of dry fruits, nuts, and seeds that will be perfect if you have a Holi get-together at your place and don't want to waste time making thandai for guests.
6. Holi props and decor from Theme My Party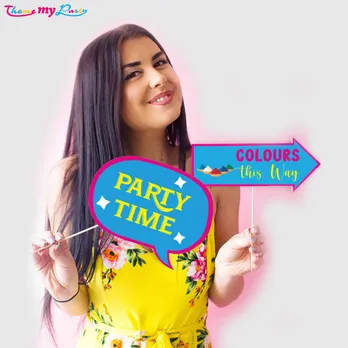 Shower some colours at your place and make it look Holi-ready with fun Holi props and home decor items. Meesho has a good range of colour bombs, props, fancy balloons, decor items, and everything you'll need to decorate your place. Shop and make it all colourful!!
7. Thandai Chocolate from Paul & Mike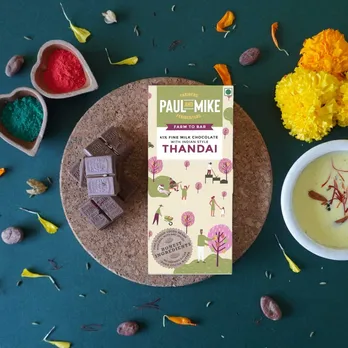 Along with Gujias, Thandai, and other sweets, treat your guests to something unique this year. This Thandai chocolate is made with nuts, seeds, and spices and looks nothing but yummy. Take your Holi sweets to another level and serve your guests and dear ones these cool chocolates.
8. Happy Holi celebration cards from Half Cute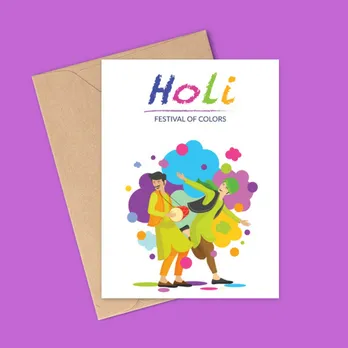 Cards do hold a special place in our heart and so if you are planning to invite your friends over or just simply wants to wish them a very happy Holi, send them these cute and colorful Holi cards by Half Cute. You can send them a personalized e-card or go old-school with a customized folded card.
For more such stories follow Local Samosa on Facebook, Instagram, Twitter, and Telegram.