Quitting smoking can be very difficult, but it is not impossible. You can use a "smoking cessation" product proven to help or register yourself in these no-smoking programs. Go ahead and take efforts to quit smoking because it's time you leave this life-threatening habit. 
Smoking can become an addiction and can affect your body in terrible ways. This pass-time activity is dangerous, and its casual intake can be life-threatening. "It starts with a casual smoke which then increases in the frequency and then it becomes an addiction. When the smoke goes inside, it leads to a stress-free sensation for a minute or so, and that's why, the person keeps smoking", says Dr. Vikas Oswal S, a Chest Consultant, National NTEP (RNTCP) trainer, and Governor – Mumbai Head, Chest Council India. Thus, it's time you quit smoking, and here's what you should know about it:
It's legit injurious to health!
This satisfaction and calm of a minute can lead to cancer of the mouth, lungs, and other serious diseases such as Bronchitis (inflammation of the lining of your bronchial tubes, which carry air to and from your lungs), and chronic obstructive pulmonary disease (COPD). "The cells do get multiply very quickly when you smoke. For example, in normal circumstances, they are multiplied in the ratio of 10 let's say. But after smoking they start multiplying by the ratio of 700.", said Dr. Vikas.
If you've been smoking for more than 10 years, there is a very high risk of you getting tongue cancer, vocal chord cancer, COPD, recurring pneumonia, and much more. " If it's more than 10 years, you can get COPD and even if you quit there will be problems like fatigue, breathlessness that you'll face. There can also be a lot of cough with phlegm and such people are bound to get respiratory tract infection and pneumonia. If you don't quit even after say 15-20 years, you can develop lung cancer and it will affect the other parts of the body, too", he further commented.
Planning to quit smoking? Keep Reading
Though there are many rehab centers and cessation programs that will help you get rid of this addiction, here's one thing you need the most. "Whatever your physician is going to give you, it'll not work unless you have made your mind and have a serious intention of quitting it", he said.
Consistency is another important factor. After leaving smoking for a month or a couple of weeks, you get withdrawal symptoms, where your body asks for nicotine or the stimulation it causes. "You can curb them with nicotine gums like Nicotex. There are many other brands under Cipla that you can also try. You can also get help from Rehab centres. There's one such centre in Masina Hospital and another in KEM hospital. Other than these two, there are many no-smoking programs that are being run and you can surely reach out to them for help", said Dr. Vikas.
This March, be a healthier person by quitting the habit of smoking and empowering your lungs and body. Various no-smoking programs by the government and private organizations are ready to help you get rid of this bad addiction as well as some medically proven drugs.
1. Nicotex
Nicotex is a nicotine gum that helps you quit smoking using the principle of Nicotine Replacement Therapy (NRT). Find out your smoker profile on their website, and they will help you select the right package. There are also many videos where doctors and experts will guide you about quitting. So, do check their website.
2. Quit Tobacco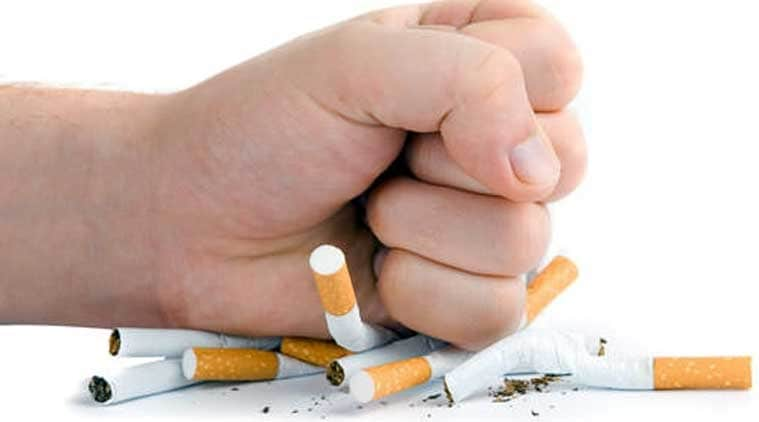 Quit Tobacco is a government portal by the Ministry of Health and Family Welfare, and is an initiative for utilizing mobile technology for tobacco cessation. If you want to quit smoking and tobacco, you can register yourself, and the portal will constantly be connected through text messages and will keep on sending relevant information suggested by the counsellers and doctors.
3. ICanCaRe
Innovative Cancer Care and Rehabilitation Pvt. Ltd. (ICanCaRe) is a health tech start-up working in the field of cancer prevention and rehabilitation. Their Quit Tobacco Program is run by certified tobacco cessation specialist doctors. If you want to quit smoking, then enroll in their program and get flexible telephonic / video one-to-one consultation from a doctor. They also provide medication and nutrition as required, along with 24×7 assistance through call/WhatsApp.
4. Smotectprogram
Project Happiness was founded by Gurseet Singh, who saw the plight of smokers who were unable to quit despite multiple attempts. Thus, he started Smotect to alleviate their addiction by undertaking clinical trials and extensive research. Through his program, he has helped over 2000 addicts to date, and there are many videos on his website featuring the success stories that will give you the needed motivation.
5. Let's Quit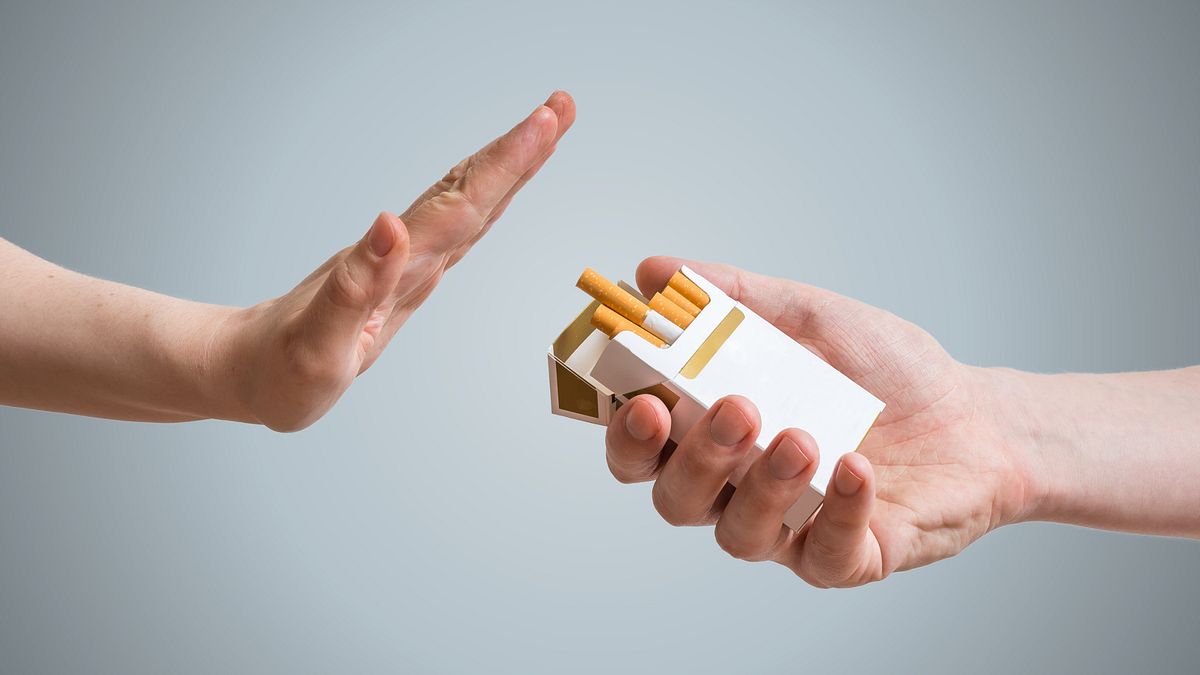 With a motto of Tobacco-Free India, Let's Quit is an Anti-Tobacco Center aiming to bring back healthier people to society. It offers a holistic treatment with homeopathic medicines as well as counseling to patients addicted to smoking and its consequences. Note:  They have three centres located in Thane, Mumbai & Pune. 
For more such stories follow Local Samosa on Facebook, Instagram, Twitter , and Telegram
Comments
comments