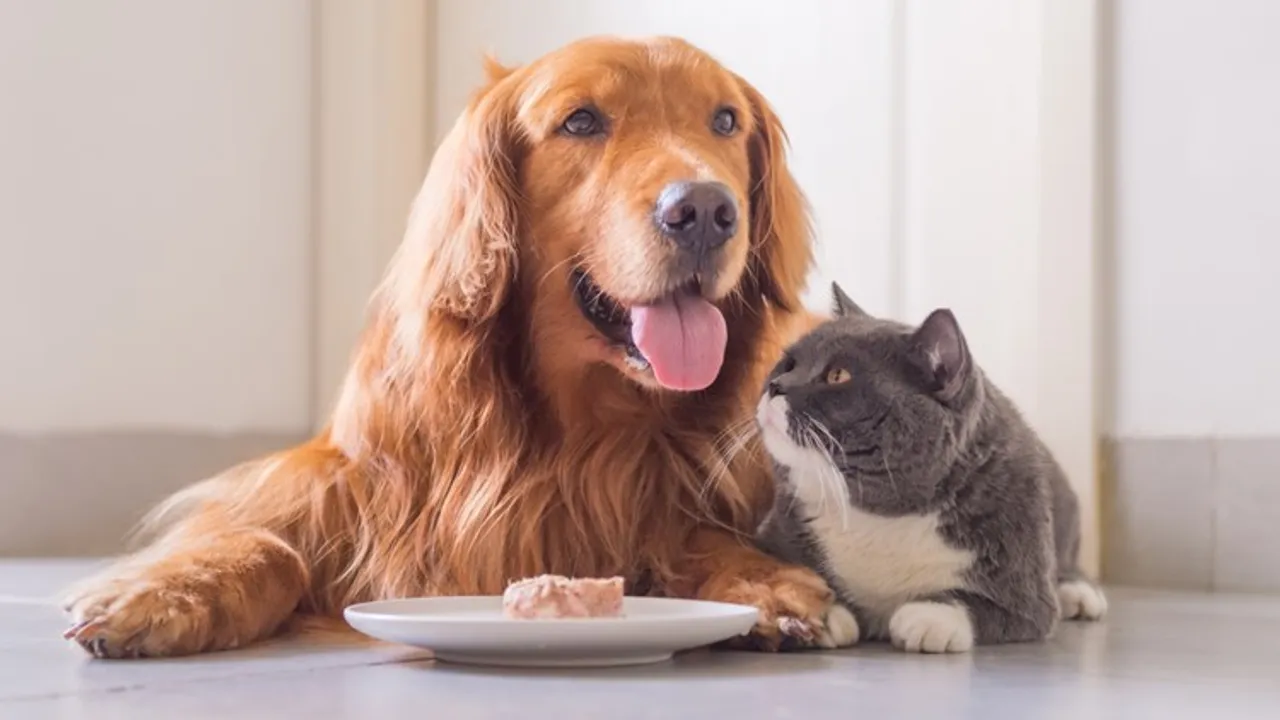 Having a pet is a lot of fun. But it is also difficult to go out for dinner and leave your pet home. If this makes you worry as well, check out Pawfect: the pet-friendly cafe in Jaipur, where you can dine with your furry friend, order cakes for your pet's birthday, or just come over to play with Pawfect's in-house pets.
Are you planning to go out for dinner tonight? Booked the table, getting ready, and are about to leave when you realize you have a furry friend whom you can't take along. Ultimately, you can only order food at home or eat the pickup food in the car. But with a growing tradition of pet-friendly cafes, Jaipur also has one of its own now. Check out Pawfect, the pet-friendly cafe in Jaipur, where you can dine with your furry mate.
Pawfect by Priyamvada Vijay
Located in the vicinity of Raja Park, Pawfect-The Pet Cafe was started by Priyamvada Vijay in January 2021. This pet cafe and bakery is the place for your pet to roam around freely, have their own delicacies from the exclusive Pet Menu, and mingle with other pets. It was a personal concern for Priyamvada to leave her pets at home if she wanted to go out to a cafe or restaurant because pets aren't allowed at human dine-in places. So, taking inspiration from other pet-friendly cafes she had seen on her various travels, she started her own in Jaipur. Pawfect welcomes you to bond with your pet and them to bond with other pets as well. And of course, you can enjoy good food at affordable prices. Through their Instagram, they also share tips and knacks for better hooman-pet relationships.
Simba, Boozer and Smush Ball
Having a pet is not a requirement to come to Pawfect. You can either bring your own pet(s) or just come over and spend time with the host's pets - Simba, Boozer, and Smush Ball. If you see a pug sniffing you, that would be the adorable and lazy pug 'Boozer', while the naughty cotton ball would be the chow chow named 'Simba', and then there's the sweet Persian cat 'Smush Ball'. These hosts with paws will give you plenty of snuggles and cuddles that you wouldn't want to go back home.
Menu for Hoomans and Pets
The most unique thing about Pawfect is its wide menu for humans and a separate pet menu. You can binge on cheesy pizzas, pasta, and other things while your pet enjoys delicacies like Pawsta, Pizzaw, Rice Bowl, Protein Bowl, and Peanut Butter Toast. All pet foods are made with vegetarian pet-safe ingredients. You can also place orders for customized cakes as per your pet's dietary requirements from Pawfect's bakery.
Where: 44, LBS College Marg, Gurunanakpura, Raja Park, Jaipur
For more such stories follow Local Samosa on Facebook, Instagram, Twitter, and Telegram.