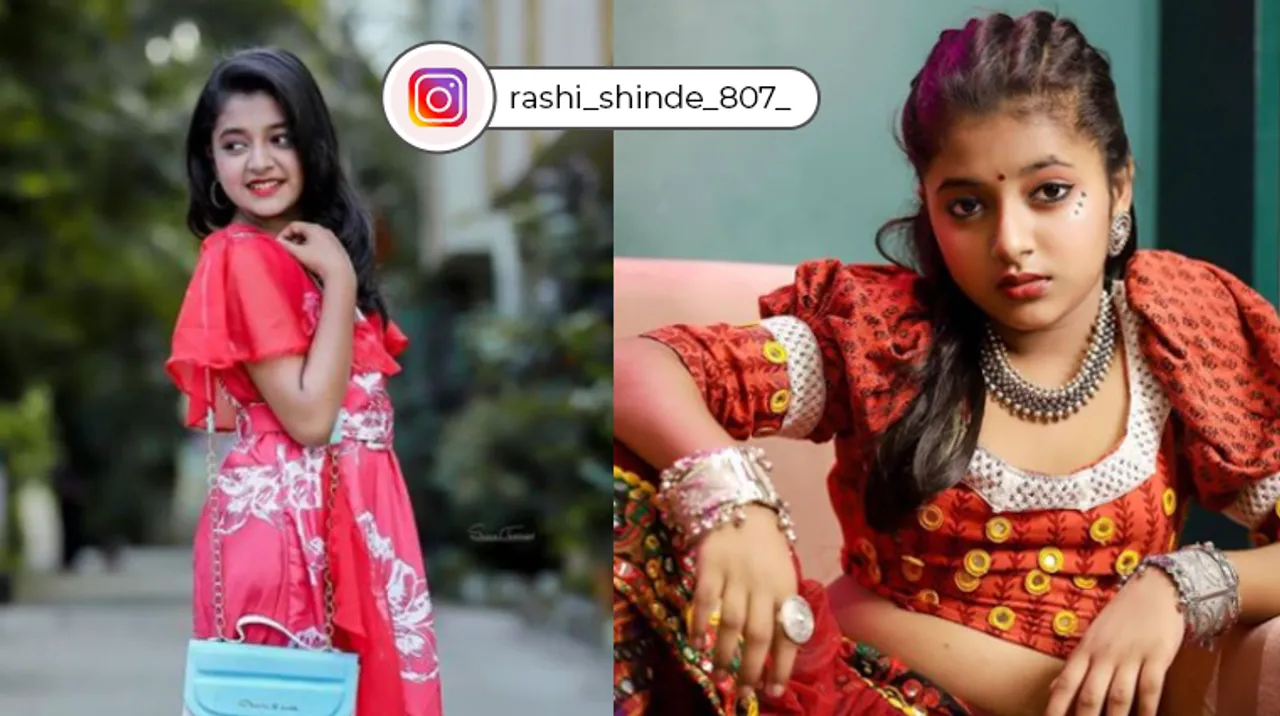 Rashi Shinde is a 12-year-old content creator who has over 10 million followers on Moj and 100k+ on Instagram, and even Ranveer Singh has retweeted her video calling her Choti Deepika!!
Mind-boggling expressions, perfect lip-syncing, fantastic dance moves, high energy, and a lot of entertainment are some words that describe Moj creator Rashi Shinde's work, who's just 12 years old! She is popular for her dance and lip-syncing videos, which has even caught the attention of the Bollywood heartthrob Ranveer Singh. He recently retweeted one of her videos where Rashi Shinde was lip-syncing a scene from Ram Leela.
"I felt amazing. I have seen his movies and he is my favourite actor", said Rashi Shinde, while for her mother, it was something which she never ever imagined to happen. "People at least dream about such things but in our case, we never even thought about achieving something like this", said Ashwini Shinde, Rashi's mother, who's the inspiration and the reason behind all of her work. The duo stays in a small, remote village in Shirdi, where people are conservative. But, that never stopped Ashwini from giving Rashi enough freedom and motivation.
"My mommy used to make videos for social media, and initially, I did not like it much. I was just 7 at that time, and I used to watch her make such videos. One day, she wasn't able to shoot properly, and there was some kind of a problem, so I told her I coulda help her. So, we shot a video and people loved it. After which, my parents allowed me to make more such videos", said Rashi while talking about how her journey as a content creator began.
Rashi has been making videos for the last 3 years, and it was 2020 when she joined Moj. Today, she has over 10 million followers on Moj and more than 100K on Instagram. Her reels are so much fun to watch. There are songs from the 90s era that she recreates through dance and lip-syncing. You will also come across all the trendy songs and Rashis' take on them is great and another reason for her popularity.
"I was a huge fan of Kajol and Madhuri Dixit in my childhood and I still love their songs, so I ask Rashi to make videos on them. I think her expressions, makeup, and everything just looks great when she acts on these songs. Un gaano'n pe Rashi bohot Jachti hai", explained Ashwini.
There's no doubt that Rashi is a really good dancer, and with her fine expressions, she can rock any song you give to her. For the trendy and new songs, she does her own research and comes up with ideas, while for the old songs her mother, Ashwini, helps her out. She's also Rashi's makeup artist and helps her get ready for the videos. But it isn't that easy. This mother-daughter duo leaves their place and drives on a two-wheeler to Shirdi every time they have to shoot something. It takes an entire day and almost drains them by the end of it.
"I take her to Shirdi on my scooty and then we get ready at one of my friend's homes. As it eats up an entire day, we shoot at least 10-15 videos at times. Shooting a video is another stressful and tiring thing but we still enjoy it", said Rashi.
Currently, Rashi is studying in a school and says online teaching has really given her time to make videos. She equally loves both- her studies and her passion and wishes to learn dance from an expert. "I love dancing but we don't have any dance studios here. I have learned it online by watching other creators. But, it's my dream to go to Mumbai and learn dance", she further mentioned.
And we'd be more than happy to see her dance and even act in movies. Rashi even plans to become an actress, which is not just her wish, but also her mother's dream. "It was her mother's passion and she wanted to become an actor and dancer. But unfortunately, it did not happen. Acting and dancing run in her blood and she definitely got it from her mommy. She has become her mother's voice and is even better than her at times. Their chemistry is great", said Rashi's father before leaving us with happy goodbye.
For more such stories follow Local Samosa on Facebook,  Instagram,  Twitter, and Telegram.