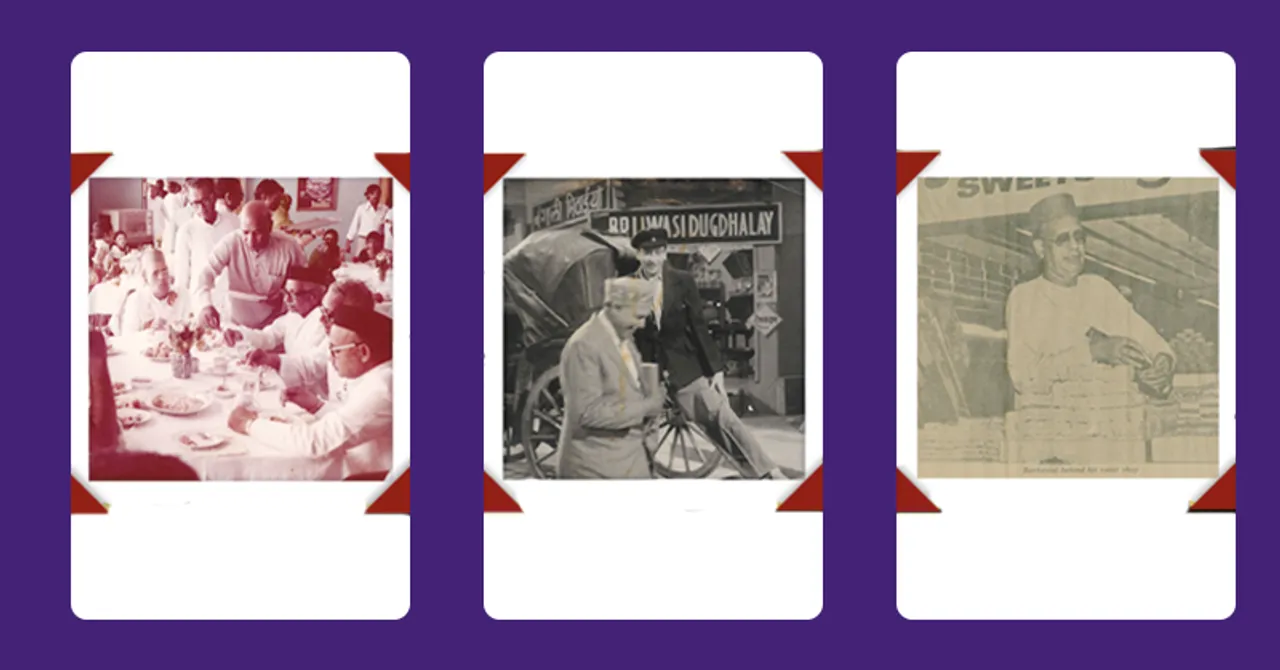 Visited even by the legendary actor Raj Kapoor, Brijwasi Sweets was once a Bhojnalaya which was started by Shri Ramswaroop and his son Shri Bankelal Goyal in 1946, and today, it has become a household name among the people of Mumbai.
For the last seven decades, Brijwasi Sweets has been serving people with its delectable sweets. But did you know it wasn't a sweet shop initially? Started by the father-son duo, Shri Ramswaroop, and Bankelal Goyal in 1946, this sweet shop was established first as a bhojnalaya. People would come here to enjoy its lip-smacking vegetarian thalis and piping hot gulab jamuns. These gulab jamuns were offered to diners at the end of the meal and were such a big hit that the bhojnalaya soon became a Mithai shop. It has even been visited by the legendary Raj Kapoor and is a popular sweet spot in the city.
"It was a Bhojanalaya back and would be crowded then too. One day, they started serving gulab jamuns with the food and people loved it. Gradually after a year or two, the owners turned it into a sweet shop. Today we have outlets all across the city", says Dharmendra Rai, marketing manager of the Colaba outlet.
Through the 76 years that have passed, Brijwasi Sweets has established itself as one of the city's best sweets and savouries confectioners and retailers. That small piece of mithai is now a household name and a favourite among Mumbaikars. "We've been changing with time. We started off with the basic sweets and later whatever people demanded, we offered to them. Also, we have incorporated snacks and other savouries that are not only tasty but also healthy", he further added.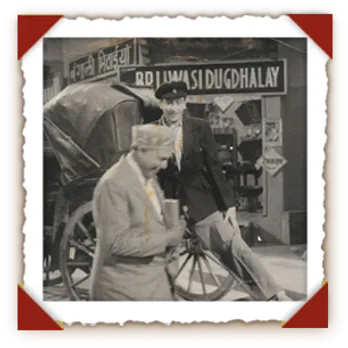 Making 20 kgs of sweets everyday
We were in the Colaba outlet when this conversation was happening and were surprised to know that this outlet too, was over 60 years old. "Here we make at least 20 kgs of mithais every single day. The ingredients are fresh and we source them from our vendors in the city. The customers have been loyal and there are many people who've been visiting us for the last 20 to 25 years", said Mr. Rai.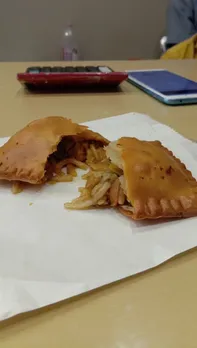 The shop welcomes you with a warm smell of sweets and snacks. The place is clean, bright, and the colorful sweets would definitely want you to try something. Other than the mithais, the fried snacks are also worth your bite. We are glad that we tried their piping hot Chinese pockets as they were just the perfect chai time snacks. Other than that, there are also various options like roasted cheese puffs, Wasabi makhana, and much more on their shelves.
"People love us for the quality we provide. They also have a firm belief that we sell out the freshest products and so they keep coming back. If you are here you should definitely try our kalakand, motichoor laddu, golden cake, and matar ghughra", he further mentioned.
For more such stories follow Local Samosa on Facebook, Instagram, Twitter, and Telegram.