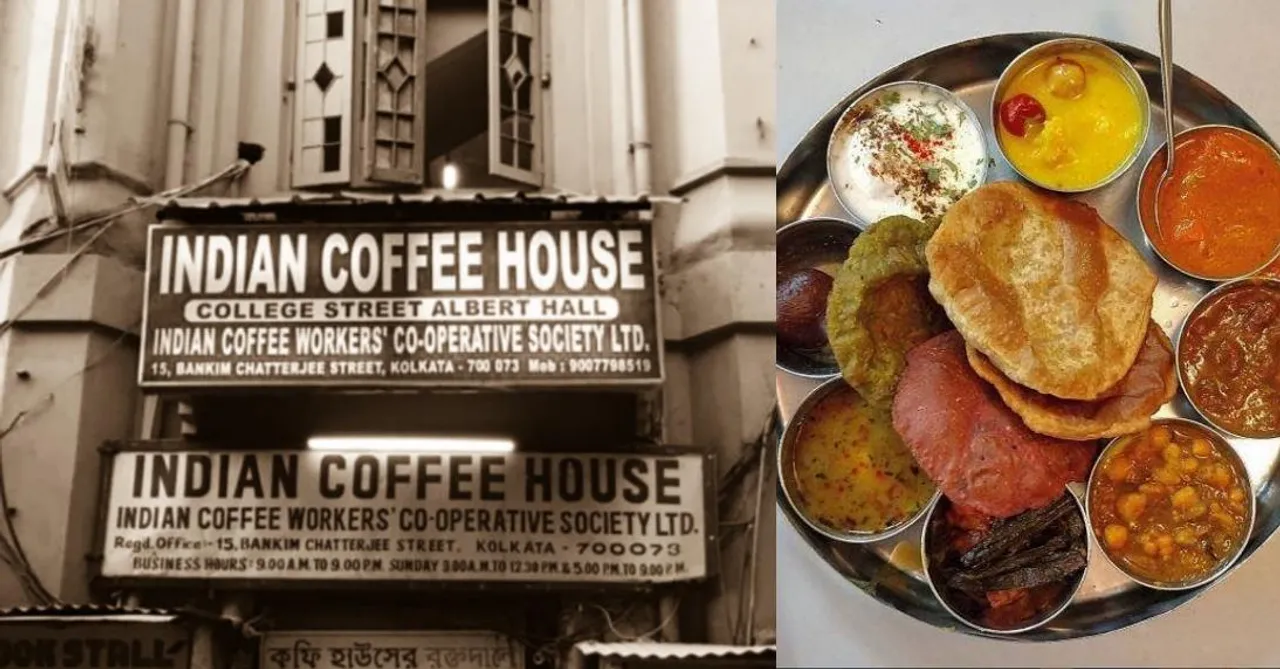 India is home to some decades-old eateries where time has frozen. Celebrate the 73rd Republic Day of India by visiting these Indian eateries standing strong from eras and delving into the timelessness of Pre-1950 India.
With India's 73rd Republic Day just around the corner, nostalgia is sure to kick in. Visiting South Indian restaurants with grandparents for breakfast, stocking desserts and sweets from old colonial bakeries, and feasting with mouth-melting kebabs, food sure is the way to revisit memories. So pause and rewind to the old times by treating yourself at these Indian eateries established in the Pre-1950s that serve delicious Indian food.
1. G Pulla Reddy Sweets
In 1948, a young school dropout named G. Pulla Reddy came to Kurnool to set up a sweet shop in the then capital of Andhra Pradesh. This dream of young Pulla Reddy is today known as the ever famous G. Pulla Reddy Sweets. With 74 years in this business and counting, this sweet heaven manufactures authentic ghee-made South Indian sweets and snacks. From the very first store that Pulla Reddy opened in Kurnool, he focused on quality and made sweets with the purest ghee available, which makes its sweets unbeatable.
The oldest sweets on the menu are Khova Puri, Badushah, Soan Patti, and Mysore Pak. This iconic sweet shop is also home to Pootharekulu or paper sweet, a clever sweet where sugar, rice flour, and ghee are used to make a paper-like sweet that you can eat!
Outlets: Kurnool, Hyderabad, Madhapur, Secunderabad, Kondapur, Vanasthalipuram, Madeenaguda, Bengaluru
2. Ratna Cafe
Entire Chennai makes idli sambhar, vadai, dosa, pongal and chutney, but a man from Mathura established the most delicious South Indian restaurant in Chennai and reinvented sambhar with a unique taste. Jaggilal Gupta, a Mathura local, travelled 2000 km to Chennai and founded the Ratna Cafe in 1948. This place is all about nostalgia, and people who have eaten here in the 1950s now bring their grandchildren here. While most people come here to savour the rich sambhar, Ratna Cafe has also popularized its basundi, ras malai, and rose and badam milk.
Outlets: Triplicane, Adyar, Kilpauk, Mylapore
3. Bombay Sweets
Gurudayal Sharma, a traditional sweet maker from Mathura, Uttar Pradesh, migrated to South India in the 1940s and eventually settled down in Thanjavur. In 1949, he started out as a small truck shop, near the Thanjavur Railway Station, and later established his own eatery, which is today known as Bombay Sweets. Sharma believed in using the best quality ingredients for his sweets and romanticized sweet making at each step. Since 1950, Bombay Sweets has been a constant snack destination for both locals and tourists in Thanjavur. Its most noted delicacies are Dry Gulabjamun, Chandrakala, and Suryakala.
Thanjavur Outlets: Old Bus Stand, Mangalapuram, Railady Shop-1, Railady Shop-2, Railady Corner, Muthu Nagar, New Bus Stand, RR Nagar, Nanjikottai Road, Rajappa Nagar, VOC Nagar, Sastra.
Outlets: Pattukkottai
4. Sri Sagar
If you are a masala dosa and coffee breakfast person, you definitely cannot skip this eatery. Formerly known as Central Tiffin Room, Sri Sagar is still old-city charming with its marble-like topped tables. Sri Sagar was started in the 1920s by YV Subramanyam and his brothers. It opens its doors to food lovers from 7.30 am to 12.30 pm for breakfast, and from 4 pm to 9 pm for snacks and dinner. This Indian breakfast nook is best known for its benne (butter) masala dosas, poori sagu, Mangaluru bajji, and filter coffee.
Outlets: Margosa Road, Malleswaram, Bengaluru
5. Chitale Bandhu Mithaiwale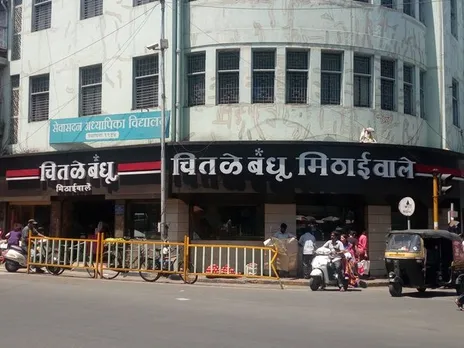 Late Shri Bhashar Ganesh Chitale started a milk distribution business in Bhilawadi, Sangli district of Maharashtra, in 1939. Two of his sons, Raghunath Chitale(Bhausaheb) and Narsinha Chitale(Rajabhau), later established Chitale Banshu Mithaiwale in 1950 as a subsidiary of their father's business. This mithaiwale dealt with namkeen, sweets, and savouries. They are best known for their Maharashtrian namkeen: Bakarwadi, chivda, farsan, gathi, and shankarpali. Most popular sweets include pineapple and almond halwa, burfi, sweet rolls, peda, laddo and jalebi. Now a big Indian snacks enterprise, they also export its varied range of products to countries across the European Union, the USA, South East Asia, and Australia.
Outlets: Pune, Ranje, Pimpri-Chinchwad
6. Karachi bakery
Karachi Bakery is an absolute emotion for Indians. As one of the finest pre-1950 Indian eateries, this bakery was founded by Sri Khanchand Ramnani, a Sindhi Hindu refugee who migrated from Karachi to Hyderabad in 1947 during the partition of India. Ramnani brought with him the flavour of Karachi and dedicated it to its infamous fruit biscuits, dil kush, and plum cake. Today it is a chain of Indian retail bakeries and has emerged as a 'true icon of Hyderabad baking'.
Outlets: Hyderabad, Bengaluru, Chennai, Mumbai, Delhi.
7. Shree Thaker Bhojanalay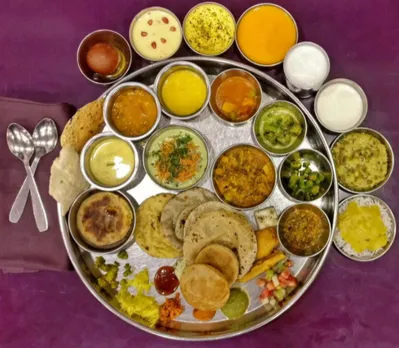 An anytime go-to place with good homely Gujarati food at affordable prices, this is the true definition of Shree Thaker Bhojanalay. Located in Mumbai, this eating house was established in 1945 by Maganlal Purohit and has served delicious Gujarati food ever since. The special 'Unlimited Thali' is a royal feast assorted with glasses of buttermilk, farsan, dhoklas, bhajis, rotlis, rotlas, bhakris and bhakras, undhiyu, puris and puran polis, sweet dal, khichdi, lackho dal, rice, pulao khichdi, papad, pickle, and sweets. Shree Thaker Bhojanalay is an honest food experience with endless refillings.
Outlets: Fanaswadi, Kalbadevi.
8. Bademiya
Bademiya is a timeless seekh kebab eatery that no Mumbaikar can budge. Mohammad Yaseen moved to Mumbai from Uttar Pradesh when he was 13 years old and became a butcher. With ₹20, he started a late-night food counter at Apollo Bundar for naval officers living nearby. Later a fine dining restaurant was also started at Horniman Circle. But the experience of eating freshly tandoor-made kebabs near the Taj Mahal Palace Hotel is unbeatable. All outlets are open from 11 am to 1 am. Bademiya's authentic chicken dum biryani or 'Kacche Gosh ki Biryani', baida rotis, bhuna, and seekh kebabs are a must-try. Jain food preparations on the vegetarian menu are also available.
Outlets: Bademiya Fort at Horniman Circle, Street Stall at Colaba.
9. Tunday Kababi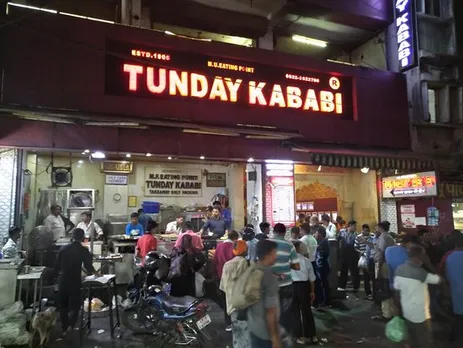 Tunday Kababi is royalty for locals. Originally an Awadhi cuisine introduced by the head chef of Nawab Wajid Ali Shah of Awadh, this buffalo meat galouti kebab is famous countrywide. The only original eateries serving this royal cuisine are located in Lucknow and were first established in 1905. The special trait of this food comes from the incorporation of 160 spices and finely minced buffalo and goat meat which makes it so soft and tender that it melts just as you place it in your mouth.
Outlets: Chowk, Aminabad, Kapoorthala, Alambagh, Kanpur Road, Telibagh, Rahim Nagar, Sahara Ganj Mall
10. Indian Coffee House Kolkata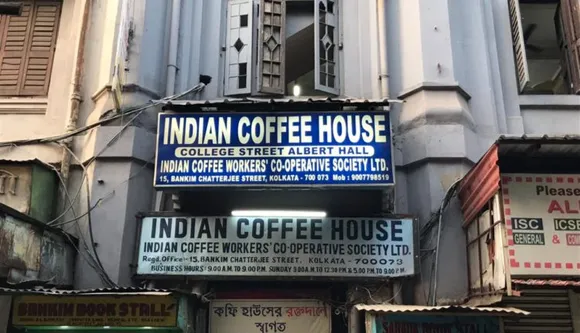 Although a restaurant chain in India run by a series of worker co-operative societies, Indian Coffee House's College Street, Kolkata outlet is the oldest of its kind and was founded in 1942. It has been a center of multiple political movements and has served as the meeting point for poets, artists, literati, and people of art and culture. The ambience is of the pre-Independence era and time stands still here with steaming idli sambhar and filter coffee. Other branches of Indian Coffee House are in Kerala, Chandigarh, Himachal Pradesh, Madhya Pradesh, Karnataka, and Rajasthan.
Outlets: College street, Central Avenue, Medical College, Jadavpur
11. Leopold Cafe & Bar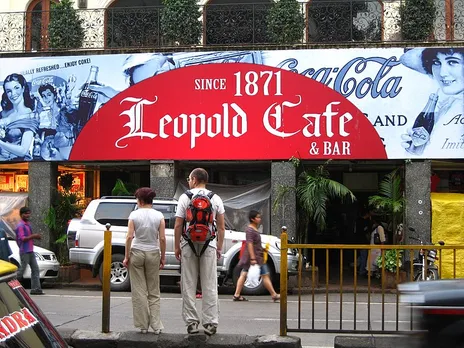 Another gem of Colaba, Leopold Cafe & Bar was established in 1871 by Iranis. It first started as a wholesale cooking oil store and was later converted to a restaurant, store, and pharmacy. This cafe gained much of its popularity after the 2008 Mumbai attacks as it was one of the first sites attacked and has been featured in the novel Shantaram and its sequel, The Mountain Shadow. A food attraction among both foreign tourists and Indians, Leopold carries the old Bombay and Hollywood vibe. It serves its bustling crowd with fresh juices, cocktails, milkshakes, and refreshers, then fills the palate with delicious food and desserts.
Outlets: Apollo Bandar (Colaba)
12. Glenary's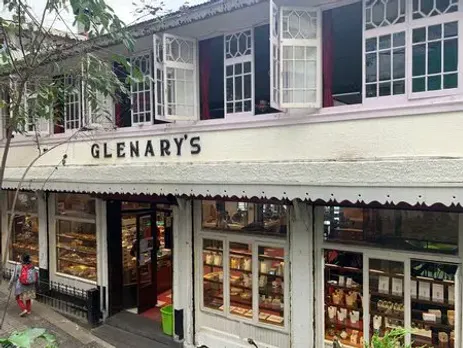 Time travel to the era of payphones, confectionaries, and white architecture from British colonial days. Glenary's Bakery & Cafe, or Glenary's Cake Shop, is a prominent food destination in Darjeeling. This white colonial building has a restaurant on the first floor, a bakery and cafe on the ground floor, and Buzz Bar (a modern pub) in the basement. With free Wi-fi available at this lovely establishment, you can sit here for hours, enjoy the pre-Independence feel and treat yourself with lip-smacking desserts and beverages. Their paneer Manchurian, sausage rolls, tarts, and croissants are most appreciated.
Outlets: Nehru Road, Chowk Bazar, Bagdogra
13. Karim's
Karim's Hotel or Karim's is history and food at its best. Established in 1913, near Jama Masjid in Old Delhi, this restaurant is described as the city's most famous culinary destination. This eatery started to serve only two items: alu gosht and dal with rumali roti. With growing popularity, Haji Karimuddin, the founder, established this eatery intending to serve Mughal cuisine to the common man. Its main course accounts for dishes like chicken, bharatia pattal, kebabs, pulao and rice, naan and roti with delicious kheer benazir in the dessert. Its branches are also in Kolkata and Bangalore.
Delhi NCR Outlets: Jama Masjid, Nizamuddin West, Kailash Colony, Noida, Gurgaon, Kamla Nagar, Dwarka
14. Rayar's Mess
Good food means even waiting for hours to get seated in a narrow 16 seater room to eat Rayar's fresh idlis and chutney. Established in the 1940s by Srinivasa Rao, Rayar's Mess is known to serve 'unadulterate home-style food'. Its menu's highlights are idli, pongal, vadai, dosas, bondas and sweet dishes. It is one of the few places that serve adai for breakfast in Chennai. All the food is served on fresh banana leaves with an excess of everyone's favourite Ghetti chutney.
Outlets: Mylapore, Chennai
15. Flurys Bakery
Located in Kolkata's Park Street, Flurys is a tearoom and pastry shop that scores highest both on its cuteness and desserts. Flurys was first opened in 1927 by a Swiss expatriate couple Mr and Mrs J Flurys. This bakery is thus known for its traditional European confections and other international delicacies. It serves pastries, chocolates, puddings and cakes of finest excellence. They also have a menu with vegan and gluten-free options. It has also opened a branch at the Navi Mumbai airport.
Outlets: Park Street, Kolkata
16. Pancham Puriwala
Pancham Puriwala, to anyone's surprise, is one of Mumbai's oldest restaurants, older than the CST itself, and of course one of the gems of pre-1950 Indian eateries. A local from Agra named Pancham Das travelled to Bombay during the British Raj and started a small food joint at the corner of a busy street to feed workers. Das brought along with him the emotion, flavour and recipe of puri bhaji, to Mumbai which he served at his small food joint. Now a two-storey building, this eatery serves hot puri bhaji to about 500 customers, every day from 6am in the morning. With the founder's name being Pancham, meaning 'five', this restaurant serves a single plate of puri bhaji with five puris.
Outlets: Perin Nariman street, opposite Chhatrapati Shivaji Maharaj Terminus, Mumbai
For more such stories follow Local Samosa on Facebook, Instagram, Twitter, and Telegram.