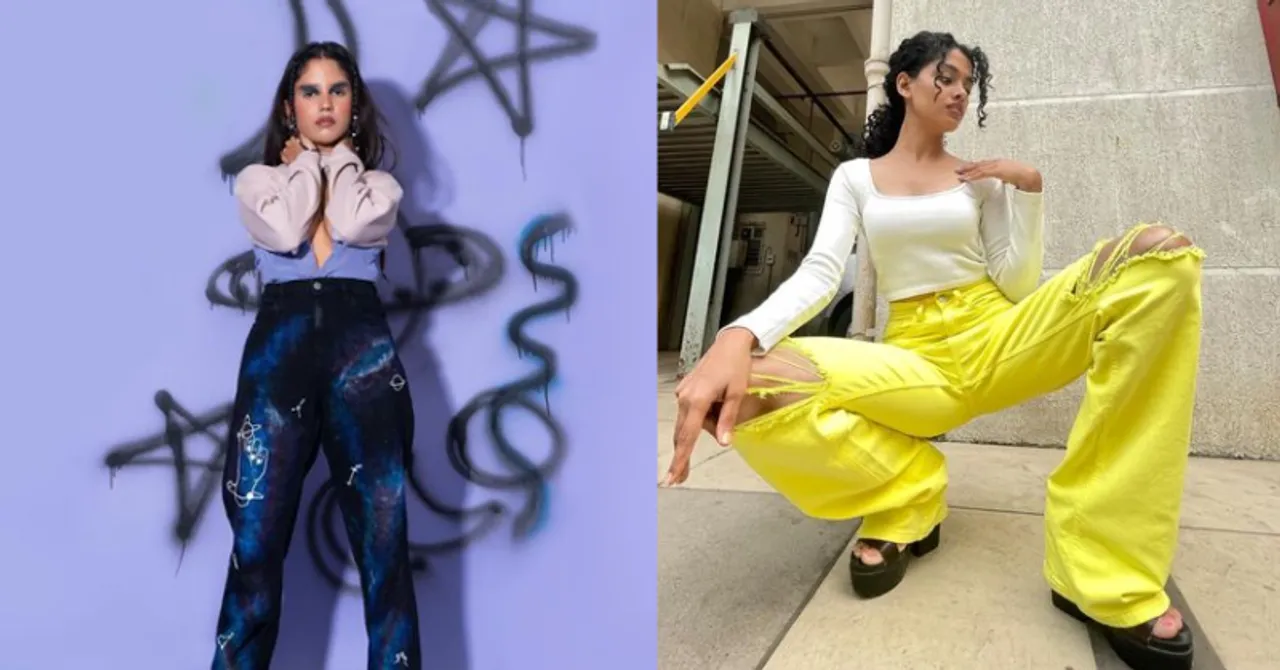 Planning your next denim purchase? Support local businesses by checking out these homegrown denim brands and get the denim of your dreams!
If you are a denim baby and love the vibe it gives then here are a few homegrown denim brands you must check. Their collection is stylish, sexy, modern, and comfy. So, if you are planning to shop for a new denim jacket, skirt, dress, or a new pair of pants, do check this list out.
1. Kraus Jeans
Kraus is a casual wear lifestyle brand that offers a trendy range of bottom, top, and winter wear. Shop for some denim paper bags, capris, co-ordinated sets, padel pushers, and more from this cool brand that will make your denim collection even more stylish and fun.
2. Blue Brew
Brewing the blue in gorgeous ways, Blue Brew has a fabulous collection of ripped denim, side slit & distressed jeans, and some really cute shorts. If it's the cuts and new patterns that you like and up for some experimentation, check what this brand is offering. PS: Do check their yellow denim.
3. Off Duty
This brand calls itself a vibrant, bold DENIM brand for digitally inspired babes on a budget. We personally adore their wide-legged and high waist denim collection. The vibe they ooze will set the mood right and it's perfect for an adventurous day or a casual outing.
4. Madish
Madish makes awesome clothing that fits a wide range of sizes and body types and strives to make you discover your love for denim, be it jeans, shoes, belts, or bags. If you are up for some fantastic black denim, do check their collection.
5. Freakins
Freakins is freaking amazing and they've been worn by celebrities like Tapsee Pannu, Sana Khan, Karishma K Tanna, Aditi Rao Hydari, Manushi Chhillar, and more. Their patterns are just so different and call for your attention. Check their fits to know what everybody's talking about.
6. Dressberry
We love Dressberry for its chic vibe and great style. Other than offering some epic western wear, accessories, and footwear, it also has equally amazing denim options available. Shop from them if you are on a hunt for some good denim dresses.
7. Runway Talks
Feel like a runway girl and shop from this homegrown brand that offers impressive clothing, bags, accessories, and footwear options. Shop for your favorite type of denim pants or rock your layering game with a cool denim jacket.
8. Street9 Fashion
Get your glam on with all things chic with this brand. Buy yourself a comfy denim dress, cool shirts, or side slit denim pants, and add the needed sunshine to the room.
9. Miss Chase
By providing European runway-inspired pieces at affordable prices, Miss Chase is also one of our favourites. They have a gorgeous and voguish collection of dresses, tops, and denim, and there's a lot to choose from their collection. Check them out if you love shopping.
For more such stories follow Local Samosa on Facebook,  Instagram,  Twitter, and Telegram.