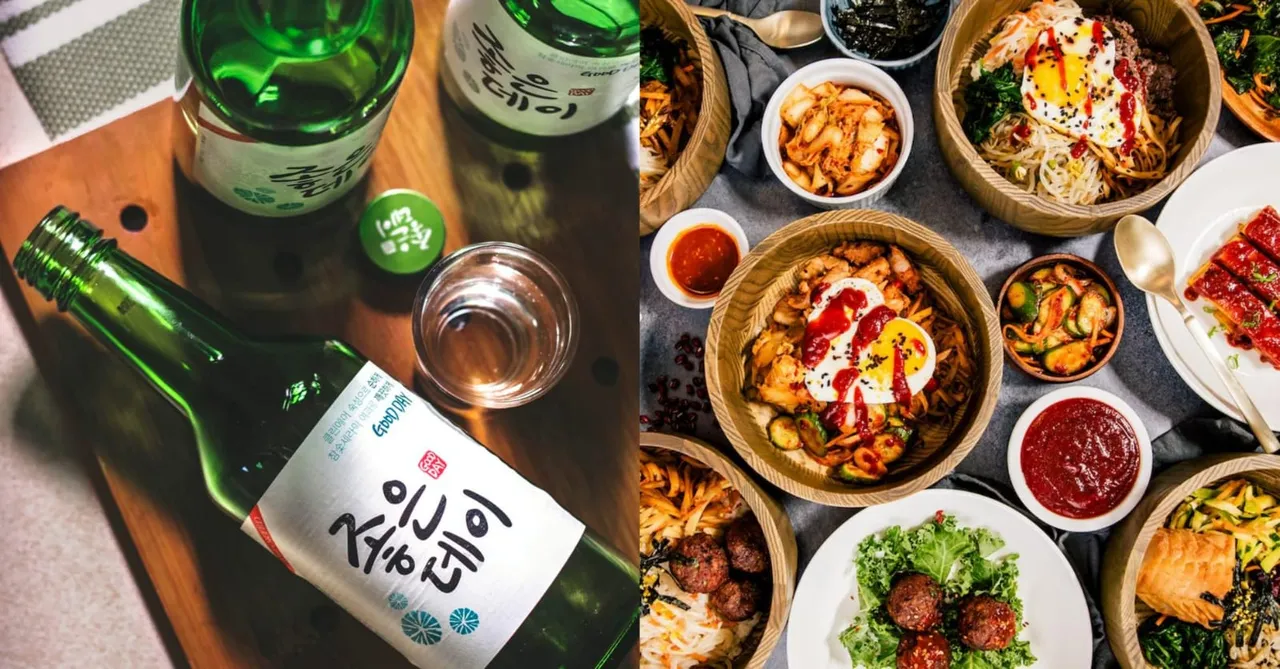 Are you a K-pop or K-drama fan? If yes, then you must have seen infinite YouTube videos of Korean food and craved it intensely as well. Head over to these Korean restaurants in Mumbai and complete your Korean to-do list.
The Korean culture is taking over everywhere, from our clothes, hairstyles, music, and of course food. All those mouth-watering videos of hot grilled pork, sweet and sour Korean fried chicken, jajangmyeon, kimchi, and seaweed soup, how can they not make one crave these exotic dishes. But now, you can enjoy this Asian culture and food in India, rather in your own Mumbai. Check out these Korean restaurants in Mumbai and experience Korean cuisine.
1. Heng Bok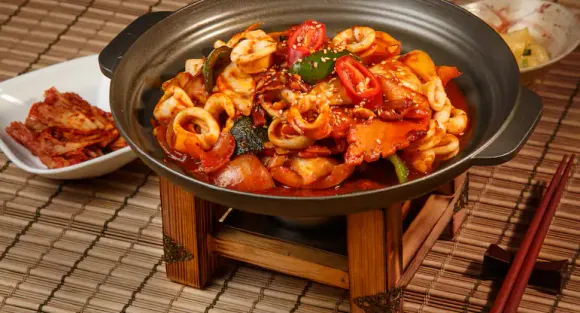 The word 'Hengbok' means happiness, and Hengbok Mumbai really does serve happiness. As an authentic Korean cuisine and seafood BBQ eatery, they make everything from basic banchan to pajeon, kimbap, and even yang nyeom tong dak (Korean sweet and spicy fried chicken). But food isn't all that this place has. Hengbok is designed in a traditional Korean ambience, where you can enjoy fine dining at its best. And you can top off your Korean meal with the famous Soju drink.
Location: 6th floor, Suburbia Mall, Linking Road, Bandra West, Mumbai.
2. Sun and Moon Korean Restaurant
Authentic food tastes best when it is made by a local. Sun and Moon Korean Restaurant in Mumbai is one such authentic place. Head Chef and owner, Sunwon Hwang has brought the taste, techniques, recipes, and warmth of Korea and displays the culture in her dishes. With groovy K-pop music playing in the background, you can enjoy your exotic Korean cuisines and even grab the mic and sing along once in a while! Call to make a reservation at the restaurant or order delicious Korean food at home.
Location: Sun and Moon Korean Restaurant, Dainik Shivner Marg, Mumbai.
3. Seoulmate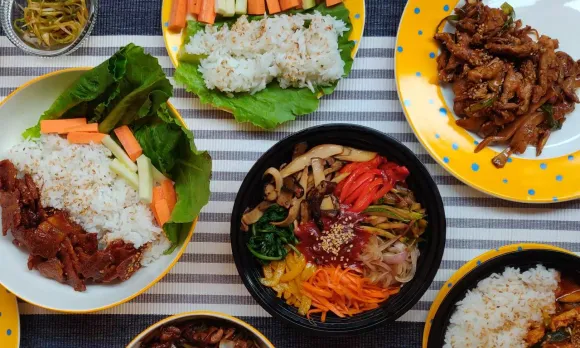 Tangsuyuk, bulgogi deopbap, japchae, sausage bread, dak gang jeong, kimchi fried rice, kimchi mandu, and pajeon are the fundamental items of Seoulmate Mumbai's menu. It is a delivery-only traditional Korean food and bakery place that serves exotic Korean cuisine at affordable prices. You can place your order through call and enjoy an appetizing Korean dinner. Delivery orders are taken from Tuesday to Sunday.
Location: 2A Meherabad Building, B Desai Rd, Breach Candy, Mumbai.
4. Seoul Jib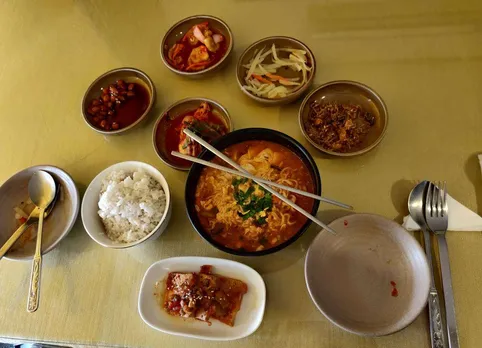 Located on the crossway between Mumbai and Pune, this expressway Korean restaurant is a part of a guest house. While the guest house is only for Korean guests, the restaurant is open to all. The spiciness from the food is just enough to keep your eyes open on your journey and the taste is a forever memory. Their kimbap, kimchi jeon, Korean steamed eggs, grilled pork, and cabbage kimchi are the showstoppers. And believe us, you'll definitely take some kimchi home. Bonus tip: you can find soju, somegh, and magkeolli here!
Location: 157, Jeevan Nagar Rd, Jeevan Nagar, Tathawade, Mumbai-Pune Expressway.
5. Origami Japanese & Korean Restaurant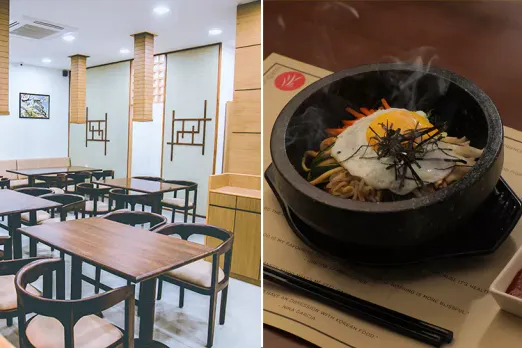 An amazing fine dining Asian restaurant with both western and tatami style seating arrangements where you can delve into the culture through both food and ambience. This authentic soul-warming food place has come all the way from Japan and Korea to serve you the best of two countries' cuisines. From their Japanese sushi platter to Korean jajangmyeon, everything here is just lip-smacking flavourful. This is the perfect place to have a k-drama like friends night out with food and soju.
Location: Powai and Bandra Kurla Complex.
For more such stories follow Local Samosa on Facebook, Instagram, Twitter, and Telegram.