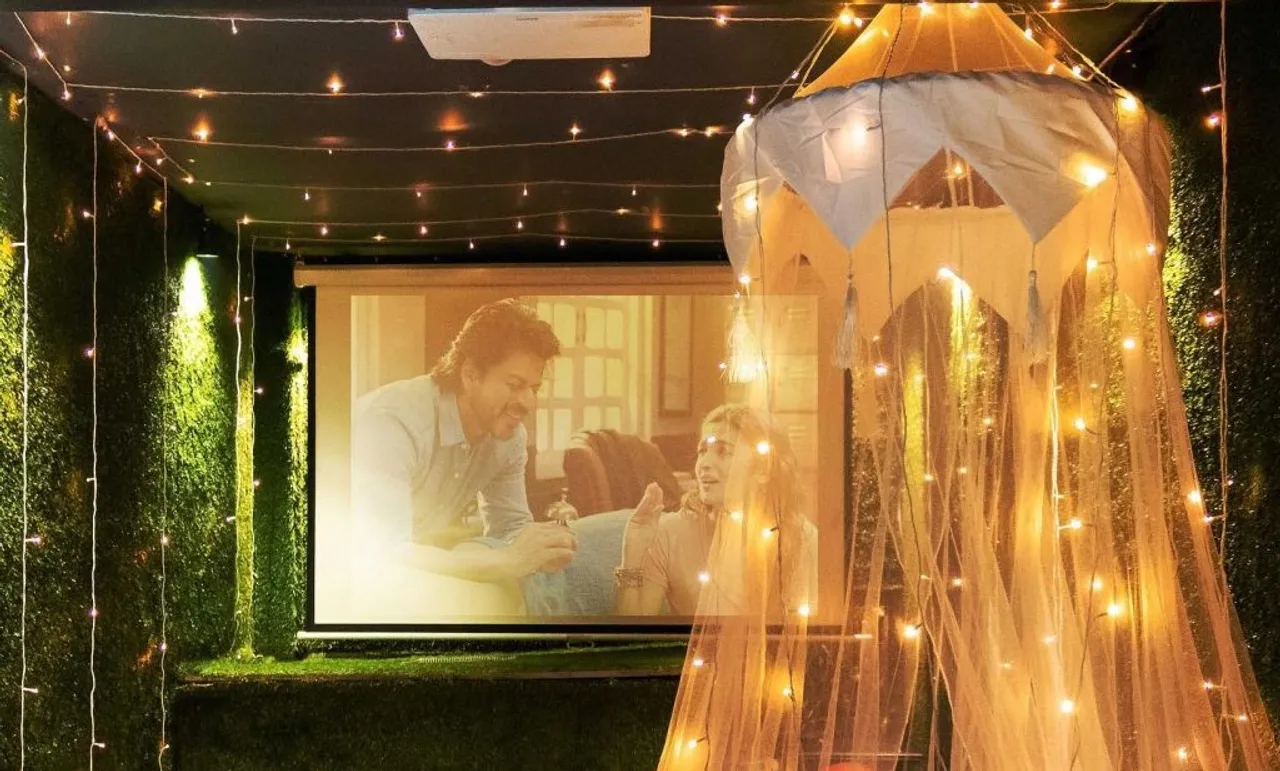 A well decorated room with dim light, popcorn, pillows, drinks, with a huge screen playing your favourite movie and your sweetheart by your side! Sounds like a perfect night, right? Well all this can happen on your next date as these places are offering romantic movie date in Mumbai!
Try something different and special for your partner this time and plan a romantic movie date in Mumbai. Book your day and time and enjoy a room full of lights, a cozy vibe, yummy snacks, drinks, and even movie tickets! Pick a movie from your watch list and enjoy a dreamy time with your partner.
1. Magari Cafe
Magari café is all about magic and lights, as it will let you dine in, spend a movie night, play with their pets, and have the best time of your life. This magical movie night comes with a customized movie ticket, a film of your choice, AV equipment, beautiful décor, and bowls of popcorn. You can order food and drinks from their menu too. The setting is aesthetic and perfect for downtime with your loved ones. It has cozy teepees with comfy mattresses, pillows, and the whole setup is decorated with fairy lights and indoor plants. You can lie down and watch your favourite movie on that big screen.
Contact: +91 8928663227
Price: On request
2. Dragonfly The Art Hotel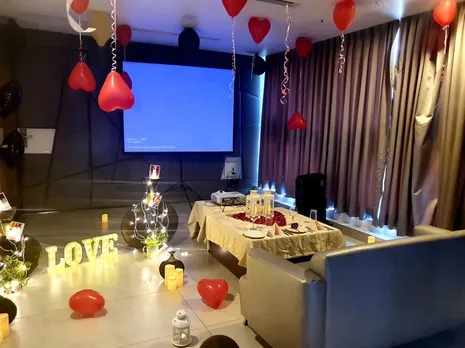 Dragonfly in Andheri lets you create the perfect romantic movie date in its embellished rooms and guarantee a memorable night at their perfectly decorated indoor venues. Get ready to woo your loved one with rose petals and candle decoration, mocktails on arrival, a 4-course meal, sound system, and a private butler on this 4-hour movie date.
Contact: 098330 01623
Price: On request
3. Together V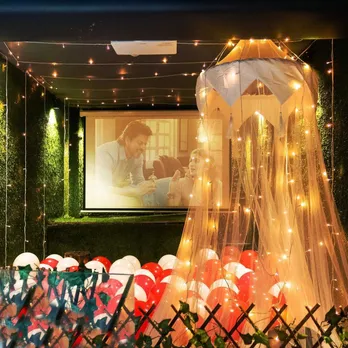 Together V offers personalized experiences in different cities including Delhi, Bangalore, and Mumbai. Their arrangments and themes are impressive and just what you need to dazzle your partner. They also organize movie dates and offer a scrumptious dinner served by a private butler in a personal movie hall. Glimmering candles, dim lights, heart balloons, and flower petals along with some lip-smacking veg food will complete your date for sure.
Contact: 097115 29001
Price: Rs.7,250 onwards.
4. Loviesta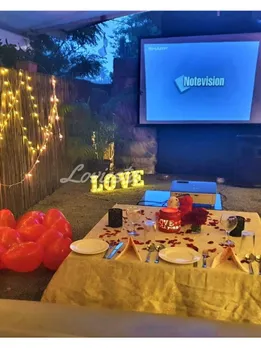 Loviesta is an event management business that offers a wide range of services in many cities across India. They will also make your movie date memorable in a Private Dining Room with a classy movie set-up, drinks, food, and also a butler to help you out in case there's anything you need. Other than this, they also organize rooftop candlelight dinners, proposal plans, romantic dates, and much more.
Contact: 08929408585
Price: Rs.9,900 including dinner.
5. FiestaBites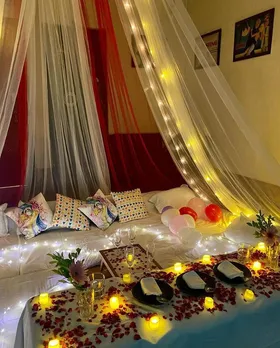 Fiesta Bites is a restaurant in Dadar and Girgaon and offers an enormous range of vegetarian food. Their movie dates are available in 2 price categories. The one is a small and cozy room that costs Rs.4,500 and comes with romantic decoration, food, and comfy seating. The other one offers a huge room, that can accommodate 10 people with food, drinks, and decoration costs Rs.11,000. You get both the rooms for 5 hours, and we think, they do a really great job with the setup.
Contact: 9821261553
Price: Rs.4,500 and Rs.11,000 including food.
6. Hotel Aureole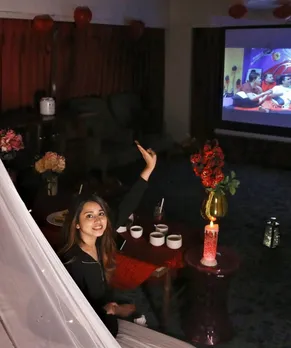 Located off Andheri Kurla Road, just 15 minutes away from the Mumbai International Airport, Hotel Aureole is another good option. They'll arrange a very cozy movie date with your loved one in their gorgeous indoor setup! Book one of their private setups with a stay and enjoy to the fullest.
Contact: 98194 29999 / 99309 99879
Price: Rs.7,000 for two including food
7. VIBE Co-Studio
Located in Sion, VIBE is a furnished studio available to rent and offers movie nights & other setups! You get a slot of 3 hours starting at any time after 7 pm. The movie night includes a decorated private space, 2 tubs of popcorn, drinks, a personal attendant, and food at some additional cost. Check them out, as their setup looks enchanting and just perfect.
Contact: 96194 24190
Price: Rs.2,800 on weekdays and Rs.3,000 on weekends
Planning a movie date in Mumbai now? Hope this was helpful!
For more such stories follow Local Samosa on Facebook, Instagram, Twitter, and Telegram.