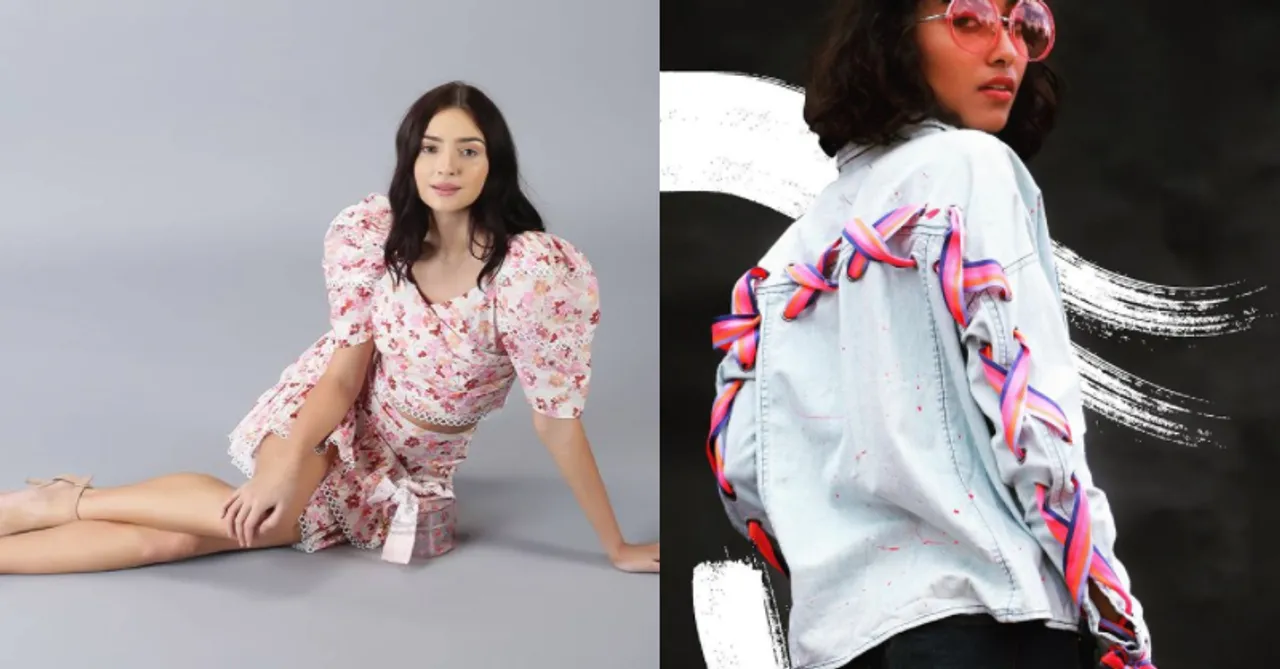 When it comes to trendy and pretty western-wear, we can't deny that Urbanic is one of our favourites. But, did you know about these homegrown apparel brands that share a similar vibe? Check them for fun, unique, and trendy outfits online!
Looking for something cute, trendy, or fun to wear? Well, we have got your back covered with these homegrown apparel brands that have a lot to offer when it comes to western wear. Some of them even have accessories and footwear, so check this curated list of homegrown apparel brands, which will make your shopping easy and breezy!
1. Urban Suburban
Planning to visit a place on your bucket list and need something that matches your holiday vibe? Check Urban Suburban as their collection is pretty cool. Right from co-ords, night suits, to outfits as per different seasons, they have got your holiday vibes covered. Check them once!
2. Dracht
Get your hands on some epic monochrome jumpsuits, layered sleeve tops, and flares from Dracht. We like how they add details and cuts to the outfits. So if you are looking for something different, check them out.
3. June Studio
Check June Studios if you are a sucker of stripes and pastels. They have a good collection of western wear and even a very cute 'Mom & Me' collection that offers pretty options for both mothers and daughters.
4. Half Full Half Empty
Buy something from their everyday wear outfits, which they claim to have made from nature-friendly fabric. Be it the Kurta you adore, or cute dresses, or the bawsy blazer dress for some roar, Half Full Half Empty has many things in store. Check them for a mix of everything!
5. The Pigment Edit
We are in love with what the P I G M E N T edit does with denim! Right from denim jackets, to tops, to dresses, to pants & skirts, this homegrown brand will fulfill your love for denim with its gorgeous blue collection. We'd suggest you check their jackets first!
6. IS.U by Zapyle
Though IS.U has an impressive collection of western wear for women, what caught our attention was their puff-sleeve and peasant sleeve tops. They are cute and elegant at the same time. Check them out for adorable vintage-style outfits!
7. Leisure Loom
Leisure Loom is another must-check apparel brand if you want to amp up your sustainability game. Their co-ord and jumpsuit collection looks great, and if you are a fan of happy prints and monochromatic outfits, do check them once. We are also eyeing their velvet collection.
8. Lulu & Sky
Looking for beachwear, stoles, handbags, footwear, and chic apparel? Check what Lulu & Sky has in store for you. Their classy styling and patterns are definitely a big yes, while their animal print collection has our hearts!
For more such stories follow Local Samosa on Facebook, Instagram, Twitter, and Telegram.