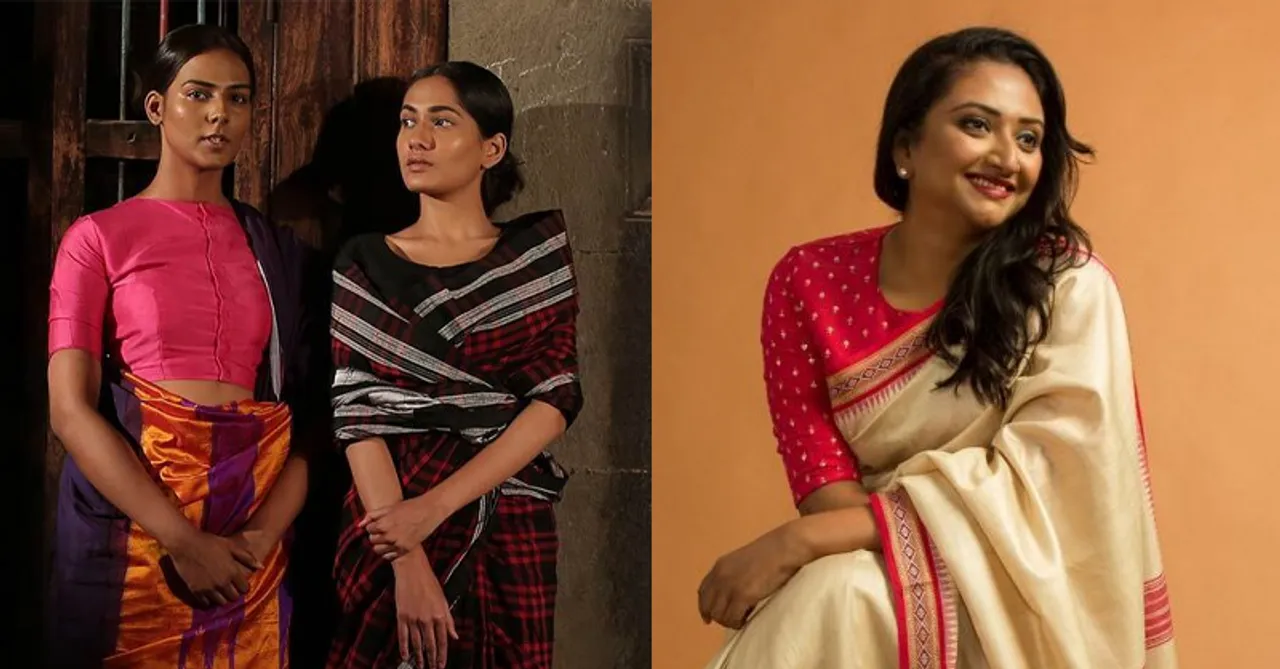 Started by an avid textile enthusiast Prachi Saraf, Vyusti is geared towards reviving the ailing handloom industry by nurturing it's Karigars. It offers an extensive and sustainable range of sarees, dupattas, and shawls. 
Prachi Saraf is a founder of a sustainable brand, Vyusti that offers handwoven shawls, Dhotis, Dupattas, Sarees, and stoles. Hailing from Mumbai, Prachi has always been an avid textile enthusiast, and with her brand Vyusti, she is reviving the traditional weaves of India and making them more accessible to urban women.
Abhishansa Mathur was in a conversation with Prachi Saraf to explore her journey of founding Vyusti.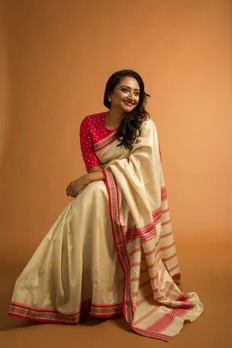 Where did it all begin for you?
During the pandemic, I saw the conditions of the weavers in the country and really wanted to help them out. Hence created Vyusti to make sure they were still employed and get all the benefits they deserve through Vyusti Trust. Vyusti is a fashion brand of handwoven products made by artisans residing in rural parts of India.

At Vyusti, we wish to incorporate the values of pure homegrown sustainability by Mahatma Gandhi and that of an Atmanirbhar Bharat. The skill, precision, and flair with which the weavers weave to create intricate patterns and designs are extraordinary. All our products are luxury heirloom pieces that are completely sustainable. The value of sustainable fashion is that it showcases much-needed compassion for humanity as well as the environment.

The goal is to provide independence, growth, and prosperity to the craftsmen that work with proficiency to create these rich and exquisite pieces. Vyusti was started with the intent to support local artisans by creating a platform to showcase and sell their products. The creators should reap the benefits of the sale value of their work. This allows them to not only be self-sufficient but also upscale their lives.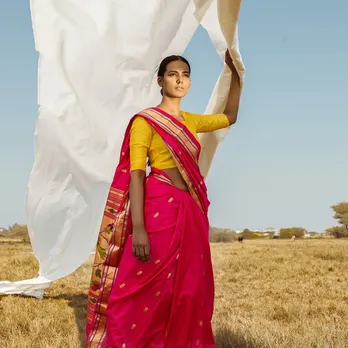 Can you tell us something about yourself?
I was born and raised in an Indian business family in Bombay. I then went to Cathedral & John Connon School and then further studied in Bombay. Later I moved to London to pursue further studies at the Cardiff University Whales, UK. Upon my return in 2009 to India, I joined hands with my father to run the family business. It was on this job that I discovered my real interest and passion for Indian fashion and textiles.

I soon took charge of the family business as the lead in-house designer and went on to design, develop and manufacture fashion apparel and accessories for our company. The family business allowed me to closely work with the weaving community across India. This experience, led with my knowledge and passion for design, strengthened by my sense of style and passion to create, led me to successfully start Vyusti, a luxury premium handloom brand.
Can you walk us through your journey so far?
The main issues are labor, cost, design, quantities. Due to the pandemic, we did face production and delivery challenges for the same. Every process was delayed, loss of weavers due to the lack of proper healthcare in rural India.

Tell us how you source your raw materials for your products?
The zari we use is outsourced since it is in precious metals. Fabric is fully pure and hand-woven. Yarn used is also sourced from flower buds locally available. We also only use organic vegetable dye for all our products. 
What are some challenges that you face while running Vyusti?
Since we have just launched, we are still facing some challenges on the sales front. Moreover, manufacturing is also an issue. With a limited number of artisans who know this skill, production takes way longer than expected. Currently, a few other weavers from a different cluster are going through training to learn this dying art. Moreover, the handloom sector is one of the largest undefined economic trades after agriculture and incorporates an essential part of rural and semi-rural employment. I lost 5 weavers due to coronavirus and their living conditions. Handloom weaving is chiefly suburbanized, and the weavers are mainly from the vulnerable and weaker sections of the society, who work for their livelihood and also contribute to the production in the textile sector. I want to help them grow via Vyusti.
What according to you makes Vyusti stand out amongst other brands?
We work closely with our weavers to enable them to adapt to our evolving consumer preferences and current trends. Our brand stands out compared to the others as our products are not just pieces of clothing but also heirlooms of impeccable quality, lasting value & fair pricing.Our products are luxury heirloom pieces that are completely sustainable.
How are you using Social Media to promote your homegrown brand?
Mostly to gain awareness and increase brand recall.
What is your 5-year plan for Vyusti?
5 years from now, we want to be associated with all weavers and help them grow, to make sure that in the years to come, the life they lead is one out of choice and not helplessness.
The handloom sector holds an advantageous position as it requires capital intensive, minimal use of power, is eco-friendly, can adapt to market requirements, etc. We are working towards reviving the ailing handloom industry by nurturing its artisans through our CSR initiative, Vyusti Trust. It aims to provide them with all benefits for them to lead a better & brighter future and eventually emerge as skilled artisans, designers, and entrepreneurs.
One advice/suggestion you'd like to give aspiring entrepreneurs out there.
Focus on work because nothing comes easily. There is a lot of struggle behind any work but do not forget to be yourself. Take that Sunday as a much-deserved holiday and do what makes you happy. That inner happiness is what eventually reflects on your work too.
If you are looking out to buy something from Vyusti, check out their 'Himroo collection'.
For more such stories follow Local Samosa on Facebook, Instagram, Twitter, and Telegram.