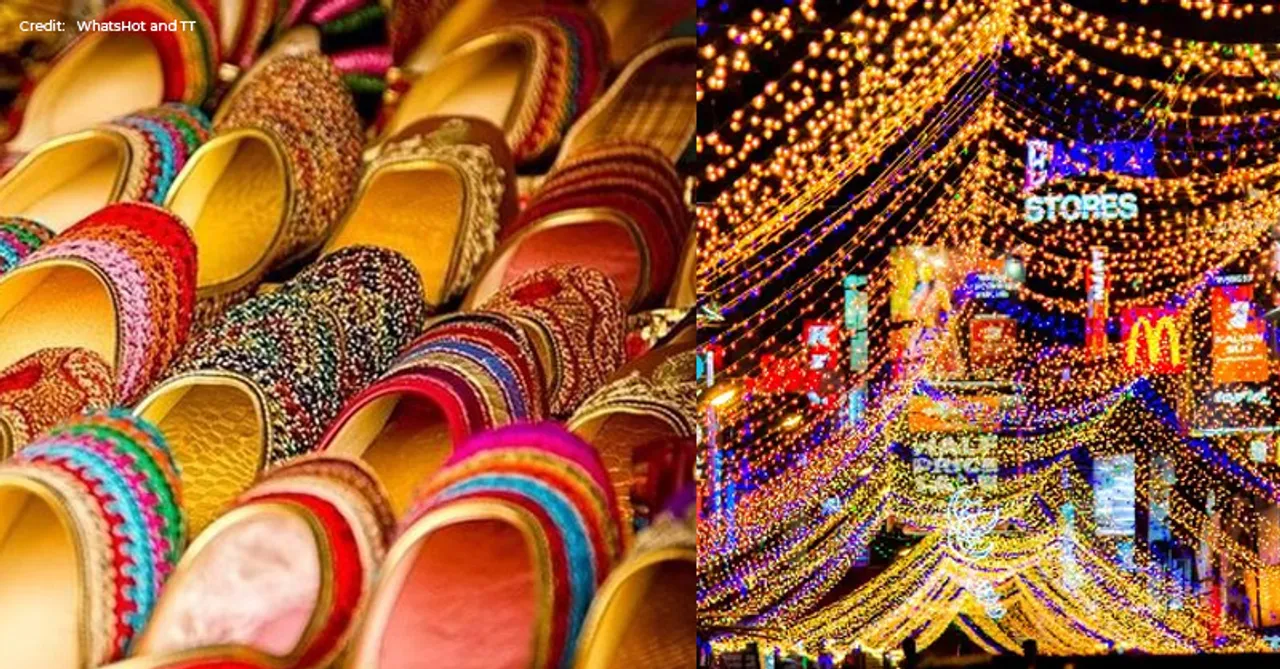 One of the best shopping places, Commercial Street Market in Bengaluru, offers you an end number of choices in clothes, jewellery, footwear, craft, home decor items, and food. So, how about trying all of these with us?
One lane is full of the trendiest apparel while another is full of jewellery, with people also trying the local street food - this is a common scene at the Commercial Street market of Bengaluru. It will not be wrong if we say that the market is the favourite place for all the shopaholics living in Bengaluru or those who visit the tech-city.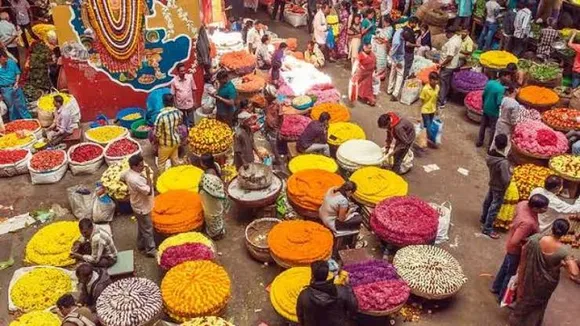 While there are no exact traces to the origin of this establishment, the name, 'Commercial Street', was kept after a shopping street in London with the same name. It is believed that since the street, where the families of the officers lived during the British rule, was wide, many shops got a chance to come up, and a lot of people from the Jews community saw business opportunities at this place, leading to what is now the shopping ground for the citizens.
Some historians also believe that this market used to be closed on Sundays for locals during the British era and only officials and their families used to shop that day. Fast forward to the current times, Commercial Street is open on all days to welcome people from all walks of life!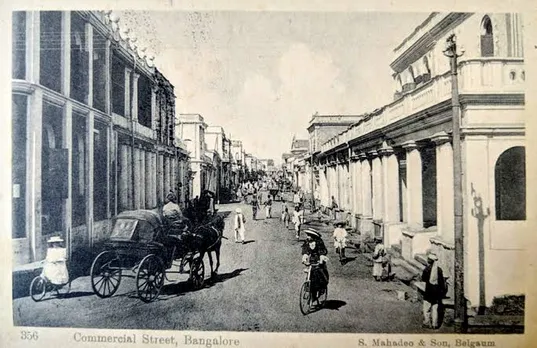 To name a few lanes and shops that attract a lot of people here are Vashi's house of jeans for perfect fitted jeans, LB Prakash and V R Plaza for bridal outfits and accessories, Naughtee Garment Store for dazzling satin gowns, and sequinned tops, and Ibrahim Saheb Street and Rumana Collection for sarees, salwar suits and dupattas in variety of colours and patterns.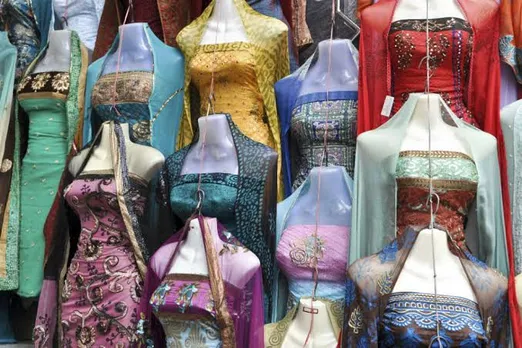 This market requires you to walk a lot for which we suggest you wear comfortable footwear. However, you can also buy a few of them from Star Ethnic Foot Wear and Gollar Lane that deal with beautiful and traditional Kolhapuri chappals and jootis. Not only this, but the lane also has funky accessories and bags that include clutches, purses, sling bags, and more!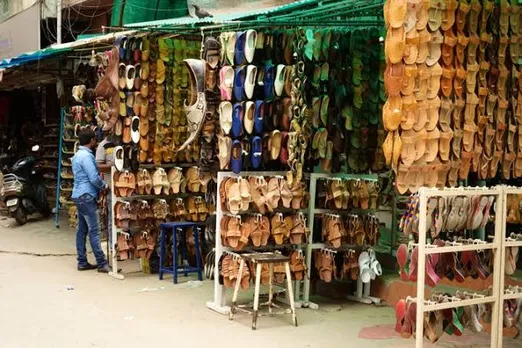 One of the most important lanes for jewellery lovers is Jewellery Street, where you can easily find a lot of silver, gold, and imitation jewellery in both traditional and modern designs. You can also get your ears, nose, or even belly pierced here. You can bring your clothes or buy from here and immediately take the matching or contrasting jewellery too!
Even the home decor enthusiasts have a heart for this market, where one can find some extensively beautiful decor items, including antique wall hangings, rustic bells, handcrafted key chains, and unique clocks from Asiatic Arts & Crafts. You can also have a look at the religious sculptures and paintings at this place.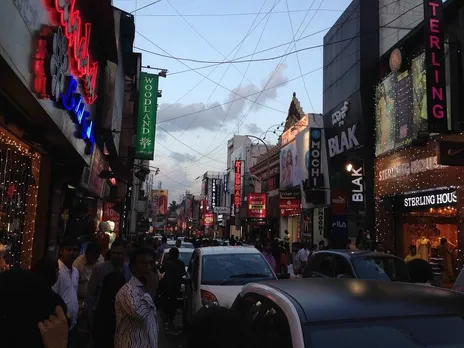 On the contrary, if you are brand conscious, the street also has Hi-Street Mall and Mahaveer Mall, which have shops offering popular labels. Though Mahaveer Mall has a great collection of cosmetics and fragrances, we suggest you visit Praachi's as it is the most charming designer home linen place!
Coming to the street food, this lane has a lot to offer to all the foodies out there. There are a lot of food stalls that serve the people who mostly come here once they are tired shopping. Expect some delicious dosa, idli, medu vada, uttapam and obbattu, and other South Indian dishes here along with Manchurian and sandwiches if Chinese is your preference.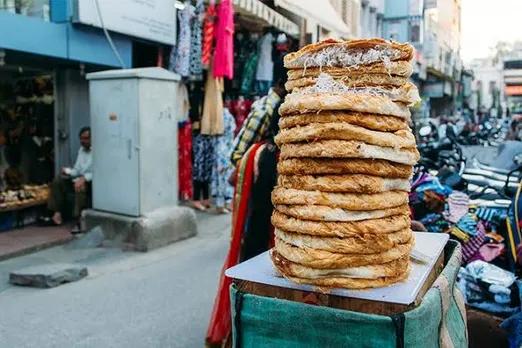 You can also try roasted peanuts, raw mango bhel, chana chatpata, roasted and flavoured corn, and sweet Mangalore buns that are served with Sambhar and coconut chutney. And, are you waiting to come across Pani puri? Yes, you will get that too. On the other hand, don't forget to taste Frankie, guava, bael fruit, and the Jalebis!
Once you are done eating, just go back to shopping paradise and grab that item you left in confusion!
For more such stories follow Local Samosa on Facebook,  Instagram,  Twitter, and Telegram.