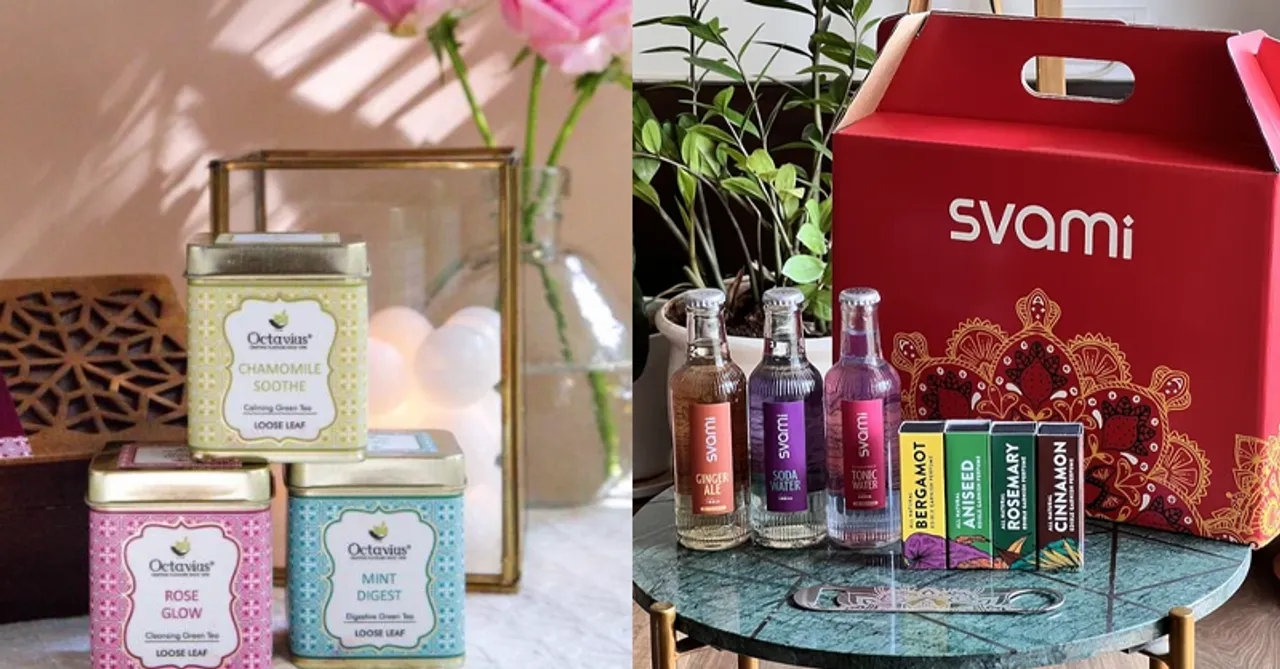 The festival of light is almost here, and if you are looking for a perfect gift for your loved ones, check this list of F&B brands that have some fabulous Diwali gifting options that are delicious and worth your bite!
Festivities are all about celebrating, sharing, looking great, and most importantly, making your loved ones happy by gifting them something great. So, if you are looking for Diwali gifts, let us help you a little bit! We are here with our favourite F&B brands, offering delicious hampers for Diwali gifting and will add up to the happy and warm vibe of this festival.
1. Sweets from The Baklava Box
Diwali is all about gorging on sweets and experiencing a sugar rush! A box full of delicious sweets even has the power to melt hearts and bring a huge smile to the face! So, this Diwali spread happy and sweet vibes and order something different from your regular mithais and order Baklavas from The Baklava Box! Their curated Diwali gift boxes come with beautiful packaging and Baklavas that are nothing but delicious!
2. A chocolaty treat from SMOOR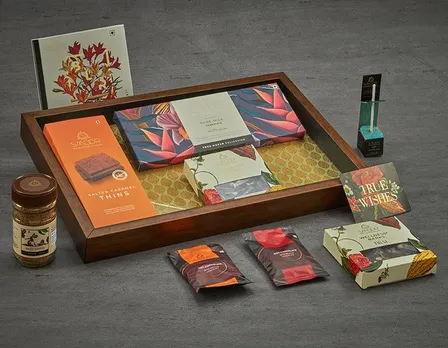 If you are more of a chocolate fan and prefer exquisite chocolate over regular sweets and delicacies, then SMOOR would be the perfect match for you. These curated boxes come with an array of chocolate treats inside artisan boxes and hampers. The hamper comes with varied flavours of artisanal chocolates, from wellness barks to luxury ones, these chocolates have the perfect sweetness and crunch to satiate your sweet tooth cravings. Do check them if you are a chocoholic!
3. Elixir Collection from Octavius
A chai box will always be a perfect gift for all the chai lovers out there. There is nothing like sipping a hot cup of your favourite tea while doing gapshap with your loved ones! During Diwali, when everybody comes to your place, what would be better than gifting them a box full of flavoured teas? We suggest you try Wellness Loose Teas from Octavius to add the necessary warmth to your get-together this Diwali! Their Elixir collection has three variants, Rose Glow, Mint Digest & Chamomile Soothe, and we suggest you shall give it a try.
4. A whiskey box from Svami Drinks
Raise a toast with your loved ones this festive season and wish them happy Diwali with Svami Whisky Appreciation Kit! It comes with everything one needs to make that perfect Whisky Highball, and if your pals like to celebrate the festivals with drinks, then this kit would be perfect for Diwali gifting!
5. Healthy munching boxes from True Elements
This is a great gifting option for those who love to eat healthily. True Elements has a range of gift hampers! Best part? Some of these hampers can even be customized, and you can pick the products as per your need. Multiple kits come in different categories like diabetic management, immunity booster, weight management, and more. Do check them if you want to gift something healthy.
6. Spice & everything nice from Orika spices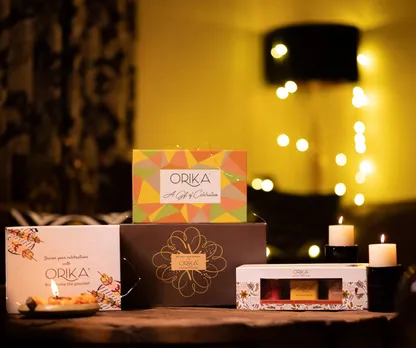 If your loved ones are more into cooking and enjoy experimenting with food, there is something that will add the needed spice and everything nice to their menu! Orika is a spices & seasonings brand dedicated to accentuating everyday meals with extraordinary flavors. Their spices are handpicked from across the world, and they offer a lot of options. This Diwali, gift their spice hampers to the chefs you know and make cooking more fun for them!
7. Ready-to-cook packs and spreads from Quikish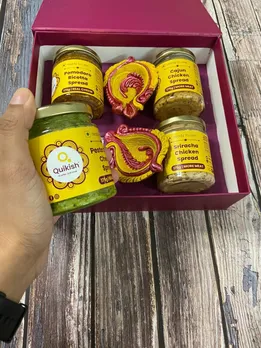 To those who do not get much time to cook daily, these spreads would be a saviour! This Diwali, gift them delicious spreads from Quikish! These spreads can be used for making sandwiches, rolls, salads, and can even be served as a dip! We liked their Pesto & Cajun Chicken dip. They also have an amazing range of ready-to-cook options in both veg and non-veg, and they are equally delicious!
8. Ice cream from Get-A-Whey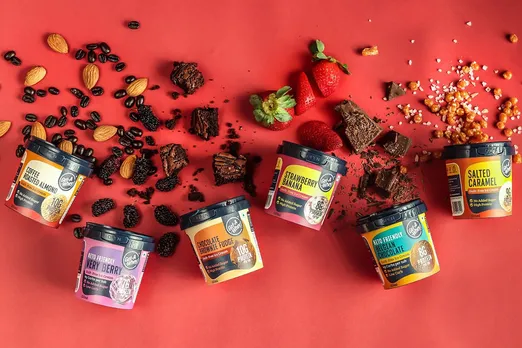 Who doesn't love eating Ice-creams? It's one of the best desserts, and there's no reason to not eat them, right? A bucket of ice cream is amazing, but you know what's even better? A healthy bucket or box of ice cream with less sugar and a yummy taste! This Diwali, order Get-A-Whey Six Pack, which comes with 6 tubs of different ice creams, high in protein with no added sugar. How cool is that?
9. Protien-packed Barfis from The Whole Truth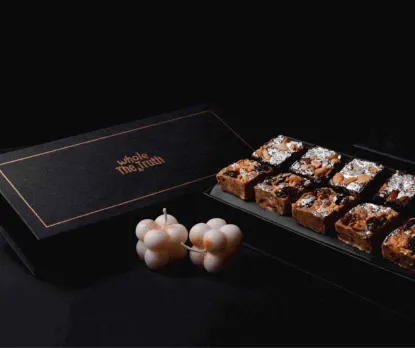 For those who are a little extra conscious about their diet and prefer something healthy, there's something yummy that The Whole Truth has to offer. Known for their epic protein bars, the Whole Truth is offering assorted Protein Barfis with vanilla scented candles for a joyous Diwali! Loaded with dry fruits, topped with 100% veg silver varak, these barfis have no sugar and would be one of the healthiest Diwali gifts!
For more such stories follow Local Samosa on Facebook,  Instagram,  Twitter, and Telegram.