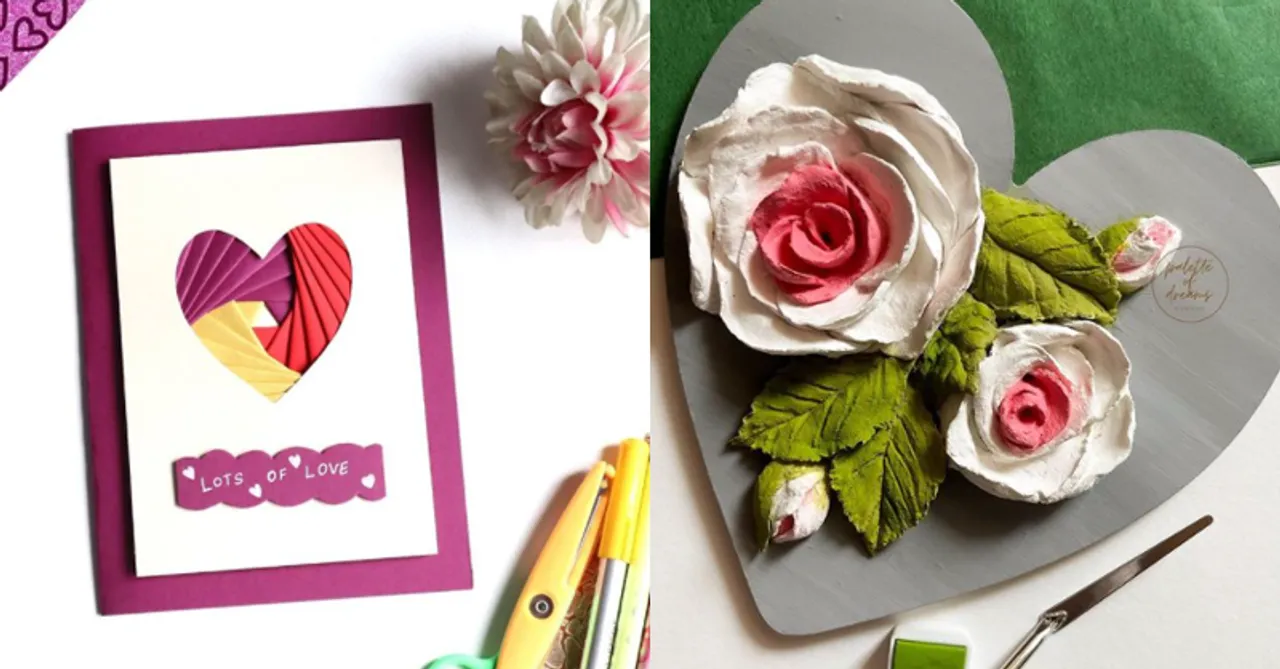 Local Samosa is back with the weekly list of workshops to help you utilize your time in the best way. Sign up for any of these online workshops this week and upgrade your skills.
Explore these interesting online workshops and pick the one that suits you the best. Learn fluid art, or make your own resin nameplate, move and dance, or maybe, try your hands on Warli art. Keep reading, as there's a lot that you can do this week with these online workshops.
1. Fluid Art workshop by Ishita Arts
Fluid art is the process of pouring paints onto a canvas to create unique pieces of artwork. It's fun and simple once you learn its techniques. Join this workshop and polish your painting skills with this art. The entire fluid art kit will be delivered too.
When: 10th October
DM for details.
2. Russian Sculpture painting by Palette of dreams
Ankita Dey is a talented sculpture painting artist and knows about this art pretty well. Her artworks are gorgeous, and if you want to try your hands on sculpture painting, enroll in this one-day workshop.
When: 9th October
DM for details.
3. Iris Folding workshop by Aarti Rawat
Aarti Rawat is a Delhi-based paper artist and will teach you everything about the pretty Iris folding. It is a papercraft technique that involves folding strips of colored paper to form a design. After the workshop, you will also get a PDF and a recording of the entire session.
When: 9th October
Get in touch at 8076397782
4. Mandala Art Workshops by Mamta Shahani
Mamta is an artist and an art educator, and she is conducting this online workshop on the history of Mandala art, patterns, grid making, and how to make mandala from scratch. Enroll if you adore this artwork.
When: 8th October
DM for details.
5. Dance workshop by Nrityalaya
Nrityalaya is a dance studio that blends Kathak with a twist of Bollywood. This 2-hour long workshop is beginner-friendly and will cover Raatan Lambiyan song from the Shershah movie. Do check this if you are into dancing.
When: 5th October
Get in touch at 9328500071 
6. Resin Art workshop by Joy Art Resin
Resin products can be used as home decor, and they are a great gifting option. In this workshop, you will learn about resin and its properties, layers, and its techniques. Make the most out of your time, and learn to make a beautiful resin nameplate.
When: 9th - 10th October
DM for details.
7. Cake workshop by Chocolate Confetti Mumbai
Love sweets? Check this epic and sweet workshop where Chef Saachi will teach you about making Jars, Tubs, and Push-Up desserts. Register and enjoy a sugary weekend!
When: 10th October
DM for details
8. Warli workshop by The Circle Community
Warli painting is a form of tribal art, mostly created by the tribal people from the North Sahyadri Range in Maharashtra. In this workshop, you will learn about the beautiful art of Warli, and then you can paint it on your walls, clothes, bags, or anywhere. P.S: It's a free workshop!
When: 5th October
Tap here for details.
9. Cooking workshop by Chef Anjali Dharamsi
Chef Anjali Dharamsi is a certified Pastry chef who is here to teach 7 delicious recipes, including Farali stuffed Wada, Farali choco cookies, Farali kebabs, and Farali Mava cake. Join this one and bake the most out of your time!
When: 5th October
Get in touch at 9321676050
For more such stories follow Local Samosa on Facebook,  Instagram,  Twitter, and Telegram.