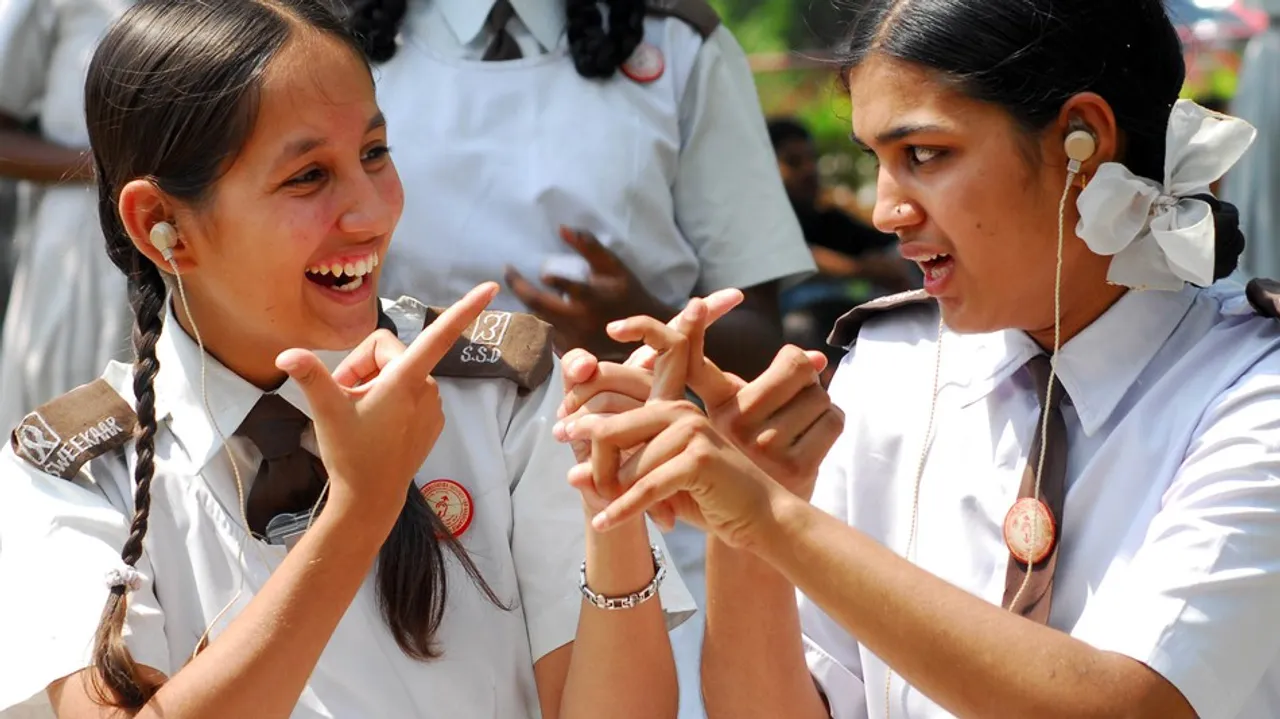 Right from training, to help them pave their way, to finding a career that matches their skills and conducting various activities, seminars, and workshops for them, these NGOs are working for the deaf community in every possible way. They aim to ensure those who suffer from hearing impairment are treated equally and are independent.
According to one of the reports by the World Health Organization, around 63 million people in India suffer from either complete or partial deafness, and among them, there are at least 50 lakh children. Just like any other impairment, deafness also needs special care, and it should not stop a person from achieving their goals. To ensure the same, some NGOs and organizations are working tirelessly to empower the deaf community in India. Some of them are running schools, while some are training and providing livelihood to them. Check this list of Indian NGOs that are working for the deaf community.
1. Sense International India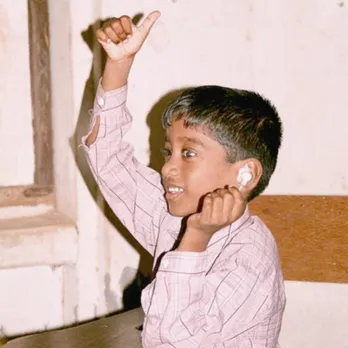 Sense India was established in 1997 and is currently working in 23 States through a network of 59 partner NGOs. They have helped over 78,000 people with deafblindness in these years, and their work includes early screening and identification, income generation, vocational training, and much more.
Contact: +91 079 26301282 , +91 95605 68568,  +91 96323 67035

2. Smile Foundation
This multiple award-winning NGO has been directly benefitting over 15,00,000 children and their families every year. The NGO has tied hands with Jyotirmaya Seva Samiti's Dumb and Deaf School at Barwaha in Madhya Pradesh, and with Ashray Akruti's Littel Angels School in Hyderabad. Through special techniques and amenities, students are taught latent talent development activities and vocational trades.
Contact: +91-11-43123700
3. VAANI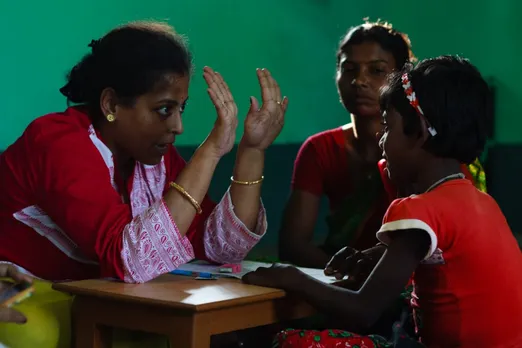 Intending to bring language and communication into the lives of deaf children and their families, VAANI works in three states of India. In the last 15 years, this award-winning NGO has held 76,000 direct and indirect beneficiaries, with 12000 deaf children, 24,000 parents, 10,000 professionals, and 30000 general public.
Contact: 080-2545 7124
4. Sounds Of Silence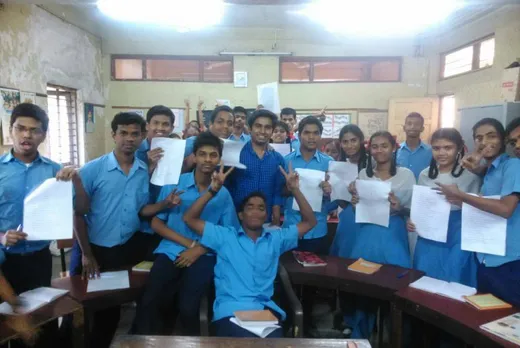 Sound of Silence claims to be India's first technology-based NGO and has been working towards the development of the deaf community. With a team of 25 SOS volunteers, this NGO is empowering and helping over 350 children in Mumbai, Punjab, Bangalore, Pune, and New Delhi.
Contact: 098339 82635
5. Suniye
Suniye was founded in 1995 and is managed by parents of hearing-impaired children and assisted by professionals, speech therapists, audiologists, doctors, and teachers. In 1996, they started a school particularly dedicated to deaf kids in New Delhi. At present, the school has over 170 students. They even provide free hearing aids to the kids, while the school is equipped with a soundproof Audiometry room.
Contact: +91-98730-31973
6. Noida Deaf Society
Noida Deaf Society was founded by a homemaker Ruma Roka in 2005 after she saw a woman interpreting the News on National TV in Sign Language. It was started in a 2 bedroom apartment with 5 deaf kids and today works in over 10 different states and has won various national awards for its work. Through their training programs, this NGO has been able to create Deaf employability into different sectors, including Hospitality, Retail, Data Entry, and more.
Contact: 098210 68576
7. Deaf Enabled Foundation
Deaf Enabled Foundation is another NGO whose vision is to see deafness with dignity and equality and form a society where deaf people have equal opportunities. This NGO has been conducting activities that include Computer Training, English Conversation, Sign Language programs for schools, and corporate houses. Under their, EduSign Academy they aim to provide Matriculation and Degree programs for deaf students, based on the syllabi of Telangana State's Board of Higher Education and Osmania University.
Contact: 097033 81112
8. National Association of the Deaf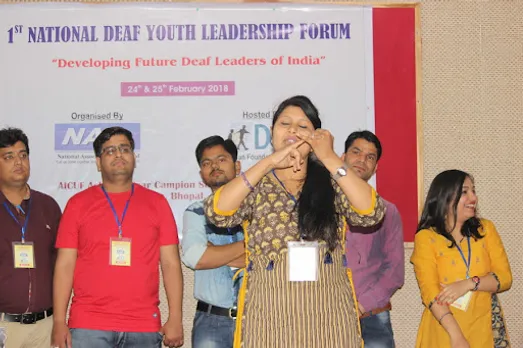 National Association of the Deaf, aka NAD, has over 2,500 members and aims to be a body that represents all the deaf people from every state of the country. NAD has an affiliation with 17 Indian Deaf associations and collaborates with International Organisations or Universities to promote positive changes for the deaf in India. They are currently running 7 different projects for the empowerment of this community.
Contact: 9810234165 (SMS Only)
9. Sai Swayam society
Sine 2006, Sai Swayam society has been empowering the Speech and Hearing Impaired community in all domains. With a particular focus on women, children, and youngsters and their empowerment, this NGO also works actively for spreading the use of Indian Sign Language. They have been able to provide placement to over 10,500 students from locations all across India as of now.
Contact: 01145035462, +91 8130528417.+918130521817
10. Mook Badhir Mandal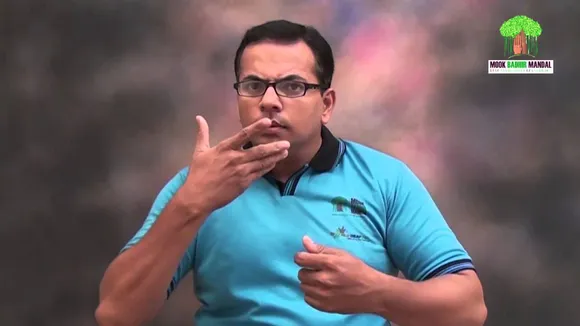 Founded in 1972, Mook Badhir Mandal is another NGO working on education, empowerment, and awareness for Deaf People involving education, awareness, Indian Sign Language (ISL), and career. This NGO is run by experienced deaf leaders and conducts workshops, seminars, art exhibits, deaf sports, deaf tourism, conferences, and much more.
Contact: info@indiandeaf.org

For more such stories follow Local Samosa on Facebook,  Instagram,  Twitter, and Telegram.