Most chronic cancer can't be cured, but with early diagnosis, and timely actions, it can be controlled for months and even years. There are many needy and poor who lose their lives due to late detection, and so it's important to take a step before it is too late. We have curated this list of cancer care NGOs in India, that are saving lives by giving low-cost/free treatment. Check them out and donate to help the needy!
Cancer is one of the deadliest diseases, that has over 100 different types and requires therapies and treatments that are not only expensive but also risky. According to National Cancer Registry Programme, India's cancer burden could increase from 1.39 million to 1.57 million by 2025. It is a piece of alarming news, and we must be prepared for it. On the occasion of World Rose Day, which is celebrated in dedication to the welfare of cancer patients, we decided to talk about the cancer care NGOs in India who are not only helping the needy fight this deadly disease financially but also supporting them by providing livelihood opportunities.
1. Chatur Arogya Mandal
Charutar Arogya Mandal was founded in 1972 and manages various medical colleges, a 900-bed hospital, an institute of medical technology, a cardiac center, and a cancer center in its 100-acre campus. Under their cancer care, they give affordable treatment to cancer patients.
Contact: (91-2692) 228411,228412
For details tap here.
2. Sanjeevani Life Beyond Cancer
This award-winning public trust is working towards enriching the lives of cancer patients and raising the bar of cancer care in India. They are currently operating in 10 Indian states and have helped over 2,45,000 patients in the last eight years. Their team consists of over 30 caregivers, 30 faculty and over 100 volunteers.
Contact: +91 8691000800
Tap here for details.
3. Swastava Cancer Care
Swastava Cancer Care was founded by a group of professionals who are directly or indirectly affected by cancer. They started off with intensive awareness and early cancer detection through screening for cervical, Oral & Breast Cancers. They conduct screening camps with women across urban communities, villages, and institutions to ensure early detection of oral, breast, and cervical cancers. So far, they have benefited more than 15,000 people.
Contact:+91 9849398879
Tap here for details.
4. Grace Cancer Foundation
GRACE Cancer Foundation (Global Research And Cancer Education) is another NGO that provides treatment and care to those who are in need. They hold a Guinness book of world record for conducting the largest breast cancer screening campaign. They have also organized the largest Cervical cancer screening campaign and have their name under Limca Book of records.
Contact: +91 9000011223 / +91 9000607348
Tap here for details.
5. Karunashraya
Founded in 1994, Karunashrya is a joint project of ​the Indian Cancer Society​ and ​Rotary Bangalore Indiranagar​. It has been providing free-of-cost quality palliative care to advanced-stage cancer patients. Its facility has even been acclaimed as one of ' the most well-designed hospice buildings completed between 1990 and 1999′, and gave them a place in '20th Century World Architecture – The Phaidon Atlas'.
Contact: +91 80 4268 5666, 2847 6133, 2847 6509
Tap here for details.
6. CanKids KidsCan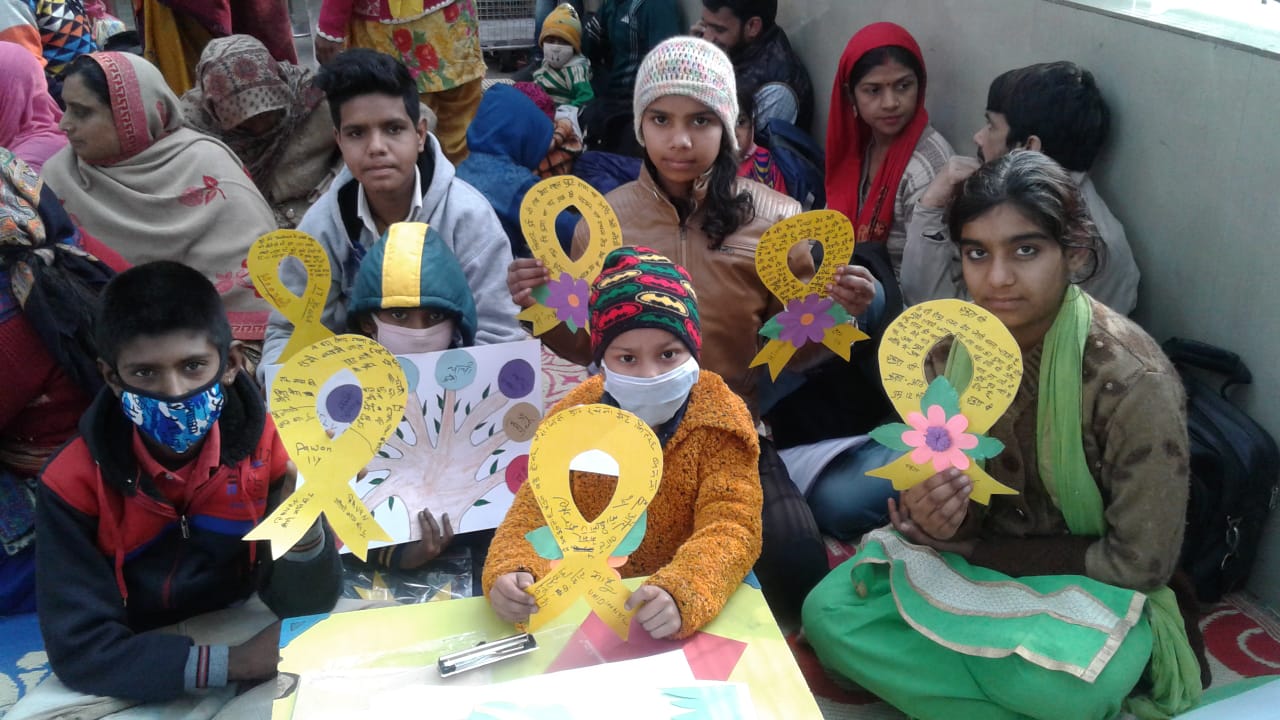 CanKids KidsCan is working for childhood cancer care in India. Under their program YANA –You are Not Alone, they provide support to cancerous children, right from the moment of detection to diagnosis, treatment, and until they get better. CanKids has over 45 cancer centers in 18 cities and 14 states. In the last 14 years, they have supported over 8000 children with cancer for medical treatment.
Contact:9953591578
Tap here for details.
7. Love Heals Cancer
Love Heals Cancer provides guidance on integrative oncology therapies as well as gives these integrative oncology therapies to cancer patients to below poverty line patients. They also conduct workshops and community visits to spread awareness on cancer prevention, early detection, and treatment. Love Heals Cancer has touched 80,000+ lives, counseled 20,000+ lives, and organized 100+ awareness events to date.
Contact: +91-99 30 70 90 00
Tap here for details.
8. Indian Cancer Society
Indian Cancer Society was established in 1951 and was one of the very first NGOs in the country to start helping cancer patients. They have been running several campaigns for creating awareness and also have multiple mobile cancer detection camps. They not only just provide monetary support to the underprivileged but also takes care of their accommodation, monthly supply of rations, supplements, and therapy.
Contact: 099877 79639
Tap here for details.
9. HelpAge India
Set up in 1978, this organization works for the cause and care of disadvantaged older persons. It is the only Indian organization to have received the 'UN Population Award 2020' for its exemplary work in the field of ageing, and relief efforts work during the COVID-19 pandemic. Through their special unit for cancer care, they have been supporting elderly cancer patients since 1998 and have supported nearly 99,000 patients as of now.
Contact: 011- 41688955
Tap here for details.
10. Cancer Care & Research Foundation
Cancer Aid & Research Foundation, founded in 2001, is a charitable organization and has been working towards the welfare of underprivileged cancer patients. They have been helping poor and marginalized cancer patients all over India. In the last 21 years, they have helped 13462 needy cancer patients, covering about 1862 hospitals in PAN India.
Contact: 091-22-2300 7000, 091-22-2300 5000
Tap here for details.
Local Samosa appreciates their efforts and would like to applaud them for their work. Lend your support to any of these cancer care NGOs in India, and help the needy.
For more such stories follow Local Samosa on Facebook, Instagram, Twitter, and Telegram.
Comments
comments