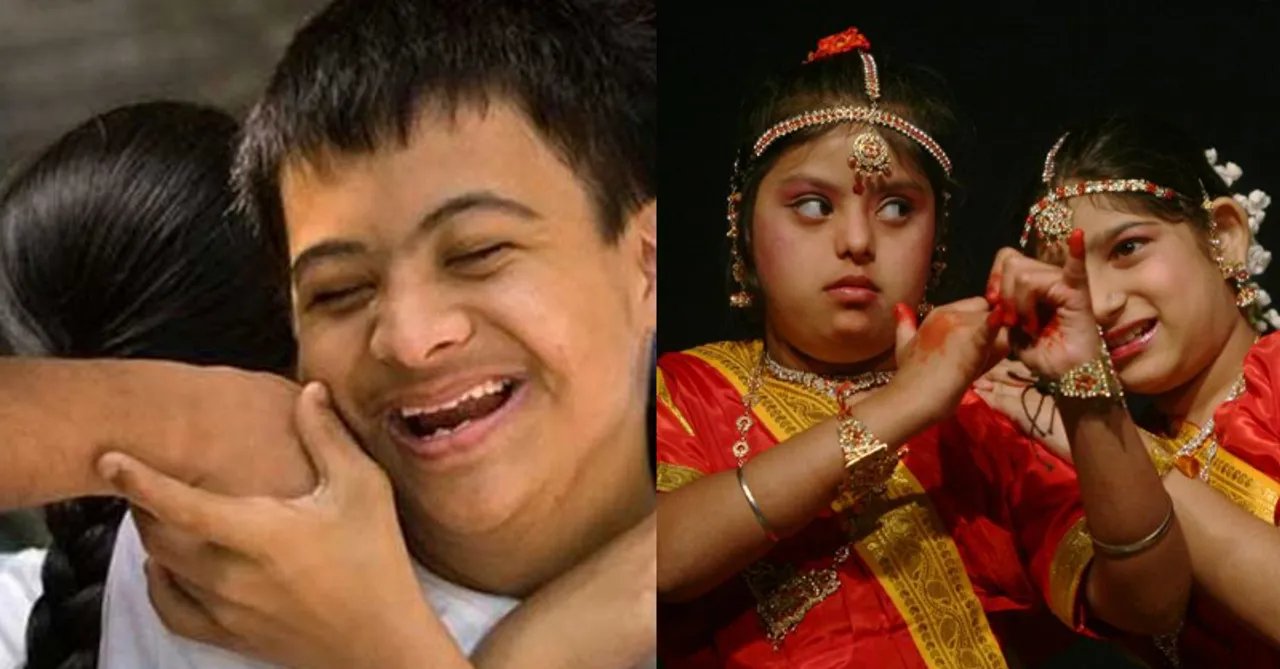 People who have Autism  face difficulty in expressing themselves, and communicating with others. All they need is a little extra care, love, and efforts. On the occasion of the World Autism Awareness Day 2021, we have curated this list of Indian organizations that are helping Autistic individual with nothing but love, and care!
Autism is also known as Autism spectrum disorder (ASD) is a developmental disorder that includes problems with communication and behavior. Autistic individuals can have obsessive interests, and can also show repetitive behaviour. But, all of this doesn't make them any different. It has been observed in many researches that they outperform others in auditory and visual tasks, and do better on non-verbal tests of intelligence. On this World Autism Awareness Day 2021, we have made a list of Indian organizations that are working towards Autism, and have dedicated their days, and in some cases their nights to them. Let's appreciate the work they do on this World Autism Awareness Day 2021,.
1. Prafull Oorja / Bangalore
Praful Oorja is a Bangalore-based NGO which trains yoga teachers to implement successful healing, therapy, and empowerment programs. They are currently working with adults who have autism. They use yoga as a practice, and philosophy to heal children with disabilities, and one of their primary groups have autistic people. Prafull Oorja has worked with schools that are exclusive for autism, and have helped 500 autistic people up until now. Yoga helps people with autism regulate their breath, stimulate both sides of the brain, and helps them balance out.
" In India autistic people are treated differently. They have a special school, but the schools do not have enough facilities. This creates a lot of trouble regarding their overall sustainability. I think they have much more capacity, and we have to figure out ways to help them. We should give them the environment they need to bloom.", said Saumya Ayyar, founder of Prafull Oorja.
Contact: 7829427742
Click here for more details.
2. Tanay Foundation / Ahmedabad
Tanay empowers parents, and they are the most important part of their program. They train them to deal with autistic children at home and have vocational centres for autistic adults. They have adopted a holistic teaching approach to help these kids learn & develop at their own pace. Their focused-training programs which include exercises, speech, and occupational therapy facilitate autistic child's development and help them lead a normal, happy life.

''It's good to see that people are now very much aware of it. Back then it wasn't in talks. Since the ratio of autistic people has increased, people too have started becoming aware of it, but yes the complete acceptance is yet to happen. We really want authorities, and noble people to come forward, and help us tackle this situation." says Meenkashi Agarwal, founder of Tanay Foundation.

Contact: 9712850173
Click here for more details.
3. Vatsalyam Centre for Autism / Chennai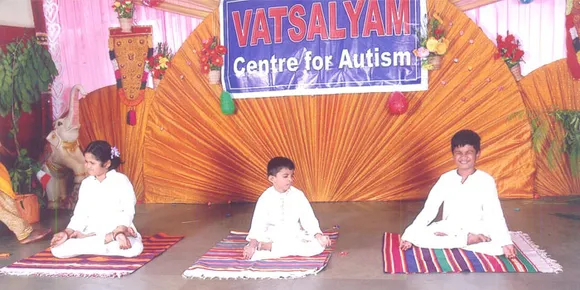 Vatsalyam is exclusively for Autistic children and takes them between the age bracket of 2 to 10. It's a daycare centre, and has a school-like set-up for kids. The trained teachers take care of the children, and in their special Individual Education Program (IEP), the experts help them with speech and communication. They cover self-help skills, academics, socializing, Occupational Exercises – Techniques, Behaviour modification therapy.
" I am very particular about the quality of the work. I make sure it is benefitting the children. We are planning to set up vocational programs in the future. I am working for autistic children for the last 35 years, and all my boys and girls are doing great. They are working and earning, and it makes me happy.", said Indira Ravi, founder of Vatsalyam.
Contact: 9884034323
Click here for more details.
4.  Assisted Living for Autistic Adults (ALFAA) / Bangalore
ALFAA works with children and teenagers with autism, and also those who have intellectual disabilities. It mainly focuses on behavioural management and modification of young adults with autism. Their main objective is to set up a residential home for them if there's no one to look after them. They mostly take care of children above the age of 12 and give them vocational skills training, self-care, grooming, socializing. Their programs focus on behavioural development. ALFAA aims to fill this need by providing good quality short-term and long-term residential facilities. Their campus caters exclusively to adults with Autism spectrum disorder (ASD) and provides an opportunity for self-expression and growth.

" We believe in quality, and so we usually have 30 to 35 children. Every autistic child whether they are high functioning or low functioning, it's always one caretaker, for one child. The ratio has always been 1:1 at ALFAA. It's the requirement, and I believe autism is nothing but a kind of intensive care. ", said Ruby Singh, founder ALFAA.

Contact: 974148013
Click here for more details.
5. Centre for Autism Therapy, Counselling and Help (CATCH) / Bhubaneswar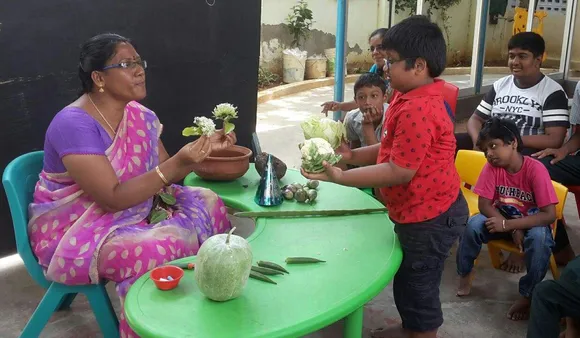 Rita Jeena started CATCH after learning about Autism through seminars, and workshops. She educated herself after her son was diagnosed with ASD, and formed a parent support group working in the field of Autism. CATCH started as a one-room set-up, but now they have a bigger facility. In the past two decades, they have collaborated with NGOs, and have trained parents. They also have a vocational training centre, where they teach them skills like cooking, arts, crafts and more.
" We decided to do something, and then registered CATCH as an NGO registered under the Society Registration Act. We have professionals working with us, we have reached out to different organizations, and have been spreading awareness about ASD since 1997. ", said Rita Jeen, founder of CATCH.
Contact: 91 9937004040
Click here for more details.
6. Autism Society of India / Bengaluru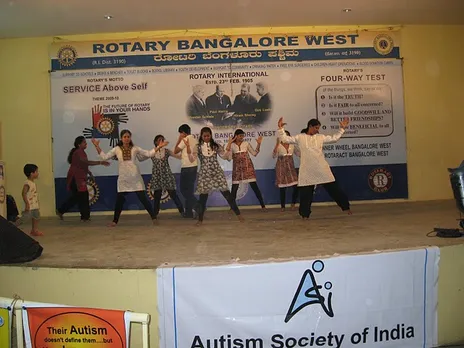 Autism Society of India trains trainers who work for different schools of autism, therapy centres from all over the country. Their work includes training people who have knowledge of child psychiatry and adolescent psychiatry. They have trained 200 people up until now. They have a tie-up with different NGOs and have been conducting training programs for different NGOs.

" It's just that they need to be taught very deliberately. We teach them basic activities like how to book a ticket, how to order a cab, how to withdraw money from the bank, and many other basic things. They are very good at learning and work smoothly on iPads, and tablets. Though awareness about autism is very low, people are coming forward, and our focus is to cater to those who willingly want to do something for these kids.", said Major general Suresh Krishnan retired. member of Autism Society of India.

Contact: 9341245332
Click here for more details.
7. Amrit Somani Memorial Center / Kolkata
Established by the Somani family, Amrit Somani Memorial Center applies the science of ABA (Applied Behavior Analysis) to teach children on the autism spectrum. They believe and practice one-on-one care has grown from 4 children to 40 individuals, and from 2 rooms to a 4-story facility with 40 trained therapists in Kolkata. After completing a decade in 2020, and the revolutionary effects of ABA, they now are working on their next project India Autism Center (IAC), which aims at serving a couple of thousand autistic individuals.

" It is one of its kind. Along with the individuals, their parents too can live on the campus. They will be trained well, with a range of therapies like ABA, Occupational therapies, Speech therapy, Animal therapy, Ayurveda, and much more. It will start functioning by 2024.", said Itsita De, Assistant research coordinator at India Autism Center.

Contact: 91 9051110656
Click here for more details.
8. Mother & Child / Kolkata
This NGO caters to the needs of children and adolescents with Autism, and other developmental disabilities such as Down Syndrome, ADHD, and more. They are providing education and training to autistic individuals. With speech and language therapy, yoga, meditation, vocational therapy, tab therapy, and much more, Mother & child has helped 95+ kids up until now and is happily looking after more. With individualized training programmes, and counselling sessions, this NGO is working hard for kids who are special.
'' Acceptance is very low in our society, and it is disappointing. We at Mother & Child strive to make common people aware of the condition of deprived children. We aim to educate these innocent kids about the powers of the Internet. Also, we do make sure that there is active involvement from the side of the guardians too.", said Kasshish Kripallani, Principal, and vice-president of Mother& Child.
Contact: 098308 88888
Click here for more details.
9. SNM Rehabilitation & Autism Research Institute / Jaipur
SNM works solely for autistic kids and provides essential therapies, along with special education. It's a daycare autism centre, and sees 20 to 30 kids every single day. It was started in 2004 as a small clinic, but at the end of 2013, it became a full-time autism research and rehabilitation centre.
" We regularly conduct seminars and workshops. We have an annual event ' My Playground', where we invite people, government officials, NGO workers, and create awareness about Autism. It happens on a big level, and we see a lot of people. Even during the pandemic, we were pretty active. We have held regular E-conferences, and also home programs where we train the kids, and their parents. " said, S. K Meena, Operational therapist at SNM.
Contact: 094140 58796
Click here for more details.
World Autism Awareness Day 2021!!
For more such stories follow Local Samosa on Facebook,  Instagram,  Twitter, and Telegram.