In Local 10 with Rahul RD, aka The Brownie Guy, we asked him to share some recommendations of his favourite local food spots in Bangalore.
Rahul hails from Bangalore and knows the city pretty well. Being a food reviewer, and vlogger he has explored many local eateries, unique food, and different cafes. So, you have to believe us when we ask you to bookmark these recommendations and fill your tummy with good food in Bangalore like never before. Let's get started with Local 10 with Rahul RD.
1. Favorite café in Bangalore
My Favorite café in Bangalore has to be DYU art café in Koramangala. It gives very homely vibes, and they have the best English breakfast. The desserts here are also super delicious, especially the Banoffee Pie and the chocolate cake. This is the place I go to and sit in the corner to read a book or watch my favorite anime and enjoy some ME time.
2. Favorite Bakery in Bangalore
I do not have a specific bakery that is my favorite, but if I had to pick, I would go with Delistic India. Of course, home bakers and the local Iyengar bakeries are at a different spot in my list, especially for the honey cakes. 
3. Favorite chaat place in Bangalore
Nischal Super Sandwich in BTM is one of the best for Chaats and super yummy sandwiches. It has been a long since I went there, and I have plans to go soon. The special Bhel Puri and the masala puri here are ultimate. 
4. Favorite Home Bakers in Bangalore
If Home bakers can be called cloud kitchens, then I have three of my favorite places. Stew to brew makes the most unique types of chocolate-infused brownies ever. Brownie Magix has nailed the foundation of a Brownie and excels at making them with the same level of consistency as always. The Brownie Stories has one of the best crackle layers on top and makes the best choco chunk brownies I have ever eaten. 
5. Best place for beverages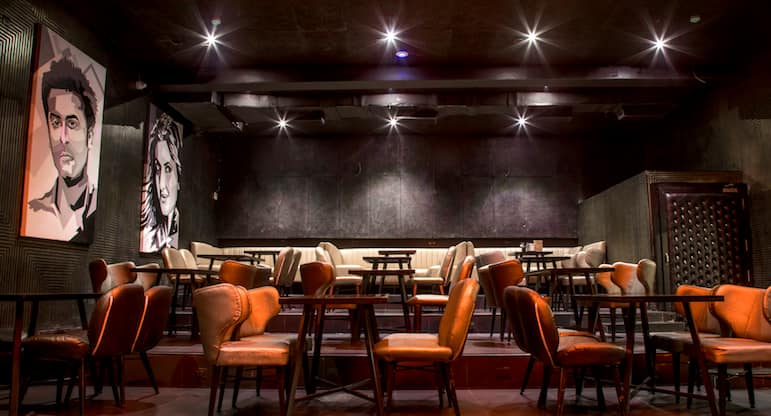 I have different favorites for alcoholic and non-alcoholic. For fruit juices and other milkshakes, my go-to place is Lakshmi Juice center, Near Malleshwaram. For alcoholic beverages, I have places like By The Peepal, Brahma Brews, and even Gilly's 104 Bar, as they have the best drinks and some super delicious food dishes, which are a must-try. 
6. The most unique thing in the city
The most unique thing in the city has to be the weather. The weather gives different people different moods to eat an assortment of food that is available, from drinking tea in places like Sharon Tea stall or 4th Tea block to having a nice spicy Gobi Manchurian at Raja Gobi or even Egg rice at Uncle Angadi egg rice in Banashankari.
7. Favorite Namkeen Place in Bangalore
My go-to Namkeen place would be Kanti Sweets, but I also have places like Milan Mewa on my list as they have a wide range of unique products, which cannot be found anywhere. 
8. Favorite Local Food
My favorite local food, without a doubt, has to be my morning dose of Idly Vada and rice. Yes, I eat rice in the morning, and I absolutely love hunting for different rice places in the city. Places like SV Tiffen room, Namma SLN, KV Canteen, and Sai Ram hotel are some of my go-to places for my local favorites. 
9. Best place in Bangalore for South Indian food
South Indian food in Bangalore is fun, especially eating on the banana leaf is a different feeling overall. The regular go-to places are Nandini and Nandana palace. Places like Polamma's Mess in Koramangala near Christ University and Rangastaalamm in RR Nagar are great places for South Indian Meals.  
10. Favorite place for fusion food in the city
Fusion food is something that is highly loved by the people of Bangalore, and some of the best places for fusion food would be The Bangalore Café, near the Double road flyover after Shanthinagar Bus stand, and Stegi in Jayanagar 4th Block. 
For more such stories follow Local Samosa on Facebook, Instagram, Twitter, and Telegram.
Comments
comments