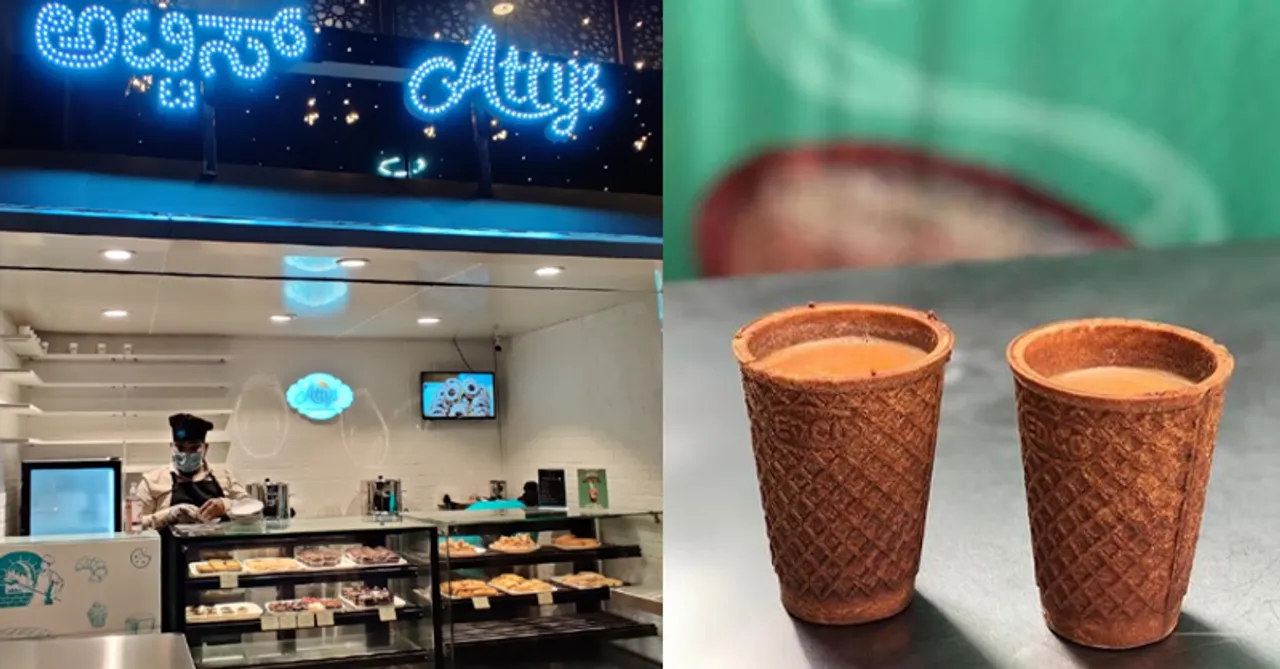 The Church Street outlet of Atty's Bakery has introduced the much-appreciated Biscuit teacups in Bangalore, and it's time to sip chai, and bite on them!
After Madurai, Guwahati, and Mumbai, now the popular edible biscuits teacups have arrived in Bangalore, and it's already a hit among the local people. Atty's bakery in Church Street is offering kadak chai in these biscuit teacups, and they look absolutely bite-worthy!
Atty's has taken up this zero waste initiative and is serving it in two flavours. The first one is your regular milk tea which is priced at Rs.40. While the Masala tea is available at Rs.45. Atty's has named it 'Biscuitea' and has introduced edible teacups for the first time in Namma Bangalore. These waffle cups stay firm for 15 minutes and allow the customers to enjoy their brewing treat. Currently, they are sourcing it from a vendor in Chennai, but they may invest in a machine that can make these cups, in the future.

Other than these edible teacups, Atty's also has a wide range of baked savouries such as Jar desserts, Cupcakes, puffs, and more. They even customize cakes for their customers, and they are good at their job.
Well, it's time for everyone in Bangalore to sip on some piping hot chai, and then chew the tea-soaked teacups! How refreshing does that sound? Head to Church Street and get yours!
Where: Atty's Bakery, 36, Church Street, Bangalore.
When: 9 am to 1 am
Price: Rs.40
For more such stories follow Local Samosa on  Facebook,  Instagram,  Twitter, and Telegram.