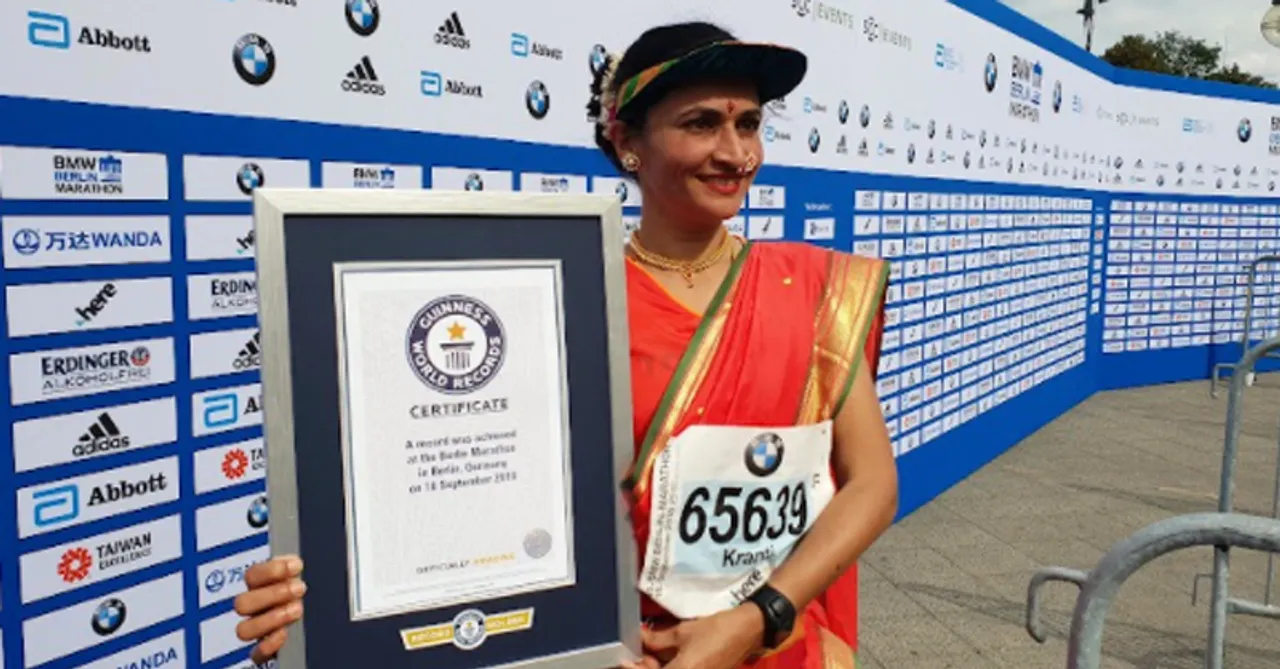 After leaving running due to higher studies and family life, Kranti Salvi got back to her passion for her son and has never stopped since then. Check out her inspiring journey below.
Even though society should not mandate certain attires, like saree for women, there is nothing that a woman can not do in a saree, proves athlete and runner Kranti Salvi, who holds the Guinness World Record for the fastest marathon run in a saree. This Engineer-turned runner from Mumbai has participated in marathons in Boston, Berlin, New York, and Chicago, along with various national marathons.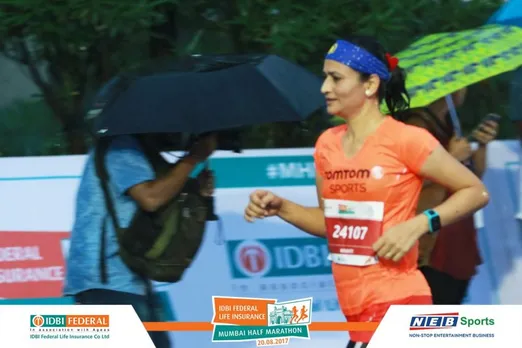 The early days of Ms. Salvi were filled with enthusiasm for sports as she used to participate in various sports activities back in school, but as she moved ahead to pursue her higher education in Engineering, the activities took a halt. She got married to Captain Pramod Salvi, which proved to be another reason to push sports further away. "The priorities changed to the routine life of home, work, and family," Ms. Salvi says, talking about leaving sports.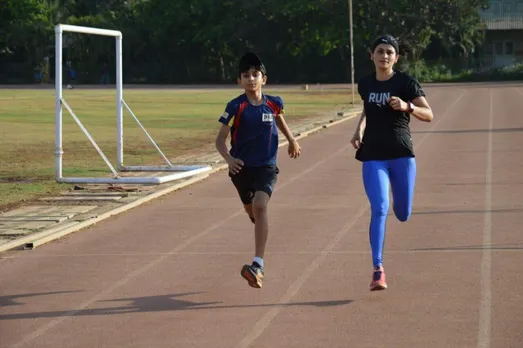 She never imagined that her child would become the reason for her to take up her passion again. As her son Chirag, who was just 6 years old a decade ago, started taking training at the athletics tracks in her neighbourhood, Kranti Salvi, who was in her early 40s, also joined him. "The tracks reminded me of my running days during the school years. The kids training on the tracks itself was so inviting that I ended up joining the training," says the 53-year-old.
At that time, the parents of the kids were not allowed there. But Ms. Salvi got her way after requesting the coach. "We were so regular that the tracks became our second home. The rewards that one gets after a fruitful training session itself was enough for us to get hooked on to running," she says. Not only her, but her husband, who is active in playing Tennis, cycling, and swimming, also started running with her.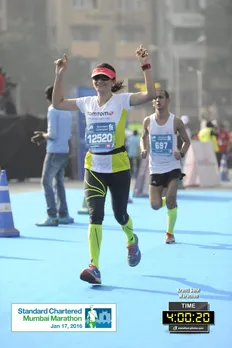 All her efforts paid off when Ms. Salvi's coach signed her up for the BCDAA (Bombay City District Amateur Athletics Association) 5 km race, where she earned a silver medal, participating with young girls back in 2012. "Due to my win, I got the confidence to participate in the 21 km race (half) in Mumbai marathon where my husband signed up for 42.2 km (full)," she says.
The starting position of Ms. Salvi was way behind (D wave ) as it was her first race, and she didn't have a timing certificate of any race to submit. "It took me quite a long time to get the clear route for race pace running. At the finish line, I was not exhausted at all. That runner's spirit after a solid run effort was missing. So, I decided to run a full marathon next year on the finish line itself," she says, adding how her 2012 half marathon motivated her to run the full marathon in 2013.
Towards the world record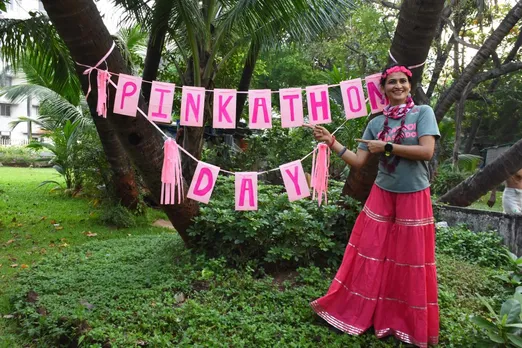 After the first marathon, Ms. Salvi did not stop and continued her passion for running. As she participated in the Boston marathon in 2017, she noticed special large medals around the necks of few runners. Taking no time, she inquired about the same. It was the WMM (World Marathon Majors) medal, which one receives after doing the six world majors marathons of Boston, Berlin, New York, Chicago, London, and Tokyo.
Getting one for herself became the new goal for Ms. Salvi after this, and the next marathon for her was going to be in Berlin in 2018. Meanwhile, she was declared the ambassador of Pinkathon, India's biggest women's run that promotes fitness and health and creates awareness for breast cancer. "In Pinkathon intercity runs, there were some women who ran in Nauvari saree (traditional saree of Maharashtra) from Pune to Mumbai. Saree runs were getting popular. Jayanthi Sampathkumar from Hyderabad had already set a world record in January 2018 for this. But I found some people tagging me to break that record," Ms. Salvi remembers.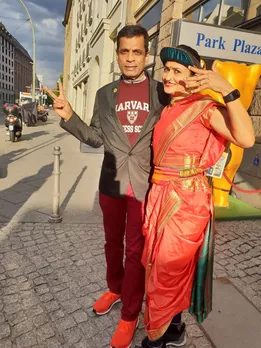 Even after knowing it could be a difficult thing to do, on Gudhi Padva (a popular festival in Maharashtra), she tried to run 5 km in Nauvari saree. "That run gave me the possibility of running the full distance of 42.2 km in a saree at Berlin," says Ms. Salvi, who participated with her husband in the marathon and later set the world record for it. "The more precious moment for me was when I was invited to speak about saree at the historical Brandenburg Gate at the Hall of Fame programme with the elite runners of the world," she adds.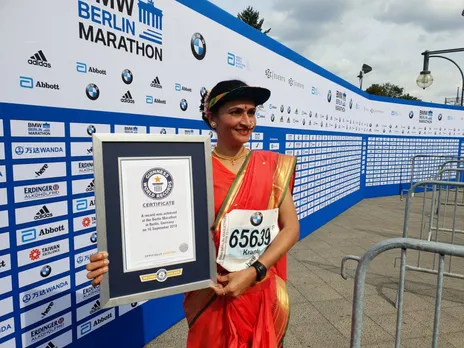 Now a motivation for many, Ms. Salvi is quite active in working towards her passion and believes it to be the reason for a happy life. She continues to inspire women to take up physical activities as she considers it to be the way one can connect to their bodies.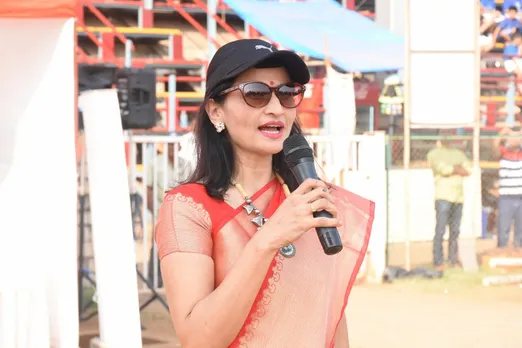 "Too much too soon should be a big 'No'. One needs to be patient to achieve the goals. Take your running practice easy as it's not about counting the miles but the smiles you give and receive by others during that process," says Ms. Salvi, who is just two marathons away from receiving her desired medal.
For more such stories follow Local Samosa on  Facebook,  Instagram,  Twitter, and Telegram.